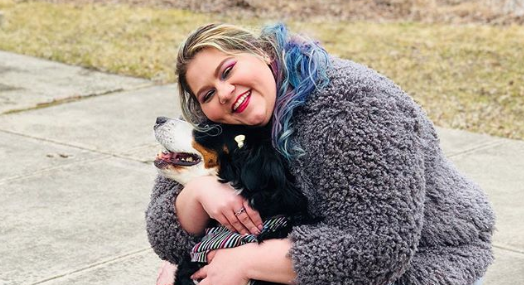 Hey there! This post contains affiliate links.  Using my links means I earn a commission, which helps me create more rad content.  More on affiliates here.
Today we're going to try something new! Me and my friend, Leah of VoluptuousLeah, love talking about our dogs (and sending cute pics of them!).
So, we thought it would be fun to interview each other about our "Dog Mom" lives.
Dog Blogger Interview
In this post, I've shared a bunch of questions with Leah, from how she got her Bernese Mountain Dog, Luna, to the kind of dog food Luna uses, pet care, and all of that fun dog goodness!
My interview over on Leah's blog can be found here.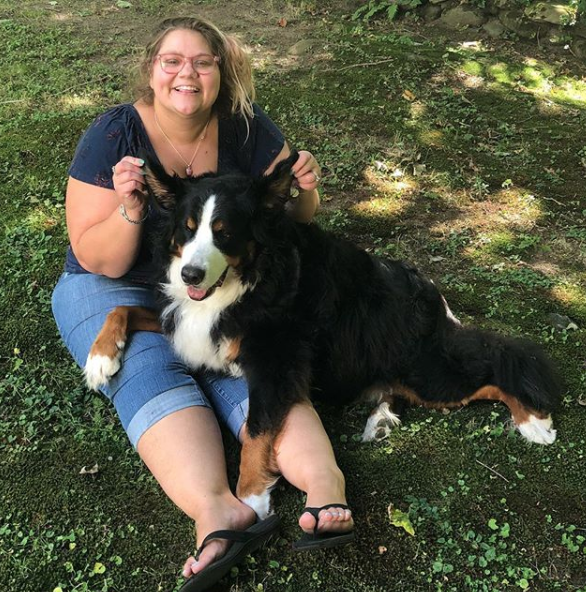 Brianne: So how did Luna come into your life?
Leah: I always grew up with dogs. Big Dobermans to be exact. My whole life I couldn't wait to "grow up", so I could get my own big dog. I knew what size dog I wanted, and I had read so many amazing things about Bernese Mountain dogs, my kind of dog, I just knew it. It's a popular breed where I was from (back in Vermont), and I knew right where to find the perfect puppy. Yes, I purchased Luna. I researched and found a dog that would fit my lifestyle and knew what I wanted. The chances of finding a Berner at a shelter are very low…so I visited a breeder and brought her home the same day I went.
It was the best thing I've done. I got the big dog I wanted – and more dog hair than I could ever imagine!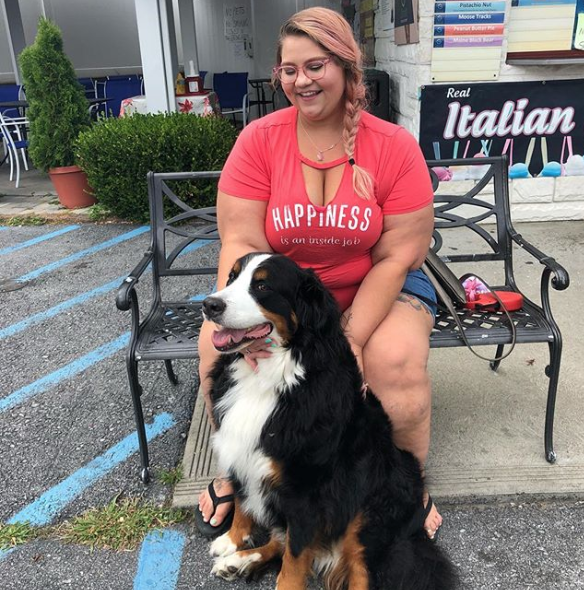 Brianne: Were there any issues after bringing her home?
Leah: Not at all! Luna got along perfectly with my senior cat, they quickly became best friends. My cat's name was Moses, he also quickly became the king of the dog bed. HAHA!
Luna house trained very EASILY, I honestly think I lucked out.
Brianne: Did Luna go through any puppy training?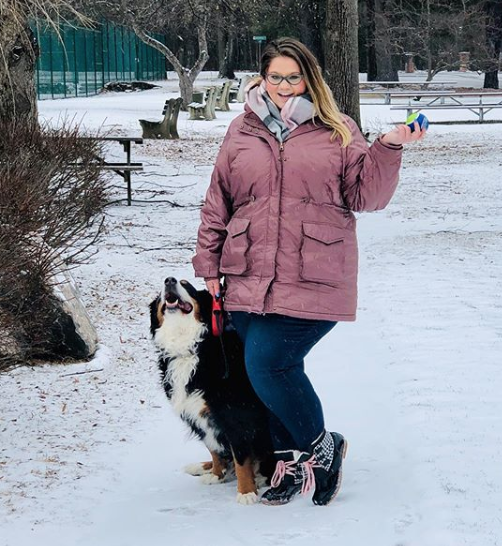 Leah: Yep, we sure did! Luna got trained, I got trained, and we all got trained. Again, I did some research. I'm a huge supporter of local businesses, so I went with a local dog trainer.
I found a great local trainer and we had a blast! Each dog had to learn a "fun" trick by the end of the class. Of course, we went above and beyond. Luna learned to shake BOTH paws and to get on her hind legs to give a hug! She's become the most loving and affectionate dog I've known. She gives the best hugs, sets her paw on my hand when we watch TV in bed…she's a loving ham dog.
<< Related Post: All about my corgi, Lena! >>
Brianne: What kind of pet food and toys does Luna love?
Leah: Luna is on a Grain Free senior Diet by The Nutro Company. We physically drive to PetSmart so Luna can go shopping to get her food. Luna also likes to shop for her own toys, in fact, when she was a puppy she tried to steal toys from Tractor Supply… WE DID NOT call the doggie police, and as far as I know, she hasn't attempted theft since. 😉
Her favorite kind of toy is a stuffed toy with a squeaker that she'll occasionally annoy me with, it's her call for attention. She still has her first stuffed toy…that she got when she was 9 weeks old, she'll be 8 years old in May!
Brianne: Lol, I love that! Lena (my dog) definitely does NOT still have her first toy. What do you wish you had known before becoming a dog mom?
Leah: This one is hard for me, I'd say how much my doggo would worm her little dog love right into my heart. Other than that, I honestly knew what to expect. I grew up with TONS of pets, at one point we had four dogs and 5 cats.
Brianne: Haha, that's a full house and a LOT of pet food! What is your favorite thing to do with Luna?
Leah: CUDDLE, car rides, walks, and going to the park. Like I had mentioned, Luna is a very loving & affectionate dog. She LOVES cuddles and being as close to me as she possibly can.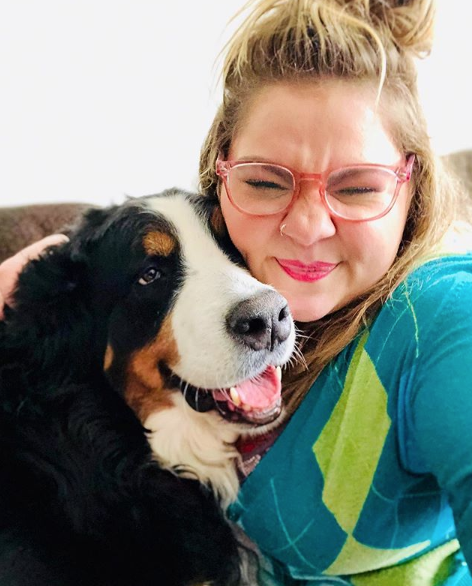 Brianne: Do you have any funny Luna stories you'd like to share?
Leah: OMG. I have SO MANY funny Luna stories. Once she stole a whole stick of butter off the counter and snuck it outside….Luna also loves CHIPS and DIP. LOL! My best friend and I were out for an adventure with Luna, we left her alone in the car with the unopened container of dip. We were gone for not even 5 mins. We returned to the car, Luna got the cover and plastic wrap off the dip container and had done a full nose dive.
Thank you so much for the interview, Leah! You can follow Leah and Luna's adventures here!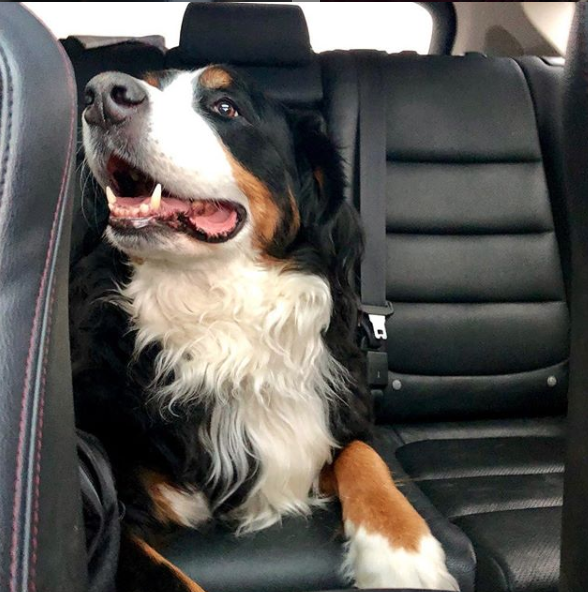 More Interviews —>
Love blogger interviews? Check out these other interviews I've done!
Want More Great Posts Like This?
If you want to stay up-to-date on posts from The Huntswoman, I recommend joining me on your favorite social media platform (Facebook, Instagram or Twitter).
More of an email kind of person? Join my business and career focused email list here, and/or my fashion-focused email list here!