Hey there! This post contains affiliate links.  Using my links means I earn a commission, which helps me create more rad content.  More on affiliates here.
I love interviewing my blogger and creative friends on The Huntswoman, and today I'm interviewing one of my fave ladies on the internet – Shamika of Fro Plus Fashion!
Shamika recently purchased a home in Florida, and I've been loving her content on DIY interior design, trips to the stores like Home Depot and Lowe's, and her videos on TikTok!
Today I've shared some questions with Shamika, all about her experience in buying and decorating her new home!
You can follow Shamika on Instagram and Twitter, and her blog is here!
Home DIY Blogger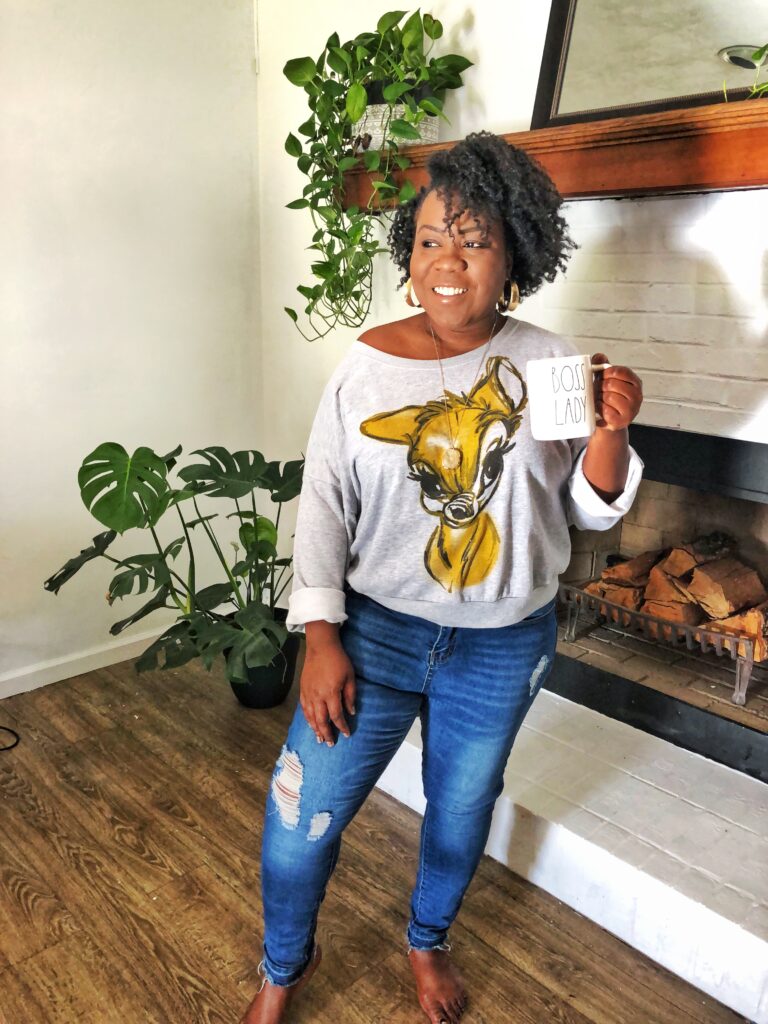 BH: What prep work did you have to do to purchase your new home in Florida? (Savings plan, research, etc)
Shamika: The cost of living and real estate market in Tallahassee were the top two factors we looked at before we decided to relocate from the Virgin Islands pretty early on.
We (my partner and I) wanted to make sure we weren't going to be jumping from the frying pan into the fire! We wanted to be in a place where 3 years in we knew that home ownership was doable.
When it comes to financial planning, we're actually still paying around what we were paying to rent our 2 bedroom apartment. We went with a fixed loan, and decided on our home based on the school district, proximity to my 9-5. etc.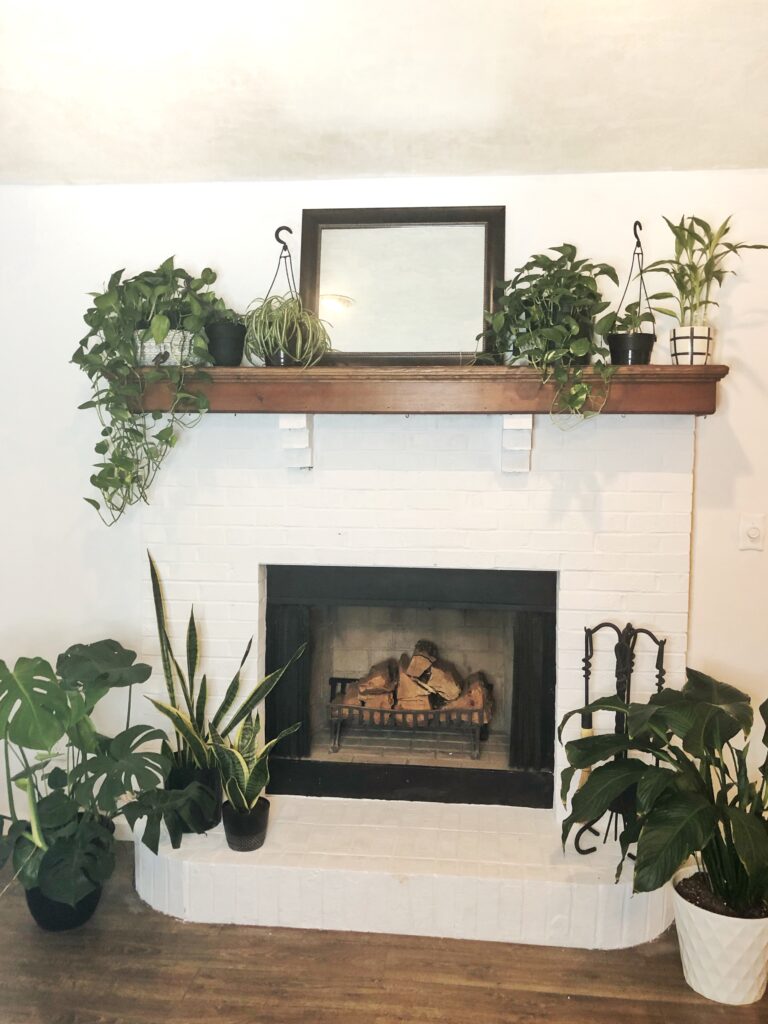 BH: I love the longterm planning here! What websites did you use to look at homes?
Shamika: We mainly used Realtor.com. I'd grown use to "house window shopping" through the site for a year and a half before we contacted a realtor.
BH: Ooo, I'll have to check that website out! Did you represent yourself in the sale or did you use a real estate agent? What was that experience like?
Shamika: We had a great experience with our real estate agent! (If you need a recommendation for Tallahassee, send me a DM!).
It was important that we felt comfortable with our realtor through the home buying process. We shared the things that were important to us and she did great showing us homes according to those needs and wants.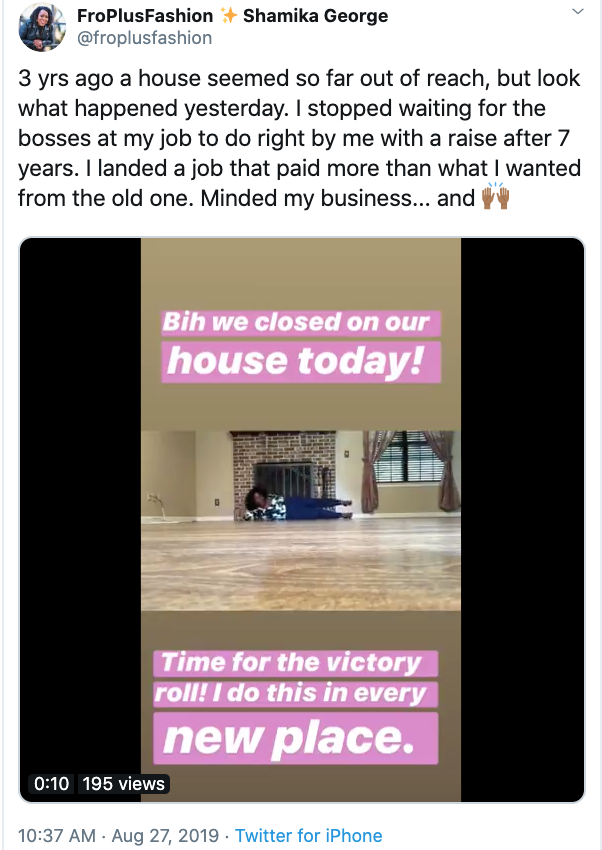 BH: Love that! I get so annoyed on home buying shows when the realtor keeps showing homes that clearly don't work for the buyers. What key features did you look for in your home?
Shamika: Loads of space was at the top of the list! As a content creator and fashion reseller (woo Poshmark!) I needed an area big enough to be an office / recording space, inventory storage, and anything else I could think of.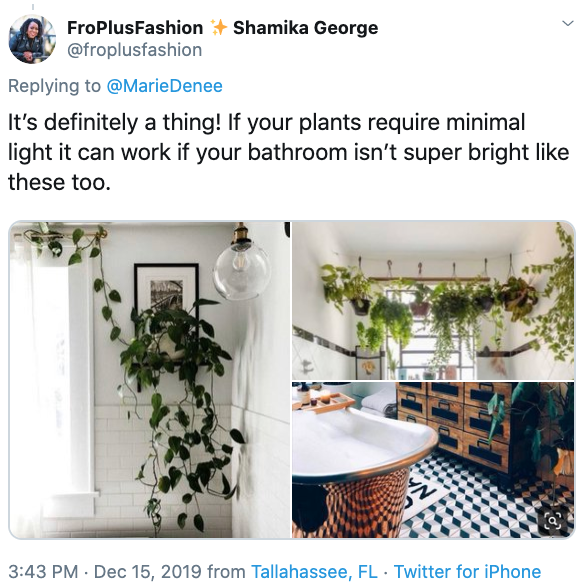 BH: That is so important! Being a fashion blogger means having a lot of STUFF! How have you planned the interior design or aesthetic feel of your house? Where did you get your inspiration from?
Shamika: My inspiration actually started from my gray couch that I bought when we first moved to Tallahassee. After painting the living room and moving the couch in, I loved how well the crisp white walls, cool gray, and warm wood floors balanced each other out. From there it's been a gradual game of balancing the color aesthetic in the pieces we bring into the space.
Pinterest has been a big help in getting inspiration. I pin photos of other living spaces that have decor, furniture layouts, or other DIY ideas that could work in our space as well.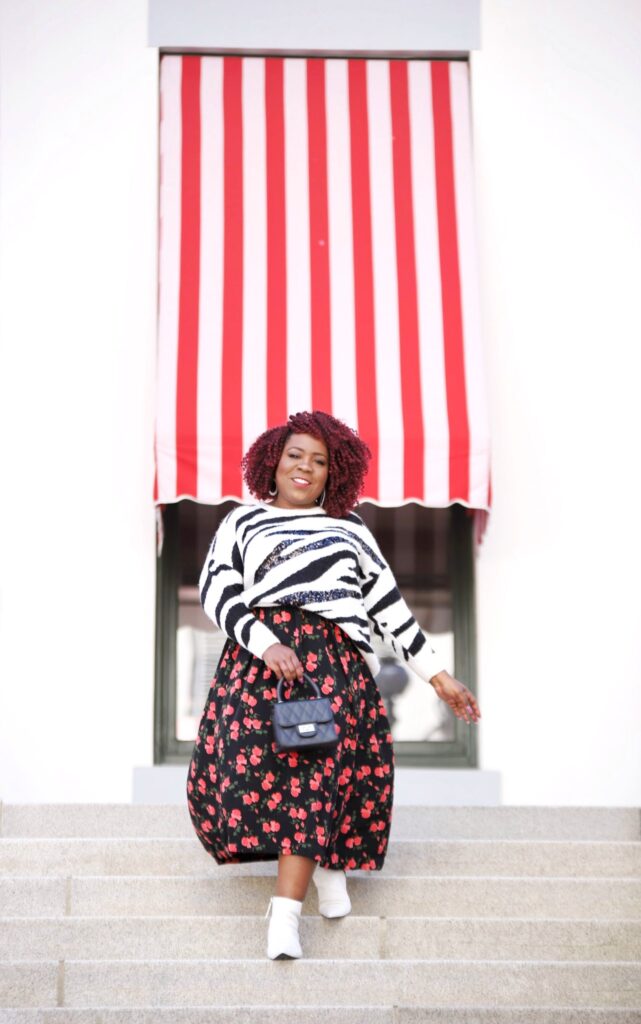 BH: Love love Pinterest! My home planning board is all over the place, lol.
Your tip about picking one piece you love and building around it is so smart Where have you been shopping to find interior decorations?
Shamika: We've been shopping at places like Walmart, Target, IKEA, and ROSS, as well as looking at local home decor and home furniture stores in the area. I've also been clicking around various websites like Wayfair, Joss & Main, Overstock.com, AllModern, One King's Lane, and Pottery Barn. I'm always looking for recommendations on new stores to checkout, so if you have a favorite send me a DM!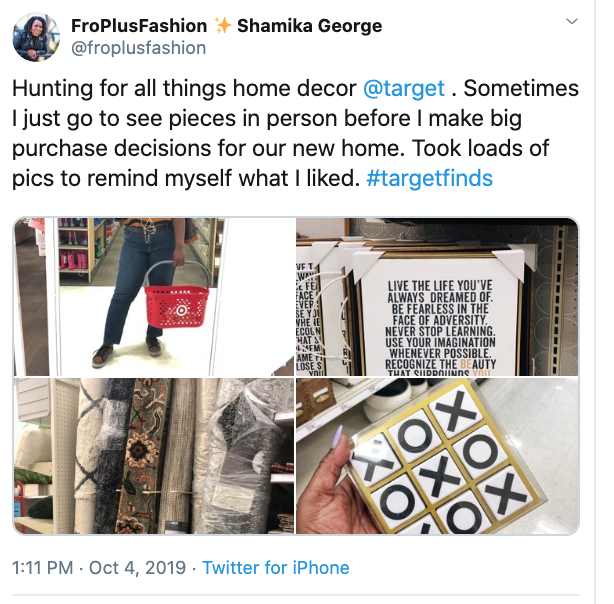 I have a similar concept with interior design for my space as I do with my style. It's a mix of affordable, modern, and quality pieces. I save bigger buys for pieces I want to be around for a while like couches, beds, etc.
BH: Love that you're staying flexible! Where have you been shopping for paint, fixtures, nails, etc, for your new home?
Shamika: Home Depot has been the go to spot for paint and other cosmetic changes we've been making. We have two here in Tallahassee and one is literally a 10 minute drive from our home. Online Pick Up, the overall customer service experience, and the entire plant section are my favorite things about Home Depot at the moment.
BH: Yesss, plants! What furniture items do you have your eye on?
Shamika: A sectional has been at the top of our list, but we haven't decided just yet which direction to go. I like the idea of being able to easily rearrange seating in multiple ways so the LoveSac sectional, the Vimle sectional from IKEA, and also the Larusi Sectional from Ashley Furniture Store are my top 3 options I'm looking at.
BH: Have you painted?
Yes! We painted the majority of the interior walls the best shade of white ever. I also painted over the original brick fireplace for an easy makeover over a weekend.
BH: What's the next big project? Will you have to hire contractors?
Shamika: None so far. Thankfully our home was move in ready and all the changes we're making are easy cosmetic changes. We do want to update the entire kitchen with new cabinets, countertops, and faucets at some point.
It's definitely the biggest project to be done inside our house so we're want to take our time deciding what we want to do with the space and renovating it.
Thank you for a great interview, Shamika!
If you're looking for inspiration for decorating your home, or someone to chat about your ideas with, be sure to join Shamika on Instagram and Twitter!
What to Read Next —>
Want More Great Posts Like This?
If you want to stay up-to-date on posts from The Huntswoman, I recommend joining me on your favorite social media platform (Facebook, Instagram or Twitter).
More of an email kind of person? Join my business and career focused email list here, and/or my fashion-focused email list here!