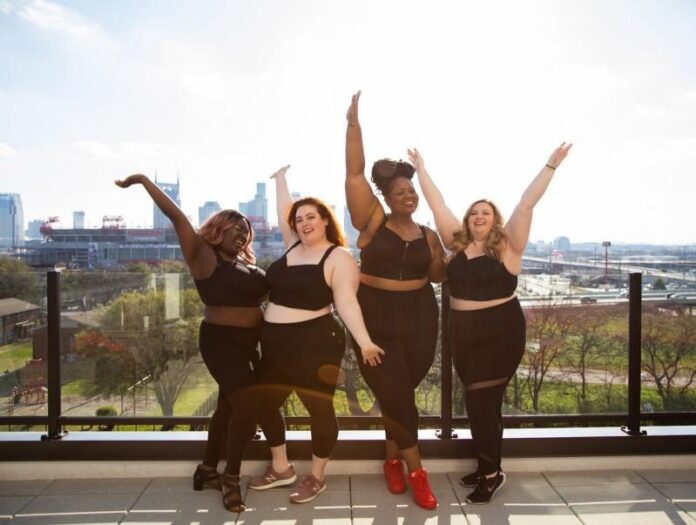 Hey there! This post contains affiliate links.  Using my links means I earn a commission, which helps me create more rad content.  More on affiliates here.
Looking for a plus size sports bra with no underwire? Well then, you're in the right place!
I'm currently self-isolating in my house (Lena says hi!), and I thought that now would be a great time to do a series of interviews with inspiring women founders and business owners!!
Plus Size Sports Bra with No Underwire
Today, I've interviewed Lysee Kaye of Bloom Bras. This fashion startup partnered with NASA (yes the space agency), to bring one of the most comfy bras to market – available in a 28C – 56L. The brand is currently in R&D to go up to a 60M!
I know we're all looking for comfy plus size clothes to wear during self-quarantine, so this is a win-win!
Let's dive in!
BH: When did Bloom Bras begin? What prompted you to start this company?
LK: I founded Bloom Bras out of frustration after not being able to find a sports bra that worked for me. I would wear two or three at a time.
After a run, the chafing was incredible bad, and I said, "there has to be a better solution!"
70% of women in the US are a D cup or above. The average dress size is a 14, or a 44 band. And yet no brands carry above a 42D!
There were literally tens of thousands of women online complaining about the same thing that I was.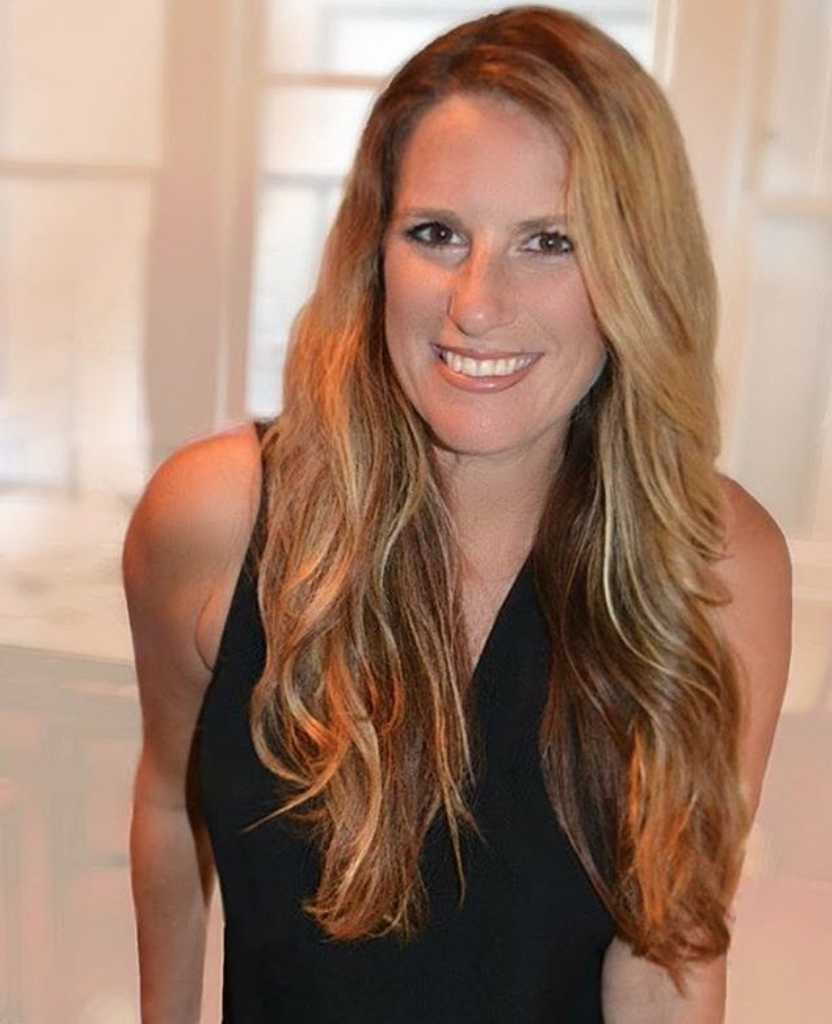 << Related Post: Where to Buy Plus Size Lingerie >>
Key Features of a Bra
LK: I wanted a bra that was going to be adjustable, comfortable, breathable, without underwire or velcro. I didn't want to feel like I was was wearing a suit of armor.
One in three women experience breast pain when working out leading to many opting out. The sports bra simply does not cater to the well-endowed woman. That means a lot of ladies left in the dust of this $1.5 Billion category!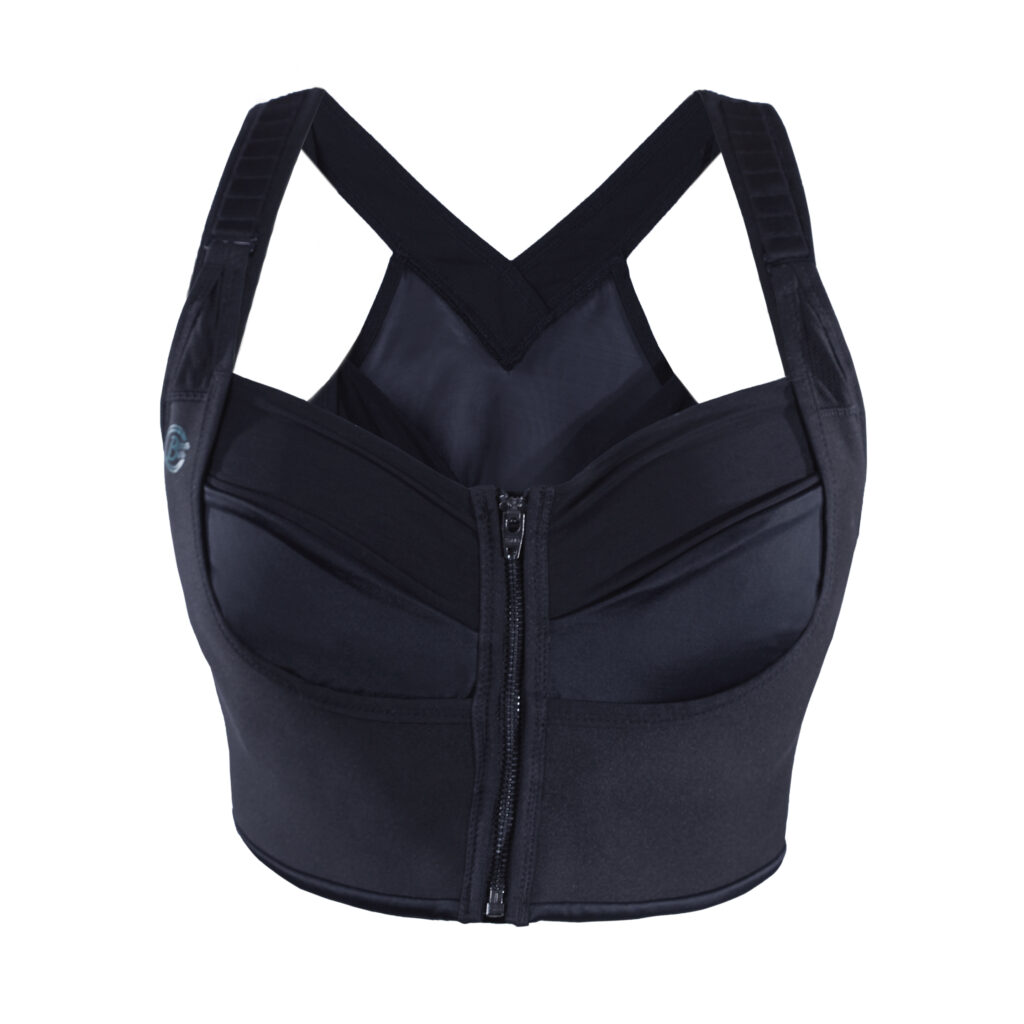 BH: I definitely hear you about wearing a suit of armor. Many of the plus size sports bras I've tried make it hard to breathe, which, you know, is important when working out!
What are some of the tough issues when it comes to designing bras?
LK: Our bodies change throughout the month 10% naturally without any major changes from hormones, stress, what we eat –and even temperature.
For a B cup, it's not a big deal.
But for a DDD, that can be a full cup size!
Additionally, if you put 10 women who are all a 40F next to one another, they will hold differently, have different desired outcome. Sizing is absolutely the hardest part because of this. We would not hold a 3 pound the same way you would a 12 pound with the same materials. The seams are designed to ride along the edges of your back so that when you expand or contract, it will move with you. 90% of weight pulls into the band of the bra. The underwire cuts into our skin and puts pressure on our lymph nodes.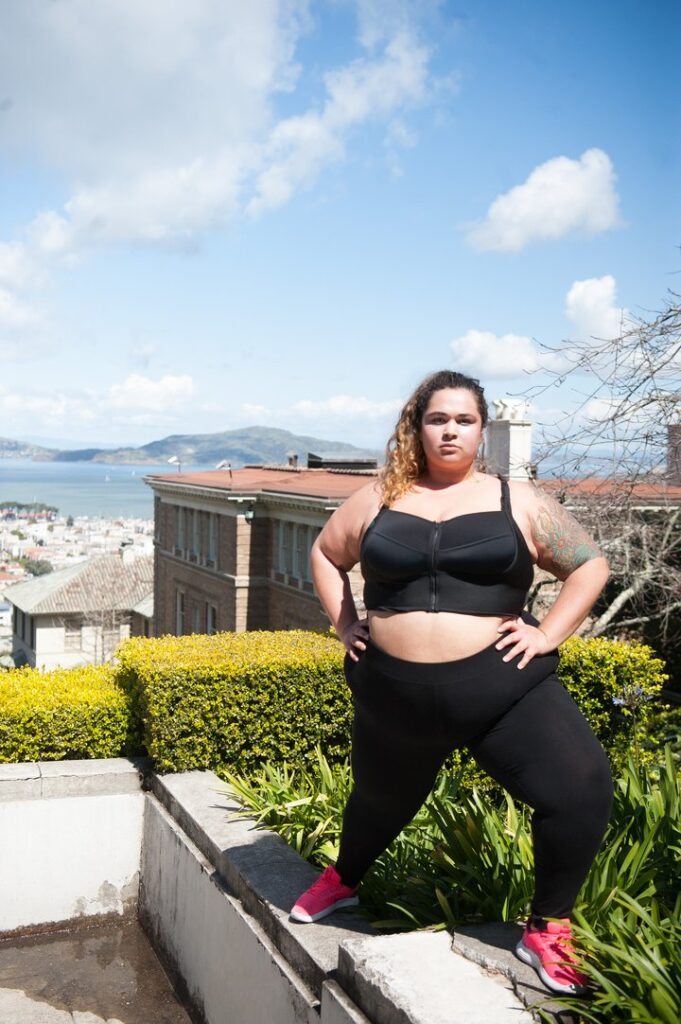 << Related Post: 3 Body Positive Fitness Apps >>
BH: Okay, I gotta know! How does NASA and tech fit into creating the Bloom Bra?
LK: When I originally started working on design concepts, I found inspiration everywhere. I saw an aerial yoga class where there was a grown man cocooning. I looked and said if that can hold a 300 pound man comfortably, why cant it hold my GGs?
Or I saw them moving a delicate piece of furniture with a pulley system and kept thinking "how would an engineer design a system for weight distribution if we took the word "bra" out of the equation?"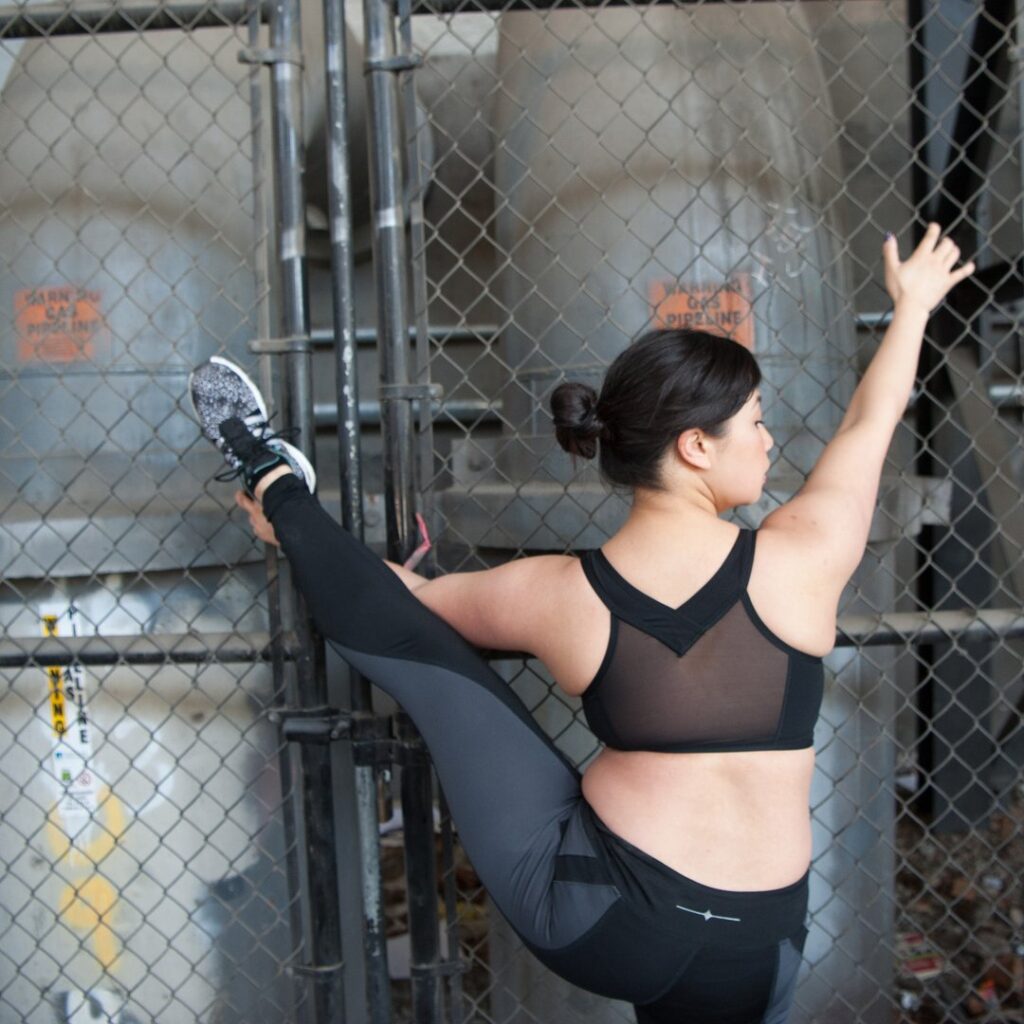 I met Dr. Cagel (of NASA) at a tech event and we started talking about what happens when an astronaut re-enters the atmosphere. The bodies of astronauts go through incredible stress, as well as expansion and compression – and their space suits use special seams to allow for this.
Taking a page out of NASA's book, the seams on the Bloom Bra mirror the bones in your back so that the bra moves with your movement. They were the hardest thing to get right and are vital to the functionality with varying body types.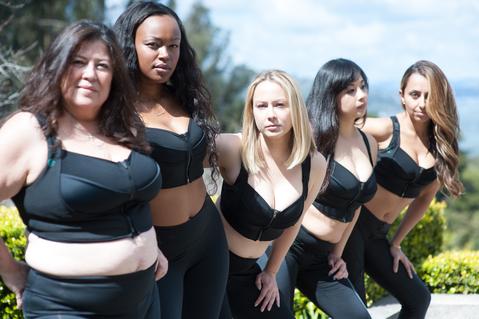 BH: How is the Bloom Bra different from other wire-free bras and sports bras in the market?
LK: Good question! Let's break it down by features:
Most sports bras compress or squish tissue, while Bloom Bras are designed to lift. We distribute the weight across the mesh panel, fixing the issue where people feel like they're going to fall forward in their sports bra.
The cups each have individual cinchers to work like a corset because most of us are not symmetrical.
The straps each lift to the desired height. Behind the zipper is a clip to make it easier to zip because us busty ladies sometimes have trouble with zippers, buttons, and really any sort of front-closure.
Everything that touches your body is designed to be soft to the touch and wicking.
The thing I hear most often from women is that they wear it under everything – not just exercise – because it is the most comfortable bra that they own. That makes me so happy.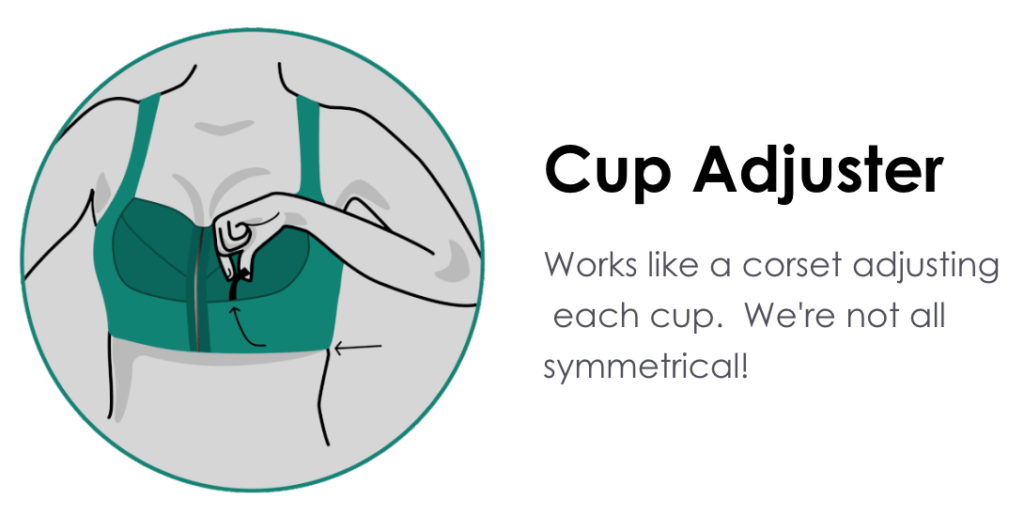 BH: I know that educating consumers can be a challenge. What selling point do you feel like customers aren't aware of?
LK: Sizing! Most bra companies do a thing called "grading," where they take a product developed for a fit model and the scale it up. This is all great if you are working with smaller body types.
When we launched, I put a post out to a few groups for those who identify as women saying "I know it is an odd request but I am looking for testers who are within a certain bra size range to come test some prototypes."
165 people showed up at my apartment!!!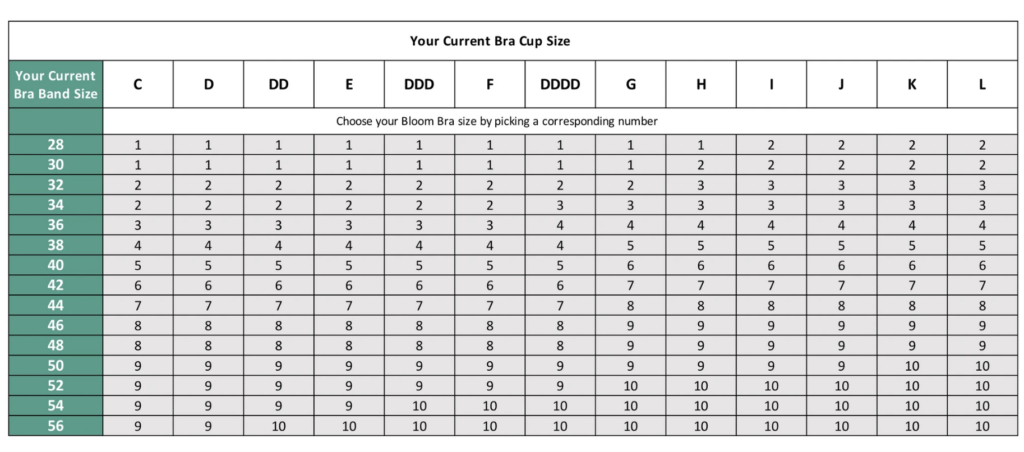 I made adjustments based on the different sizes for instance you can't just increase the zipper height. Typical bra companies use inexpensive materials that are not fit to hold up weight. They can be two pieces of fabric sewn together which is terribly difficult to get on, off and barely hold up the weight!.
Vanity Sizing
In addition, many companies have a thing called "vanity sizing." It is a mathematical equation. If you measure at a 34C, they will tell you you are a 32D to sell more bras.
Settling on a Price Point
For us, we use technical materials, handwork for the corsets and it is top quality so that it can hold more weight. I get so upset when I read the comments about pricing as it the thing I cannot control. The more volume, the more negotiating power we have but alas, we will get there some day.
BH: Do nursing moms or parents like the Bloom Bra as a nursing bra? What feedback have you gotten?
LK: Yes! Our four major groups are curvy women, new moms (or parents) of which there are about 3 million a year, breast cancer survivors (1 in 8 women) and the over 60 crowd.
My new parents are my most vocal group. The Bloom Bra is designed to adjust to your changing body, they wear it pre and post maternity. We have a new product that we are testing that is specifically designed for breastfeeding issues. If that soonds like something you (the reader) are interested in, please sign up for our newsletter!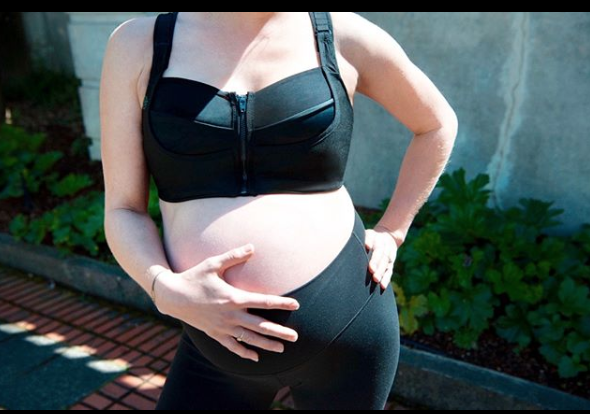 BH: Let's talk about the business side. How are. you funding Bloom Bras? Are you seeking investors?
LK: Bloom Bras is self-funded, meaning we take profits and invest it back into the business. I made the financial decision to grow this company holistically.
Right now, we are balancing demand and inventory. We have the white Bloom Bra available for pre-order and we are already seeing a large response from existing consumers. Offering products on pre-order makes it much more feasible to order quantities and mitigate risk as a business.
We have gotten so much demand for more colors, which I'm working on!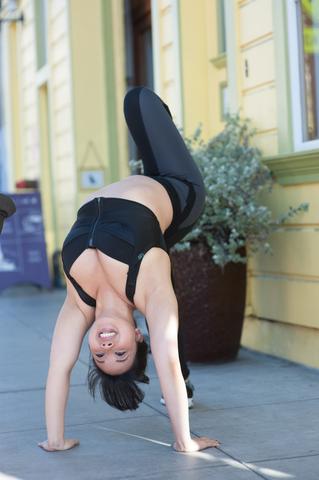 BH: As an entrepreneur, manufacturing can be a pain. Can you talk about how you vetted manufacturers?
LK: I often get asked the question of how did I decide on a manufacturer for Bloom Bras. When I sit down with Oprah to tell her my trials and tribulations as I went down the road to production, this will all be a part of my story!
A factory is a partnership similar to a marriage. You start out by listing out the qualities you are looking for in a mate ruling out the masses. My values of quality, sustainability, excellence in communication and a vast knowledge of the world of technical sports bras were imperative.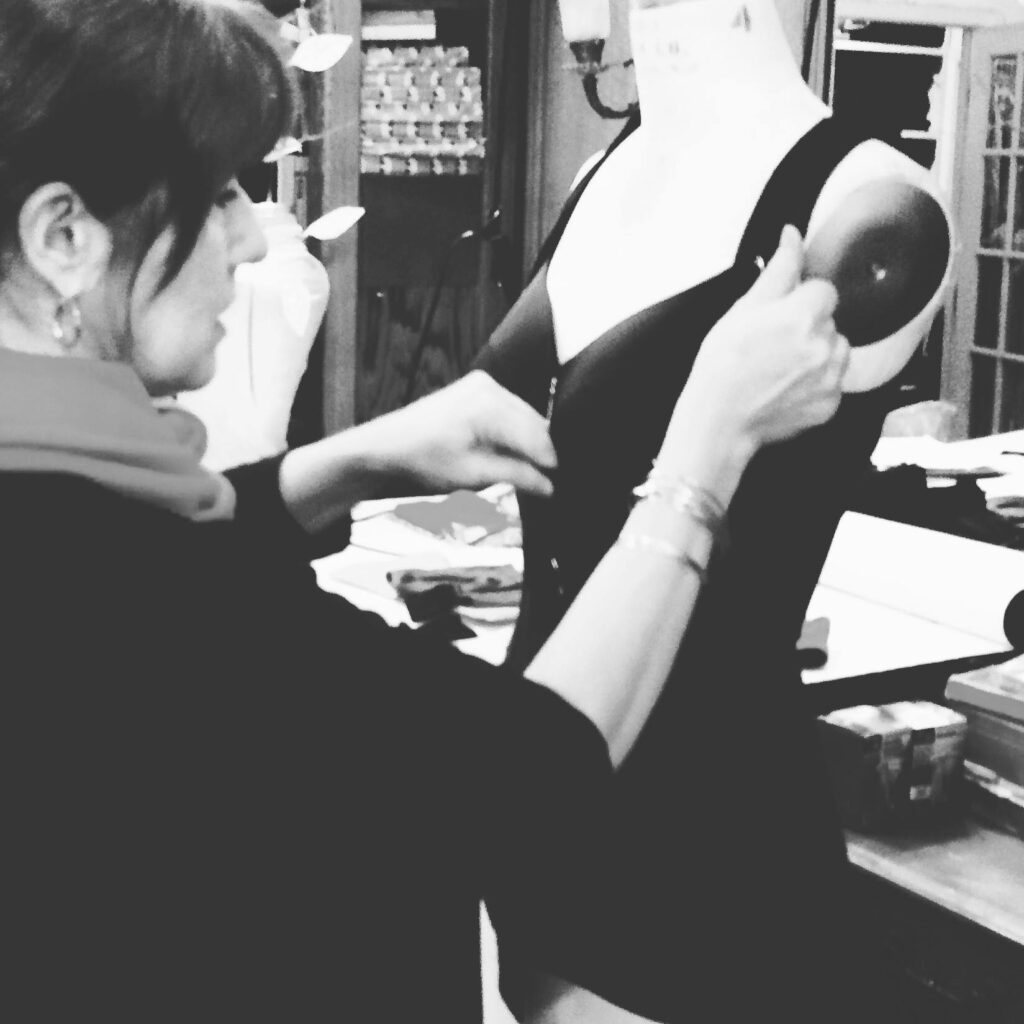 << Related Post: Learning to Sew Plus Size Clothes >>
There is a reason why it is difficult to get technical sports bra made for the D+ market. I spoke with 40 or more factories around the globe on our path to finding our partner. Similar to dating, it is easy to rule some out after just a few conversations. You end up with a smaller pool.
If only there were an app for this!!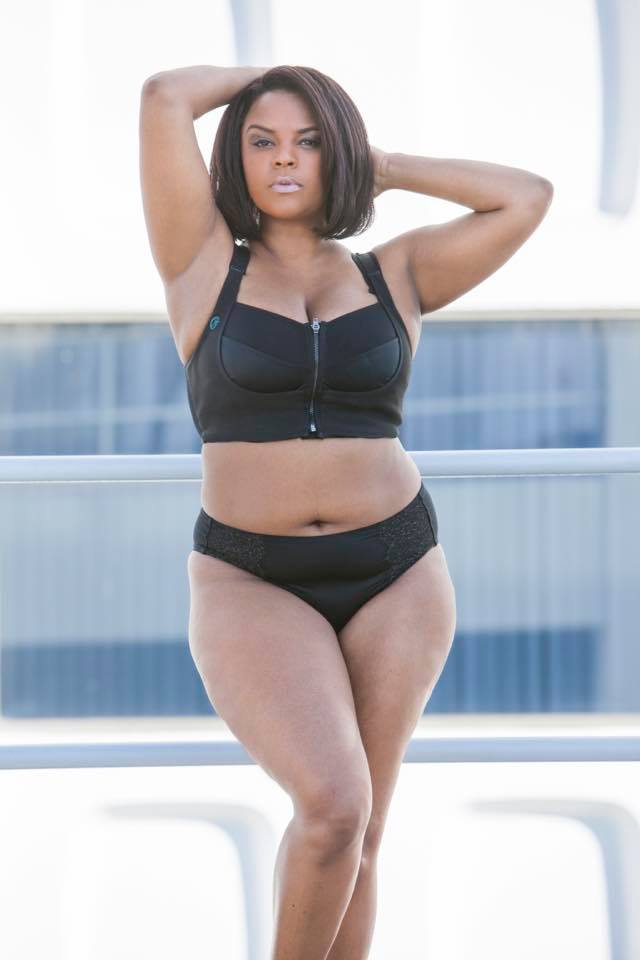 Losing My First Factory
I got connected through a colleague's friend with a factory that was like a dream with a large development team and we were off to the races. We spent nine months prototyping, experimenting with materials and testing on hundreds of women. I ordered goods in November, paid for the order in December. Three nights before the product was set to ship in March, I got a call from the owner of the factory explaining that there was a problem. They would not be producing my order. As a matter of fact, they had not even ordered the approved materials and never had any intention of moving forward. It turns out that larger orders came in and I was shoved aside. I was floored and had three options:
Scream, shout and breakdown into tears
Abandon my dream
Go back to the drawing board essentially starting from scratch.
While the first two would have been justifiable, I was on a plane two days later. A good majority of factories will not work with start-ups no matter how great the idea may be. I have so many stories of "bad dates". Manufacturers misrepresenting their abilities, making false promises.
Companies wanted to charge extra for using more materials on larger sizes or were refusing to do them at all. Samples were coming back nowhere close to the quality I demanded. Some had questionable values. I was at a loss.
<< Related Post: 13+ Sentences That Will Make You a Better Communicator >>
Finding My Dream Factory
As if I had manifested (thank you vision boards and sleepless nights) my dream factory, it appeared. A group of industry experts were establishing a new facility on a mountain in Sri Lanka – one of the most beautiful countries and cultures. The workforce would come from the neighboring village. Housing would be provided for those who had to travel.
We spent days walking through every detail meticulously because they understood that I would not put a product out that I was not 150% proud of.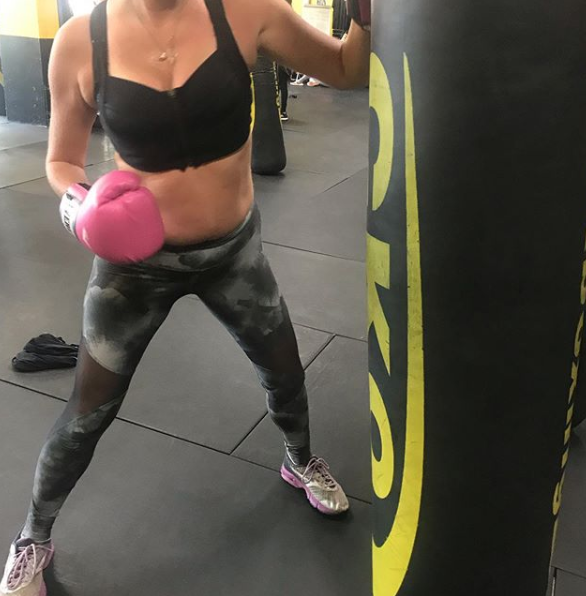 Selecting Materials for the Bloom Bra
Selecting the proper materials had been the most difficult part of the design process. Each detail from the seams riding along the bone structure in the back to my insistence that any material that touches the body be soft, comfortable and free of certain nasty chemicals was non-negotiable. Because I was a start-up, I would not get the same pricing or lead times.
As a preemptive strike, I went directly to the vendor of each of the materials and purchased well above what I would ever need.
(PS – we sold out of our first orders within hours and still have trouble keeping certain sizes in stock.)
Manufacturing in the USA
Seeing the Bloom Bra on women across the globe gives me such a sense of pride. We are starting to work on the next lines of goods now that we are up and running. I hope that this is the beginning of a long history. We are setting out to disrupt an industry. People often ask if I would manufacture in the US. My answer is I would absolutely LOVE to. Costing came back from the over 20 factories across our country at four to five times our current costs. The product is a complex one to produce.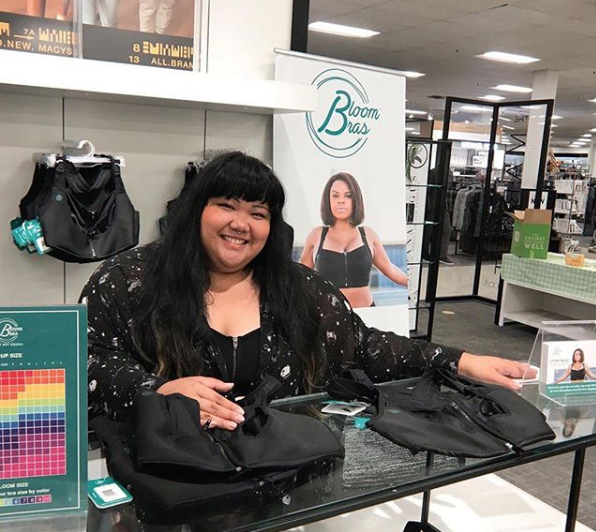 BH: Bloom Bras launched with one of the most inclusive size ranges I've seen.
Can you talk about the fit model and design process? We often hear from brands that being inclusive is too much $$$. How did this happen?
LK: Ugh! I have so much to say on this subject. Extended sizes do not cost more in theory to produce if you are using the same materials. A t-shirt, for instance, should not cost more to make.
Since Day #1, I have advocated and fought to offer the current size range. I had factories refuse to work with me, issues with pattern making, etc. We are working to release another size (going up to a 60M), because every person deserves a bra that fits and enables them to do the things they love.
<< Related Post: Can We Talk? Designing Clothes for Plus Size Bodies is Different >>
BH: Thank you for such a great interview! Where can folks go to order a Bloom Bra, and can you link your social media channels?
LK: The best place to order your Bloom Bra is directly from our website! You can visit us on Facebook, Instagram and YouTube.
Want More Fashion Interviews?
If you want to stay up-to-date on my fashion posts, I recommend joining me on your favorite social media platform (Facebook, Instagram or Twitter).
More of an email kind of person? Subscribe here!
What to Read Next —>