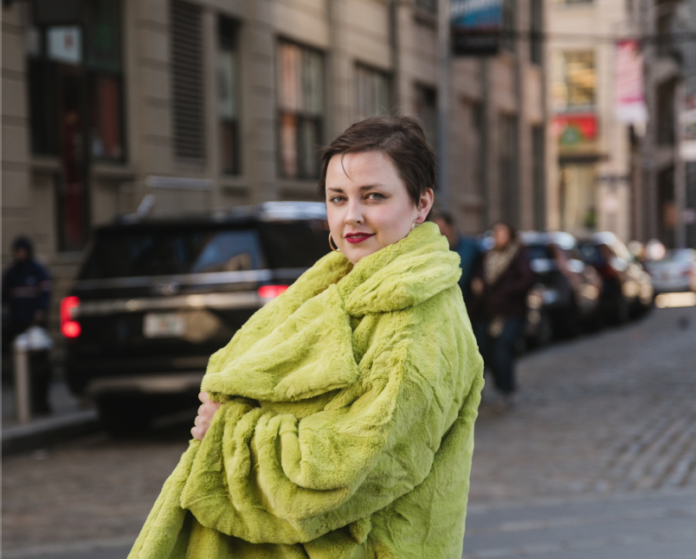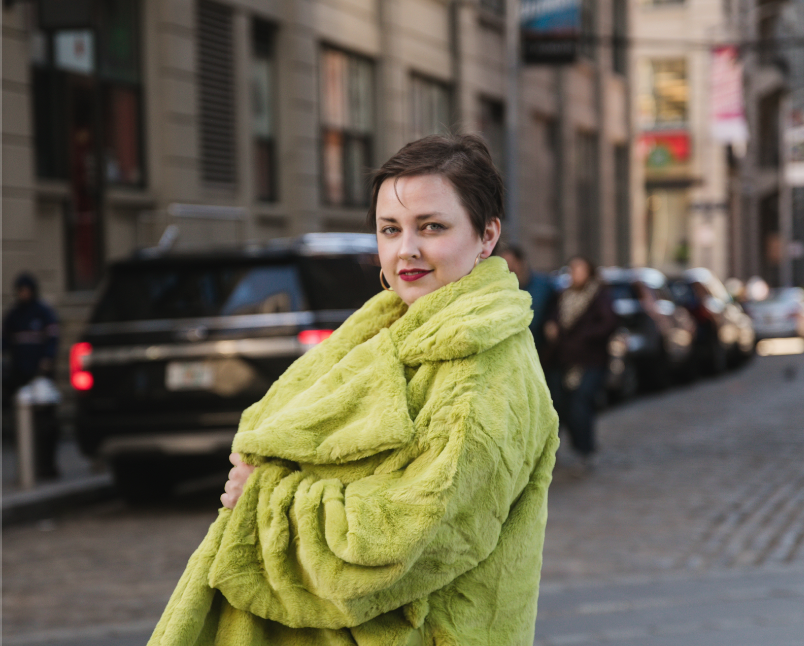 Hey there! This post contains affiliate links.  Using my links means I earn a commission, which helps me create more rad content.  More on affiliates here.
Looking for a plus size honest review of the Nuuy Subscription Box? Well then, this post is for you!!
I love LOVE LOVEEEE statement pieces, but I don't love how much space they can take up in my closet.
I love big faux fur coats (like this Cookie Monster coat!), and trying new statement pieces. Plus, as a blogger, I look for eye catching pieces to do WHOLE photoshoots around. Buying statement pieces to wear them once isn't a good sustainable fashion practice, so what's a blogger to do???
Answer: The Nuuly Subscription Box
[Special Notes: All photos of me were taken by street fashion photographer, Lydia Hudgens, and are copyrighted.Also! I have included my Nuuly referral link in this post! If you use it, you get $20 off your first Nuuly, and I get $20 off of mine! Pls see Nuuly for full details! <3]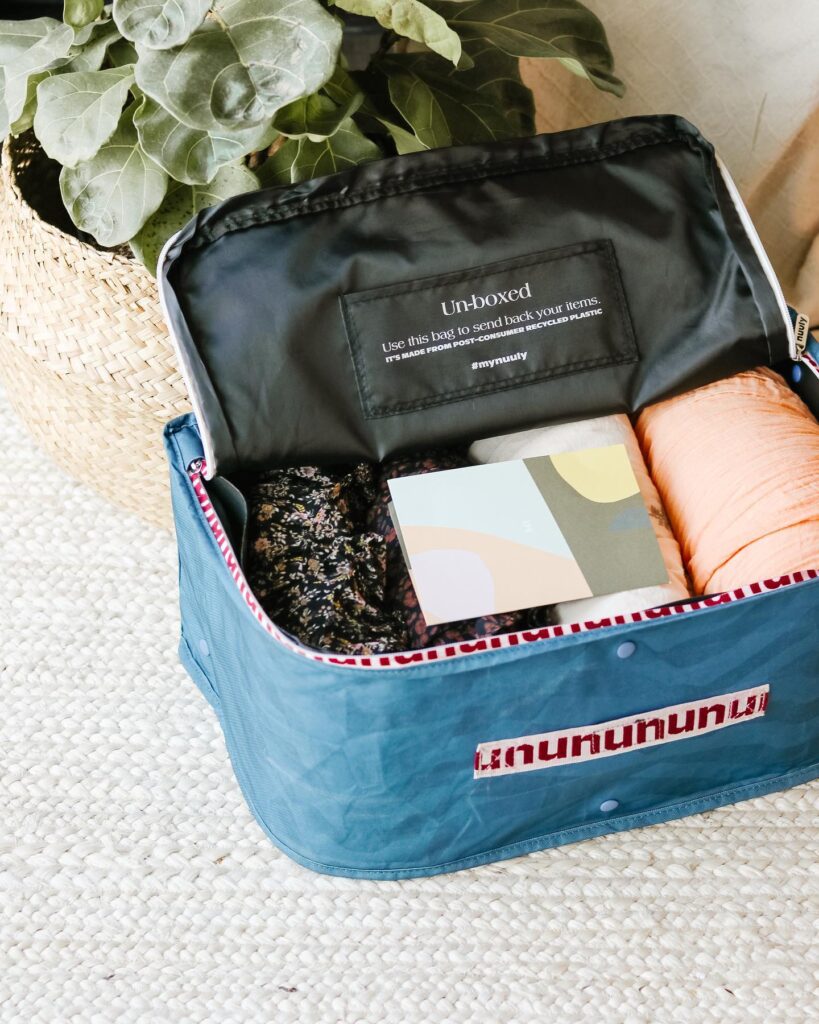 Plus Size Review of Nuuly
There are various plus size clothing subscription box companies (I did a roundup here), and I chose Nuuly because of the company's focus on really fun and statement making pieces.
Similar to Rent the Runway, Nuuly has a lot of the statement pieces we would want to wear to an event, on a luxurious vacation, etc, giving shoppers a LOT more freedom in their wardrobe!
Below, I've shared the pieces I wore from my first Nuuly box, and below that I've shared details on how Nuuly works – and how cool their packaging is!!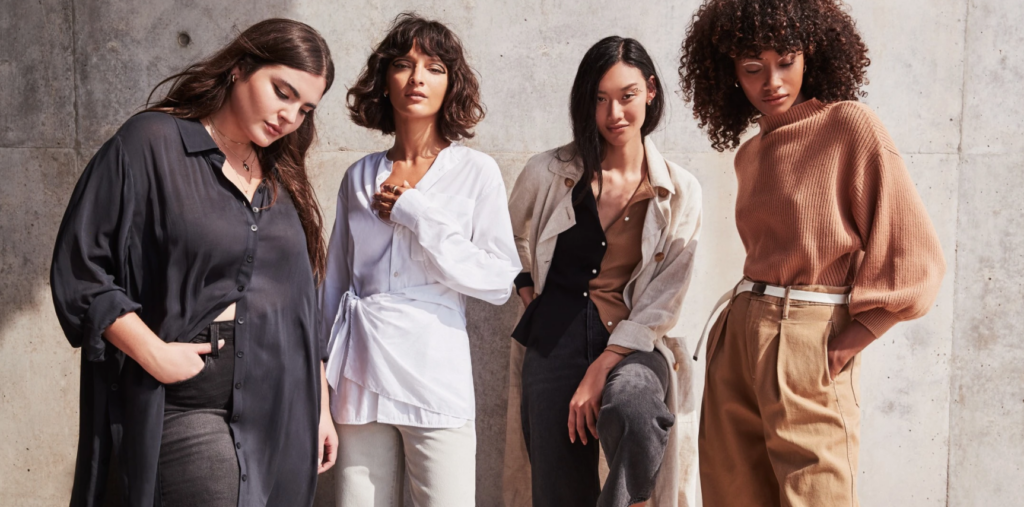 Plus Size Belted Faux Fur Coat from Daisy Street
When I saw this faux fur coat, I knew IMMEDIATELY I needed it in my life!! This plus size faux fur coat is from a UK-based company called Daisy Street, that makes fun and whimsical pieces.
I had so much fun with this faux fur coat. I styled it with a white t-shirt from Lane Bryant, and black leather jeggings from See Rose Go!
I think a piece like this should either be paired with a monochromatic look, or you go FULL ON and clash it with other bright colors and patterns (cheetah print, anyone)?
Check out this coat on Nuuly!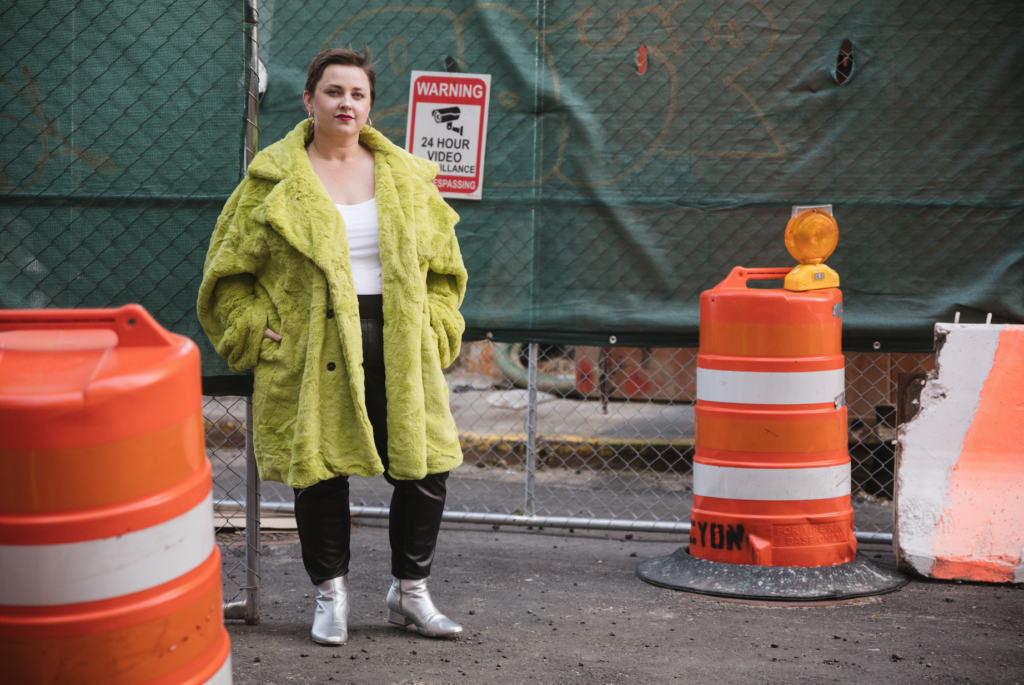 Plus Size Jumpsuit and Zebra Top from Anthropologie
I was pretty excited to see Anthro on the Nuuly website, as I hadn't tried the brand IRL! I chose this faux leather jumpsuit in forest green, and I paired it with this fun zebra print top!
This top was a HIT on my Instagram Story, and I had loads of people message me saying, "AH! I wanted to buy that, but it went out of stock!"
Fun FacT: With Nuuly, if you fall in love with a piece – you an purchase it at a discount! I didn't end up keeping this top, but I was sorely tempted!
This outfit run a little big, so I would recommend finding your measurements on the size chart and sizing down.
Check out more Anthro on Nuuly!
Plus Size London Fog Raincoat from Eva Franco
Picking up on the outerwear party is this fun raincoat! I am so sorry to share that Nuuly is no longer renting it, but they have other fun plus size statement pieces. <3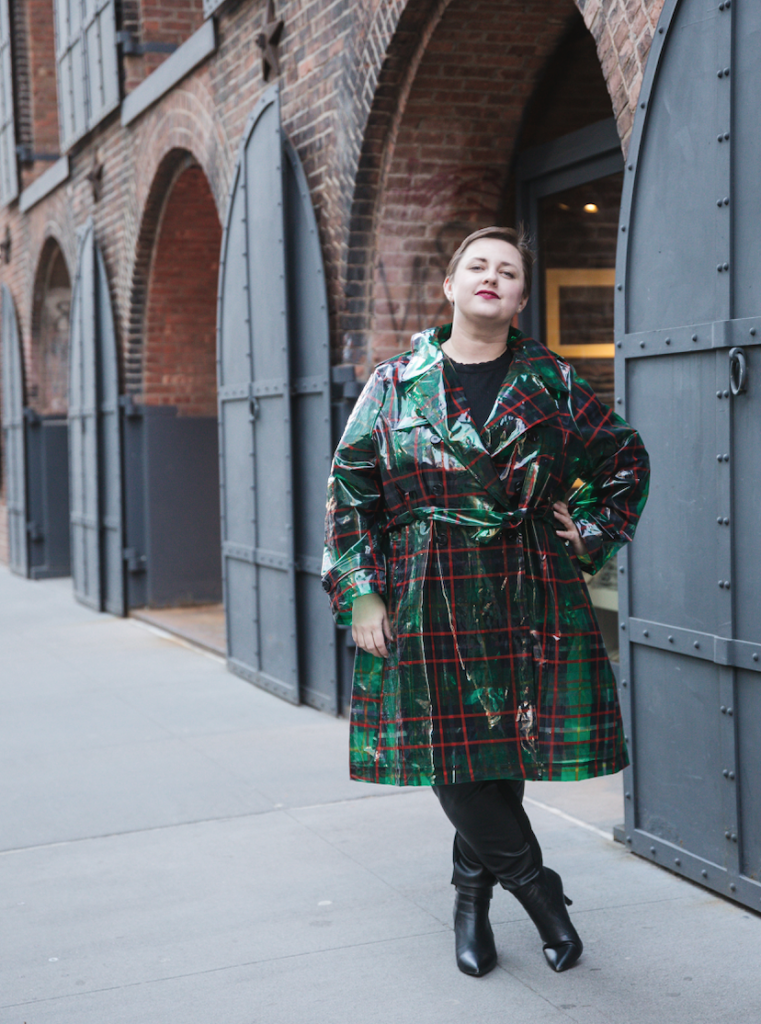 More Photos!?
Want more photos from this shoot? Join me on Instagram & Facebook!
Is Nuuly Worth the Price?
Nuuly has a few subscription levels (screenshot below), and I would say that it is DEFINITELY worth the price. You get to wear hundreds of dollars of high end clothing, make a statement in your life, and then swap stuff out – helping to keep your closet organized.
The service is super simple to use, the website is very straight forward. I wish there was a 6 week model, because I keep missing my return date.
How Much Does Nuuly Cost?
For $99 USD, you get 6 styles, every month. You an also order additional pieces to rent for around $10 – perfect for longer vacations, work travel or if you have a full month of events!
Nuuly Size Range – Up to a Size 40
Nuuly has been adding plus size models to the website, which I so appreciate! (Also, hi! I'm available to book! 😉 ). The website offers plus size pieces in up to a size 40W, but Nuuly can only go as high as the brands it carries.
All of the size 40 pieces I found were from Universal Standard.
[More] Sustainable Packaging
I love that Nuuly uses reusable packaging, helping to significantly cut down on the waste from shipping! You just slot your return label in the top and zip it up. Voila!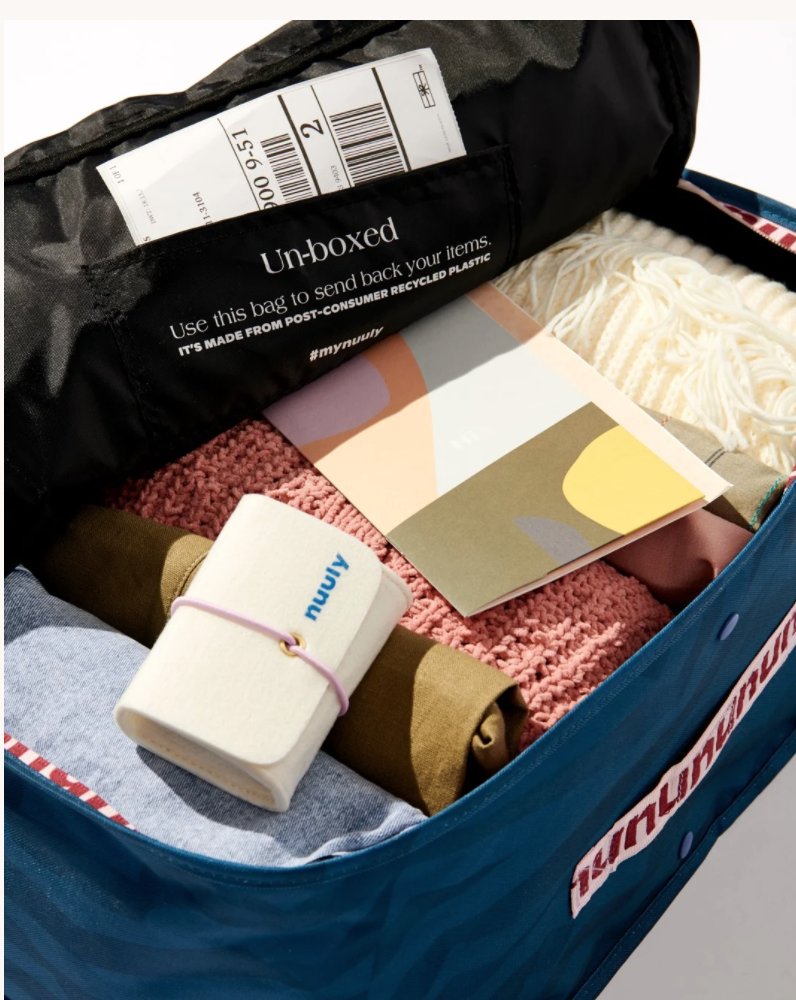 Try Nuuly This Month!
If you use my link (right here), you can get $10 off of your first Nuuly. I also get $10 off my current month, so it's a win for both of us!!
Check out styles here!
What to Read Next –>
Love plus size reviews? Check out these other photoshoots I've done below!
Want More Plus size Fashion?
Do you love high fashion editorials? Be sure to join me on Instagram. More of an email kind of person? Be sure to subscribe to The Huntswoman Newsletter.