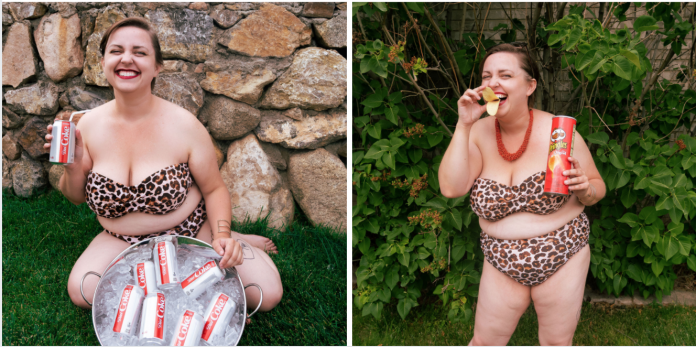 Hey there! This post contains affiliate links.  Using my links means I earn a commission, which helps me create more rad content.  More on affiliates here.
Earlier this summer, I did a super fun photoshoot featuring one of my favorite beverages, Diet Coke, and snacks – Pringles!
Plus Size Animal Print Swimsuit
You can snag this swimsuit here! It's the "Women's Plus Size Underwire Bandeau Bikini Top – Kona Sol™" from Target. I'm in a 3X, and my measurements are 48/42/50!
Diet Coke with a Straw, Please!
You can drink it in a can, you can drink it from a bottle! You can drink it from a fountain machine and – dang it, I can't come up with a good Dr. Seuss rhyme!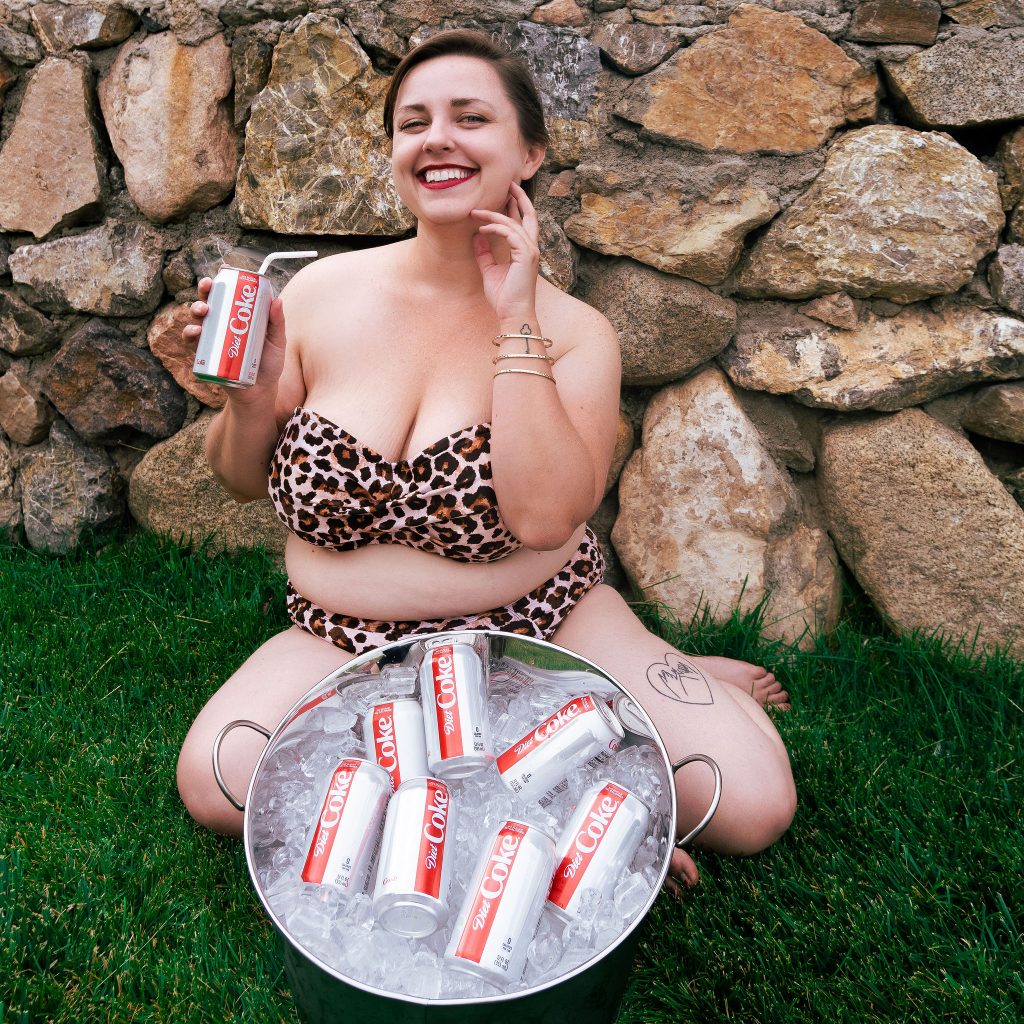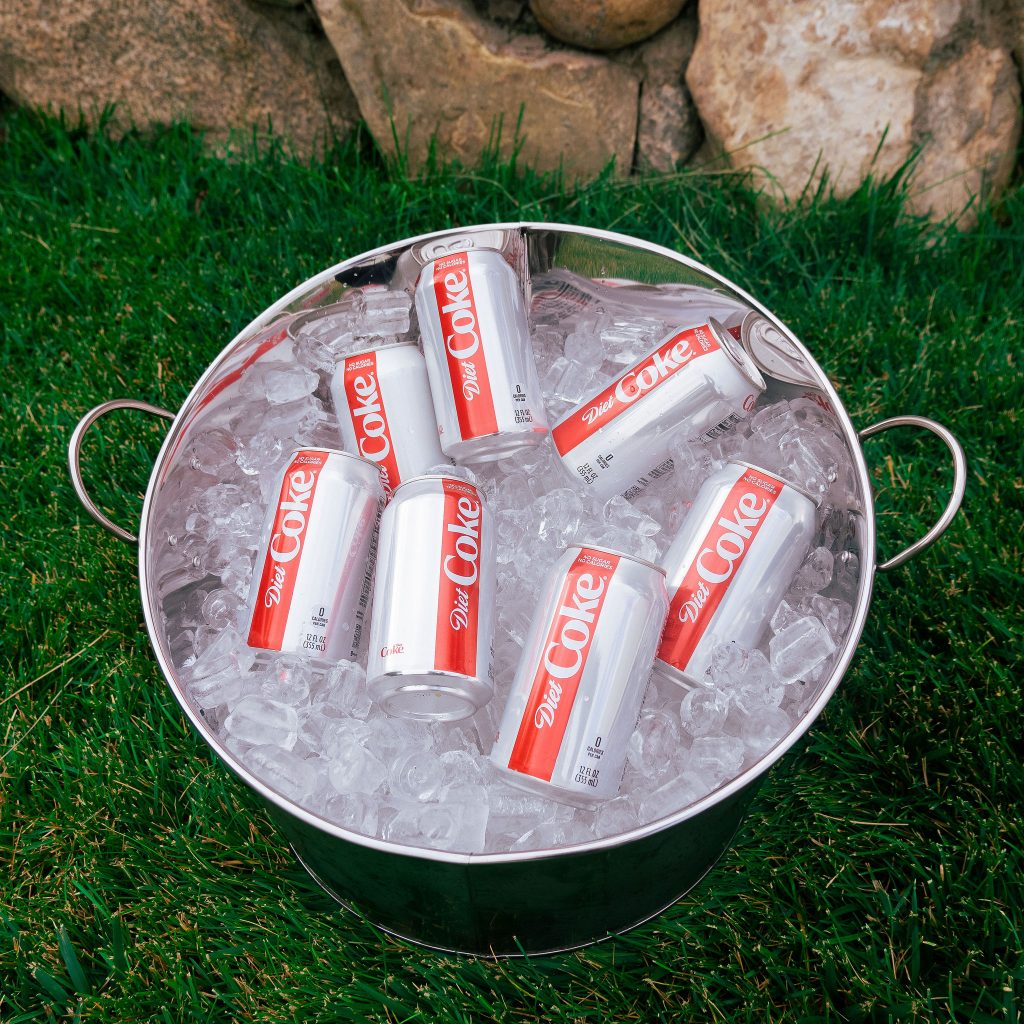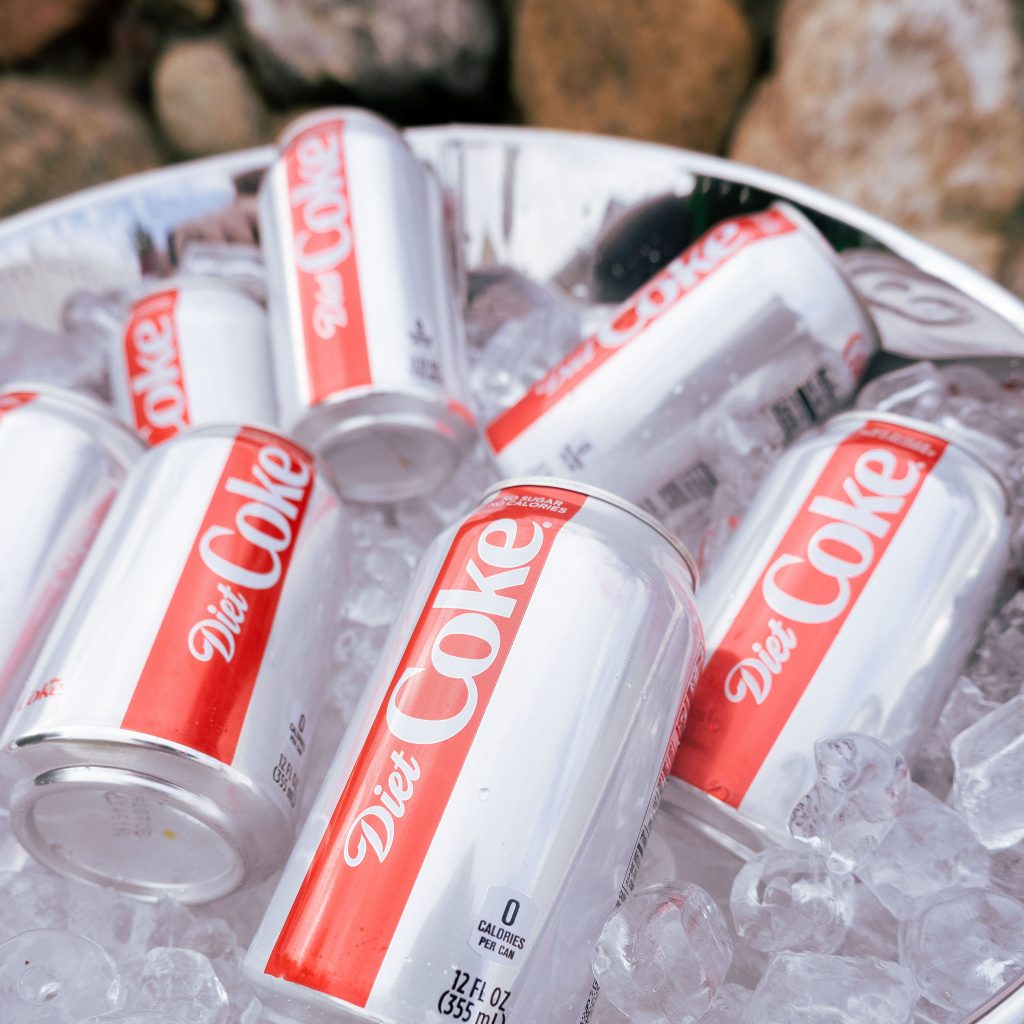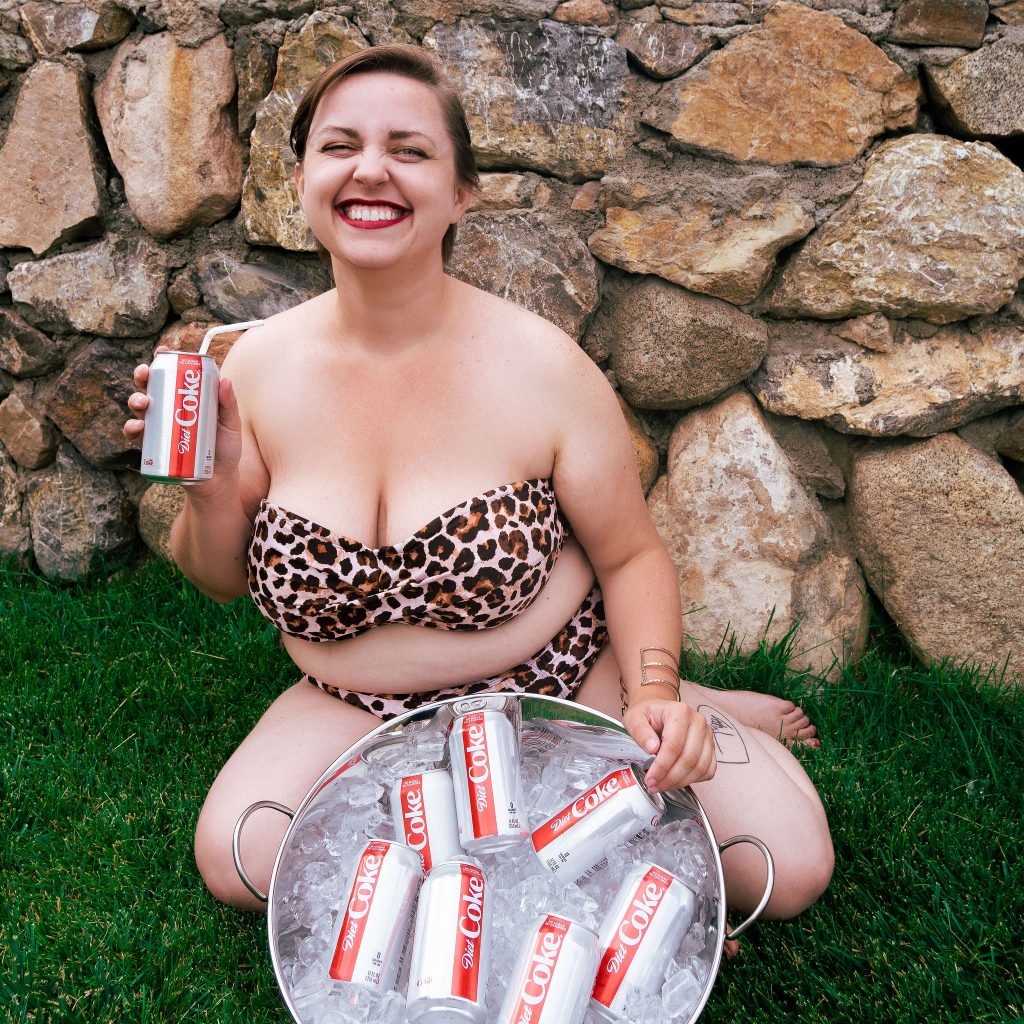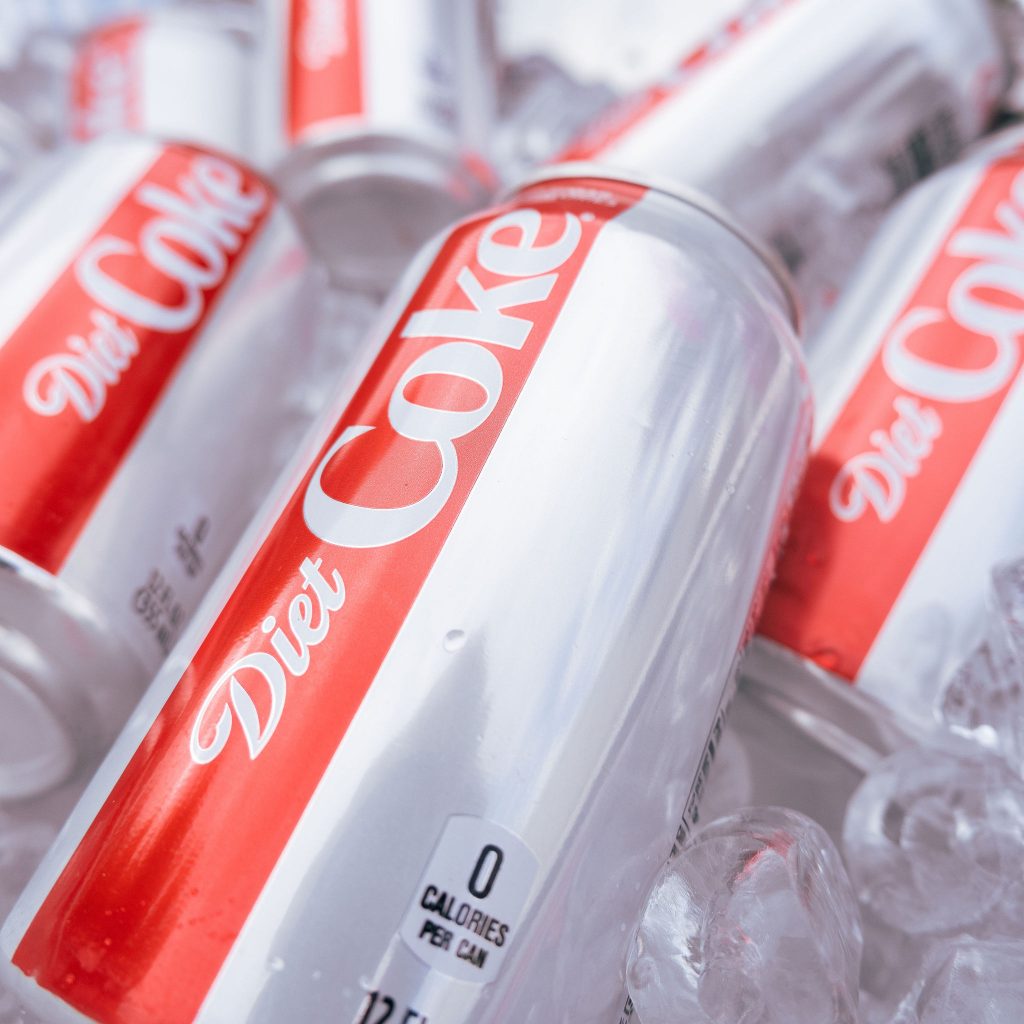 Pet Blogger FTW! Lol.
Also, normally Lena is terrible at taking photos – five seconds before this photo she was zooming around the yard!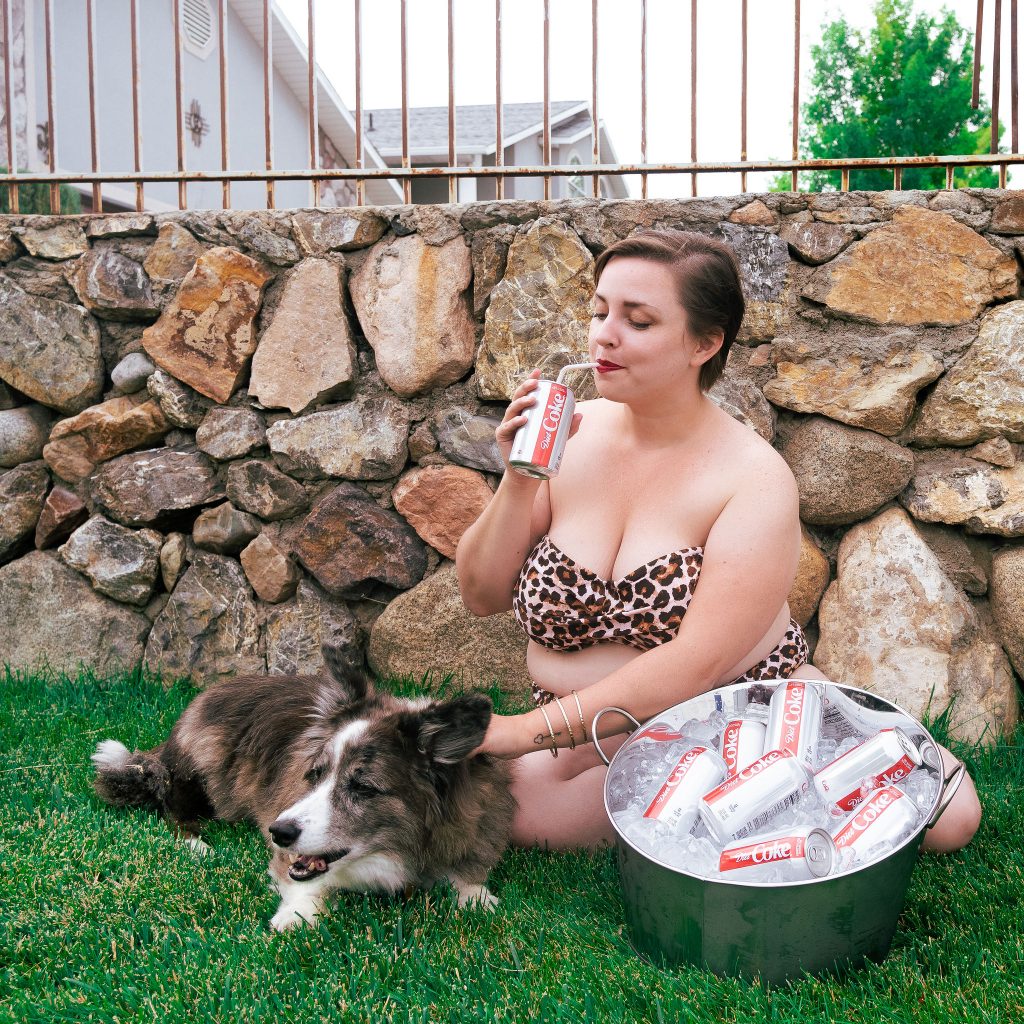 Bossbabe Business Phone Calls
I snagged this back patio chair from Target, and it has handy pockets for beverages.
This summer my backyard has been an office, and I've been taking almost all of my client calls in the backyard or back patio.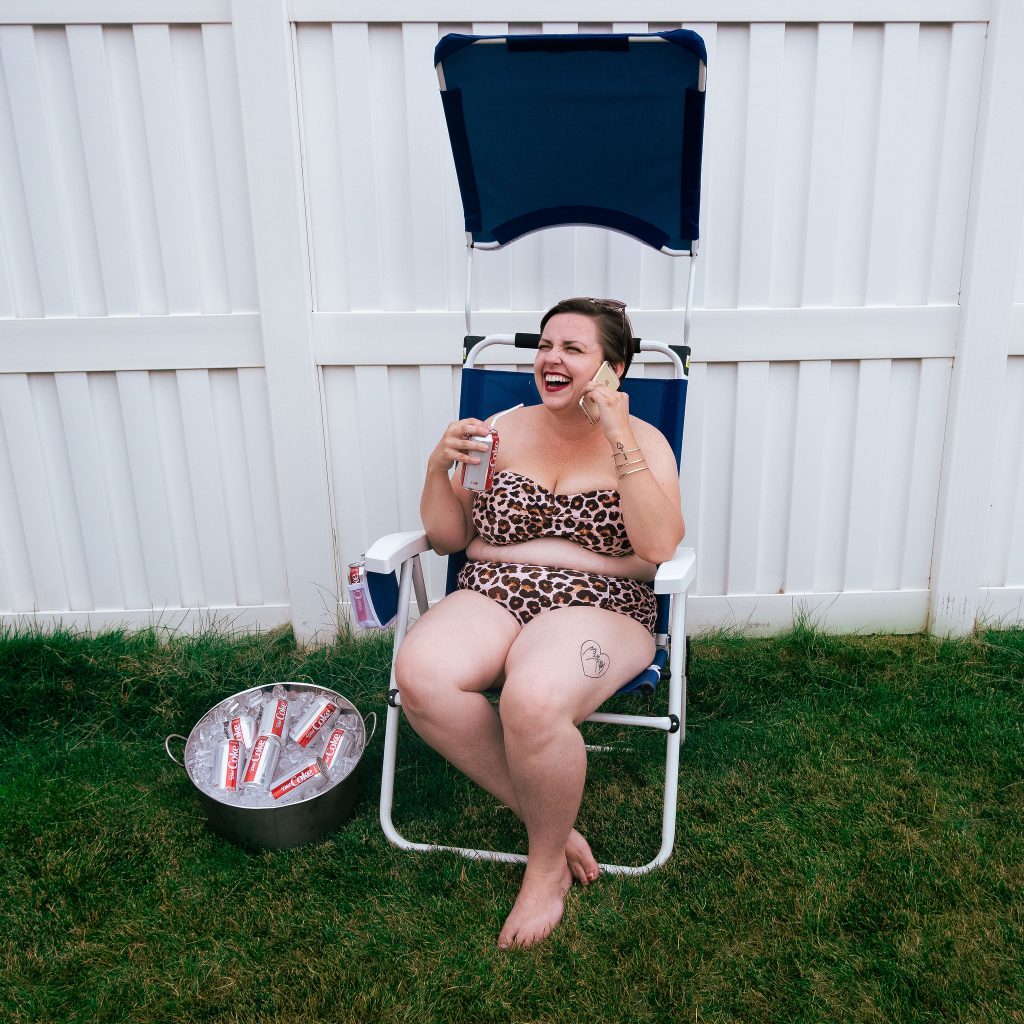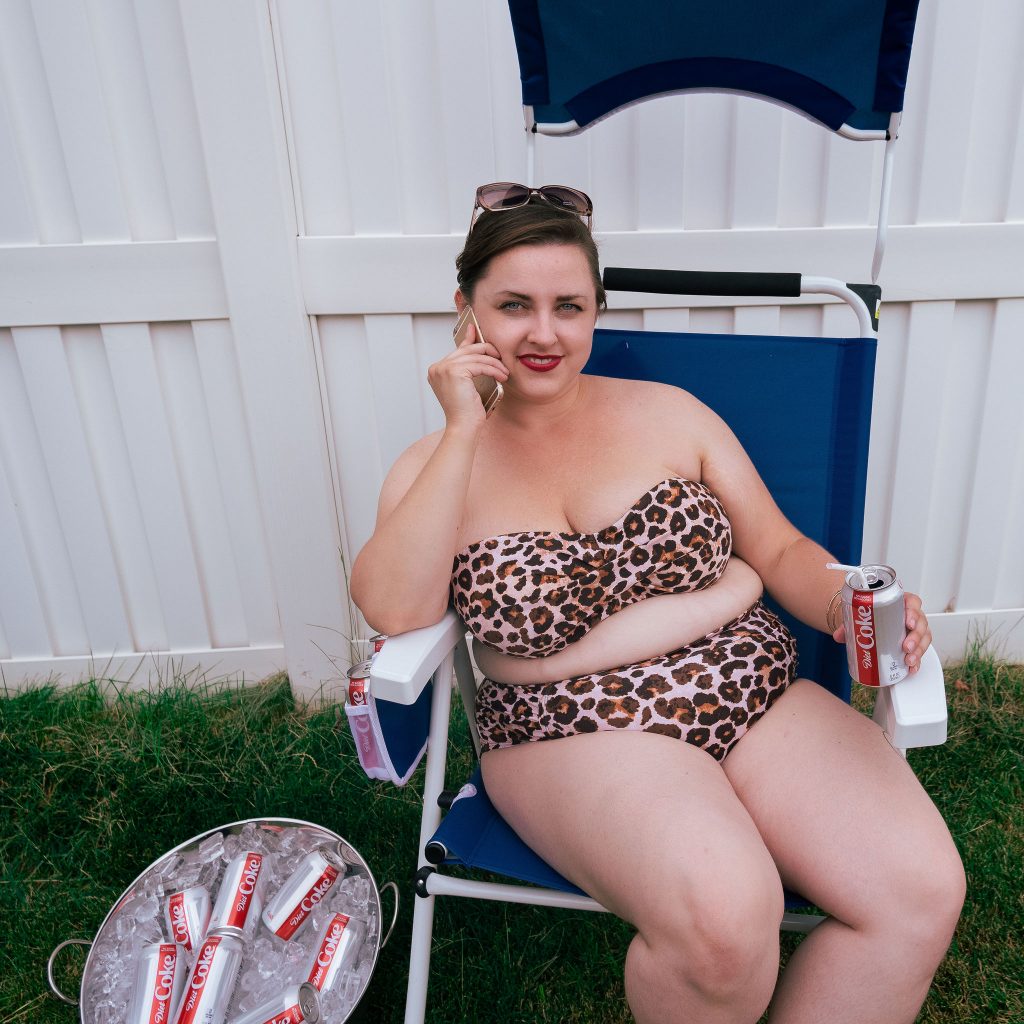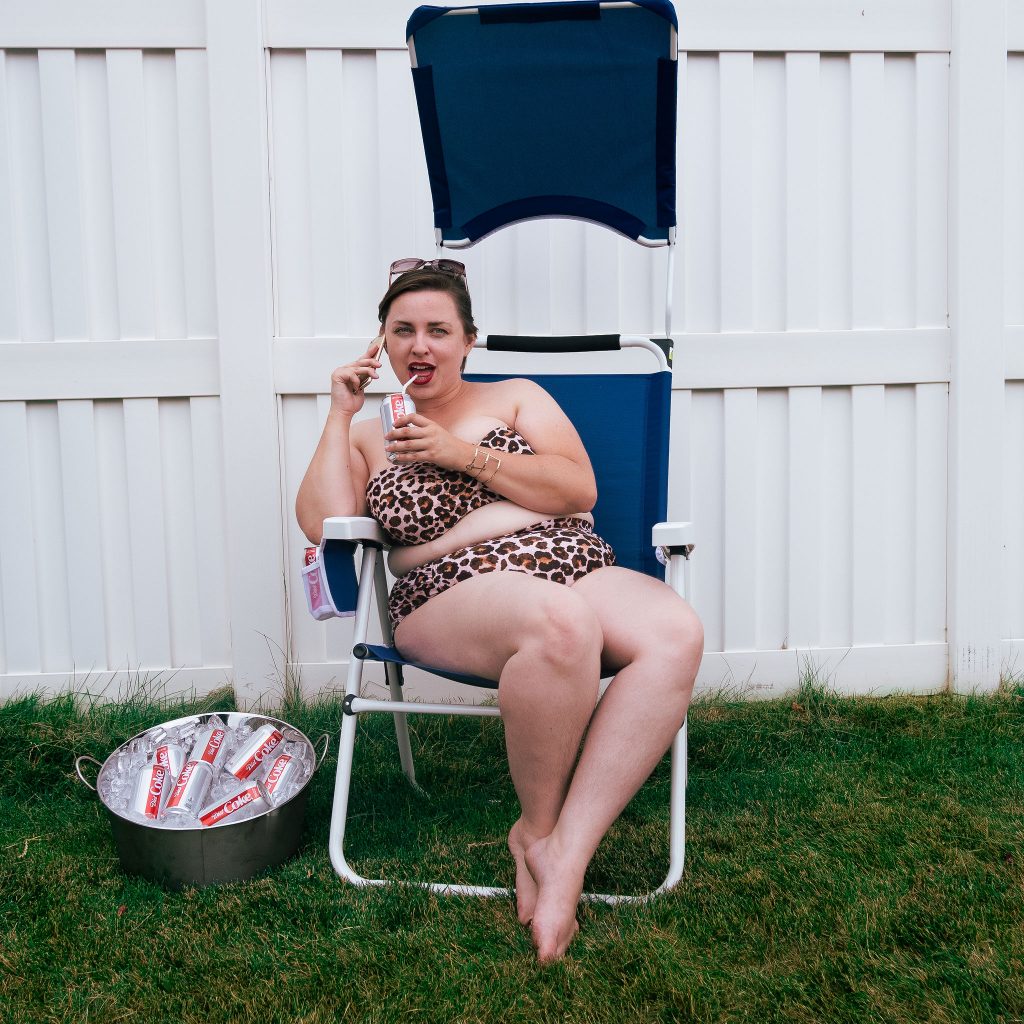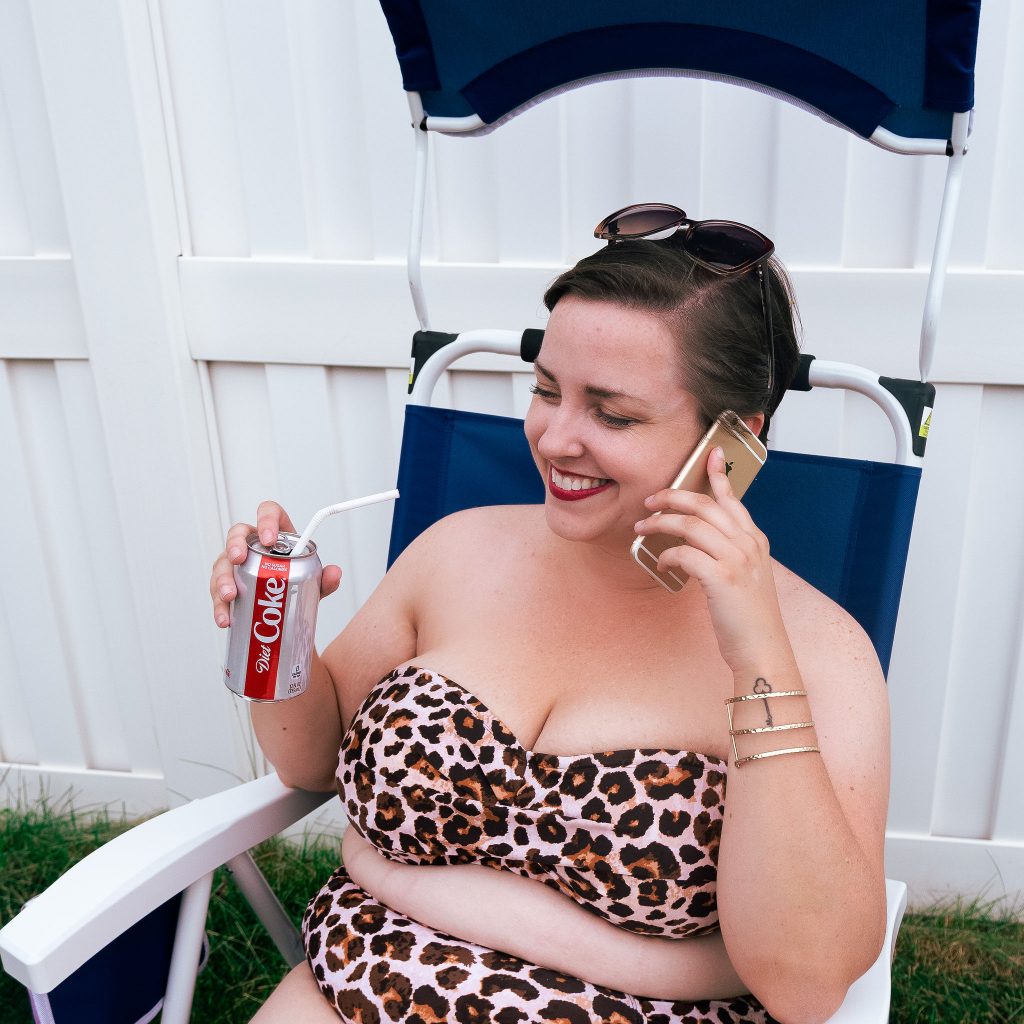 Pringles, Too!
I've been wanting to do a photoshoot with Pringles for a hot minute, and I had to take my chance!
Original flavor FTW!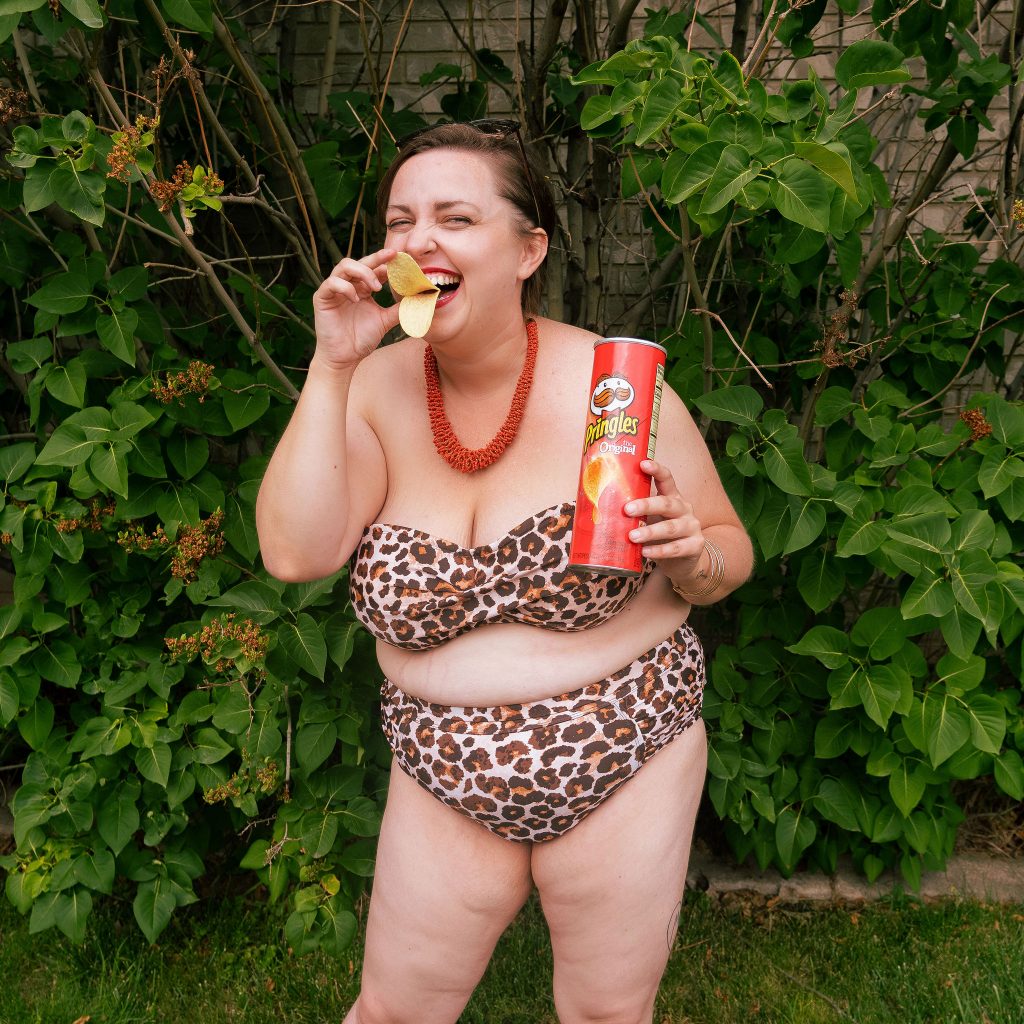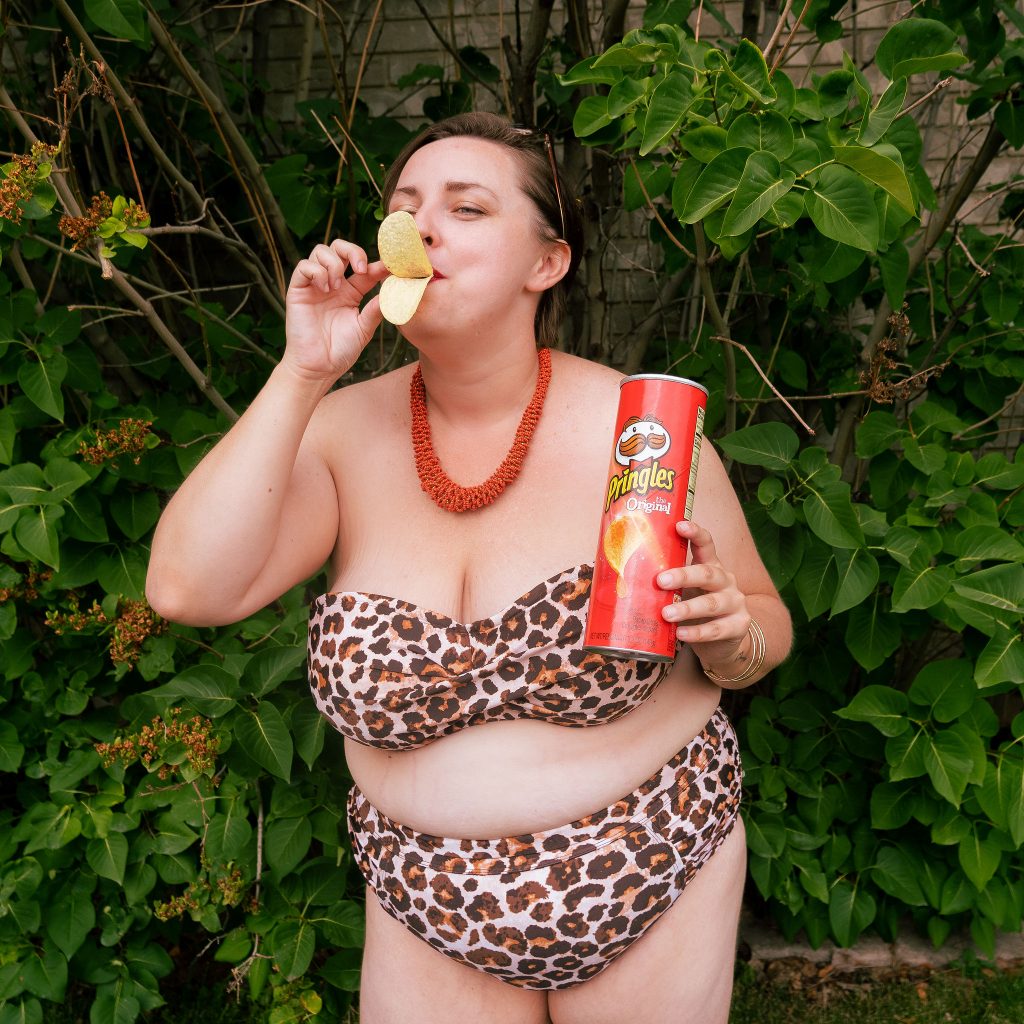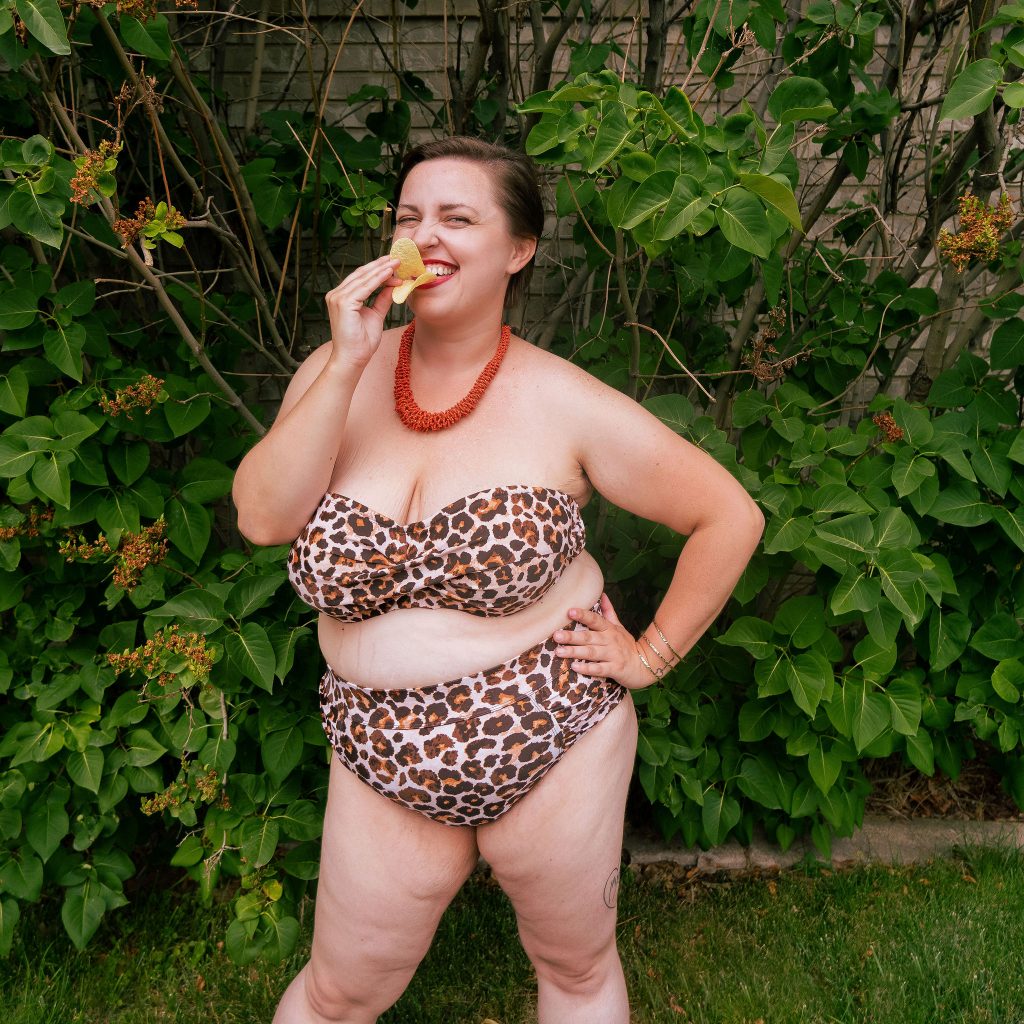 Fashion Shots
Aaaand finally some fashion photos, featuring accessories from Target!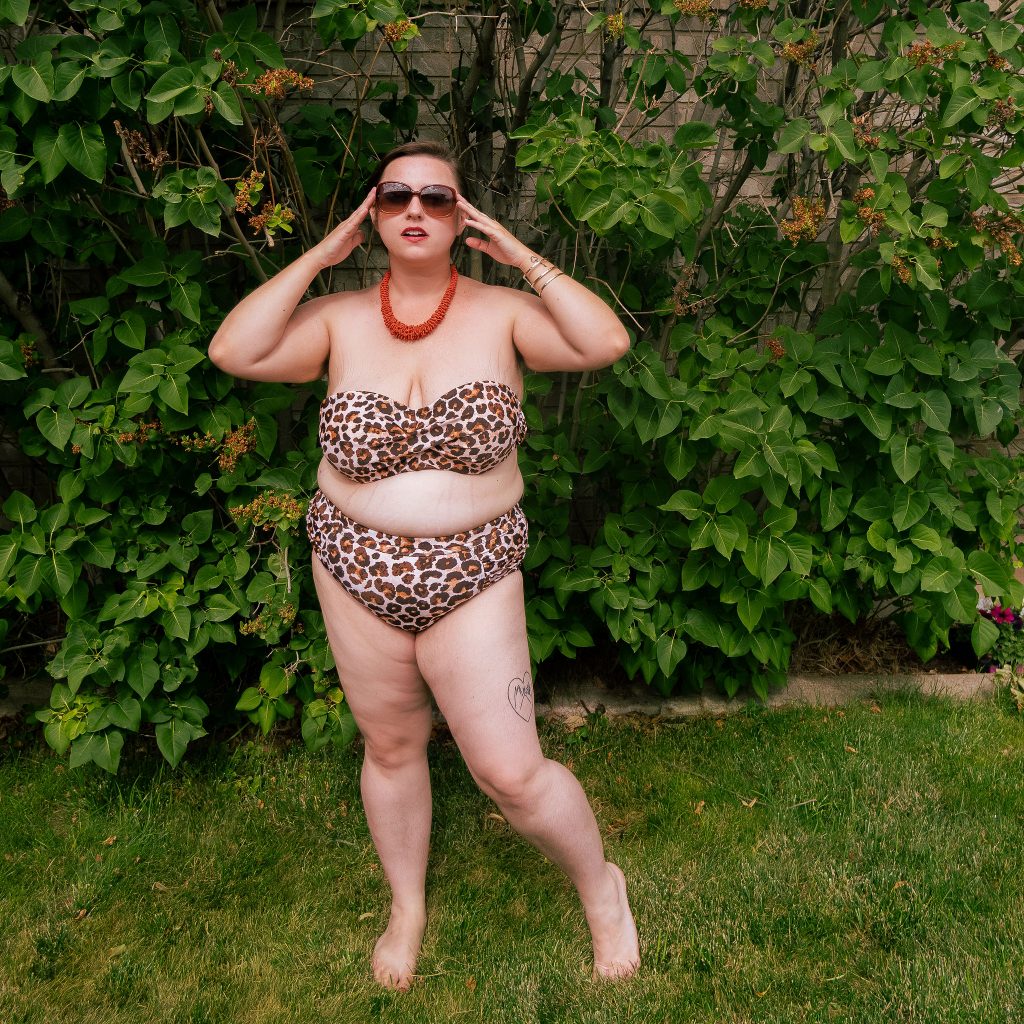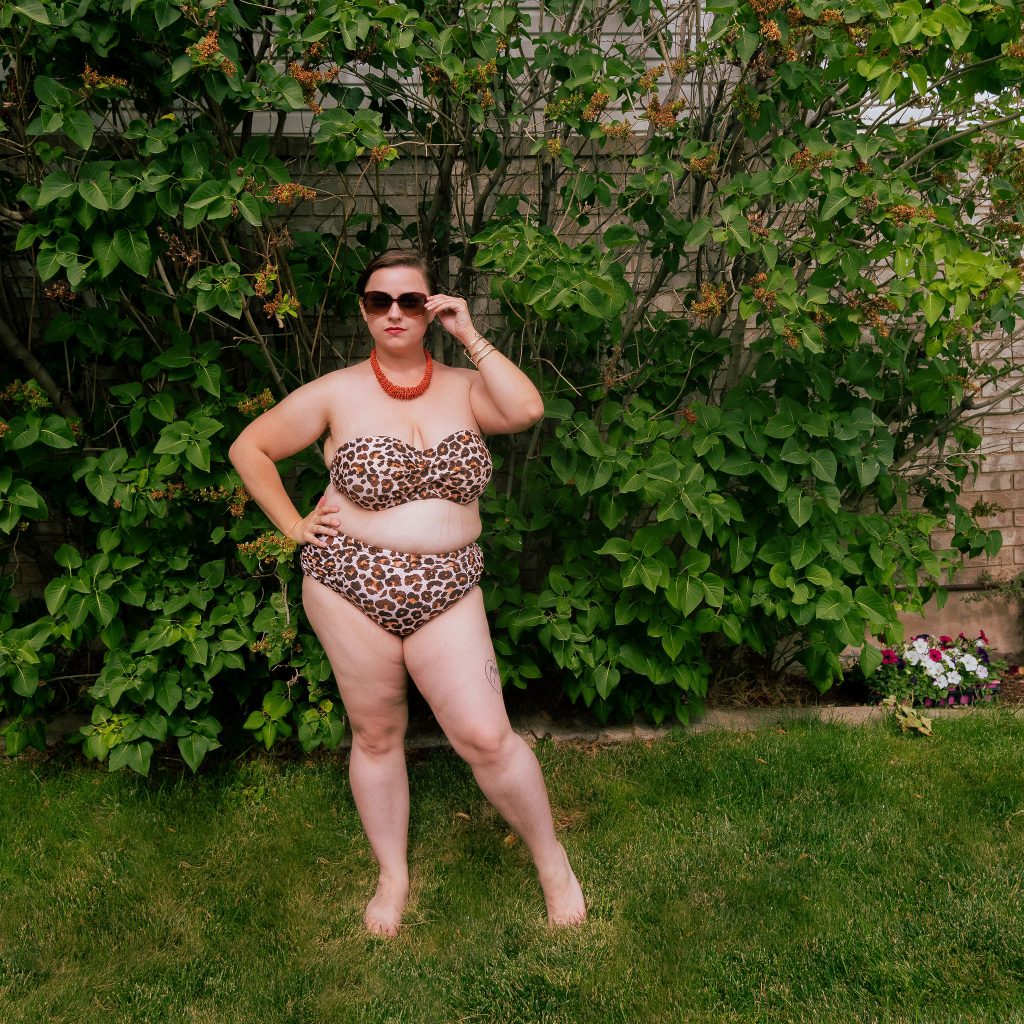 Let's Hang Out!
Want more plus size + content? Be sure to subscribe to The Huntswoman Newsletter.
[FTC Notice: This post contains affiliate links, meaning I earn a small commission if you purchase a product through my link. Affiliates help me write more great content, and I only endorse products I truly love.]