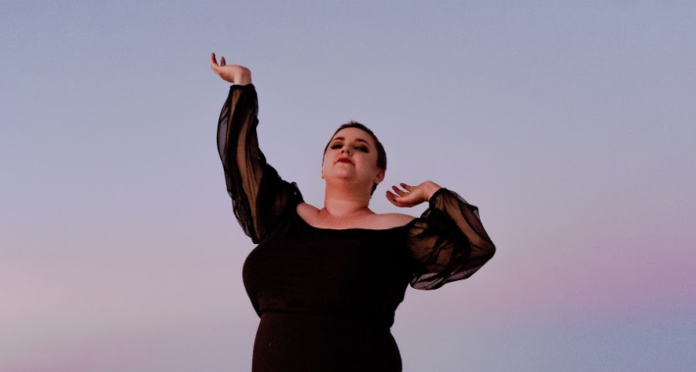 Hey there! This post contains affiliate links.  Using my links means I earn a commission, which helps me create more rad content.  More on affiliates here.
A few years ago, I did a plus size editorial at the Bonneville Salt Flats.
Back by popular demand is editorial 2.0 from the Bonneville Salt Flats. There's just something otherworldly and witchy about this place, ya know?
[Heads up! This post uses affiliate links, and you help me earn $$ when you use my links. More on affiliate links here!]
Plus Size with "Straight Size Models"
I wore 3 looks for this shoot, and it was ALSO my first group photoshoot where the majority of the models were not plus size. I want to be real with y'all – I had to consciously hype myself up and "own the shots."
I definitely had the thought, "Oh god, I'm the only REALLY plus person in these photos – am I embarrassing myself?" All the other models were very kind, and it was me in my head.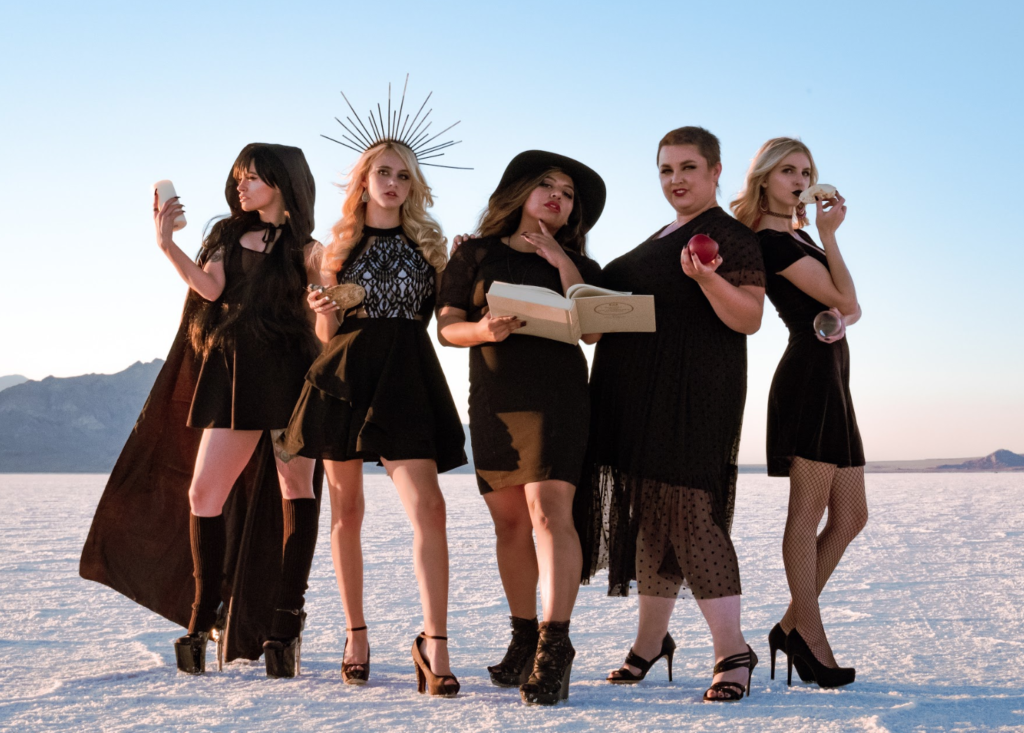 Eventually, I had to just tell myself, "You are HERE on location. You owe it to yourself to step up."
So I did. <3
Look #1 from Torrid
This dress is a little more sweet – more "witch next door" if you will. I pulled it from my local Torrid, and I loved the "flutter sleeves."
This dress is no longer available (sigh), but Torrid does have a plethora of other black plus size maxi dresses, that can be used for your witchy Halloween costume – and also las the whole year. <3
Look #2 from Various Brands
This next look uses pieces from various brands. The witchy graphic tee is from Torrid, hat is from Target and fishnets from Yandy. This pleather skirt was a gift from my BFF Kate, and the tag has been well-loved (so I can't tell the brand)!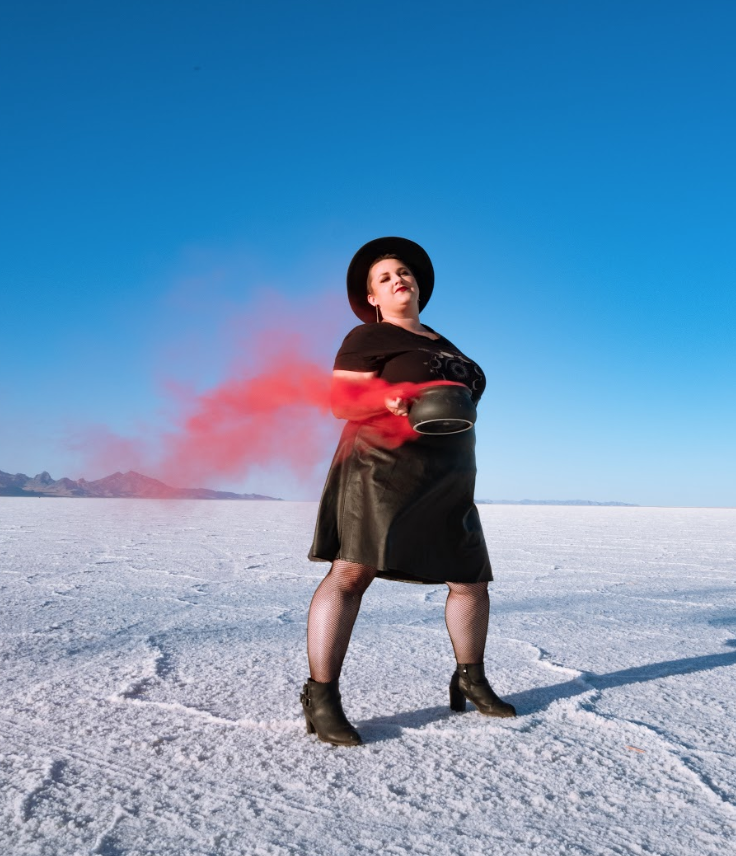 I really love this contrast of the red against the stark background and wearing all black.
Look #3 from RebDolls
I wanted to go witchy, but not full on Halloween – ya know? I saw this dress from RebDolls (ordered from Amazon for $48), and I knew the sleeves WERE IT.
This photoshoot brought up a lot of spiritual questions for me – I identify as a "witch," if you will. And I felt a real connection between my personal spiritual practice and creating imagery as a professional. I shared this post on my Instagram to explore that more:
A Note on Smoke Bombs
Photographers (Photos by Kuku and Visuals by Gie) added smoke bombs to this editorial. This was a first for me (we love creative growth), and they're quite fun to use.
The smoke bombs last around 2 minutes max, so you better be prepared. Snag the ones we used on Amazon for around $10 each.
More Editorials?
I'll be posting more editorial BTS goodness, so be sure to subscribe to my email list to keep in touch.
[FTC Notice: This post contains affiliate links, meaning I earn a small commission if you purchase a product through my link. Affiliates help me write more great content, and I only endorse products I truly love.]