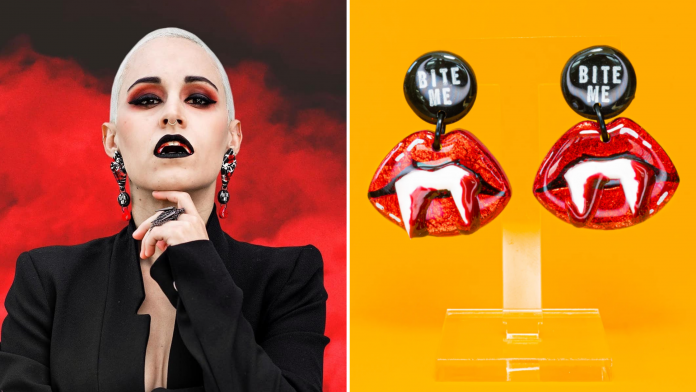 Hey there! This post contains affiliate links.  Using my links means I earn a commission, which helps me create more rad content.  More on affiliates here.
I first learned of Ninka Pop from a friend, and I became friends with the Ninka Pop founder, Sayra Lopez, seeing her bold and colorfully insane-yet-sane visuals she creates for her brand on Instagram.
Fast forward through 2020, and I've partnered with Ninka Pop for a giveaway on my Instagram – and, wanting you to learn more about this bold and modern brand, I've interviewed Sayra right dang here, for my blog!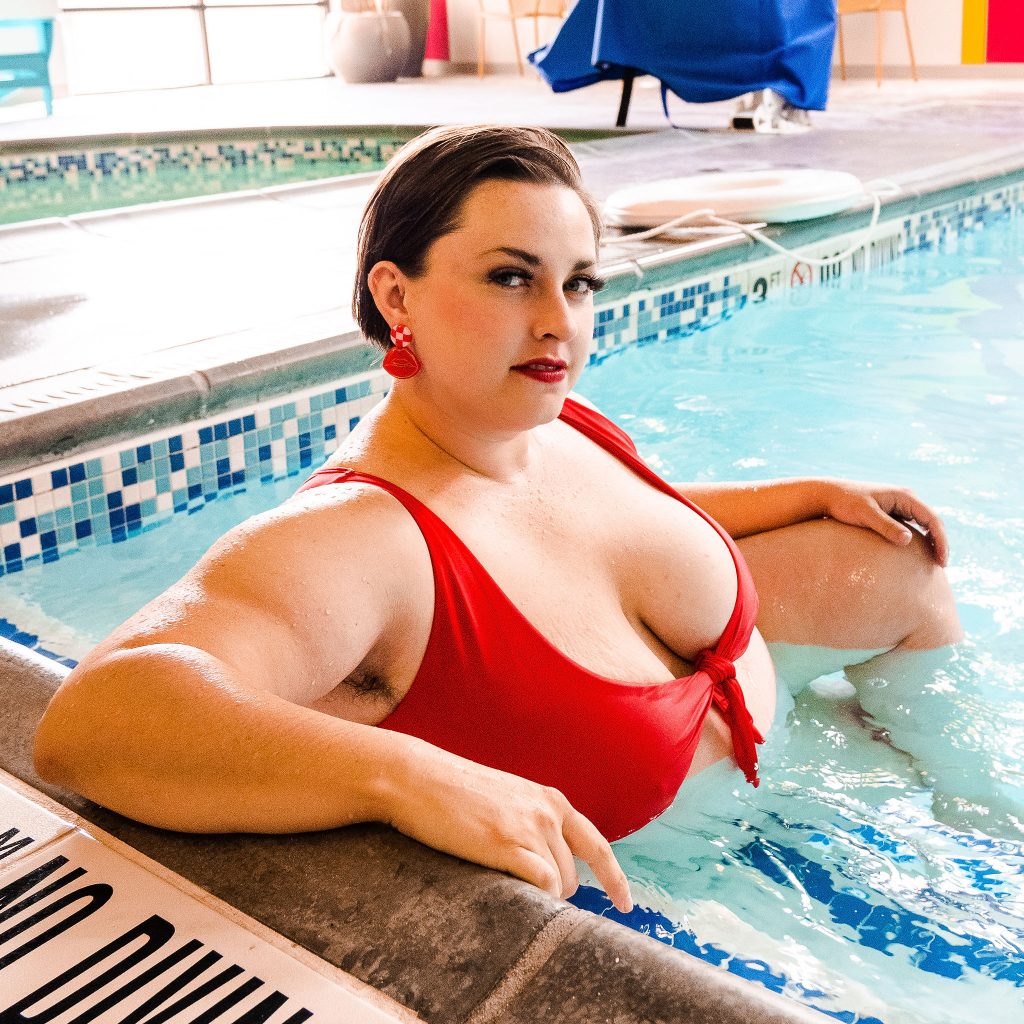 Enter the Ninka Pop X The Huntswoman Giveaway
Check out this post on Instagram for info on how to win 3 pairs of Ninka Pop earrings, valued at approximately $120 USD!
BH: Sayra, thank you so much for agreeing to be interviewed! Can you tell us how you came up with the super fun name, "Ninka Pop" for your jewelry brand?
SL: The name is inspired by my daughter's Russian nickname "Ninka." The word Pop stands for my love of color and the fact that I wanted my jewelry pieces to stand out (you know, to 'pop').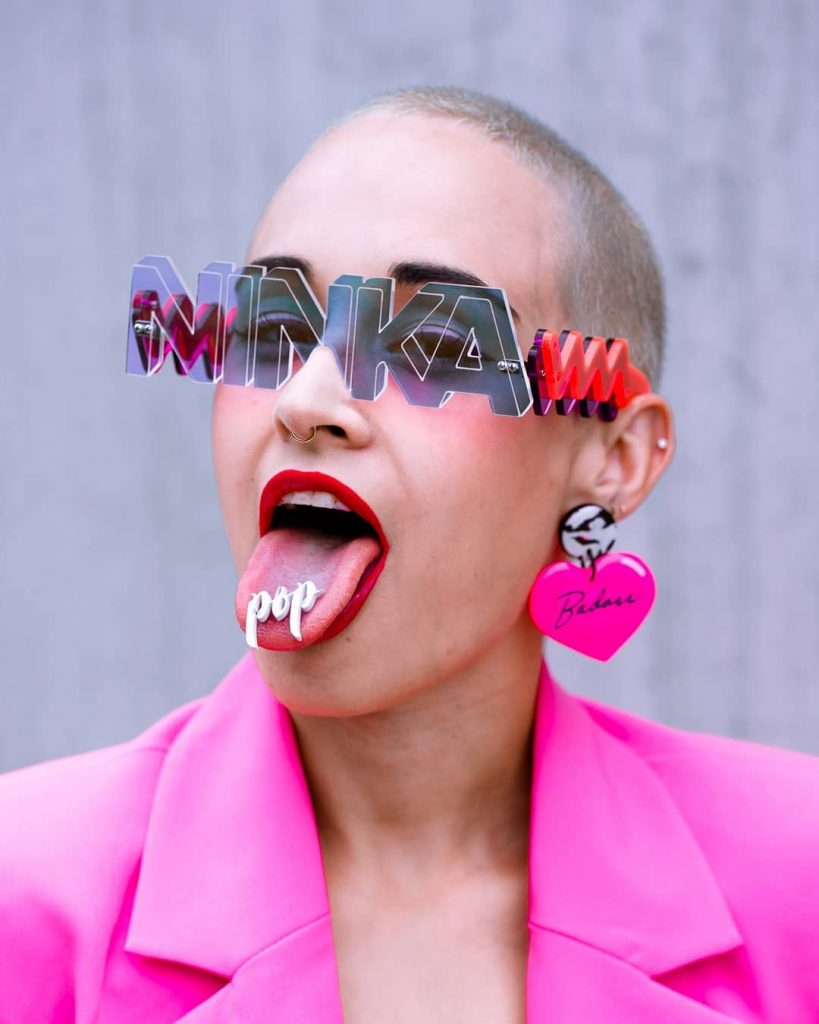 BH: I love that combo! your pieces definitely pop, and I love how you've included your daughter in the brand. When it comes to designing new pieces, what does your design process look like? Where do you get ideas?
SL: My inspiration comes from many places, from everyday life, to actual design trends like Russian Avant Garde, Memphis Design, or the newer Vaporwave aesthetic. I love bright colors, bold & graphic shapes, and pattern clashes.
My design process usually starts with me coming up with an idea (either based on some visual inspiration, or just on my own) that I then sketch either on the computer or by hand, before starting to implement in clay. Then when it comes to assembling the pairs, I play around with different component colors and styles to see which ones fit each pair the best.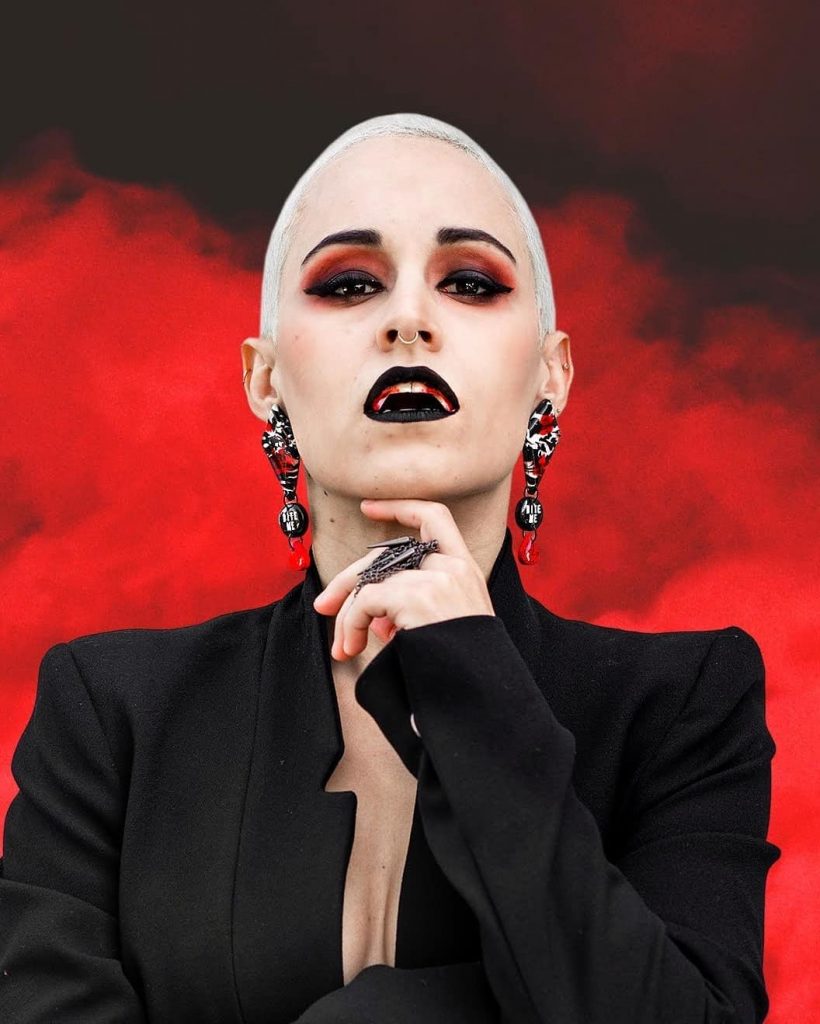 << Want more posts like this? Join my email list here, and my fashion email list here! >>
BH: HERE for the Vaporwave aesthetic. How did Ninka Pop get started? Did you start making your own earrings and then develop a business? I imagine starting a jewelry brand has a lot of diverse challenges!
SL: While I was on maternity leave, I realized that I was missing a creative outlet in my life. I started thinking about what I could do. I first thought about doing children's clothes, but in the process I found polymer clay makers on Instagram, and knew I had to try it out.
I started making earrings and learning about the process, but I knew from the beginning that I wanted to make this a business rather than a hobby. I believed I could bring a fresh perspective to the community and create fun and unique earrings in my own style.
BH: I love your mix of pieces. Ninka Pop has jewelry pieces that are a celebrity stylist's dream, with bold and eye catching shapes – and other pieces that have a more subdued palette and design. What inspires your collections?
SL: It really varies, but how it works is that I come up with an initial idea for a few of what I like to call "statement pieces" for that collection, and from then on it's a lot of experimentation and going with the flow to see what other pairs I will make.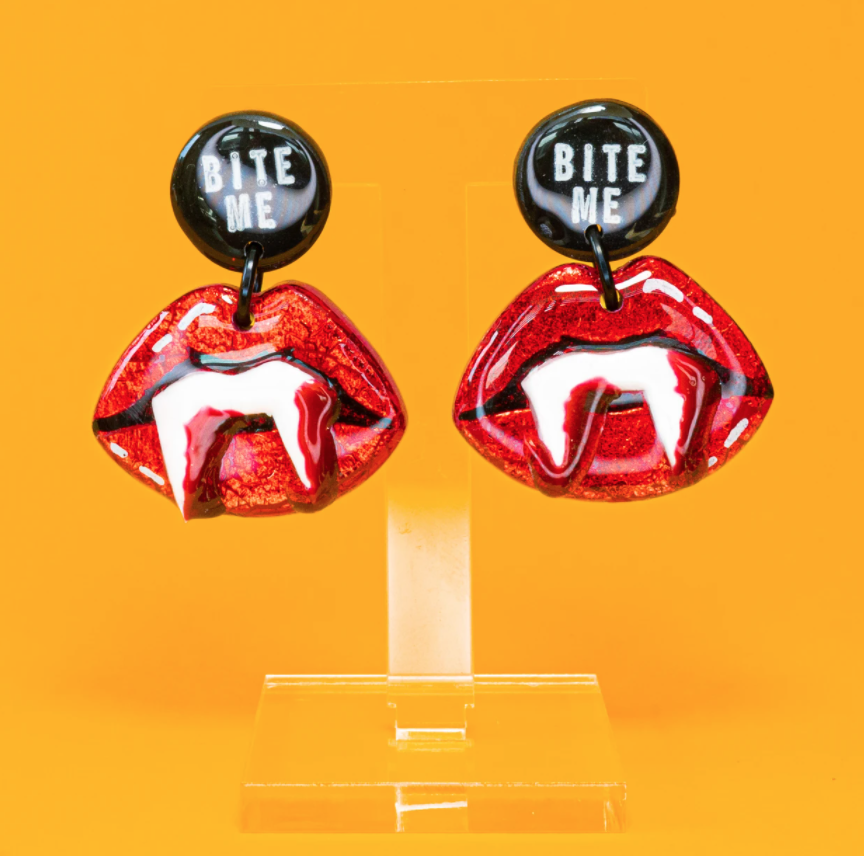 BH: I love this process! What kind of people wear your earrings? Put another way, who do you design your jewelry pieces for?
SL: The Ninka Pop fam is made up of individuals who like being bold and unapologetically themselves. I want my pieces to be for everyone, so my customers range from women, men, non-binary folks, you name it. It really is for anyone who wants to make a statement and loves a bright, bold earring.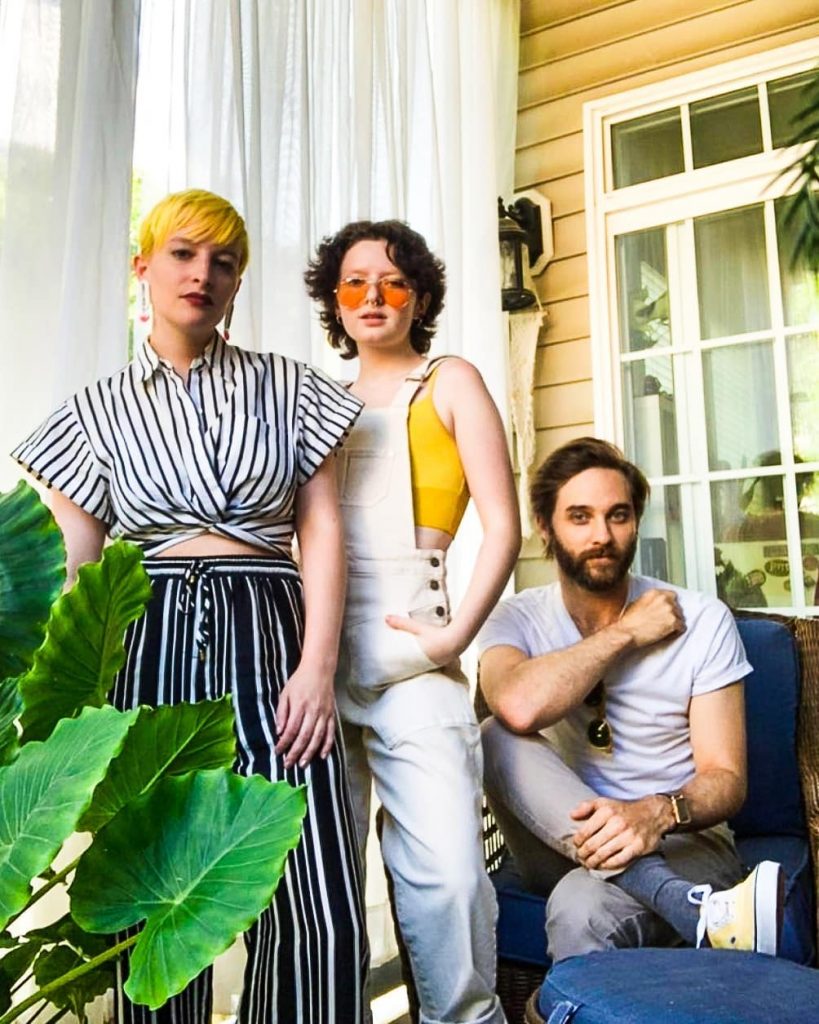 BH: Here for this inclusivity!! Speaking of muses, how do you plan your fire photoshoots?
SL: I try to take photoshoots before every big release, so I get inspired by one of the collections that will be launched. I really try to use things that I already own so I am not purchasing items just for photos. When it comes to makeup, I just get creative that day and go with the flow.
My husband gifted me a really good camera for my birthday and he is the one who takes most of the photos for the big shoots. He didn't know how to take fashion photos before, but he has gotten really good after doing a few. As far as editing, I do that myself afterwards and make sure the pics are bright, colorful, and fit my aesthetic.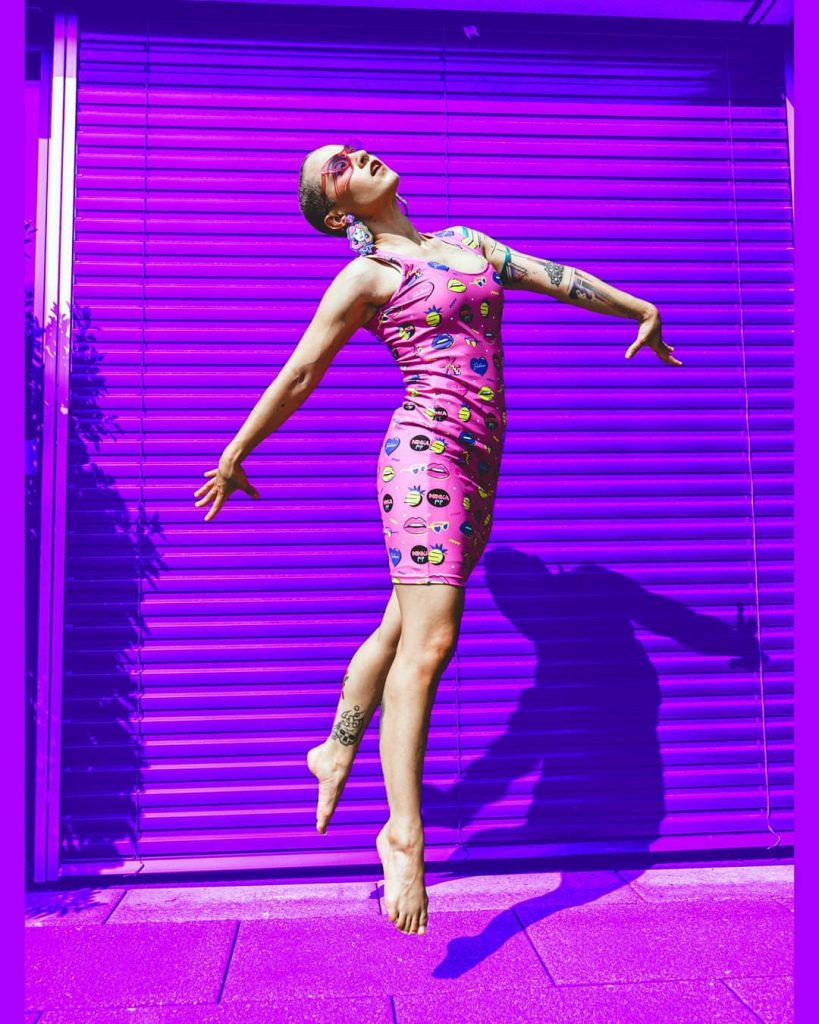 BH: I love that! There's a certain amount of serendipity for a lot of product shoots, for sure! How do you recommend styling these bold statement earrings and jewelry pieces?
SL: Well, you can style them however you'd like of course 🙂 But personally, I would say If it's a larger colorful piece try to pair it with a solid color top (rather than something with a pattern), so the earrings are the focal point of your outfit.
BH: What's your favorite piece to wear right now?
SL: The lips are always a fun go-to since they are easy to wear and match a lot of my outfits. I also love wearing these large black hoops I made recently that have a mismatched set of a circle and a small lip that are iridescent and change colors with the light.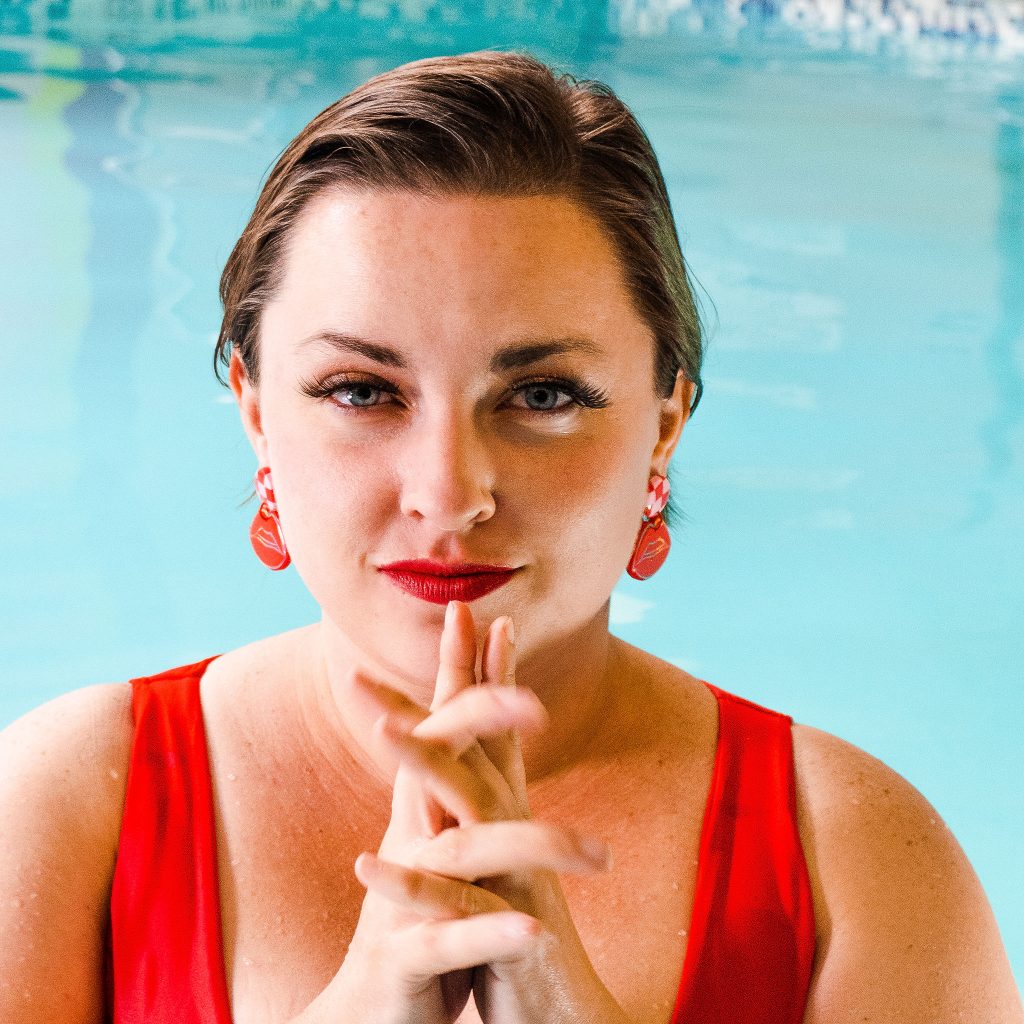 BH: I love the lip earrings! It's such a fun and eye-catching shape. Okay, let's talk business! What is it like to have the business based in Zurich?
SL: I won't lie, it has been a bit difficult because most of my customers are international, and I have to order most of my supplies internationally as well, which adds to my expenses. I have not found my customer base here yet, as I am not sure my style fits the local aesthetic, but I am hopeful that once markets start happening again, I can do a few and show people my jewelry. I also unfortunately don't speak German, which has made it harder to get my product in stores and really be able to connect with other makers.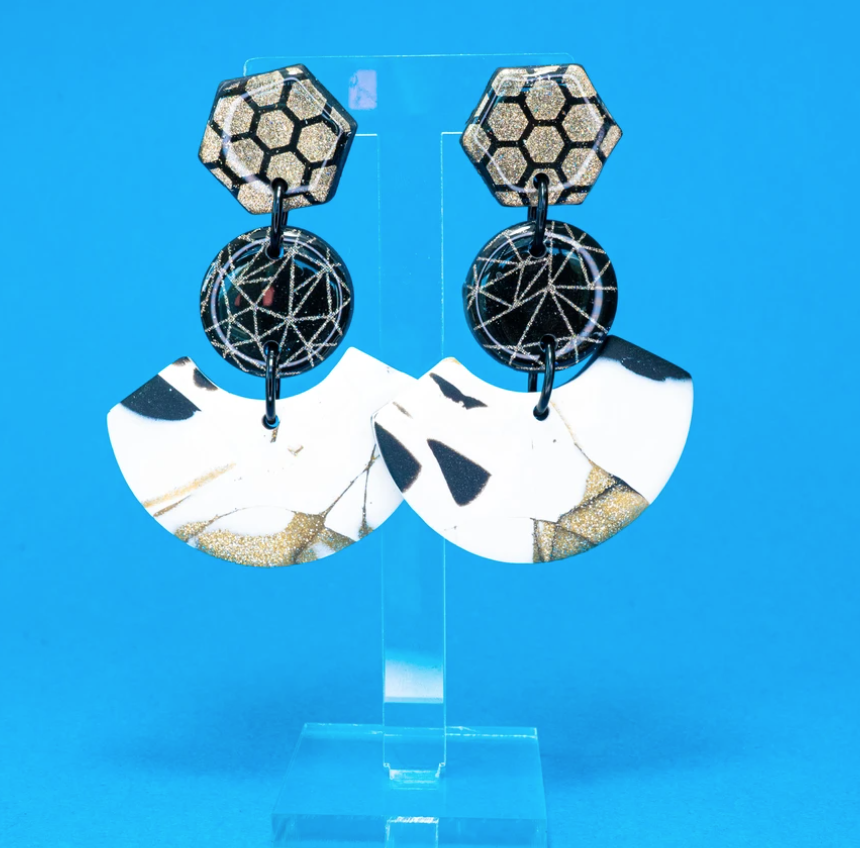 BH: Oof, those are some challenges! I know from my Instagram post some new fans have found you, and I hope more find you for the holiday season! Where do you want NinkaPop to be in a year? Are you looking for retail boutique partners?
SL: I really would like to focus on growing the brand online, but I am open for retail boutique partners. I am currently selling at a store in Geneva, and so far the earrings are doing well. I would also like to do some more collaborations with other fashion designers.
As far as products, I am hoping I can finally release the purses I have been (secretly) working on, I should have samples soon, so if it all goes well, I think this is an achievable goal next year.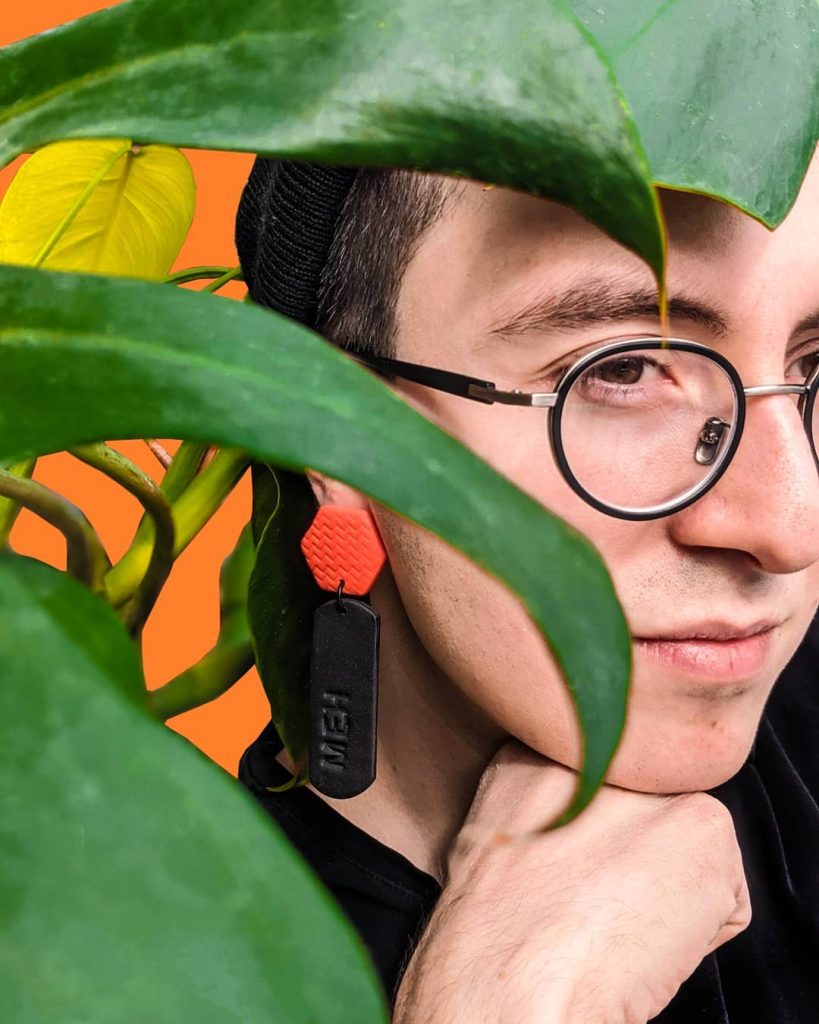 BH: HERE for these purses! What are the top 3 business lessons you've learned since starting your business?
SL: Start gathering ideas in advance, or keeping a list of things I'd like to try in the future, so when the time comes for creating something new, it is not completely from scratch.
Keep track of your business finances. I did not do this well in the beginning and it will be a pain to gather everything when it's time to file taxes.
Find a way to manage your time adequately so you don't burn out, or find yourself constantly working. It is easy for this to happen when you are a one person business.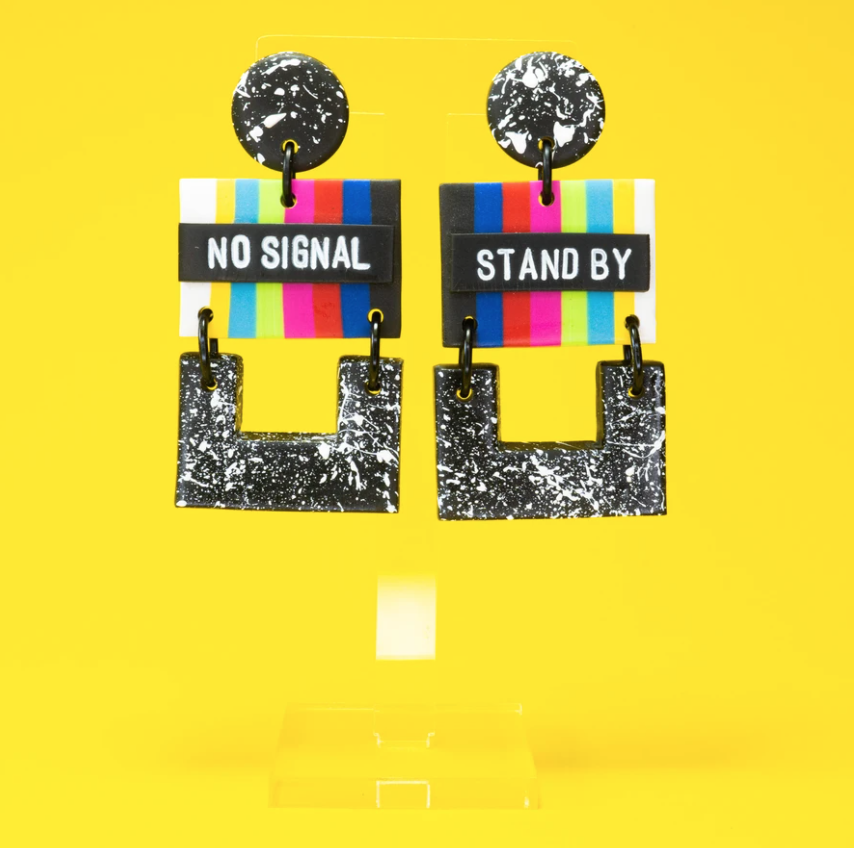 BH: I hear you on the finance management front! That has been a major area of growth for me in 2020 for sure. Do you offer custom orders?
SL: I do, but it depends on the timeframe and quantity, and if I am able to fit it into my schedule. If someone is interested they can always send me a message on Instagram or via email.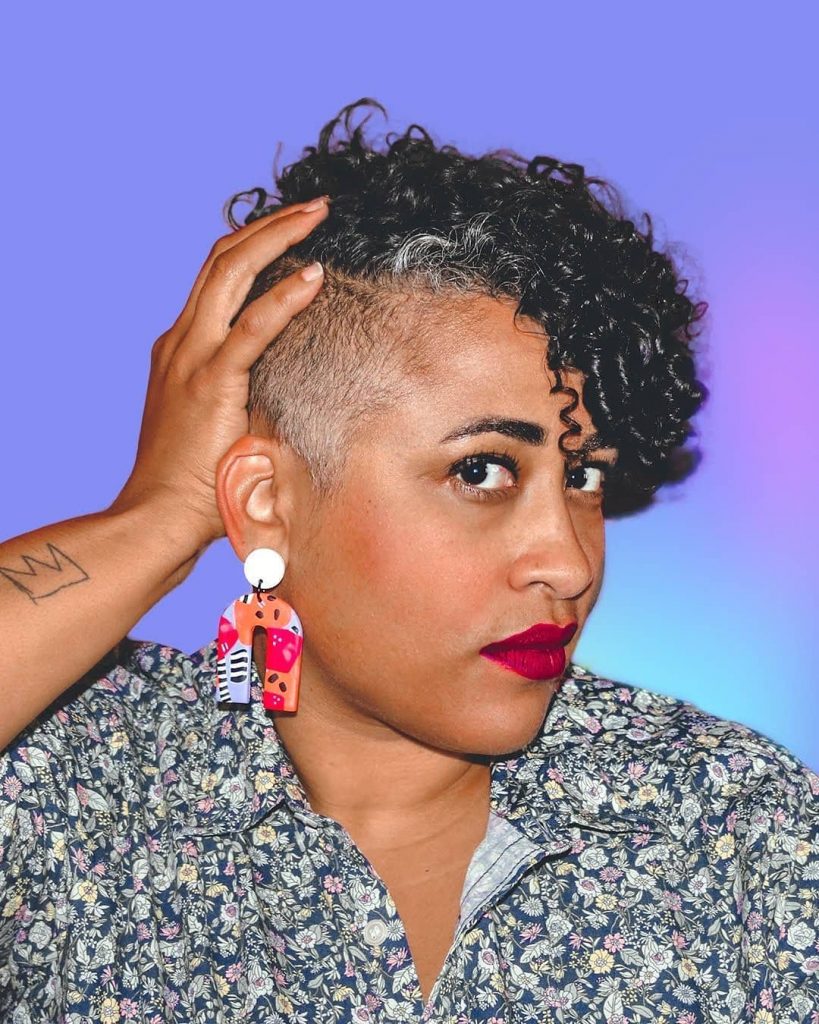 BH: Thank you so much for sharing a bit about the Ninka Pop brand and your goals, Sayra! Where can folks link up with you?
SL: Be sure to join the Ninka Pop Instagram for more editorial photos, and join the email list to be the first to learn about new drops and collabs!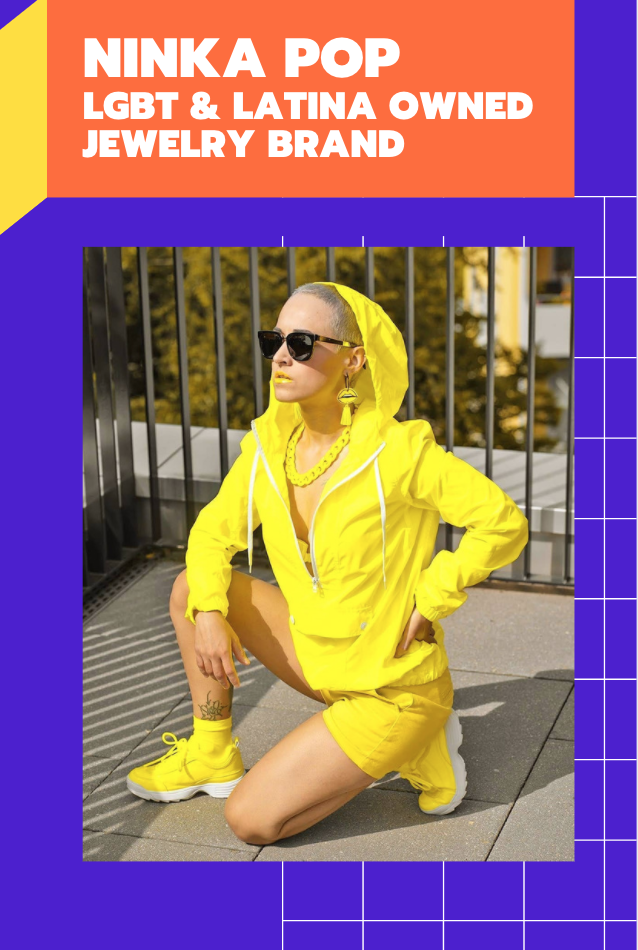 What to Read Next —>
Join VIP – More Fashion Reviews, Tips & Takes
If you want to stay up-to-date on fashion blog posts, I recommend joining me on your favorite social media platform (Instagram, TikTok & Twitter). i'd love to connect with you on your favorite platform!!!
More of an email kind of person? Subscribe to my fashion-focused email list here, and/or my business focused email list here!