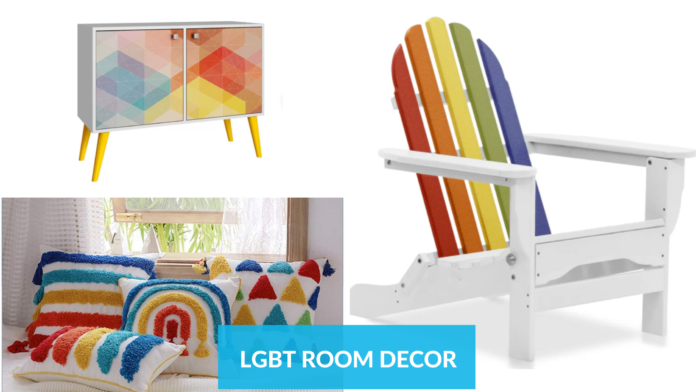 Hey there! This post contains affiliate links.  Using my links means I earn a commission, which helps me create more rad content.  More on affiliates here.
I'm currently working on furnishing my new apartment, and I want to find LGBT room decor and pride home decor items to make the space a little more fun and snazzy. We love a gay HGTV moment, am I right?
That said, finding home and LGBT room decor items that don't scream "LGBT PRIDE MONTH DECOR FOR A NIGHT CLUB" can be hard. I love Zurchers, but I don't want to live in their pride aisle, ya know?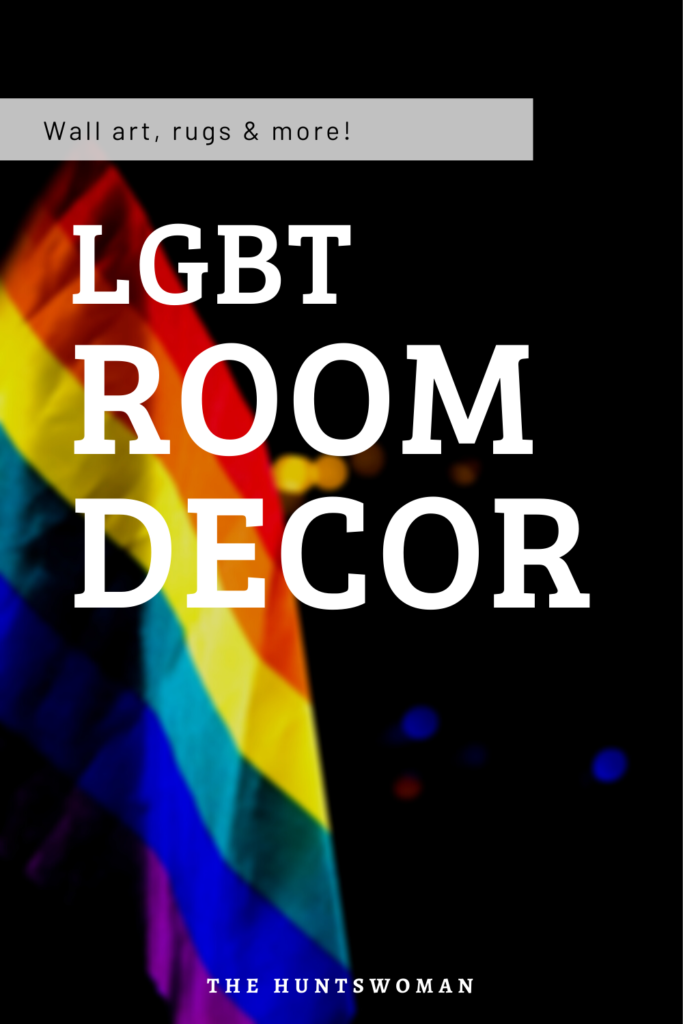 LGBT Room Decor items
Below I've shared a bunch of stylish and fun LGBT room decor items, for my fellow LGBTQ+ folks who want fun rainbows – but still feel like an adult who has a 401K! (That said, I fully support going full kitsch!)
#1 LGBT Decor Item: Rainbow Bathmat ($26.99/each)
I think these rainbow bathmats are the PERFECT item for LGBT home decor. Bathmats and shower curtains are a great place to be a bit more playful with your home decor!
Shop the rainbow bathmat HERE!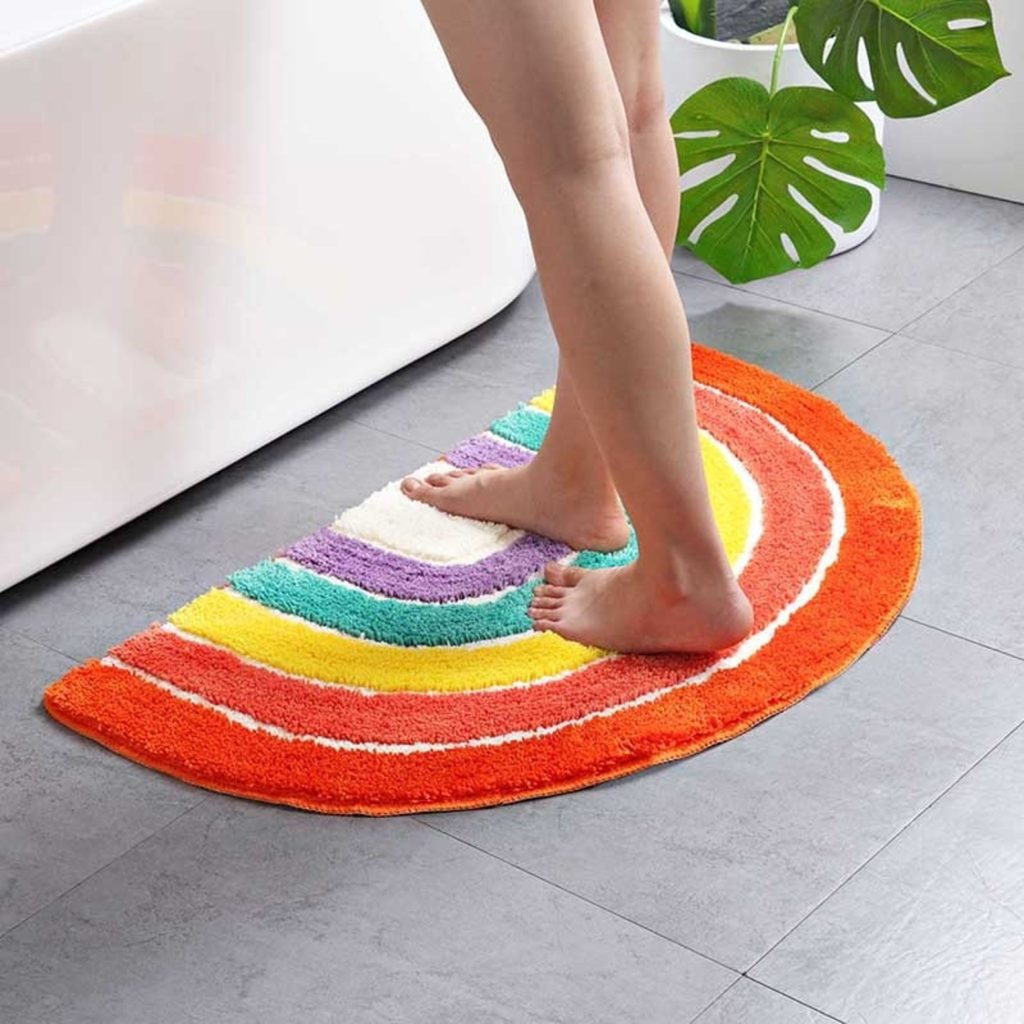 #2 LGBT Home Decor: Coffee Table Books
We love a spread of coffee table books (I may or may not have a whole table with fashion coffee table books on it!). If you'd like to decorate your space with books that celebrate LGBT art and history, check out these 3 to start: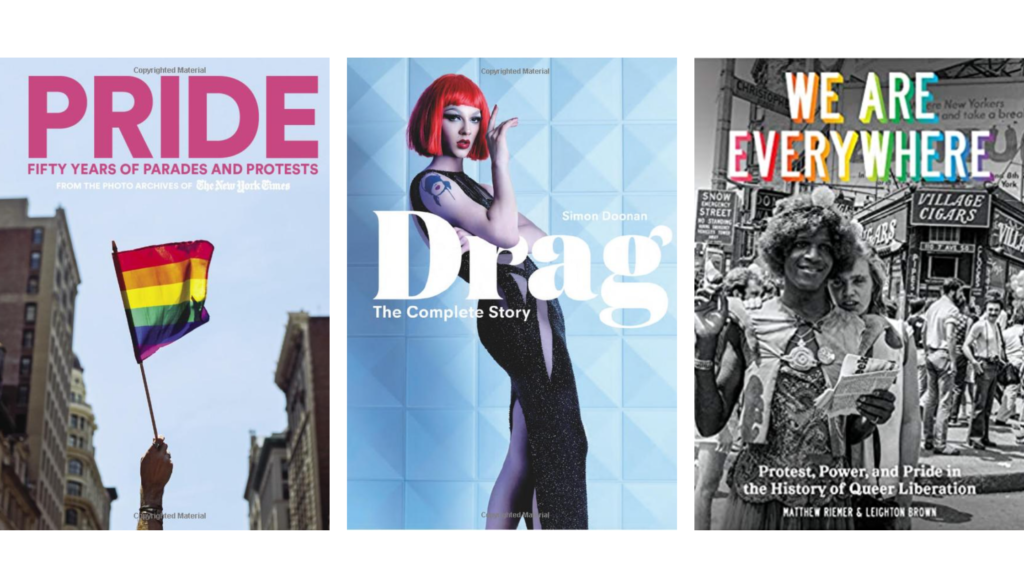 #3 LGBT Decor Item: Art Print ($23 +)
I love these minimalist art prints from Blue Boy Art Club! If you're into simple designs and LGBT love, be sure to check out LGBT wall print options from this shop.
Check out LGBT art prints here!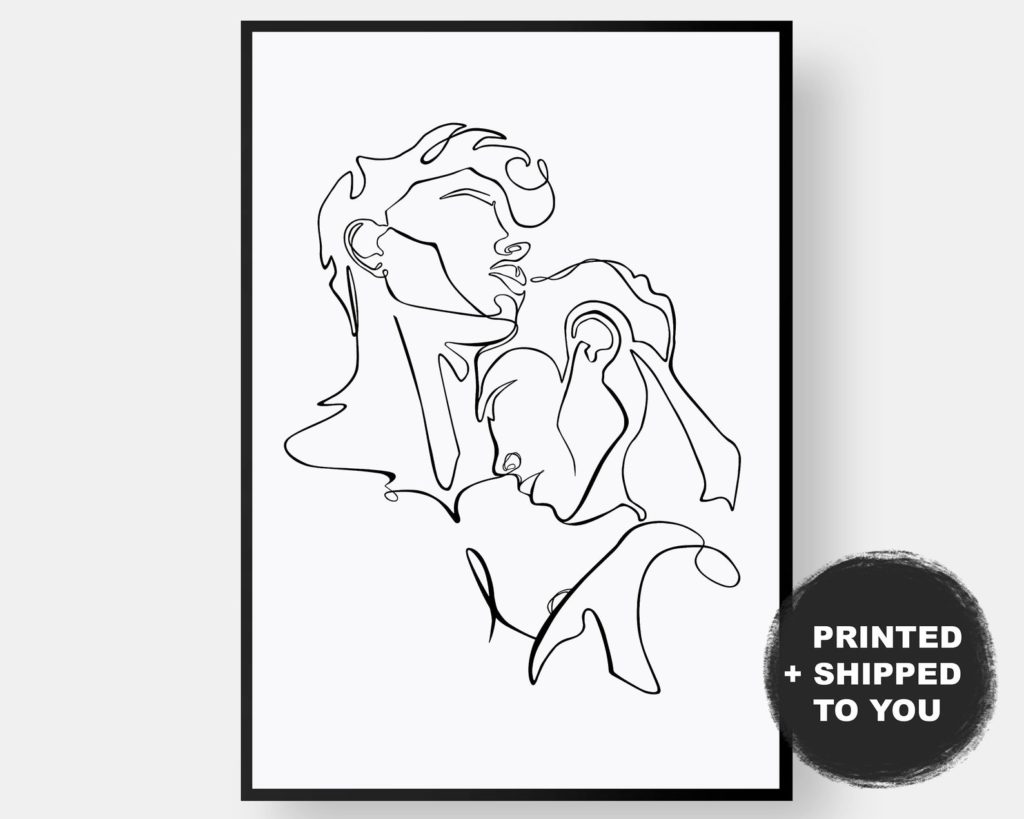 #4 LGBT Decor Item: Rainbow Rugs ($40/each)
How cute are these rainbow rugs? I love the idea of having one rug on my porch and one rug on the inside of my entryway. I also love that they're similar, but these LGBT rugs aren't *exact* matches. Perfect LGBT room decor for a welcoming entryway!!
Shop rainbow rugs on etsy here!
#5 LGBT Room Decor Item: Neon Sign ($106.24)
I am loving the neon sign trend, and I definitely have my eye on a few LGBT neon sign artists! This is a great option for folks who want LGBT room decor, and want to be a bit edgier! You can definitely get a rainbow neon sign, and you can also snag a "GIRLS GIRLS GIRLS" neon sign – if you're into that!
Neon signs are also customizable, should you want a neon sign that uses colors from the transgender flag, a quote, etc.
Snag this neon sign here!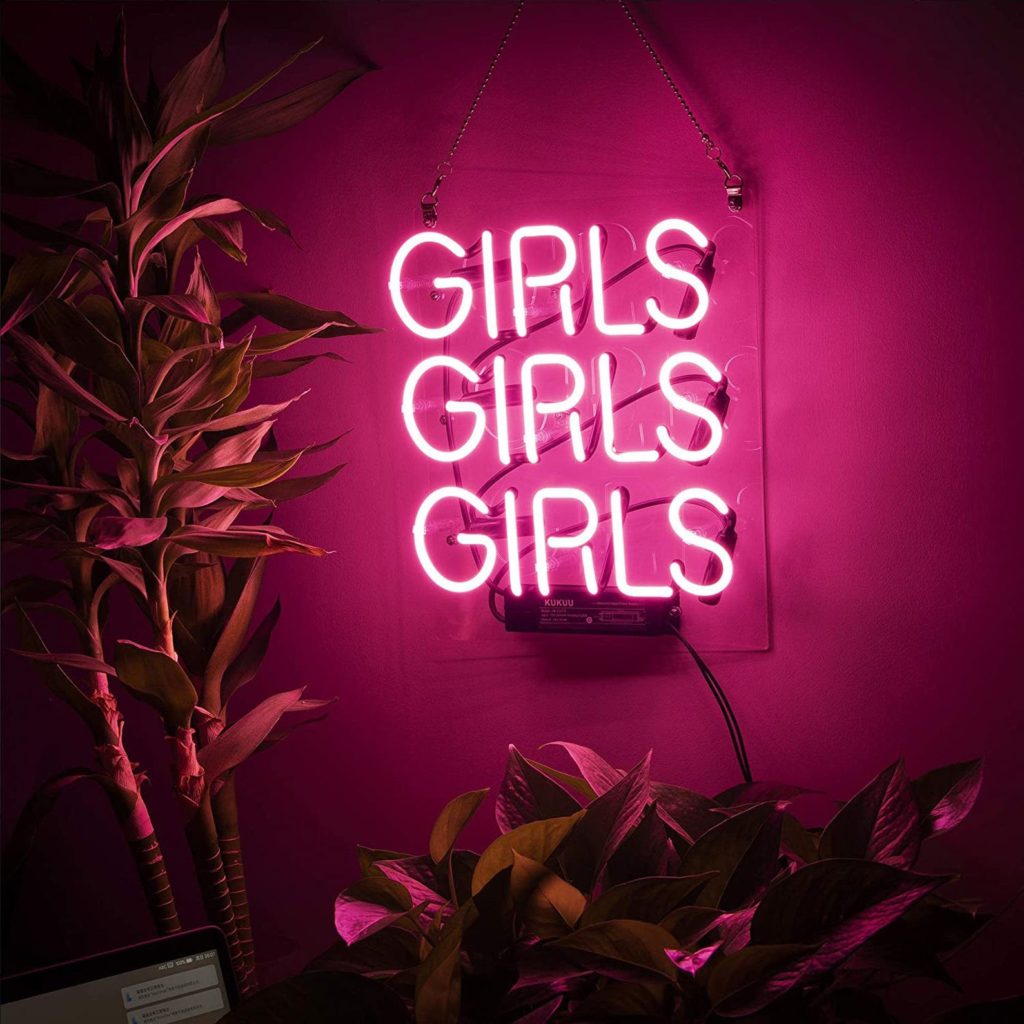 #6 LGBT Home Decor: Table Lamps from Jonathon Adler
We love a lamp! Lamps are a great way to make a statement in a space, without going full maximalist (that said, I support ou going FULL maximalist!). That unicorn lamp?! I NEED IT!!!!!
Jonathon Adler is a designer who is a member of the LGBT community, and his lamps are FIRE!
Shop here!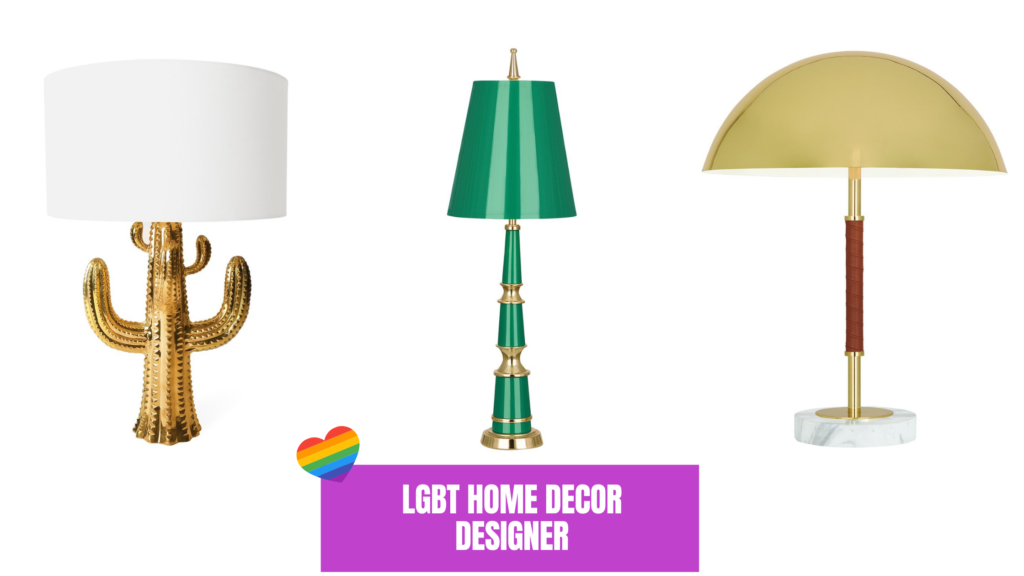 #7 LGBT Room Decor Item: Rainbow Throw Pillows ($34.99 + /each)
I love that there's the LGBT room decor option for a full on RAINBOW moment, as well as rainbow throw pillows that are a little more understated.
The rectangle style rainbow pillow measures 12″X19″, and the square pillows measure 18″X18″. If you like, you can buy just the cover for the throw pillow, or the pillow insert as well!
Shop these LGBT rainbow throw pillows HERE!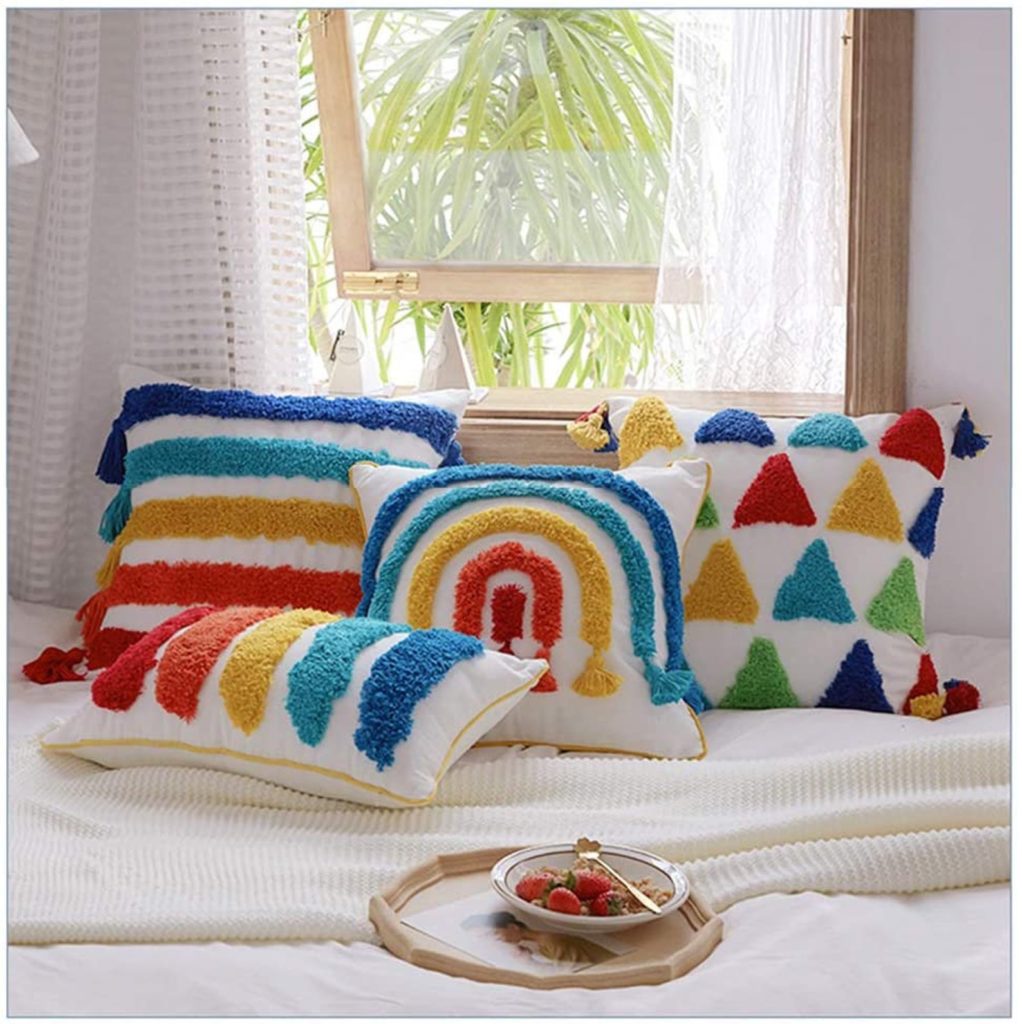 #8 LGBT Home Decor: Furniture from LGBT Owned Brand, Erdos and Ko ($1,000 +)
I think I found this brand when they were part of some sort of holiday shopping roundup, and I was. STOKED to learn about an LGBT couple that owns a furniture brand.
Why add rainbow accessories to a living room, when the FURNITURE can be gay?! That's what I say! 😉
Check out their furniture and home decor here.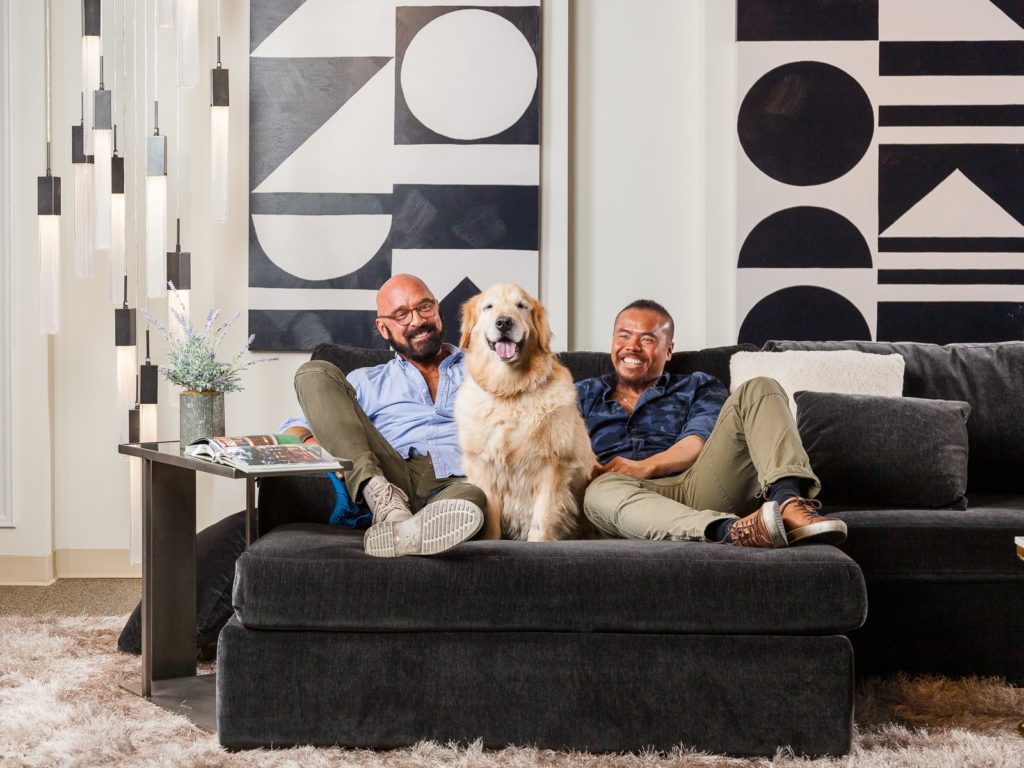 #9 LGBT Room Decor Item: Rainbow Antique Book Set ($74 +)
Okay, i'll admit it. One of my ultimate fantasies is to have a home library that rivals Bell's from Beauty and the Beast. Antique books as accessories?! I LOVE THAT.
This set of rainbow books is available here!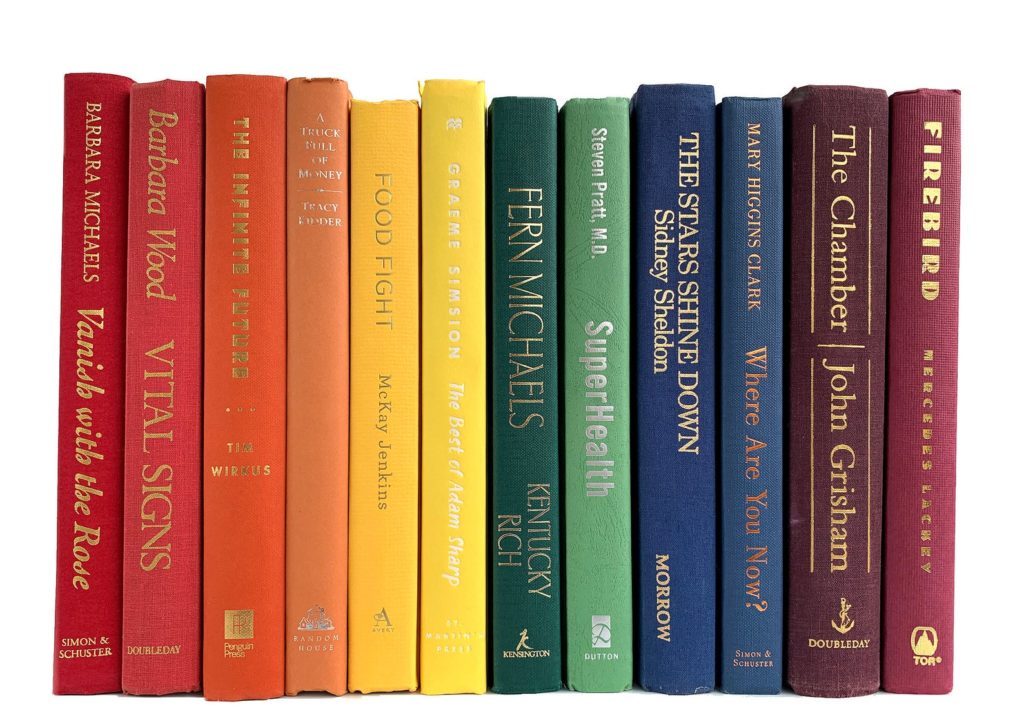 #10 LGBT Home Decor Item: Accent Cabinet ($160 +)
From the brand: "Blending minimalist modern design with a splash of vibrant color, this eye-catching accent cabinet is a lively addition to any ensemble. Crafted from melamine-laminated wood, the clean-lined frame comes in a curated variety of finishes to best suit your style, while four round, tapered legs offer a mid-century modern touch. Two visually stunning cabinet doors display a geometric print in a rainbow of colors, opening to reveal shelved storage for everything from books and board games to stemware and place settings."
Shop here!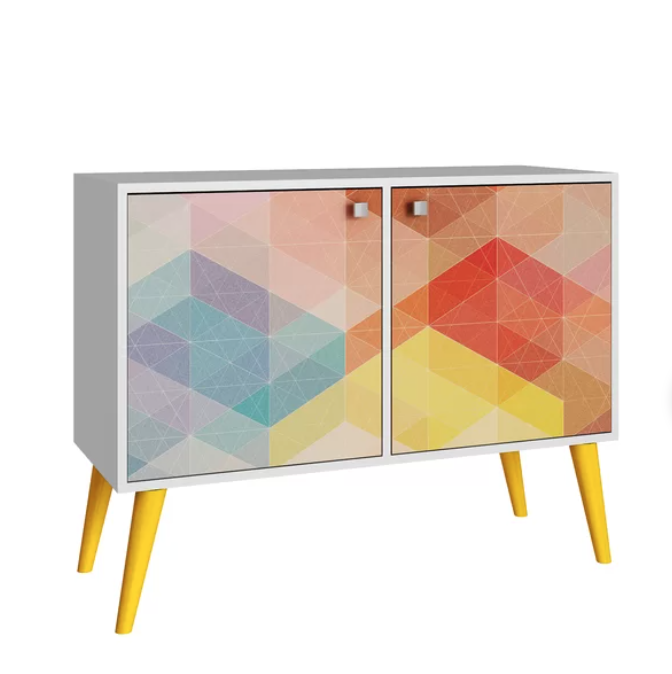 #11 LGBT Home Decor Item: Pet Bed ($30 +)
When researching this blog post, I found a lot of rainbow cat and dog beds. The thing is, most of them had a pillow or bed with a lot of WHITE. That's gonna get grungy and gross – fast!
I love these rainbow pet beds on etsy, because the pillow/cushion is a darker blue. Not only that, you can select a different color to match your interior design needs.
Shop here.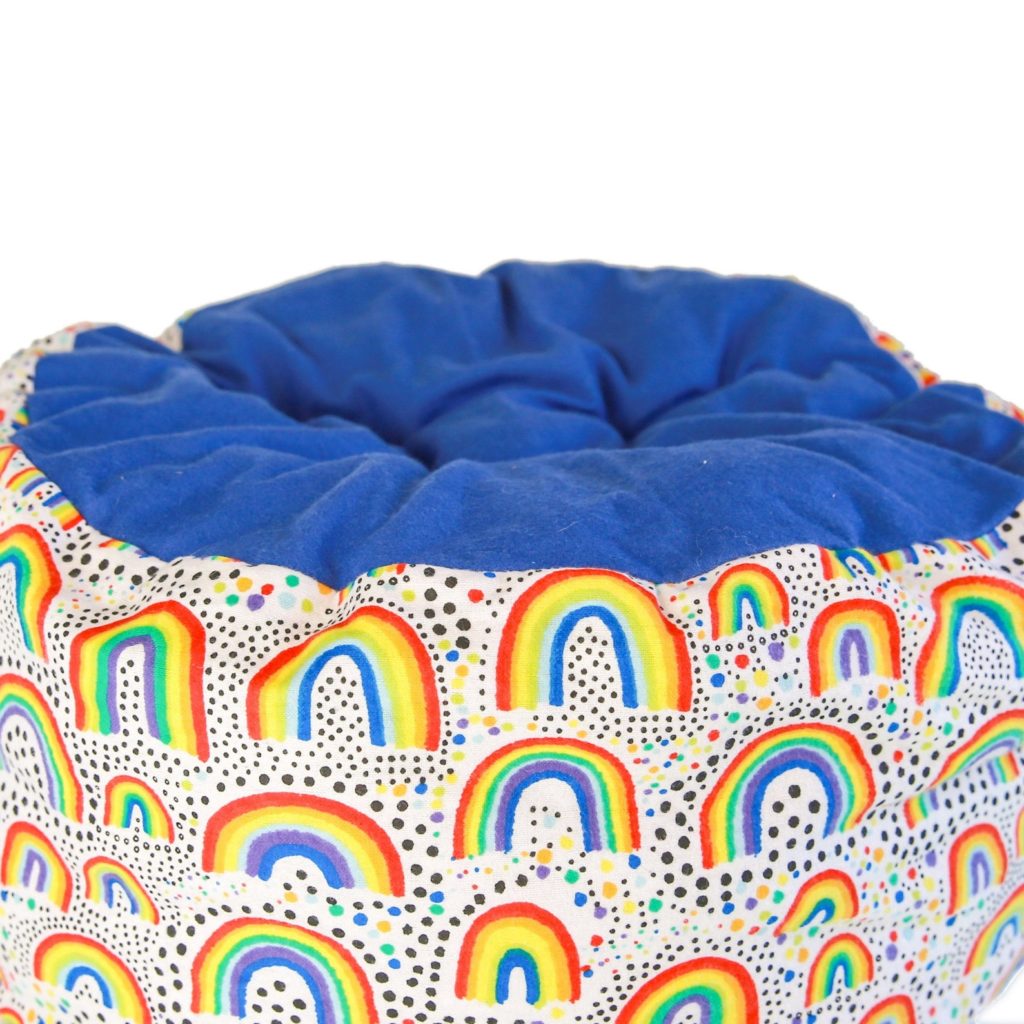 #12 LGBT Room Decor Item: Patio Chair ($259.99)
We love some patio furniture and hosting parties, am I right?! These rainbow deck chairs are FOLDABLE, so they don't take up too much space (more room for your kitchen garden on the back deck, am I right?).
Shop here.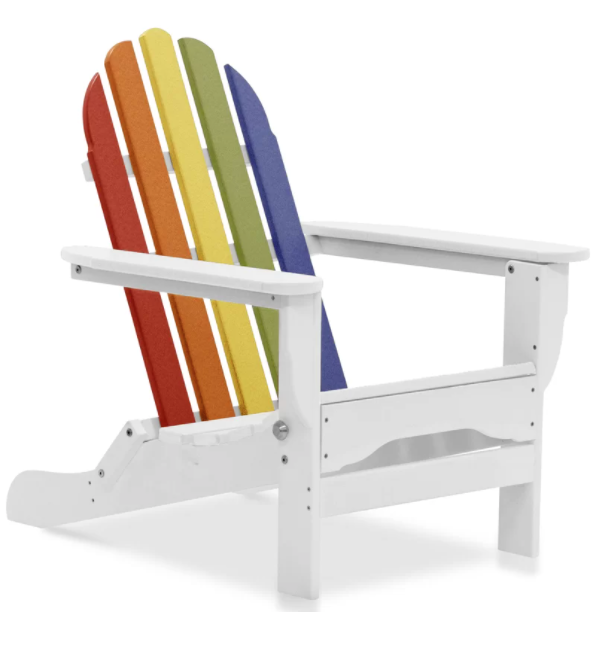 More LGBT Decor & Gift Guides
Want to do a bit more shopping with my cute gay help? Here's a few posts:
Hi, I'm Brianne
Thanks for visiting my blog today! I write about plus size fashion, travel and anything that I want (AKA lifestyle topics, lol).
If you love LGBT fashion, be sure to join me on Instagram! Into planning your dream home and helpful posts? Come hang on Pinterest!
Want to stay in-the-know about my best and most popular posts? Sign up for my email list, here!
Have a great day!