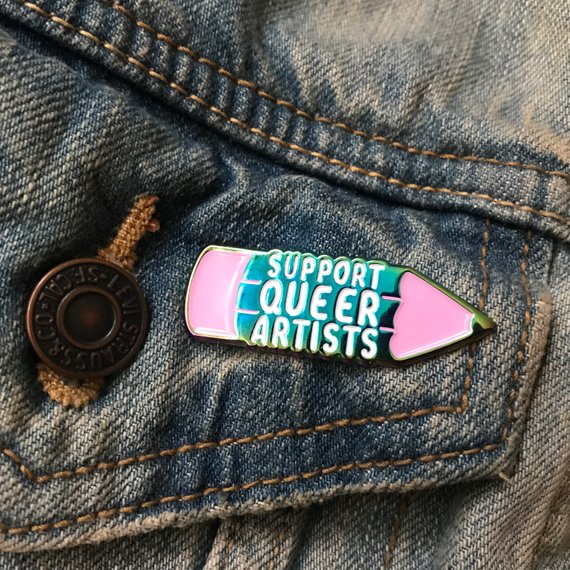 Hey there! This post contains affiliate links.  Using my links means I earn a commission, which helps me create more rad content.  More on affiliates here.
If you've found your way to this post, it's likely because you would like to make sure to support some LGBTIA or queer artists this holiday season.  By supporting the work of queer makers and creatives, we help build a more robust LGBTQIA community.
I've put together this list of queer artists who all have their work on etsy, ready to ship!  I'll likely do another post about queer artists who you can purchase holiday commissions from.
[Heads up! This post uses affiliate links, and you help me earn $$ when you use my links. More on affiliate links here!]
NOTICE:  Many of the pictures/shops in this listicle are NSFW.
Let's get started!
#1 LGBT Artist on Etsy: Felix d'Eon
I love looking through old advertisements from the early 20th century, so I was STOKED to find Felix d'Eon on Etsy.  Based in Mexico City, Felix d'Eon is a gay artist whose work explores themes of "queer sensibility, romance, eroticism, history, desire, and identity in a style distinctly reminiscent, and quite convincing of different eras."
His work also shows the diverse aspects of the queer community, including LGBTQIA subjects from diverse backgrounds, gender identities and relationship styles.
Felix d'Eon creates the sort of historical images the could be commonly seen in another reality.  From Felix's description:
His work allows, in the imagination, a past which could not have been to come into existence, and he fervently hopes it will play its small role in allowing fantasy to become reality; that his fantasy of the past will instead become a promise of what is to be.
Felix has over 300 unique pieces in his shop, so I highly recommend you head over to etsy and click through the pages.  I'll probably have to write a post on my top ~10 of my fave pieces!!
Support Felix D'Eon's work here.
#2 LGBT Artist on Etsy:  Caryn Drexl
Caryn Drexl is a lesbian artist who works in mixed media.  Her work is what I'd describe as "haunting," but in the best way.  Many pieces utilize double exposure photography, moths/butterflies and is, in my opinion, a body of work that explore femininity.  Based in North Carolina, you can purchase both originals and prints on her etsy.  Witchy femmes, you'll want to check out this store.
Check out this LGBT artwork here!
Mugs make great gifts, but gifting a queer mug (rather than one from a big box store) will will create ripples of joy into the universe.  MegBrown Ceramics was founded by Meg Brown, a genderqueer artist from Minneapolis.
Their "I put the 'Dad' in 'Daddy"" made me laugh out loud.  Mugs from MegBrown Ceramics are perfect for the queermo who has just moved into a new home, or can often be found drinking tea or coffee.
From Meg:
"My ceramics career almost didn't exist. A visual artist and painter for over 20 years, I lost my first art instructor and mentor, my father. It was a devastating loss that stunted my creative process and artistic production. But months after "quitting art," I recognized a need to find a creative outlet. My pottery is based on the idea that everyone should be able to have functional, individualized, and expressive art that they can use on the day-to-day.
Each piece is hand crafted without the use of a throwing wheel. I combine pinch pots and slab building to create unique outspoken pottery. My pottery is bold and forward, pieces to express your identity proudly."
Support MegBrown Ceramics here.
If you're looking for a graphic art piece to hang in your home, Tender Heart Press will likely have a piece for you.  Founded by Elizabeth "Oscar" Maynard, they explore political themes, meantl health, etc.
Their work on etsy features encouraging quotes and statements, perfect for your fave queermo who has saved hundreds of quotes to their phone (hi, it's me).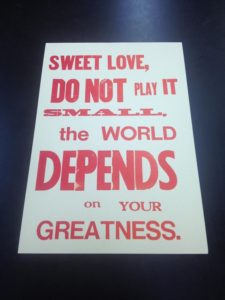 .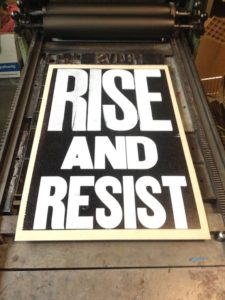 .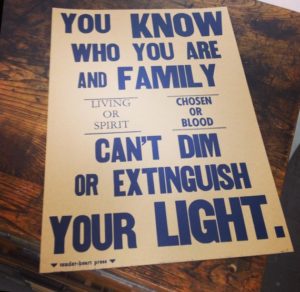 In their spare time they "nerd out about gender, feed wild animals in local parks, carve gourd luminaries, and make new things from the Southern Living magazine recipes section."
Support the work of Tender Heart Press here.
Prepare yourselves, the work of this Australian artist is going to move you.   I asked the artist to send over a description of their process/inspiration, hoping for 1-2 sentences.  What I received was beautiful:
Blurring the lines between genders in my artwork allows me to explore and challenge these steadfast notions of male and female. The female figure saturates art and is often used and abused in many art forms. I choose to draw predominately male or androgynous figures, placing them in clothing and situations that society has deemed to be feminine. The female figure seems to be fair game when it comes to art – place a male in the same position and you will get a completely different reaction. I am compelled to draw beautiful images that contrast our ideas of what male/masculinity is with how women are portrayed within art and society as a whole.
Using pencils and musical inspiration I create concepts that not only encourage people to question their gender beliefs, but entertain them. Erotic and playful, each piece is inspired by the colours and feelings that music can create in us. Certain tones will trigger distinct colours and the general drone of a song will have a weight to it that will either be atmospheric or item/texture specific – high pitched electronic sounds are shiny and sparkly where as thumping bass is rubbery and liquid like.
Shop Synaesthetics LGBT artwork here.
Founded by Geneviève Darling, a femme artist from Montréal, this etsy shop is for the LGBTQIA sibling who loves millennial pink, patches and/or cats.
From Geneviève:  "I explore personal accounts of femme aesthetics focused on lesbian and feminist subjects through screen printing and illustration. More specifically, the driving topics for my illustrations are softness, connectedness and the reclamation of space. I create images of tenderness and resistance that are meant to be relatable, comforting and validating."
#7 LGBT Artist on Etsy: Madame Dabi
Madame Dabi is an artist based in Napoli, Italy, whose illustrations evoke art deco & early twentieth century art.  Madame Dabi also offers felt pieces and a few clothing accessories.  If you're a high femme, this is FOR YOU.
Check Madame Dabi LGBT art here!
#8 LGBT Artist on Etsy:  Well Trained
Well Trained is owned by Victoria, a water colorist from Portland, OR.  Victoria became a full-time artist after she painted her partner's chihuahuas as a gift, and it snowballed into commissions from there (she also has prints available in her shop).
Says Victoria, "I really enjoy capturing the special quirks of our furry, scaly, feathered friends and make my living mostly doing watercolor pet portraits. However, I am open to all types of commissions (architectural portraits, tattoo design etc) and have original works as well as prints for sale."
Visit Well Trained Here.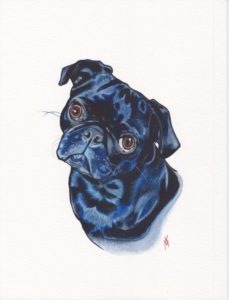 #9 LGBT Artist on Etsy:  Trader Kyle
How perfect is this pin for this post?!  Remember, there's no need to settle for boring art from big box retailers.
Support TraderKyle here.

Emmet is your "local neighborhood queer femme" from Massachusetts. Emmet's store, Queerly Crafted, sells  Trans Incense Holders.  Says Emmett, "I wanted to create a option that reflects my body and yours!"
If you know of a witchy babe that likes to burn incense, these would be perfect for them!
Queerly Crafted also has illustrations+stickers that explore LGBTQIA and BDSM themes.
#11 LGBT Artist on Etsy:  brgrm
For privacy reasons, this gender nonconforming textile artist doesn't share a whole lot online (I did confirm that they use "they/their" pronouns).
brgrm offers art  pieces framed by embroidery loops, as well as clothing pieces that they have embroidered.
Visit brgrm here.
If you're a LGBTQIA maker who has an etsy shop, feel free to comment with your info!  I'll do my best to add you.
Want  to keep in touch? Be sure to subscribe to my newsletter, so you'll stay up-to-date on new LGBT reviews and fun plus size fashion content! 
Posts to Read Next
Want more posts like this? Here are a few other posts I think you'll enjoy: