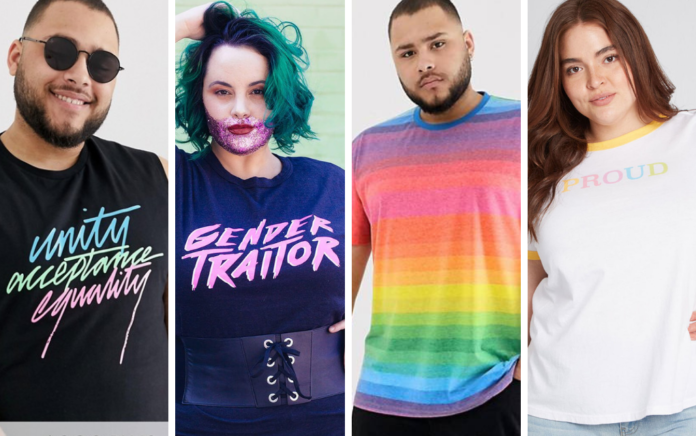 Hey there! This post contains affiliate links.  Using my links means I earn a commission, which helps me create more rad content.  More on affiliates here.
Pride season is almost upon us, which means it's time to break out t-shirts and outfits for pride.
This post has OUTFIT & LOOK ideas for 2019 Pride, some of which I'll be rocking on my Instagram in June.
For folks who like to be a little more casual or comfy during Pride weekend, here are fun rainbow and LGBT t-shirts to celebrate your identity.
Note on Gender: While the retail world insists on having 2 sections ("mens" and "womens"), we know that there's no such thing. If you find a shirt you like, just snag it! No worries about which section of the store it comes from. <3
[Heads up! This post uses affiliate links, and you help me earn $$ when you use my links. More on affiliate links here!]
This fun and airy ringer tee from ModCloth is perfect for a summer pride BBQ. (Fun fact: This is called a "Ringer" tee because of the contrasting color ringing the neckline and sleeves).
This shirt goes up to a 56″ chest on ModCloth. Purchase here.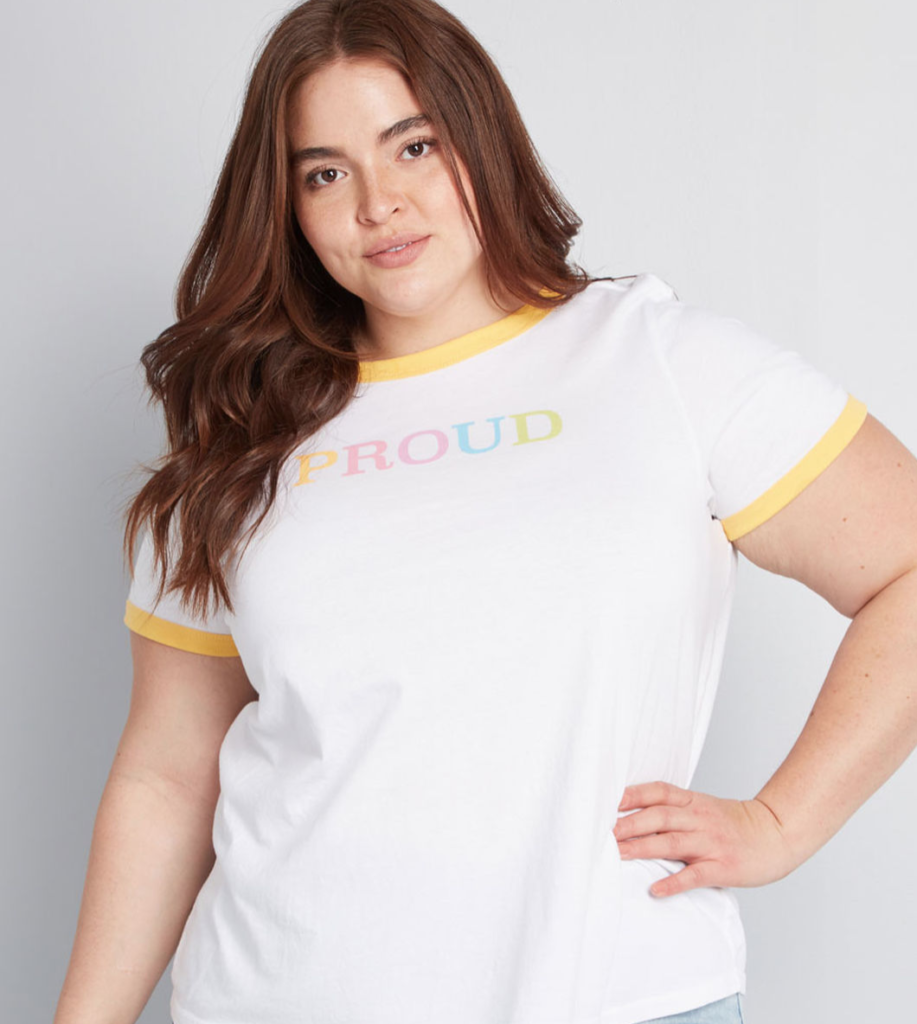 100% of the net profits from this t-shirt are donated to GLAAD, an organization that works to accelerate LGBTQ acceptance and create meaningful change.
This tank top is perfect for butch and masc daddies, or throw a bralette under it for some Tomboy Femme realness!
Purchase on ASOS here. Available in up to a 6X (56″ chest).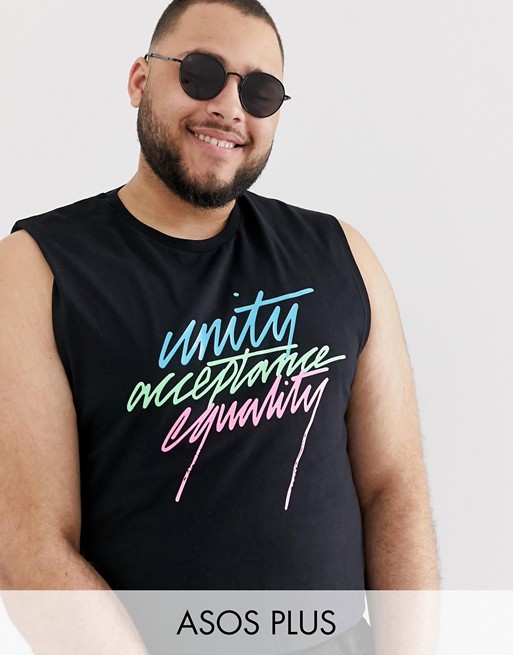 One of the issues in dressing for pride is having an outfit that keeps you cool in the day, but staying warm at night. This sweater is a great option, adding a retro vibe to Pride.
This sweater is available on ModCloth, and goes up to a 56″ chest.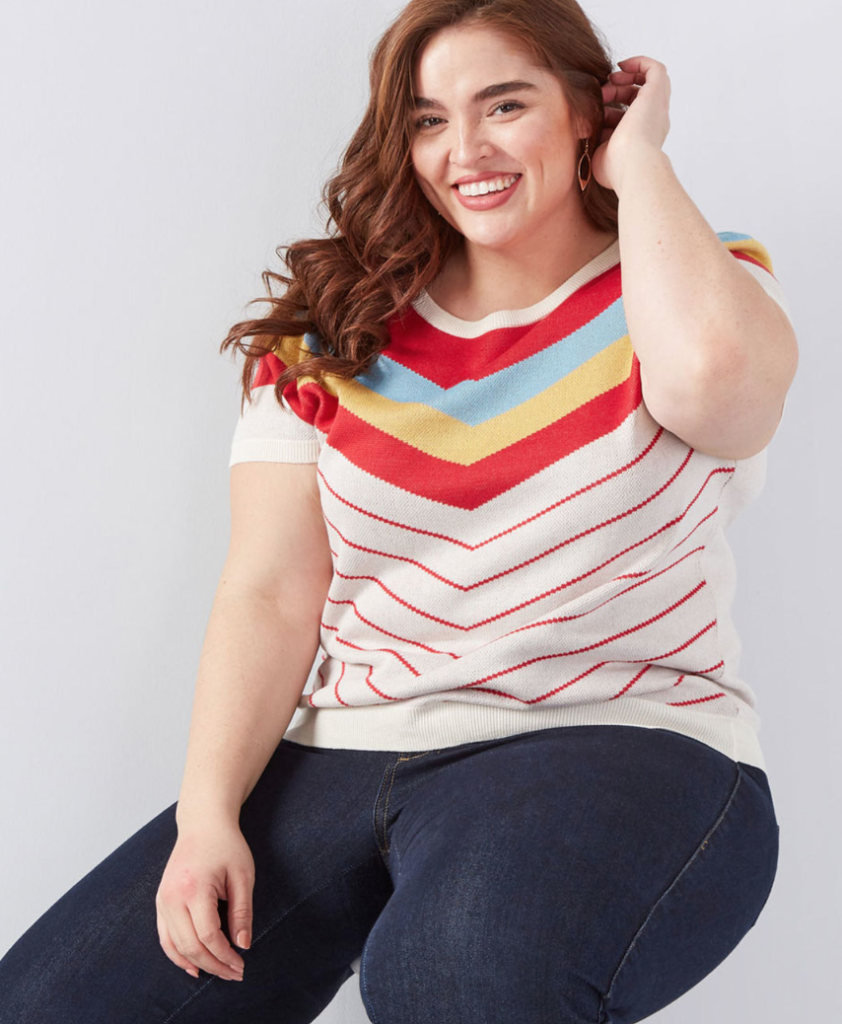 This t-shirt is made out of breathable jersey, with almost a linen like texture. Perfect for a hot day outside!
Available in up to a 6XL (54″). Purchase on ASOS here.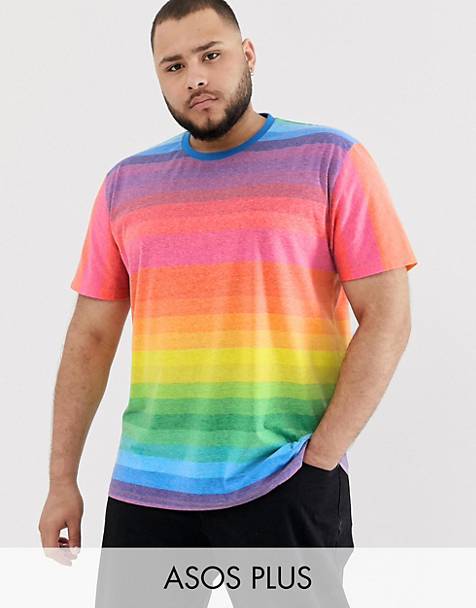 I have a whole set of black t-shirts, and I love how simple this pride design is! Keep it chill for Pride weekend. Available in up to a 3XL at Kohl's.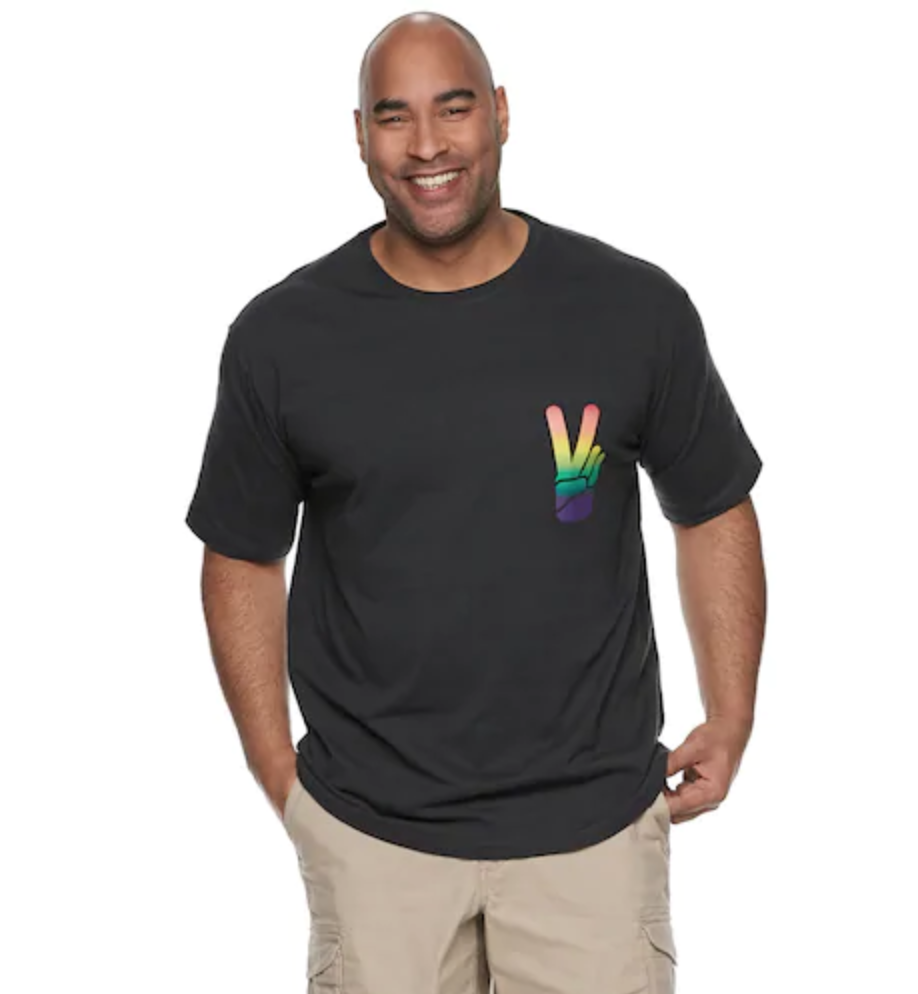 Similar to the one as above, except a heart instead of a peace sign. Available in up to a 3X at Kohl's.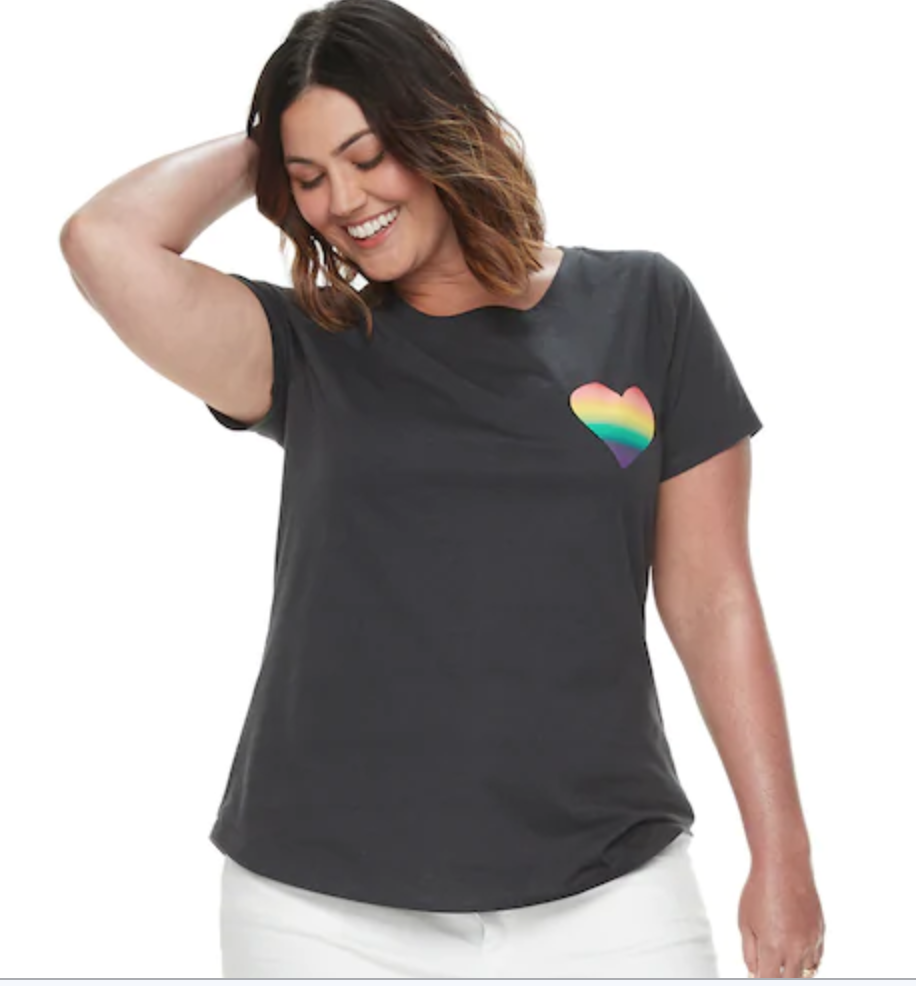 This graphic tee is from Lane Bryant, available in both white and black.
Available in up to a size 30, with a 60 inch chest. Shop here.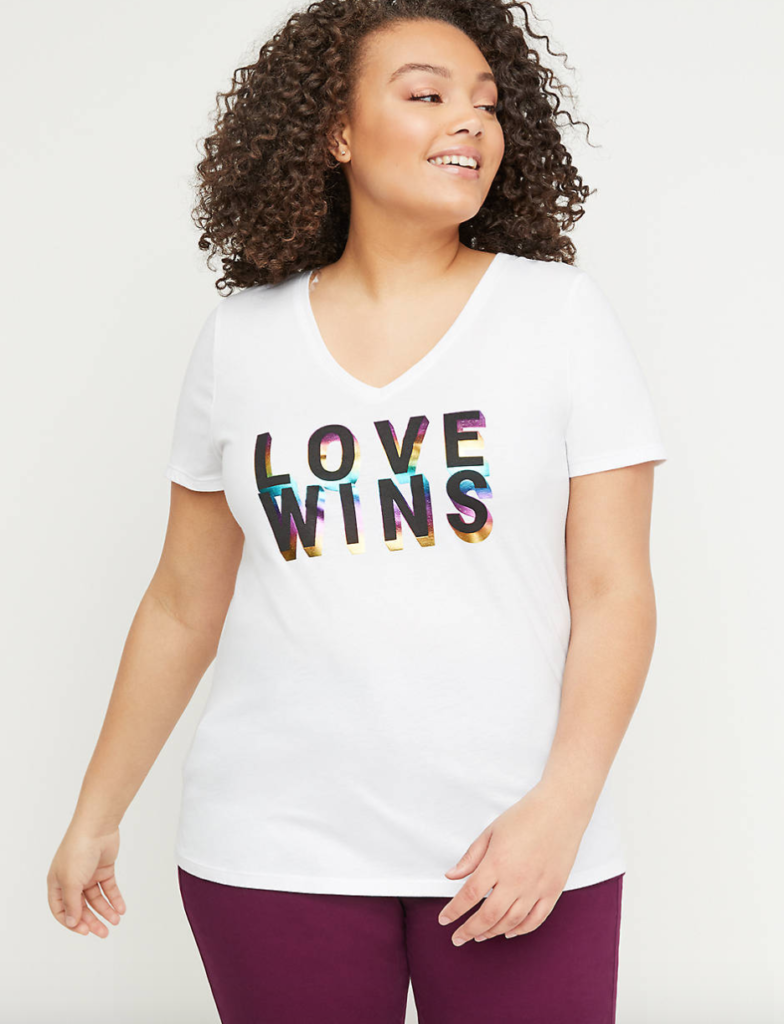 Autostraddle has a whole set of queer & LGBT+ t-shirts and sweatshirts that are perfect for Pride. Or, you know, just wearing to the grocery store and flagging. 😉
Purchasing from the Autsotraddle merch store helps support indie LGBT media! Snag this shirt here.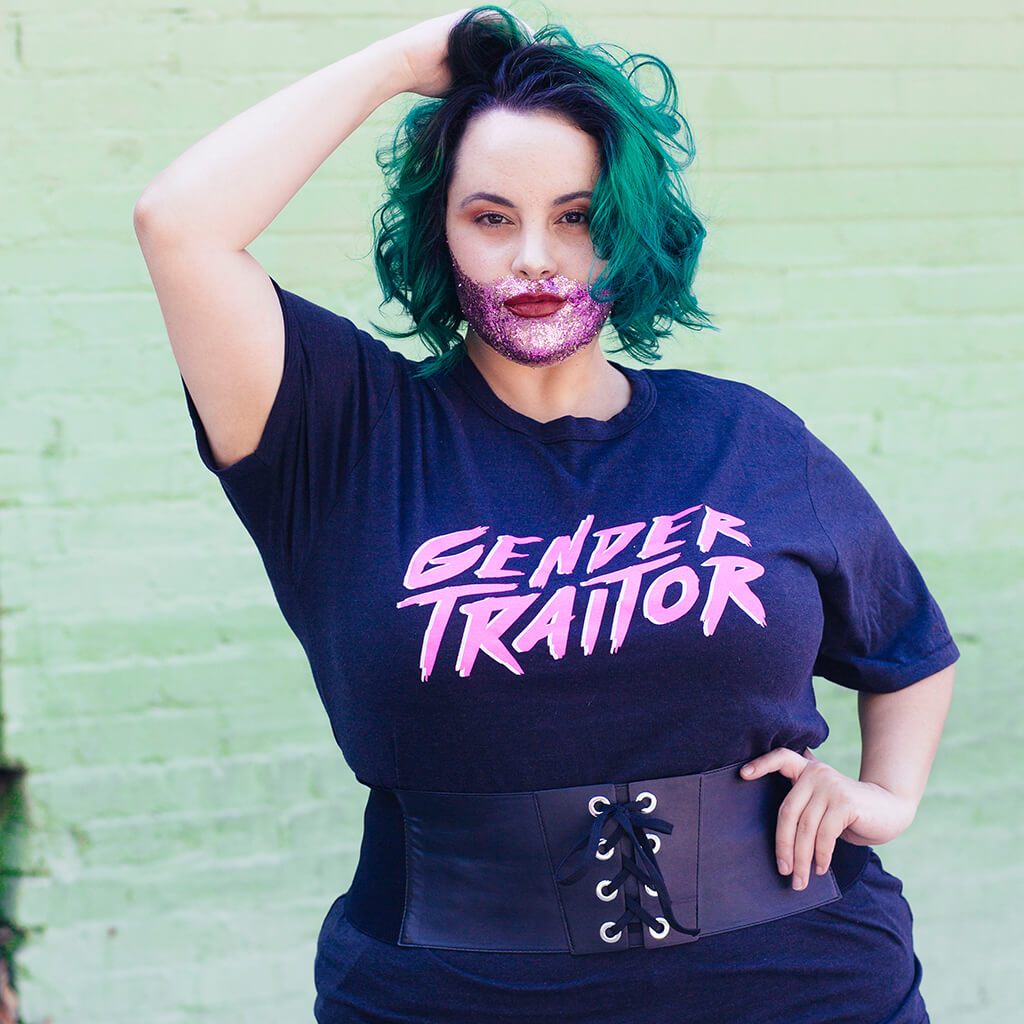 #9. 2019 Pride Parade Graphic Plus-Size Tee ($17.99)
This t-shirt from Old Navy is the most size inclusive thus far, fitting up to a 60″ chest. Purchase here.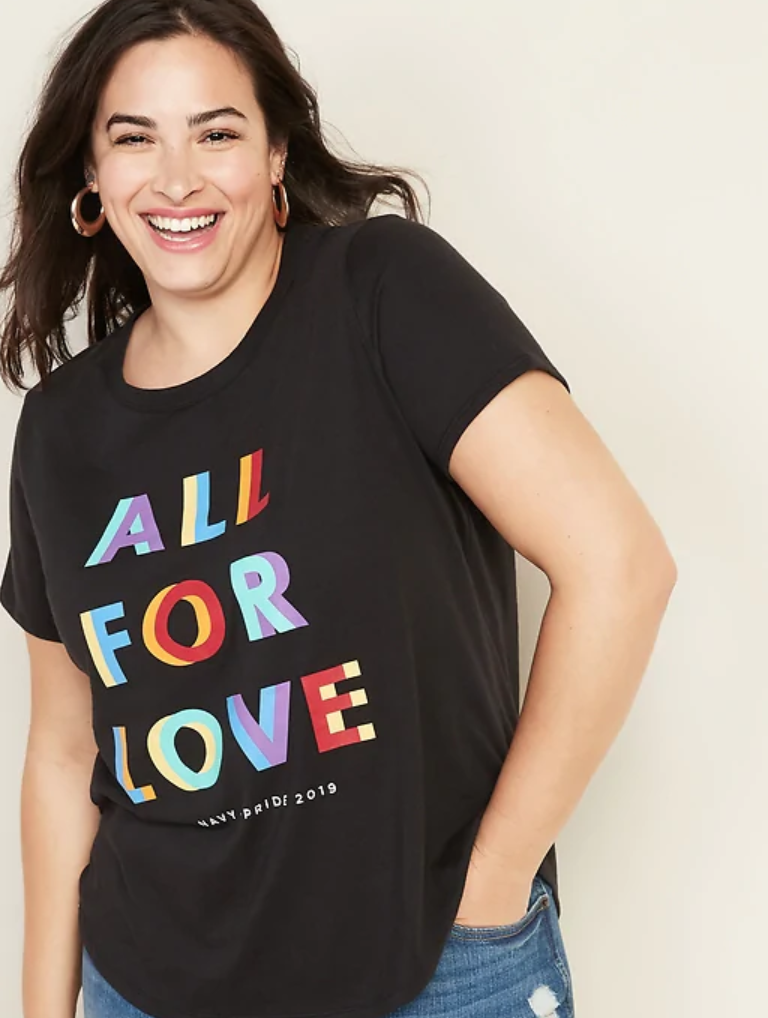 I sometimes forget that Hot Topic offers extended sizing, and this t-shirt is super cute! Fits up to 44.5″ chest. Purchase here.
Hot Topic also has a bisexual pride ringer tee and a gender non-binary tee!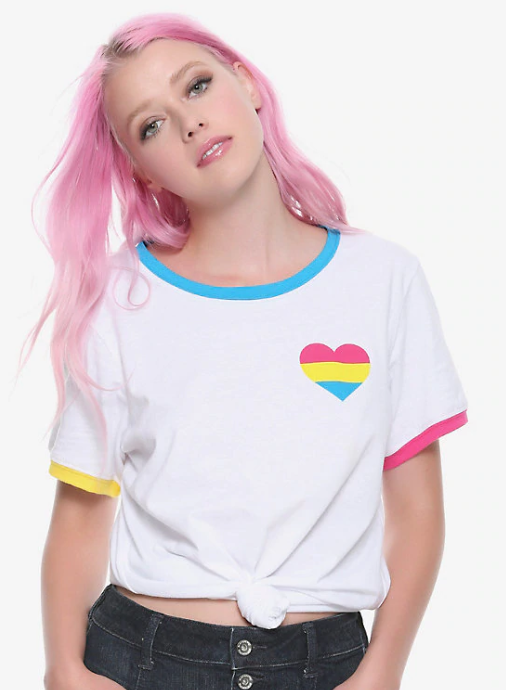 This tank is perfect for the parade, and going out dancing at night! No sleeves keep you cool, and sequins to catch the light.
This tank is available from Torrid in up to a 6X, a 70 inch chest. Shop here.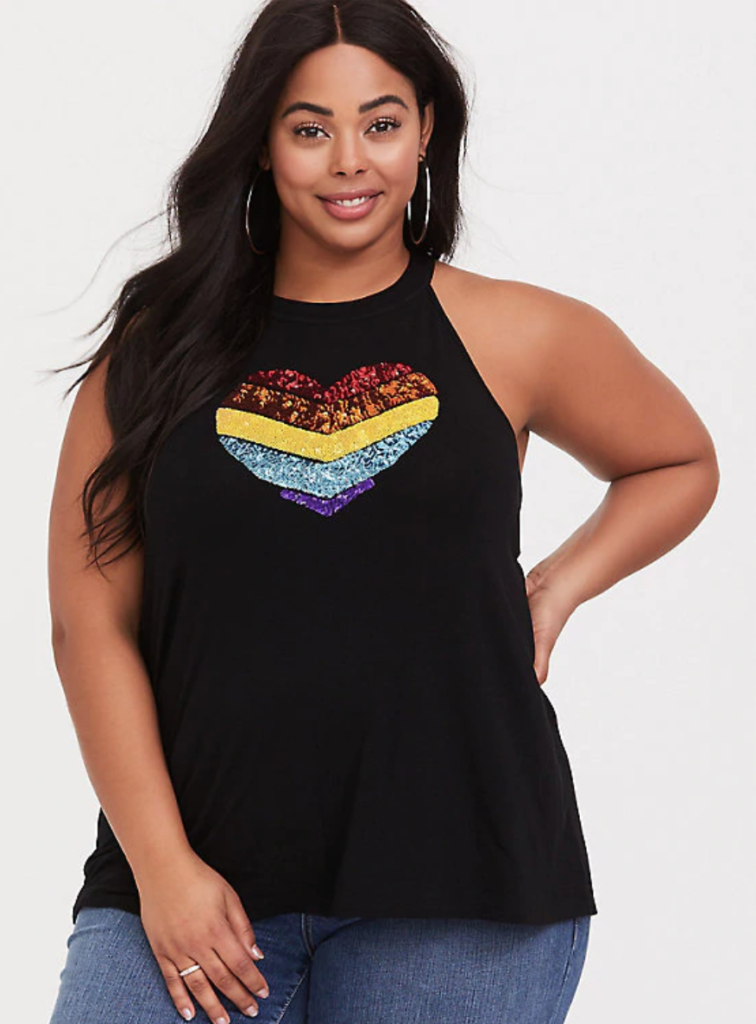 Have you heard of Shop Fiercely? This brand is woman-owned, and this unisex rainbow feminist tee goes up to a 4X. (60″ chest)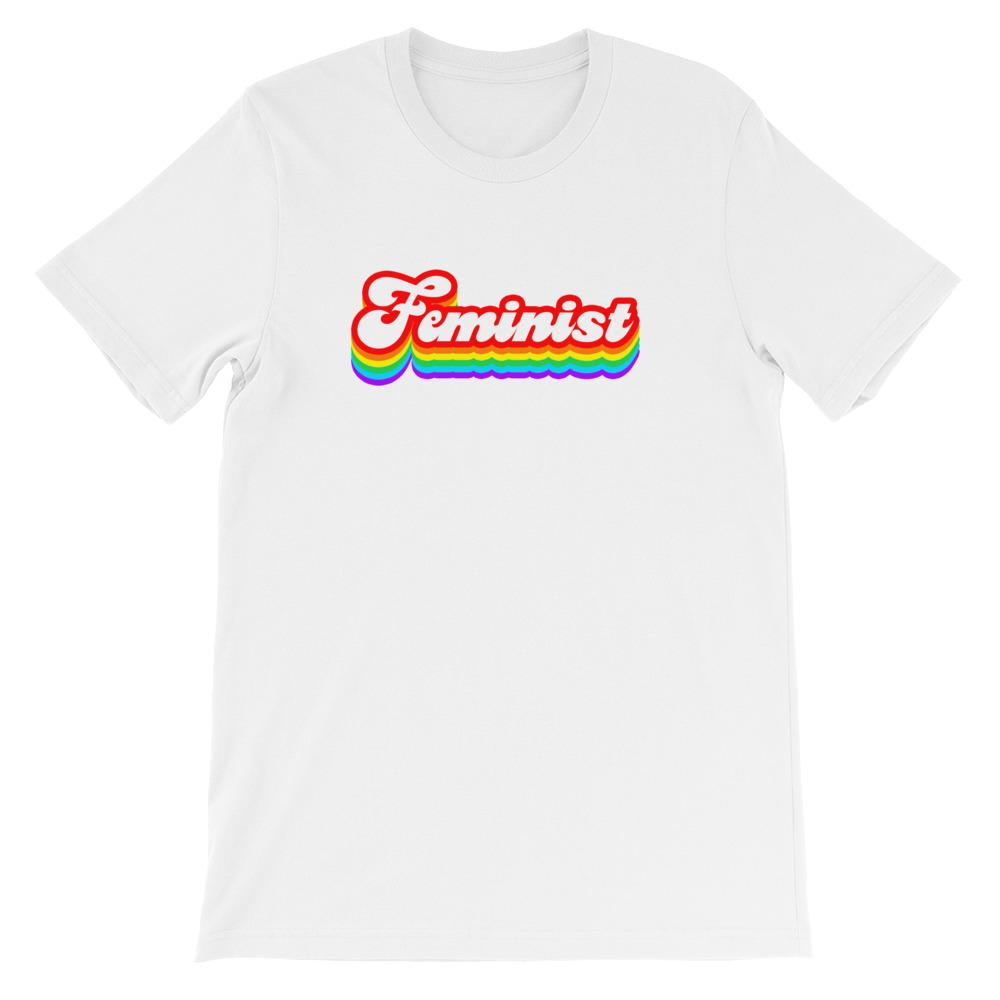 Did I Miss a Brand?
This roundup is pretty corporate, because that's what I could find via Google! If you're a queer or LGBT owned brand, please share a link to your merch in the comments.
Want more plus size + queer content? Be sure to subscribe to The Huntswoman Newsletter.
[FTC Notice: This post contains affiliate links, meaning I earn a small commission if you purchase a product through my link. Affiliates help me write more great content, and I only endorse products I truly love.]