Hey there! This post contains affiliate links.  Using my links means I earn a commission, which helps me create more rad content.  More on affiliates here.
Are you trying to find high quality plus size winter coats online, but can only find a bunch of links to thin fashion plus size coats that don't, you know, actually keep you warm?
I've been there!
It can be pretty darn frustrating to find plus size winter coats, even when shopping online. Today, I'm sharing a bunch of options for 2021, in the hops that this will help you find a plus size coat for winter.
[Note: This blog post was originally published on January 29, 2021. It was last updated October 6, 2021.]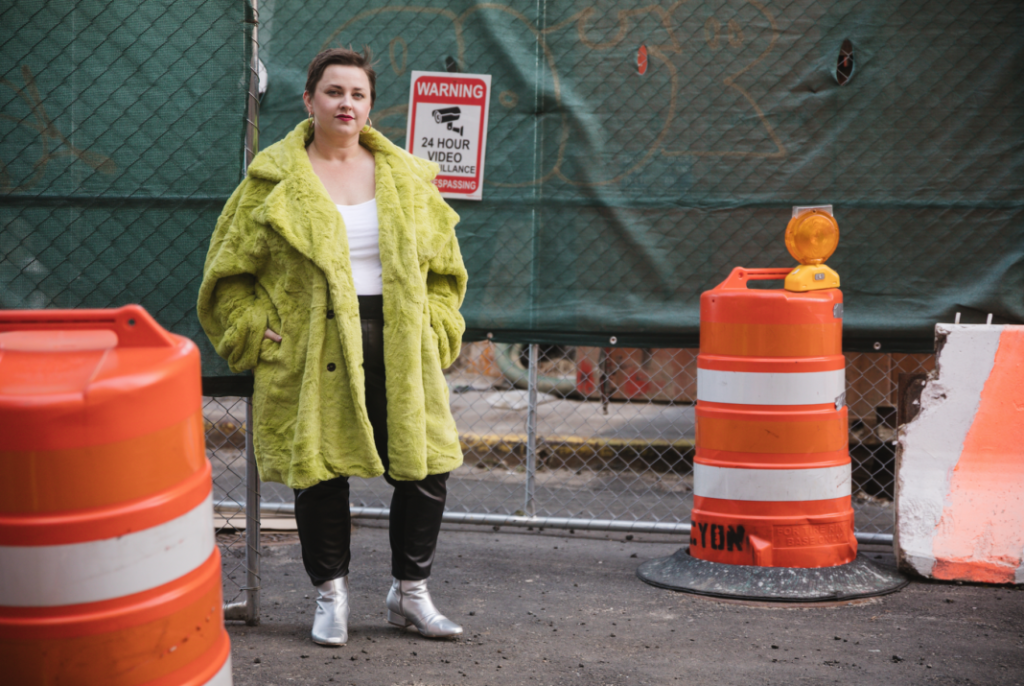 Plus Size Coats to Shop in 2021
Before we get going, I want to remind you: When it comes to plus size winter coats, you want to be sure to check the size chart! Sizing can be weird for winter coats, so be sure you double check your measurements that before ordering!
If you need a measuring tape to get your measurements, you can snag one here for a few dollars!
Okay, let's go into the roundup!!
Brand #1: Plus Size Coats from Universal Standard
Next up on our list of plus size coats is Universal Standard! This brand is based in nyc, and makes clothing in sizes 0-40.
Shop plus size coats HERE.
A lot of folks don't know this, but Amazon is primarily a business that warehouses and ships products for other businesses.
I bring this up, because there are a ton of brands on Amazon – with all different size charts!
Below, I've shared a few fun plus size coats that I found on the platform! Be sure to check the size chart on each coat individually.
Lane Bryant is my personal go-to for plus size coats for winter. I keep my Lane Bryant winter coats for years!!! I love how warm they keep me, and they last.
I have a coat similar to this plus size coat, and it keeps me super warm in the winters of Northern Utah! I also love traveling on planes with this coat in the winter, because the hood makes a good pillow, lololol.
Lane Bryant makes coats in up to a size 26/28.
Shop plus size coats HERE.
This plus size brand has some of the BEST plus size coats, available in up to a size 38/40. Woman Within is a brand that a lot of plus size shoppers don't know about, and it KILLS ME!
I wish that Woman Within would get models above a size 10, as it's bummer to not be able to see what their clothing looks like on plus size folks.
Shop plus size winter coats HERE.
Moving along, we have plus size coats from Roaman's!
This is the one of most size inclusive plus size brand for plus size coats that I've found, going up to a size 32/34! They have a variety of plus size coats, and Iove LOVEEEE the collar on this winter coat.
Shop plus size winter coats HERE!
The brand has plus size puffer coats, fur trimmed parkas, plus size wool blend coats, plus size swing coats, plus size trench coats – there's a TON of options!
Looking for a warm plus size coat with fleece or down feathers? Check out ASOS! Not only are they my go-to for fashion leather jackes, and I am *intrigued* by their plus size winter coats. Their plus size coats are available in up to a US size 24/26.
Shop plus size coats here!
Another staple in this guide on plus size coats is Avenue! They make a variety of plus size coats for winter and jackets and many of them are available in up to a size 30/32.
Shop Avenue plus size coats here!
More Plus Size Fashion Round Ups
Looking for more plus size winter coat and jacket tips? Check out these blo posts: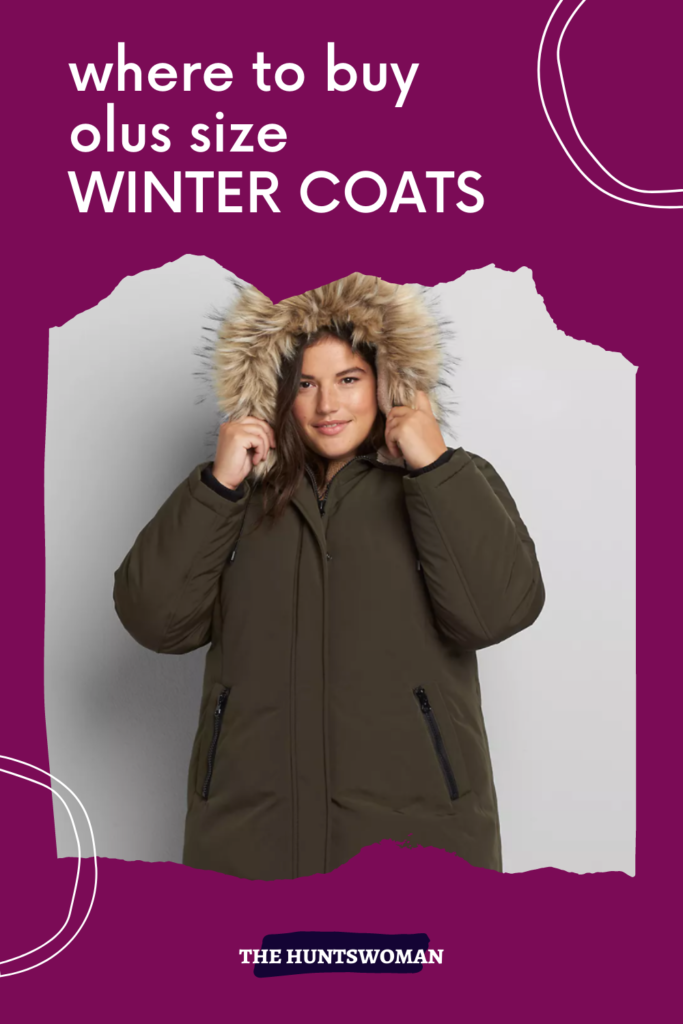 Want EVEN MOREEE More Plus Size Fashion Recommendations?
Be sure to subscribe to my email list to learn about new fashion brands and plus size fashion recs!