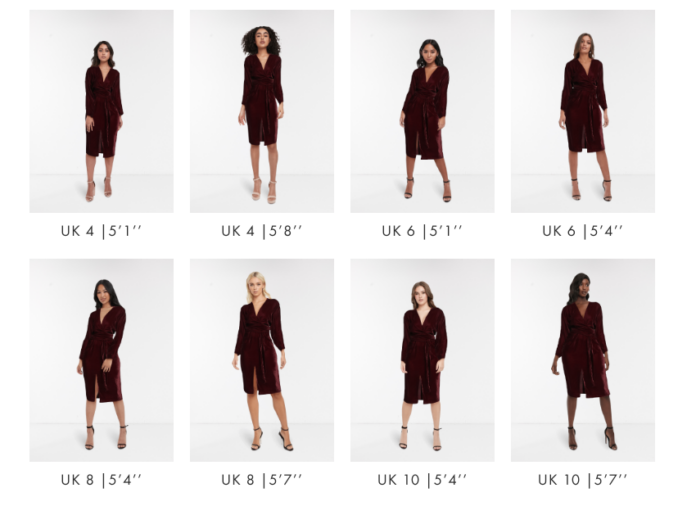 Hey there! This post contains affiliate links.  Using my links means I earn a commission, which helps me create more rad content.  More on affiliates here.
As a plus size shopper, I rarely shop in stores (honestly only Lane Bryant, Torrid and maybe Target for clothes). When I'm ready to go shopping, I put on my comfy pants, grab a latte and open approximately 2 dozen tabs on Google Chrome.
Whether I'm shopping for a plus size formal gown, researching new lingerie companies to try or I'm choosing new items for my subscription box – it all happens online.
[Heads up! This post uses affiliate links, and you help me earn $$ when you use my links. More on affiliate links here!]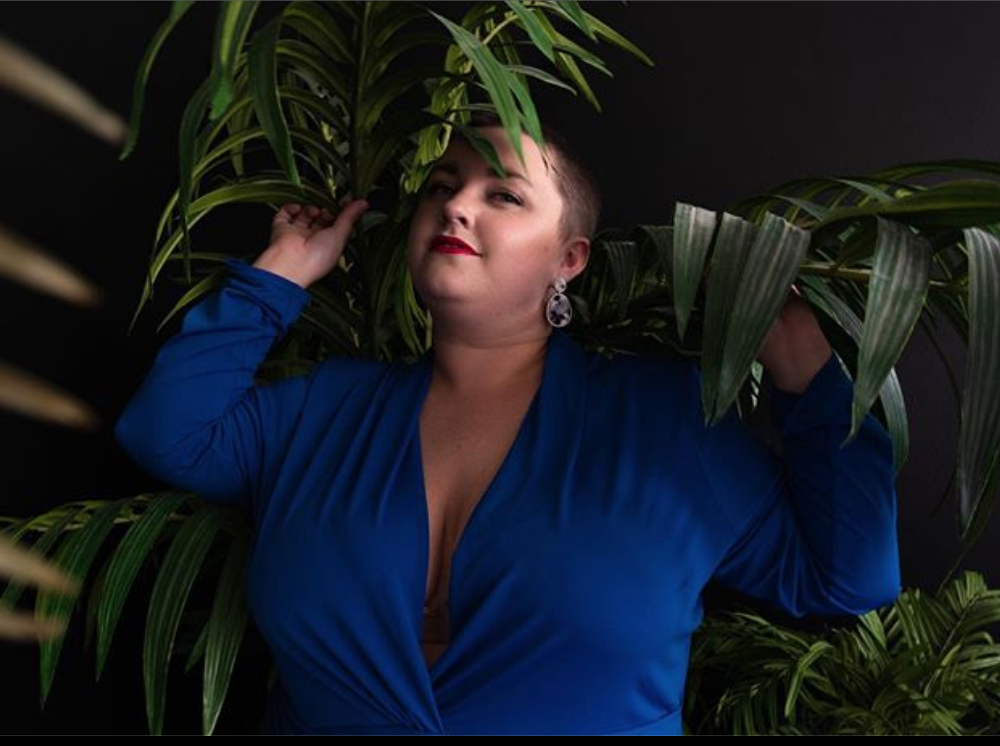 What will this look like on me?
One of my most frequent websites I shop is ASOS, because I love their fashion forward and on-trend pieces. (Also, I love that they partner with visibly plus size influencers, like Jazzmyne Robbins!)
The models on the site are usually quite a bit smaller than I am, leaving me to squint at the computer to try to figure out what the piece will look on my "apple" shaped self.
Hmmmm.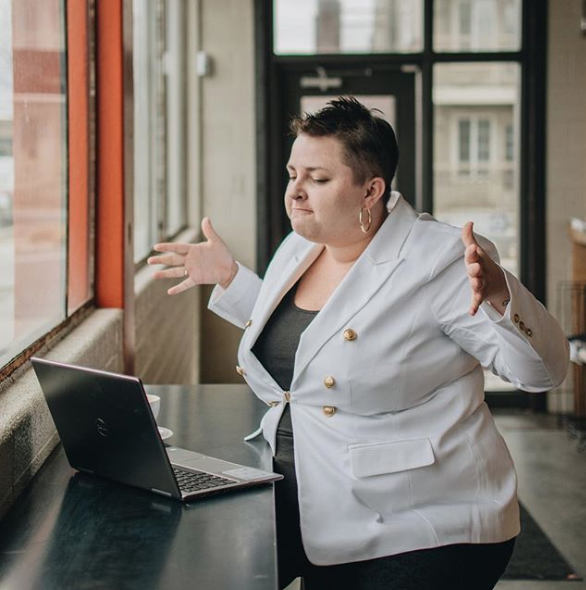 ASOS Shows Multiple Models
Shopping got easier when ASOS started included videos of models walking in clothing, but TODAY THE GAME CHANGED as ASOS is showing their clothing on multiple models. Called the "See My Fit" feature, clothing shows up on around a dozen models.
ZOMG PEOPLE!!!!
I saw the news first on Twitter (where all new things hit first). ASOS includes model height and size, so us shorties know what's up!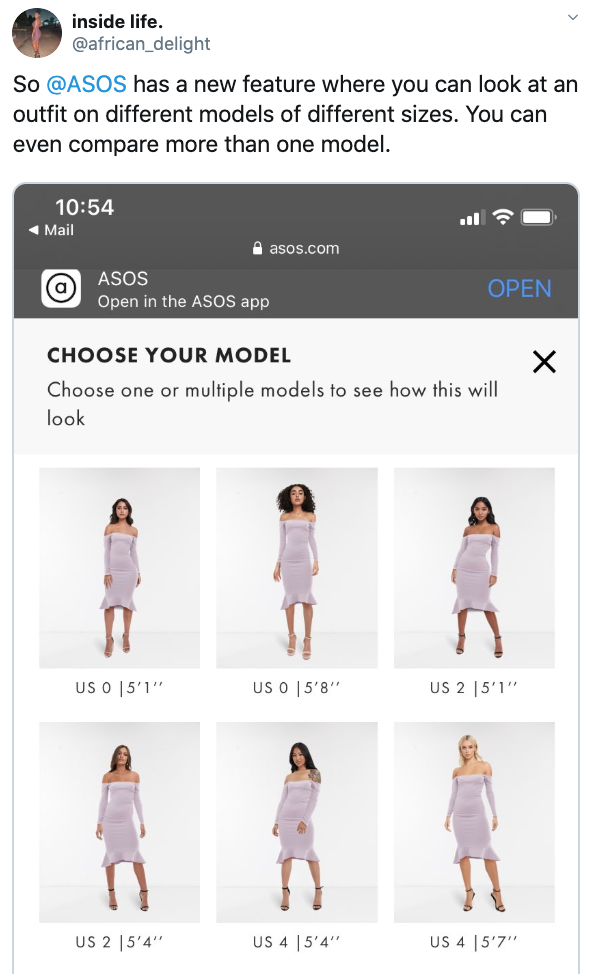 Initiative Lead by a Woman in Tech!
As I clicked around Twitter, my excitement grew when I saw that Sandra Okoli, a software engineer, tweet about this development. This new feature is beautiful UI/UX and coding in action!!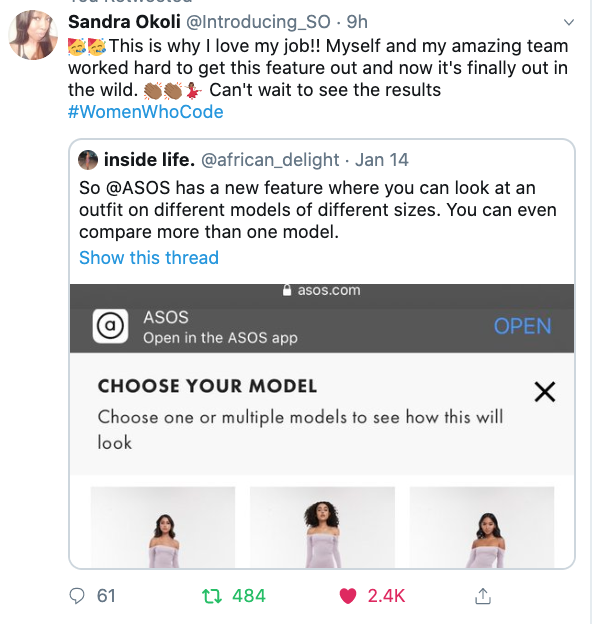 No Plus? Selected Dresses & Sizes
I ran (okay, quickly clicked) my way to the app store to download the ASOS app. I first thought that the feature was only on the app (it's on desktop/mobile, too).
Buuuuut, then –
Oh, no.
I was pretty bummed to see that my beloved ASOS hadn't included my size.
Tuuuuurns out, this feature is from UK sizes 4 to size 18 (a UK 18 is a US 14), so this isn't super helpful for me – yet. Also, I was bummed to read over on The Tab that the images "are created electronically not photographed in real life on the model, so the fit may not be accurate."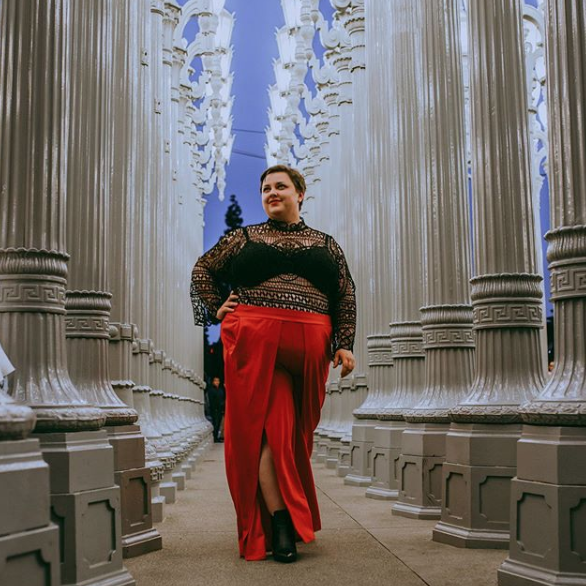 I still think this is a fabulous development, and it will change my online shopping life – if they include my size. It feels like plus size folks are the last to be thought of, whether if it's inclusion on a size chart, modeling or just having access to the newest and latest greatest anything.
I still think this is a fabulous development, and it will change my online shopping life – if they include my size.
Says Sandra Okoli, "Soo happy you all like this new feature. Will feedback to my team. Just to answer some questions, this feature is a trial of 16 models. So it all depends on the results of this, but we would love to widen the range of models to cater to as many as possible!"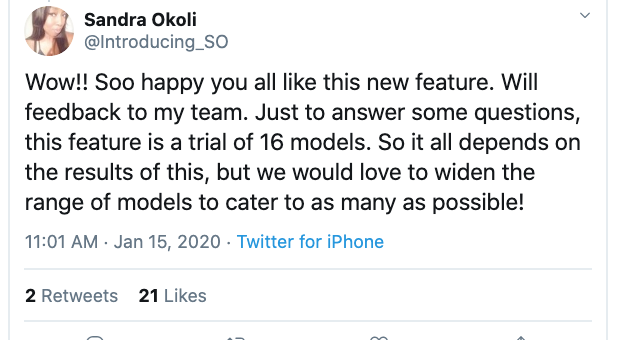 TBQH, I think ASOS should have waited to release this feature until everyone could have it. I'm torn between my user design brain and my plus size fashion/advocacy sides here!
Trying to figure out which ASOS items have this feature?
I derped around on the app for a while, trying to figure out how to find this feature. I couldn't really find it (happy to be a user tester, ASOS!).
Turns out, you need to search "See My Fit" in the search bar to find which clothing items on ASOS have this feature!

Okay so THEN, you're going to click on the dress you want, and select "Models" on the sidebar by the ASOS piece.
I made a little graphic to help you find it! (I couldn't figure this out on the app, so if you have tips lmk!!)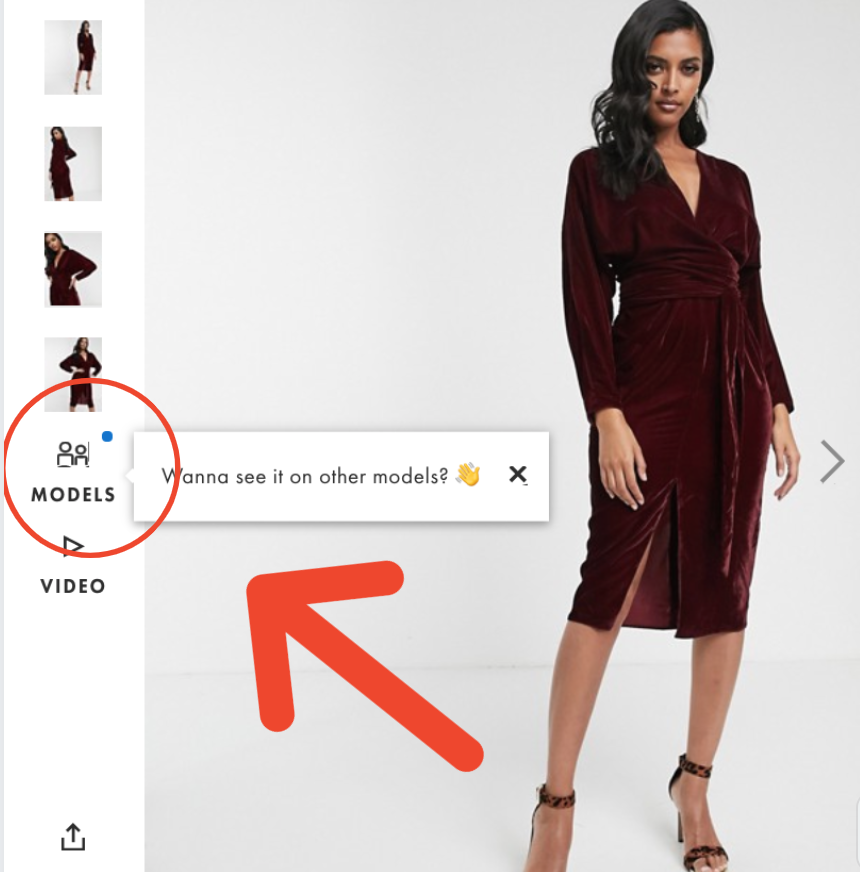 What Plus Size Brands Show Clothing on Multiple Models?
So, fun fact – CoEdition, Torrid and Universal Standard also offer this feature. There has been some issues with Universal Standard showing the real size of the model, but I think they've changed that up.
Diverse Plus Size Models on CoEdition
CoEdition shows multiple models on their "Try for Free" section of their site (showing the most popular pieces), and it looks like US offers it on all pieces.
Check out this feature here.
Diverse Plus Size Models on Torrid Website!
When I first published this post, I thought that it was only Universal Standard and CoEdition! Turns out, I was totally wrong!!
Readers Cassie W and Jocelyn M wrote in real quick, to let me know that Torrid has been rolling out this feature, too. These jeggings have the option to see a model in a size 12, 16 and 22.
I am pretty excited to see this (my Mint.com shows a LOT of Torrid purchases, lol), and I hope that they show models with non-hourglass shapes and other heights, too.
Check out this feature here.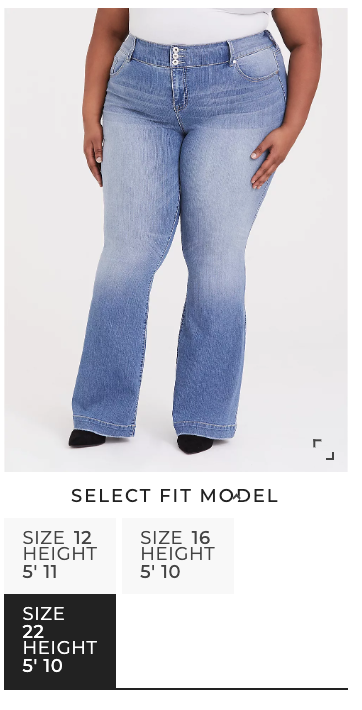 What Do You Think?
What do you think of the "See My Fit" feature on ASOS? Should ASOS have waiting until they had their full size run before launching this? Or is it better to run user testing before a full rollout?
Let me know in a comment below or on Twitter!
RELATED POSTS
[FTC Notice: This post contains affiliate links, meaning I earn a small commission if you purchase a product through my link. Affiliates help me write more great content, and I only endorse products I truly love.]