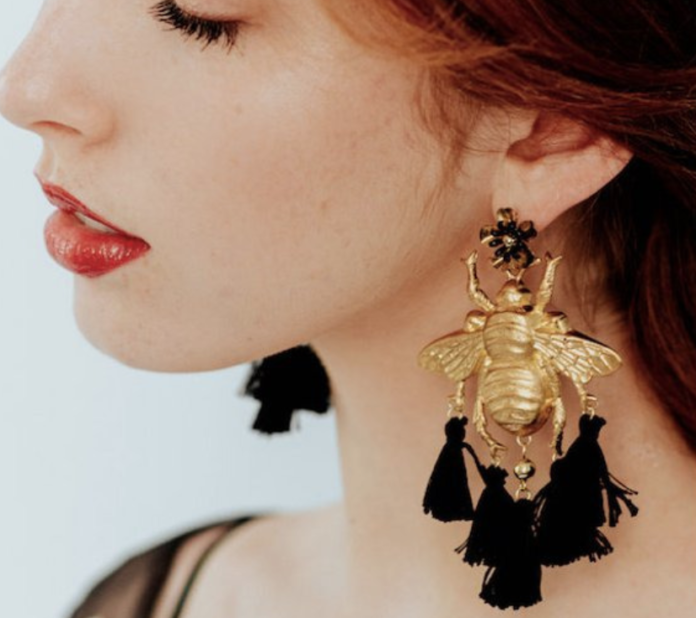 Hey there! This post contains affiliate links.  Using my links means I earn a commission, which helps me create more rad content.  More on affiliates here.
The state of Utah actually has a pretty thriving fashion scene.
I know, it sounds like the Utah Tourism Board paid me to say that, but they didn't! (But also, hello Utah Tourism Board let's talk campaigns, k?)
Utah has a thriving fashion scene, and I first met Natalie Workman when I was assisting for Utah Fashion Week. Natalie is the founder and designer behind Natalie Wynn, a bespoke wedding gown and jewelry brand headquartered in Salt Lake City, Utah.
[Heads up! This post uses affiliate links, and you help me earn $$ when you use my links. More on affiliate links here!]
While her gowns are beautiful (and available in plus!), it's her accessories I want to talk about today. Her earrings and crowns are absolutely captivating, referencing French Baroque styles while stilling being utterly wearable.
If you're getting married in 2019, or you need some truly statement-making sparkle – look no further. Natalie has pieces for you.
Utah's nickname is "The Beehive State," so you could say we're a little apiary-minded over here. AAND I am *obsessed* (yes, really) with these Queen Bee Earrings from Natalie Wynn.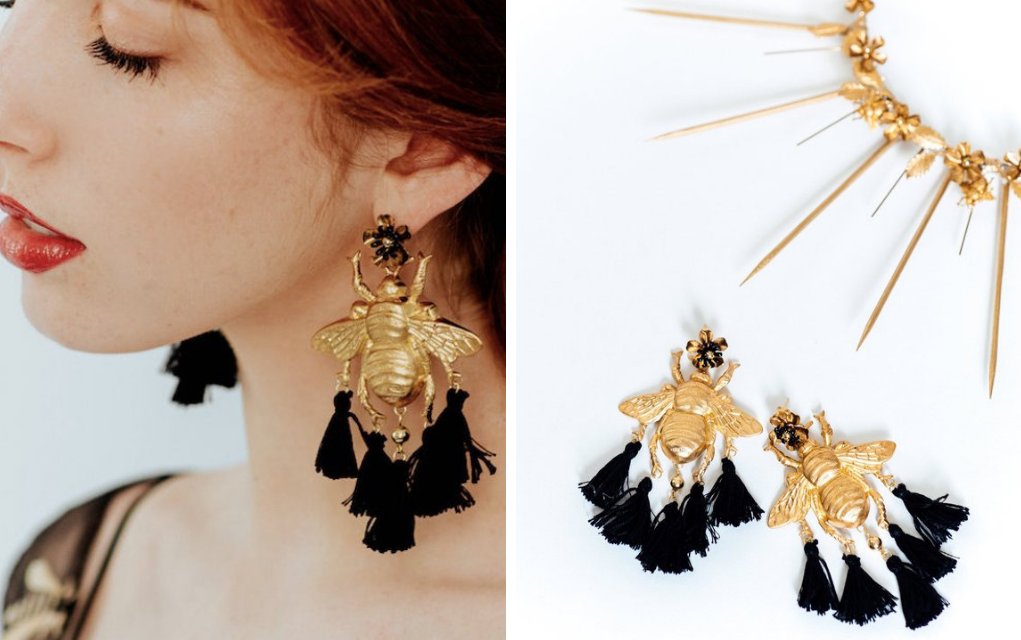 These are handmade from brass, and are 4″ inches long. While they look heavy, Natalie shares that they're actually quite light! The combination of black tassels and gold brass really give that royal feel.
I would pair these with a aesthetically sharp look – think all black suit, an OOTD that involves a leather jacket or a dress with a high neckline. These earrings give off sophisticated "Don't mess with me" vibes, perfect for the lady who knows her worth.
Snag these earrings by clicking here – they're almost out of stock!
Pin It on Pinterest!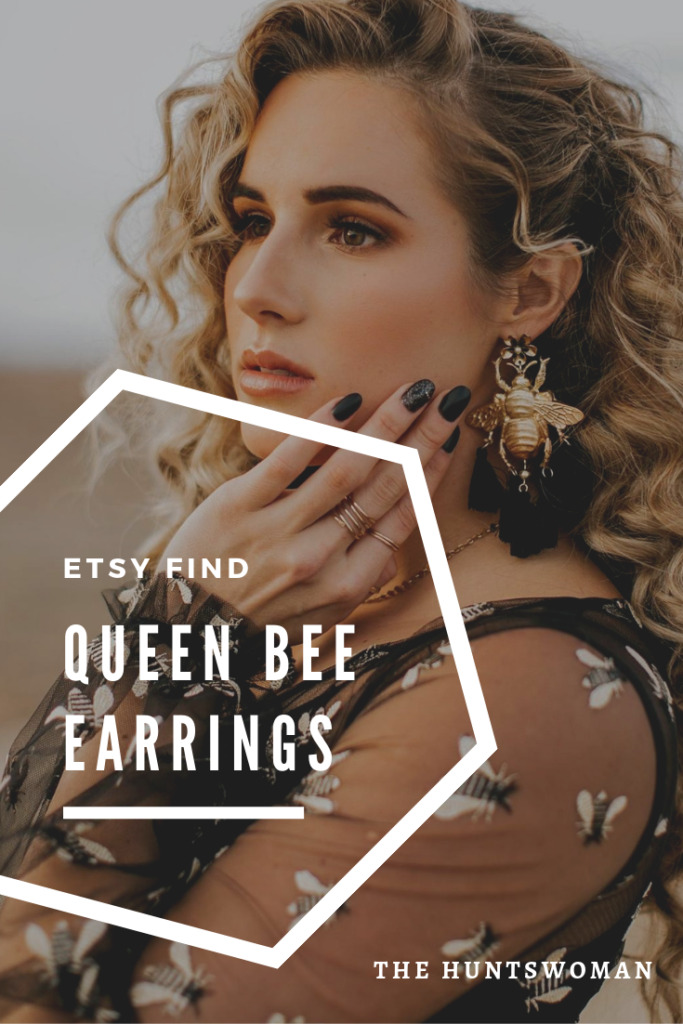 Okay, we all know I love a witchy crescent moon. These earrings are 4.25″ long, and are incredibly lightweight. The shimmering stones are blue Swarovski crystals and rosewater (pink) opals set in brass.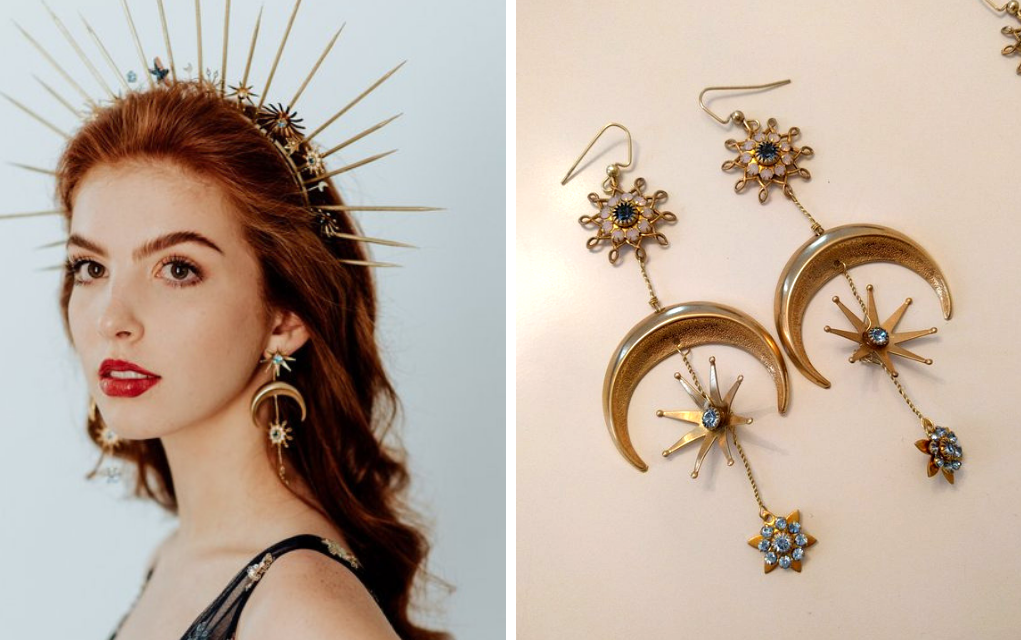 I would pair these with a softer look. Think a large knit or cream cashmere sweater sweater, or a dress with a silky finish in the summer.
These earrings are currently available for preorder, and you can snag a pair by clicking here.
While I love a good flower crown from a florist, this Red & Gold Brass Flower Crown will last more than one wear. It extends 2 inches above the wearer's head, making sure that you're making a statement and wearing the crown – the crown doesn't wear you.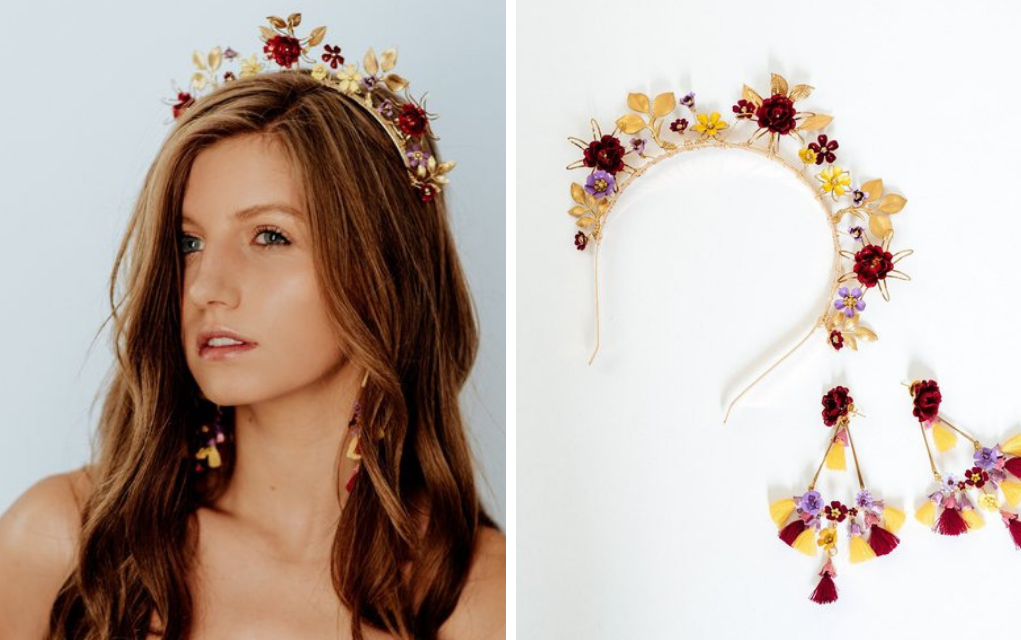 Featuring red roses and purple flowers, I would wear this crown grocery shopping – yes, really! For those of you who need an occasion to own a crown, this could be a great accessory for a fancy garden party in the spring, or a black tie event any season.
Purchase this crown here.
But, wait there's more!
While I could write a treatise on the sparkling pieces from Natalie Wynn, you should probably just head over to her etsy store to see what's new.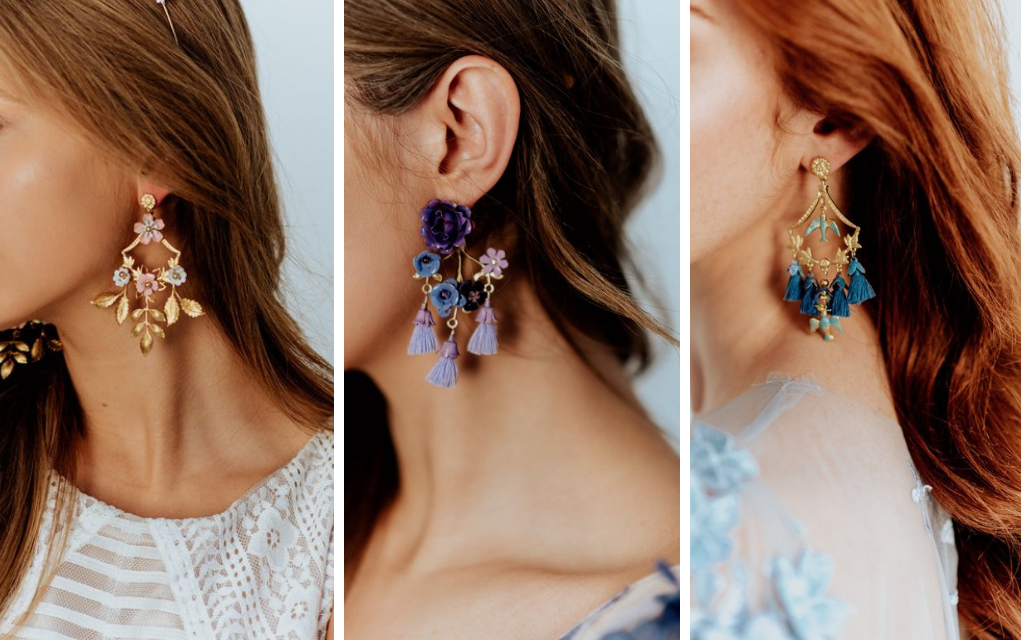 Which piece is your favorite? Let me know in the comments!
If you'd like to see more beautiful pieces from etsy, be sure to subscribe to my newsletter, so you'll stay up-to-date on new fashion pieces and product reviews!
NOTICE: This post may contain affiliate links, from which I earn a small commission. All opinions are my own, and I only recommend products I believe in.