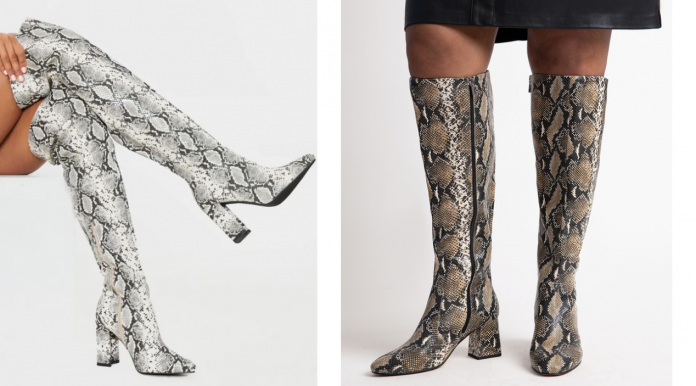 Hey there! This post contains affiliate links.  Using my links means I earn a commission, which helps me create more rad content.  More on affiliates here.
At the time of writing this post, fall is (almost) here – which means it's time for FALL FASHION!!! Arguably, the most wonderful time of the year!!
One of my favorite trends for fall is snakeskin boots, specifically, snakeskin boots for wide width feet or wide calves! Plus size boots for the win!
I wrote a whole write up over here with links to my favorite wide width boots, but today, I want to focus on this specific trend! Where the heck does a gal or person find wide width boots in faux snakeskin?!?!
#1: Wide Width Faux Snakeskin Boots from ASOS ($52)
Check out the HEELS on these bad boys! These faux snakeskin boots are wide width for your feet, but I'm not sure if they're ALSO for larger calves. Ugh!
Check out these wide width snakeskin boos HERE!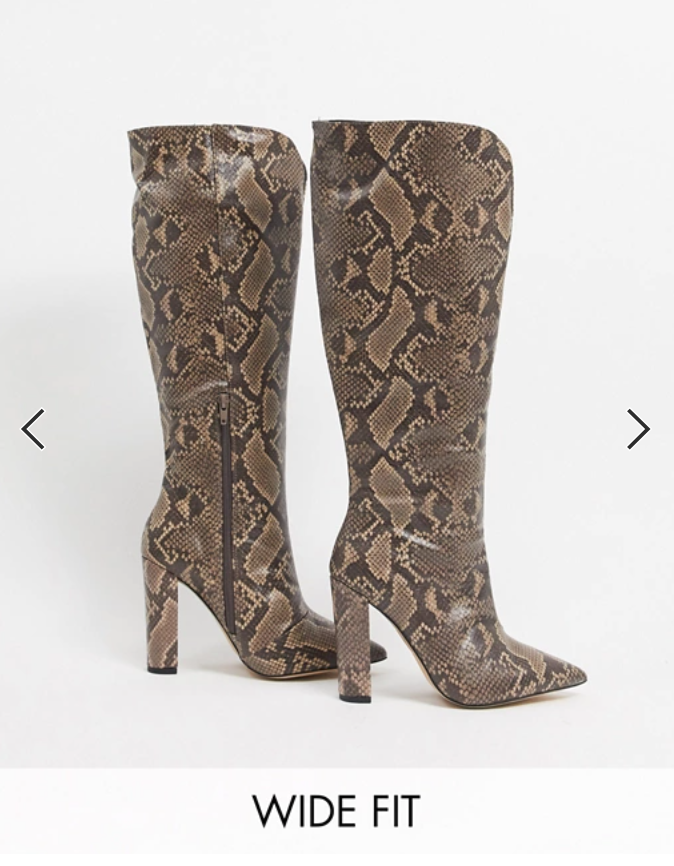 #2: Most Popular Wide Width Calf Snakeskin Boots – Eloquii ($120) // Currently SOLD OUT!
Eloquii is known for their statement-making style, and these boots are a must-have for every fashionista's closet. (Mine are en route, lol!). I love the chunky heel on these!
The calf will fit up to a 19.13″ calf for a size 12 shoe, so be sure to get out your tape measurer before ordering! Eloquii has all of the measurements in the product description, sharing calf measurement by shoe size.
Shop these snakeskin boots here!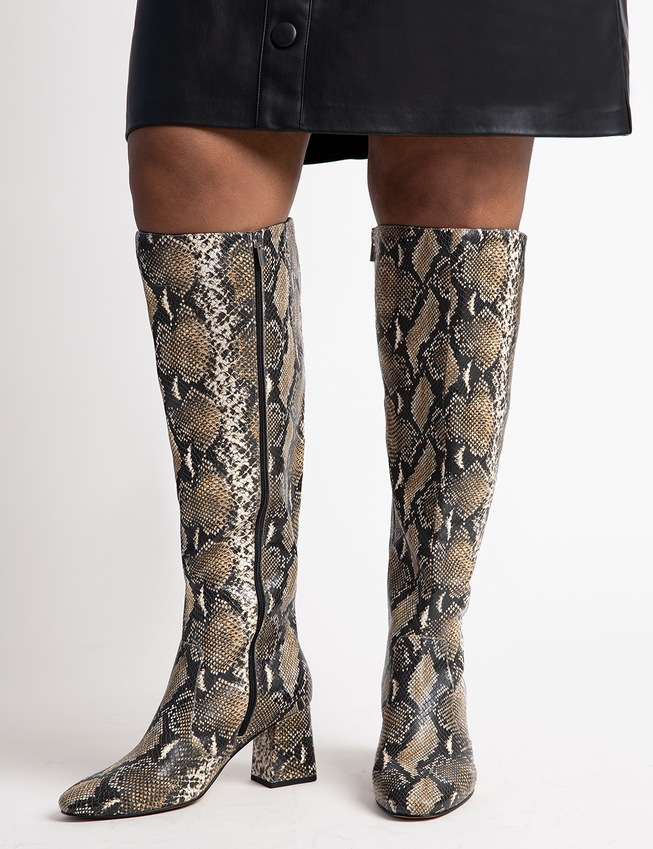 #3: Red Wide Width Shoe Snakeskin Boots – ASOS ($58)
I am HERE for these red faux snakesin wide width booties! This RED?! OMG!!
I love the shape of the block heel as well. I would totally pair these with a band tee, and distressed skinny jeans.
Shop these wide width faux snakeskin boots HERE!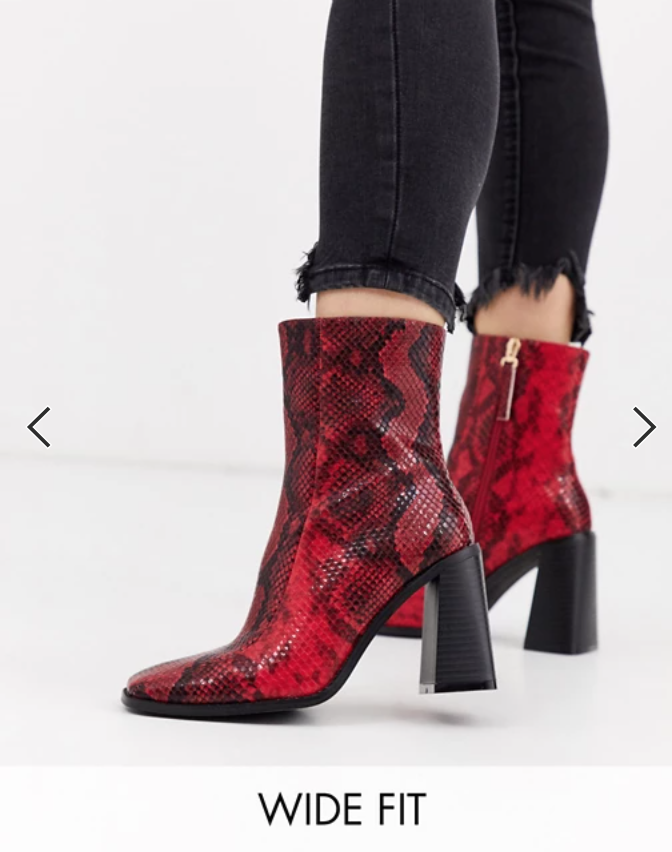 #4: Wide Width Shoe (But Not Calves?) Snakeskin Boots – PTL ($58)
Pretty Little Thing has been showing up more and more on my radar, and I'm loving their pieces! They have a similar style of boot to Eloquii, except it goes up higher and the heel is taller!
What isn't super clear is whether or not these snakeskin boots are wide-calf as well as wide width for one's foot? If you need wide width for your feet but not your calves, these could be the boots for you!
Shop here!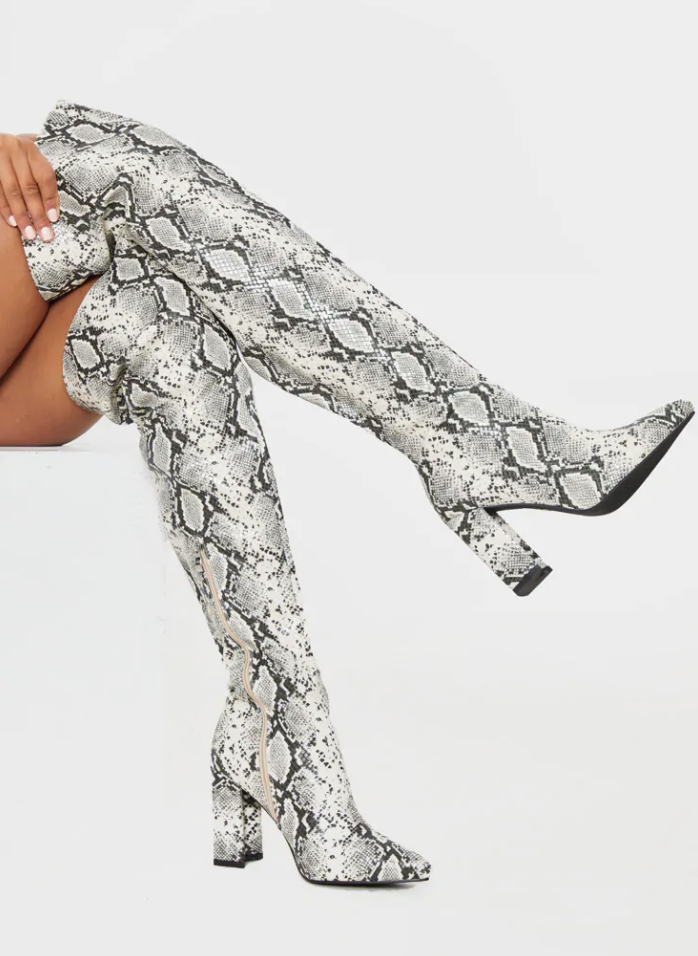 #5: Extra Wide Width Snakeskin Booties from Torrid ($42.97)
Want the look, but feel a little intimidated by knee-high boots? These wide width faux snakeskin booties are perfect with jeans or tights and a skirt!
Snag these wide width snakeskin boots here!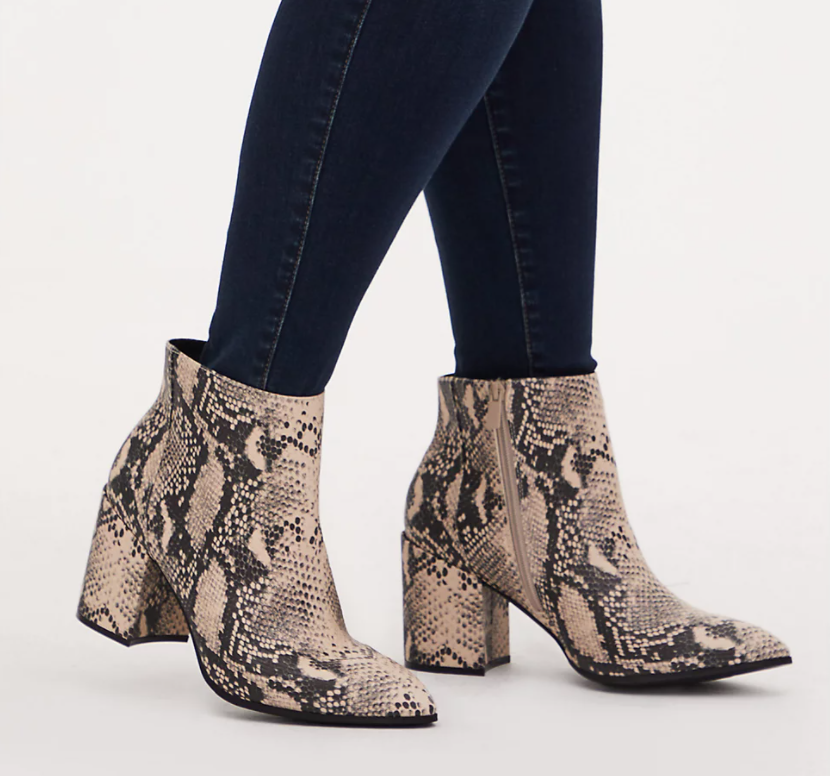 #6: Thigh High Plus Size Snakeskin Boots – Fashion to Figure ($128.99)
Faux snakeskin boots already make a statement, and these wide width boots ADD to that by going up above one's knees! I love the laced up back and this has a 3 inch heel. Fashion to Figure doesn't list the calf or thigh measurements on these, which is a bummer!
Snag these boots here!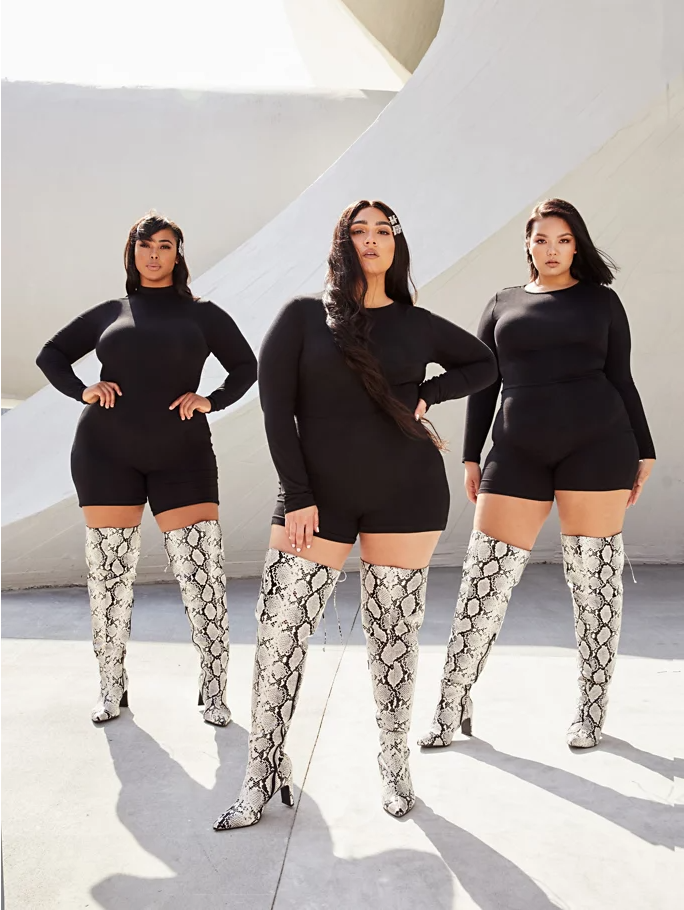 #7: Wide Width Bootie in Faux Snakeskin – ASOS ($44.50)
These boots are a bit taller than the ones from Torrid, so if you're into HIGH heeled wide width boots, check these snakeskin boots out!
Shop these wide width snakeskin booties here.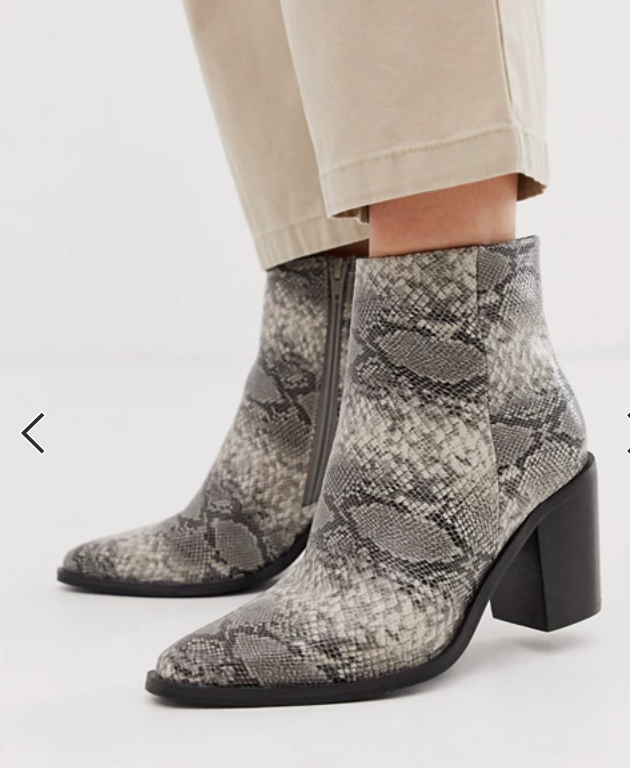 #8: Wide Width Bootie in Faux Snakeskin – Good American ($295)
These wide width snakeskin boots use 2 fabrics, the black (neoprene) offering extra stretch! These boots feature an elongated square toe with a chunky stacked heel.
Shop these wide width snakeskin boots HERE!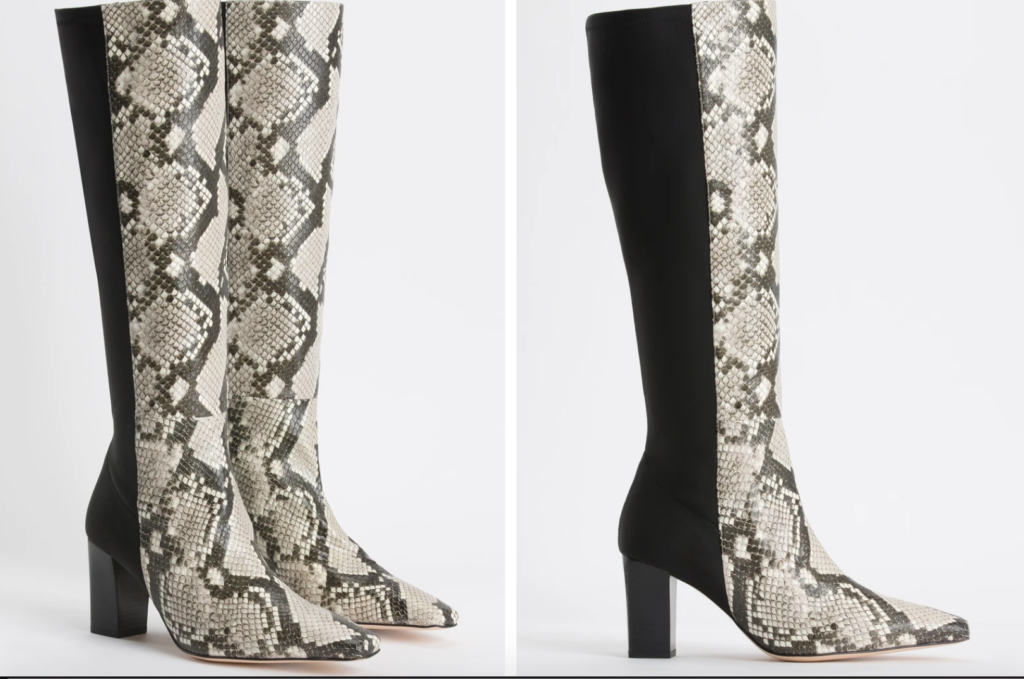 What Wide Width // Wide Calf Boots Do YOU Love?
I'm always looking for new brands to try, and I'd love to read *your* recs! Pop into my DMs on Instagram or leave a comment below!
More Plus Size Fashion Reviews
If you want to stay up-to-date on plus size fashion blog posts, I recommend joining me on your favorite social media platform (Facebook, Instagram or Twitter).
More of an email kind of person? Subscribe here!