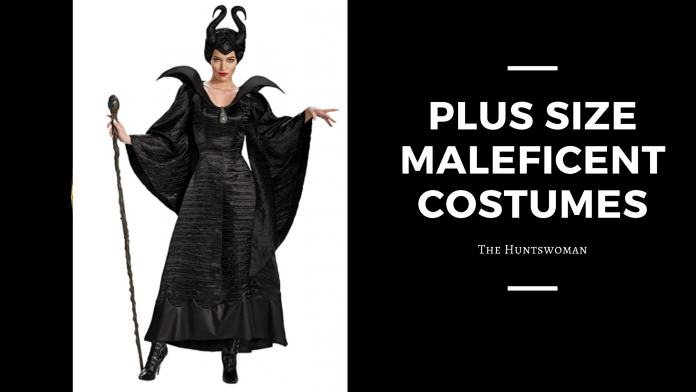 Hey there! This post contains affiliate links.  Using my links means I earn a commission, which helps me create more rad content.  More on affiliates here.
When it comes to Halloween, I love dressing up as a Disney villain. Being a princess is super fun, don't get me wrong – but there's just something so good about being BAD!
I'm looking into different options for Halloween costumes this year (like, 12 options lol), and plus size Maleficent is definitely on my list!! It can be SUPER overwhelming to view all of the different options for a plus size Maleficent costume (so many Halloween costume websites, so little time!), so I've shared the 9 plus size Maleficent costumes below.
Some are a little more sexy others a bit more covered up! Whatever costume you go with, I know you're going to look so good, it's scary!! 😉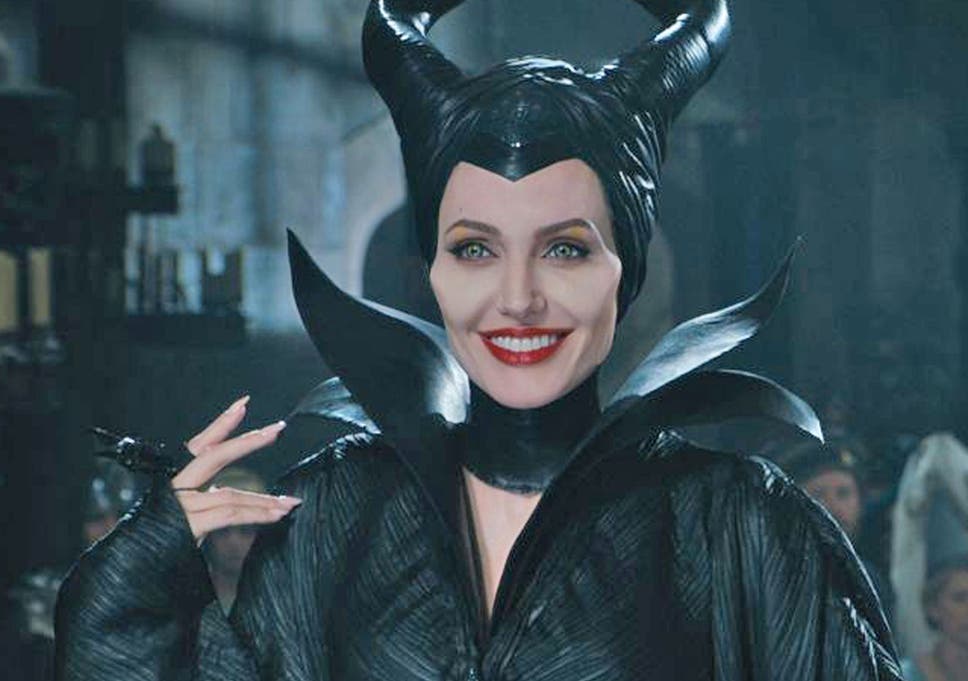 Plus Size Costume #1: Full Length & Intense Plus Size Maleficent Costume | $151 USD
Okay, let's start out with DRAMA and PRESENCE. This Maleficent costume featuring black dress with sculpted shoulders, brooch at neckline, dramatic bell sleeves and long train! It also comes with the horn-shaped headpiece pictured.
This costume goes up to an XXXL (Bust: 52″, Waist:45″, and Hips: 54″).
Shop here!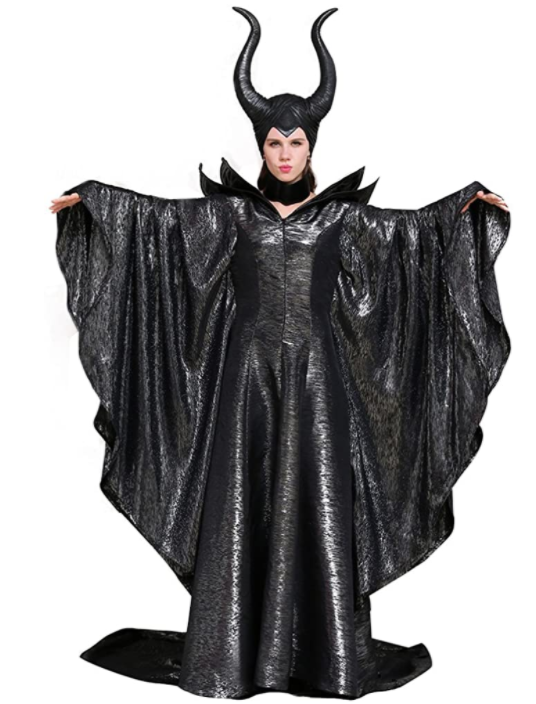 Halloween Costume #2: Disguise Adult Plus Size Maleficent Christening Black Gown Costume ($43.68 USD)
Want a dramatic costume, but don't want to worry about tripping on your majestic train? This plus size Halloween costume is perfect! The shoulder pieces are "fiber fill" meaning they're soft, not hard!
This costume goes up to an XL on Amazon, (Bust: 47″, Waist: 39″ and Hips: 49″).
The staff pictured is NOT included, so snag it here!
Shop this plus size costume HERE.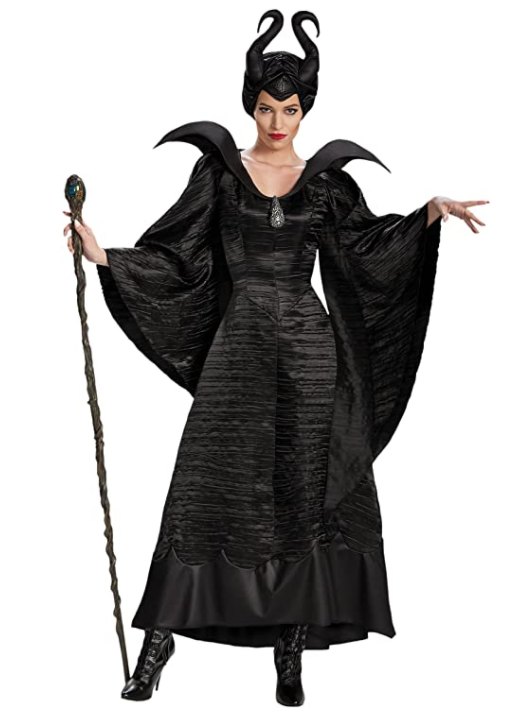 Plus Size Halloween Maleficent Costume #3: Charades Women's Magnificent Witch Costume Gown and Headpiece – Up to a 5X ($74 USD)
The most inclusive option is this Charades Maleficent-inspired Halloween costume. This costume is more old-school Disney than Angela Jolie live-action film, and I love the colors!
This plus size costume goes up to an 5X, but there's no size chart. I'd check the reviews to see measurements!
Shop here.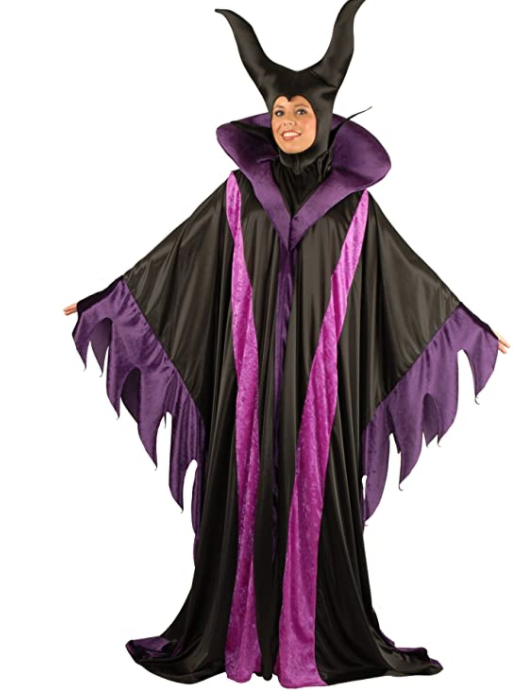 Plus Size Halloween Costume #4: Plus Size Maleficent Costume from Torrid
While there are a bunch of more sexy and short Maleficent costumes, none seem to come in plus size! UGH!
That's okay, we're resourceful – and there are oodles of places to get the Maleficent horns and headpieces (even custom options on etsy!), and pairing it with a curve hugging plus size black dress shouldn't be too hard. 😉
Pair these horns ($16.88) available HERE with this Maleficent-inspired dress from Torrid, and BAM! Plus size Maleficent costume, and a dress you can wear year round.
This dress goes up to a size 28, and the size chart reads (Bust: 64″, Waist: 58″, Hips: 70″).
Shop the dress HERE and horns HERE!
Bonus: Cheekbone Makeup Effect for Maleficent Costume ($26.84)
Do you love the strong cheekbones Angelina Jolie has in the live-action movie? Same!!
If you're into going NEXT LEVEL with your costume, definitely check out cheek prosthetics! There are loads of tutorials on how to use these, and it's not as scary as one may think!
Details on these Maleficent cheek prosthetics here.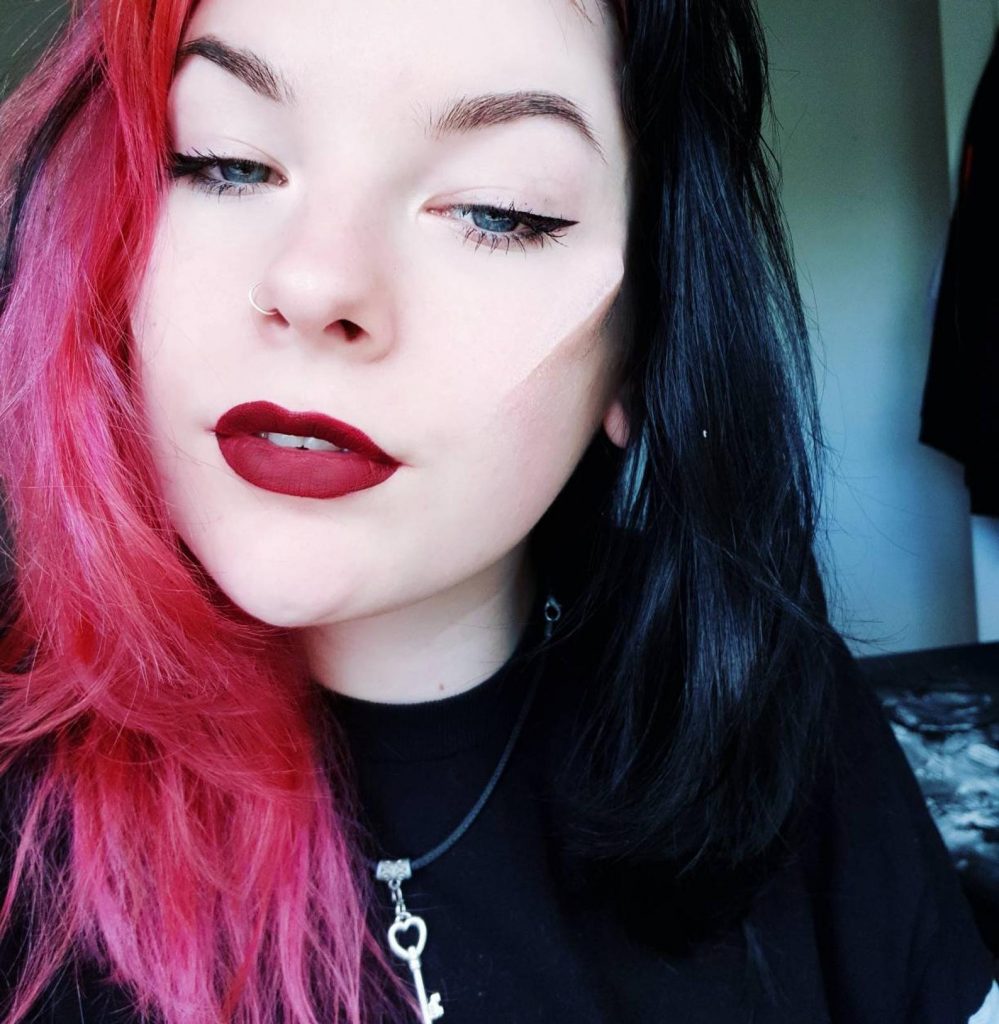 Need more plus size costume recommendations?
Trying to figure out where to buy fun plus size Halloween costumes? Check out THIS blog post! I list my favorite plus size brands.
More Plus Size Fashion Reviews
If you want to stay up-to-date on plus size fashion blog posts, I recommend joining me on your favorite social media platform (Facebook, Instagram or Twitter).
More of an email kind of person?  Subscribe here!