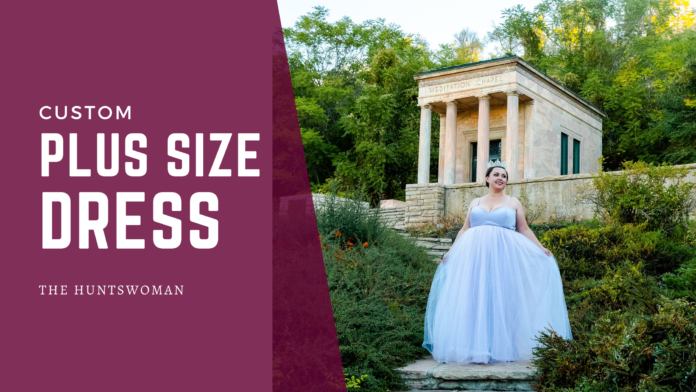 Hey there! This post contains affiliate links.  Using my links means I earn a commission, which helps me create more rad content.  More on affiliates here.
Last year, I did directed and modeled in a plus size princess dress, for a fashion editorial titled, "Miss America Artemis."
I'm going to treat this blog post like a "Behind the Scenes" tour of this photoshoot, sharing how I scouted the location, styling, the team and, of course the photos!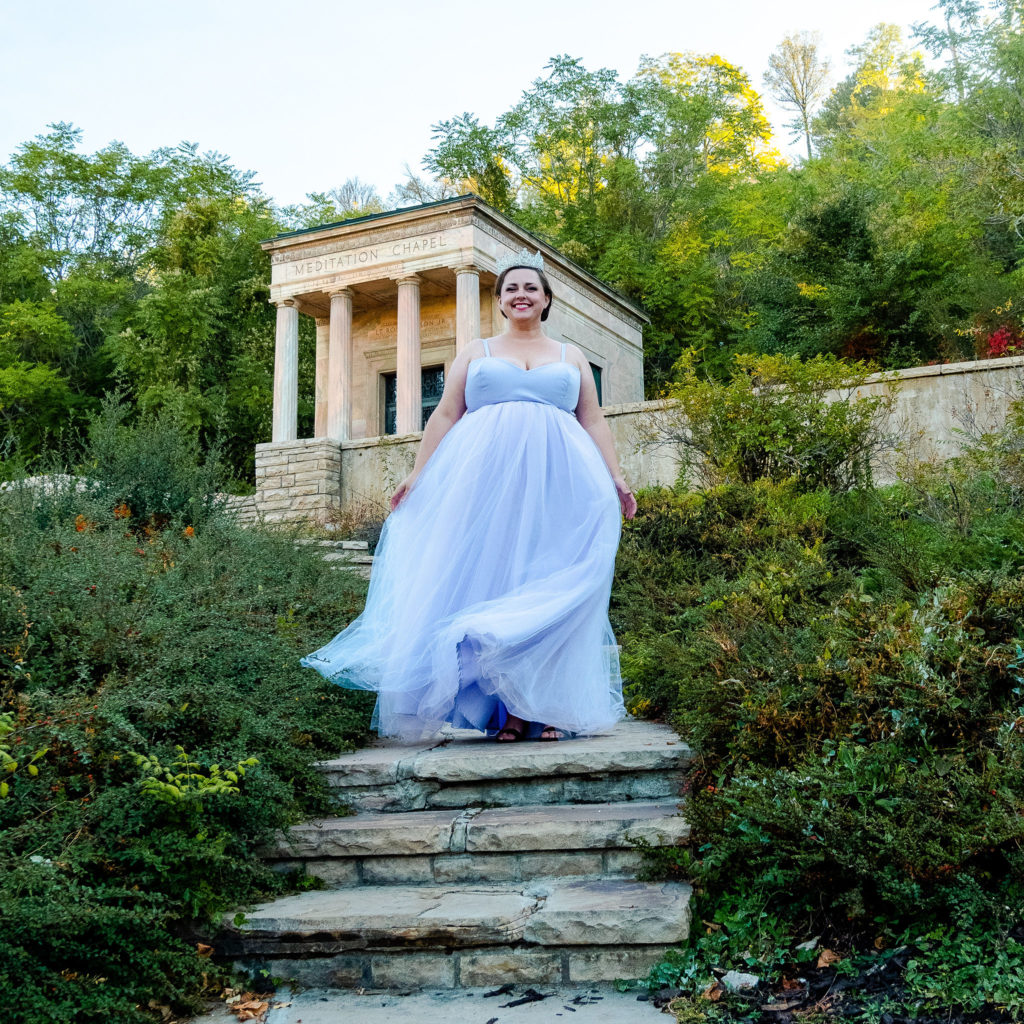 Plus Size Princess Dress
So, let's start with the LOOK – the plus size princess dress in LAVENDER. This "Ella Tulle Ball Gown" is from Hannah Caroline Couture, an inclusive wedding gown designer (based in Nebraska) – who is known for her statement making gowns and jumpsuits.
The custom made plus size princess dress is made from "matte satin and features a structured bodice with a sweetheart neckline and thin satin straps. The skirt features a full, gathered ball gown skirt of 7 (!!) layers of tulle that can incorporate up to three different colors of tulle."
I really gotta emphasize the tulle here, folks. There was a TON of tulle! So fun!
Okay, back to the description:
"The bodice is lined with a second layer of satin with a layer of interfacing inside to provide structure and a smoothing effect throughout the bodice. The skirt is lined with a full-length a-line satin skirt. There is a zipper closure at the center back. "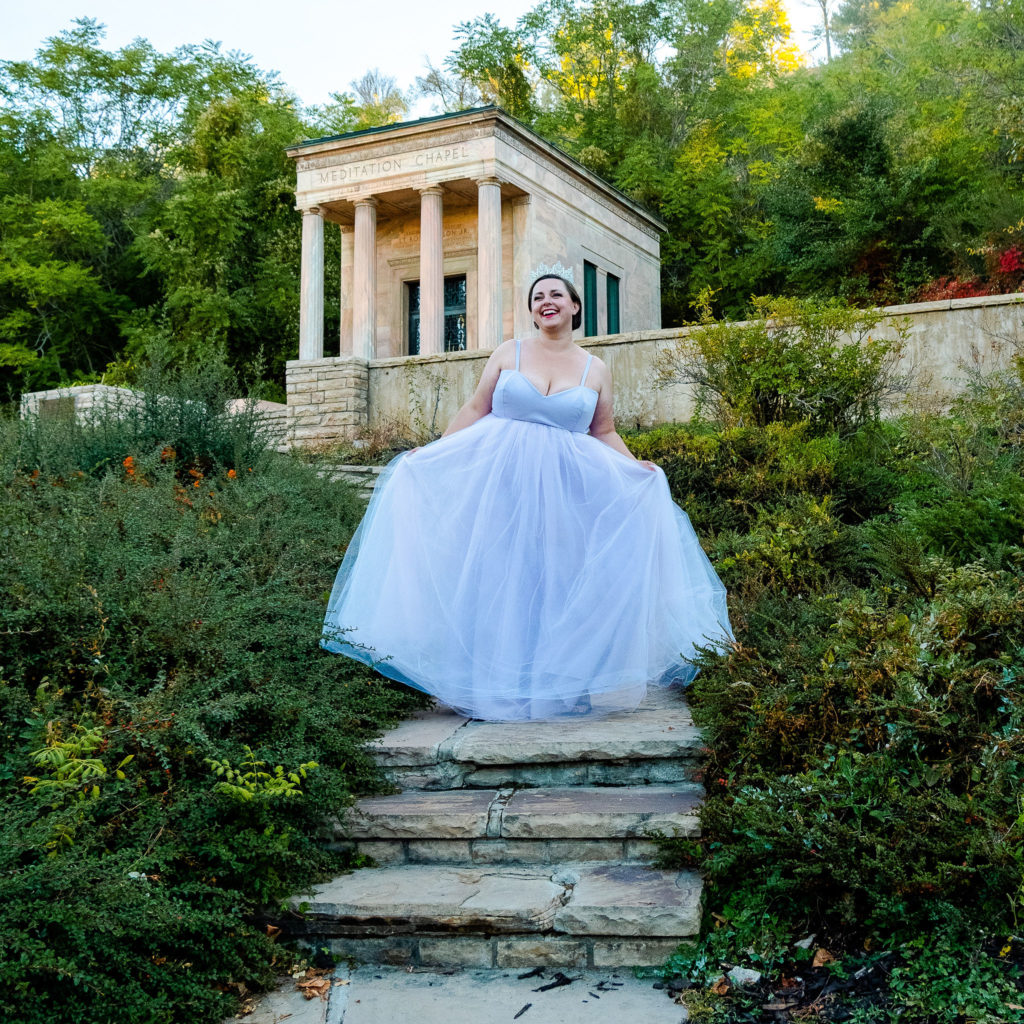 Photoshoot Planning – Creative Director
Below, I've shared how I planned this photoshoot:
Location Scouting – Editorial Photoshoot
I found this location at a park in Salt Lake City, of all places. I saw an add for a list of 100 photoshoot locations in SLC, and I snagged that guide real quick! Location scouting for a photoshoot can take a lot of time.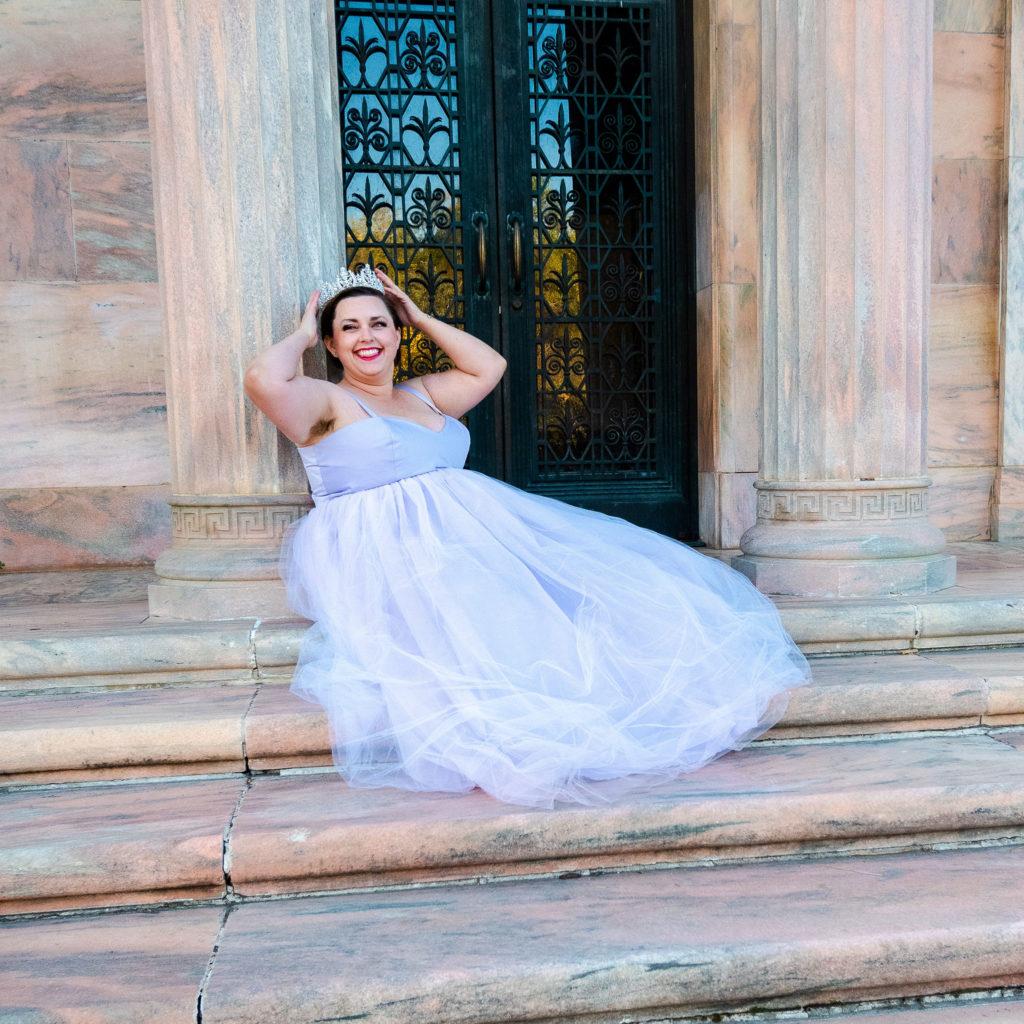 Day Of Planning – Plus Size Model in Utah
The day of the shoot, Elisabeth Dee assisted on set. They're a production and operations pro, and they kept things organized behind the scenes, took b-roll for social media, etc. Photoshoots like this involve a lot of STUFF (garment bags, makeup, shoes, accessories, tiaras, etc).
For a changing room, I borrowed my mom's SUV for the day. I knew I would need SPACE to change inside of a car, as the princess dress is fluffy!
The photographer for the shoot was Angela Petersen, a creative professional in northern Utah.
Communicating with Team
Before the day of the shoot, I sent a timesheet with the schedule, list of shots (called a "shot list") I wanted and a packing list for me the morning of.
This meant that everyone was in the know!
Plus Size Princess Dress – Ms. America Crown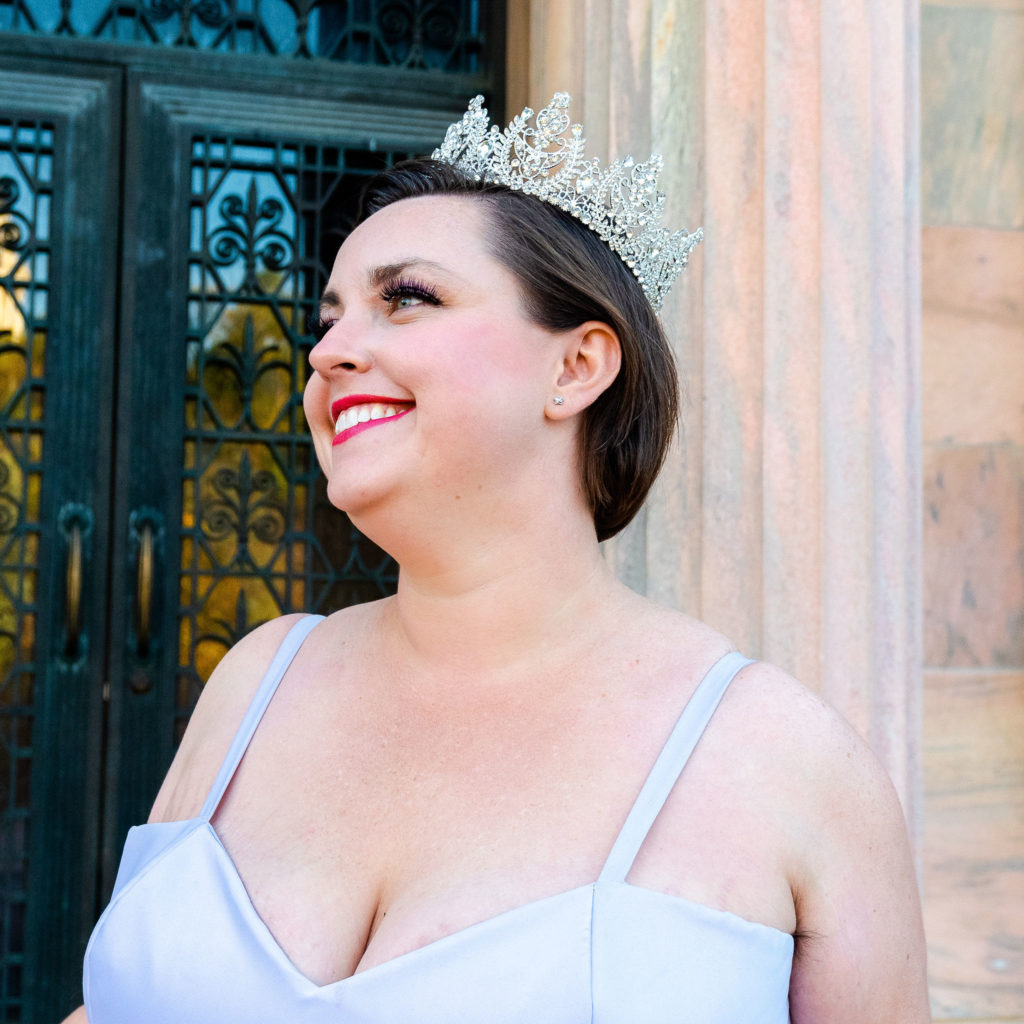 Once I found the temple backdrop, I realized the pinks and purples in the marble would look amazing with the plus size princes dress. A few brainstorm sessions and I had found a bedazzled owl (the animal associated with the Greek goddess, Artemis) and I had my concept!
I loved the sparkle on my new owl friend (that I found at JoAnn's Fabrics), but I knew that I would need some bedazzle to tie in the look.
I looked for accessories and other props, and then found this glittering crown.
Looking at it, it reminded me of Miss Congeniality.
This is a Miss America crown!
I realized this all combined into a sparkly and bit of a kitschy plus size editorial fashion shoot. It's giving me a bit of "princess-core" vibes, ya know?
"Miss America Artemis" to be exact.
"Miss America Artemis" to be exact.
Photo Time! Plus Size Princess Dress
Below, I've shared photos from the "Miss America Artemis" shoot. I love collaborating with brands on shoots like this, so if you're a plus size fashion brand who would love editorial photos – drop me a line, here.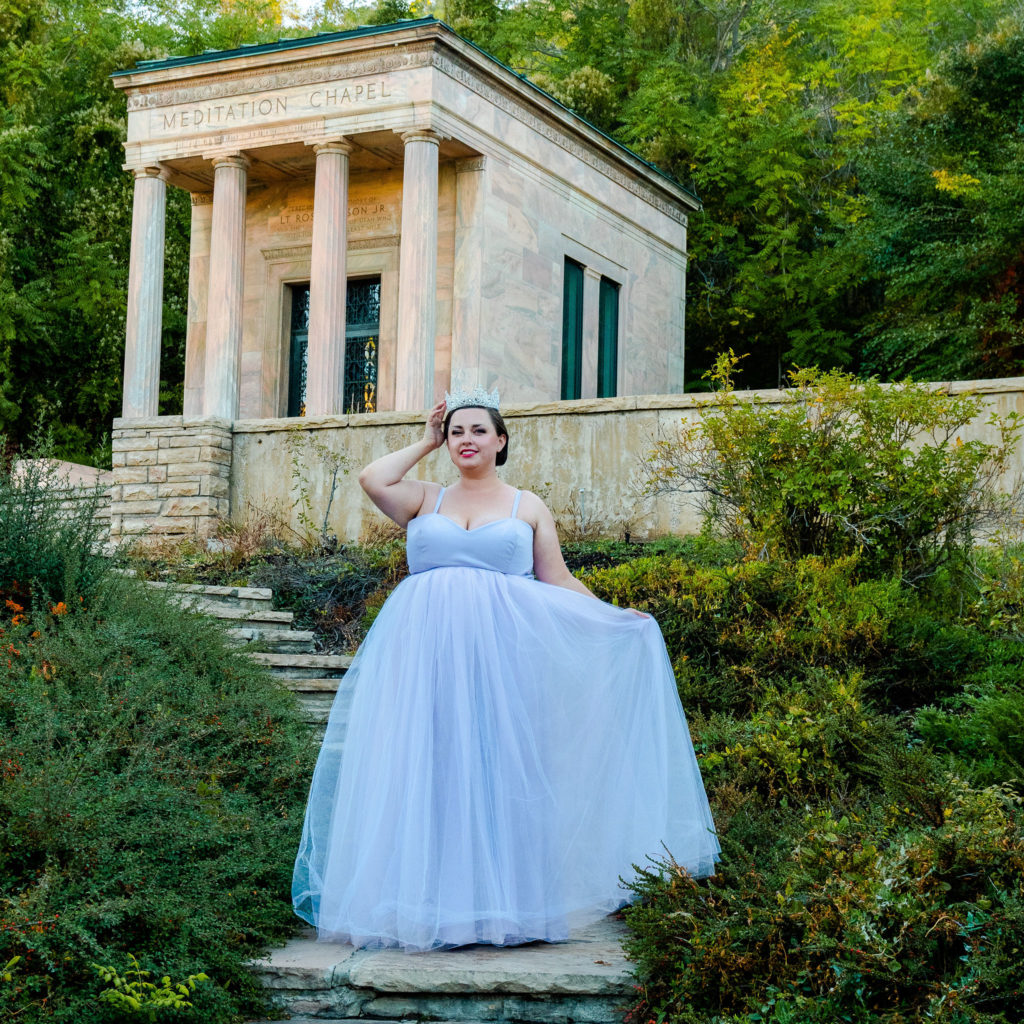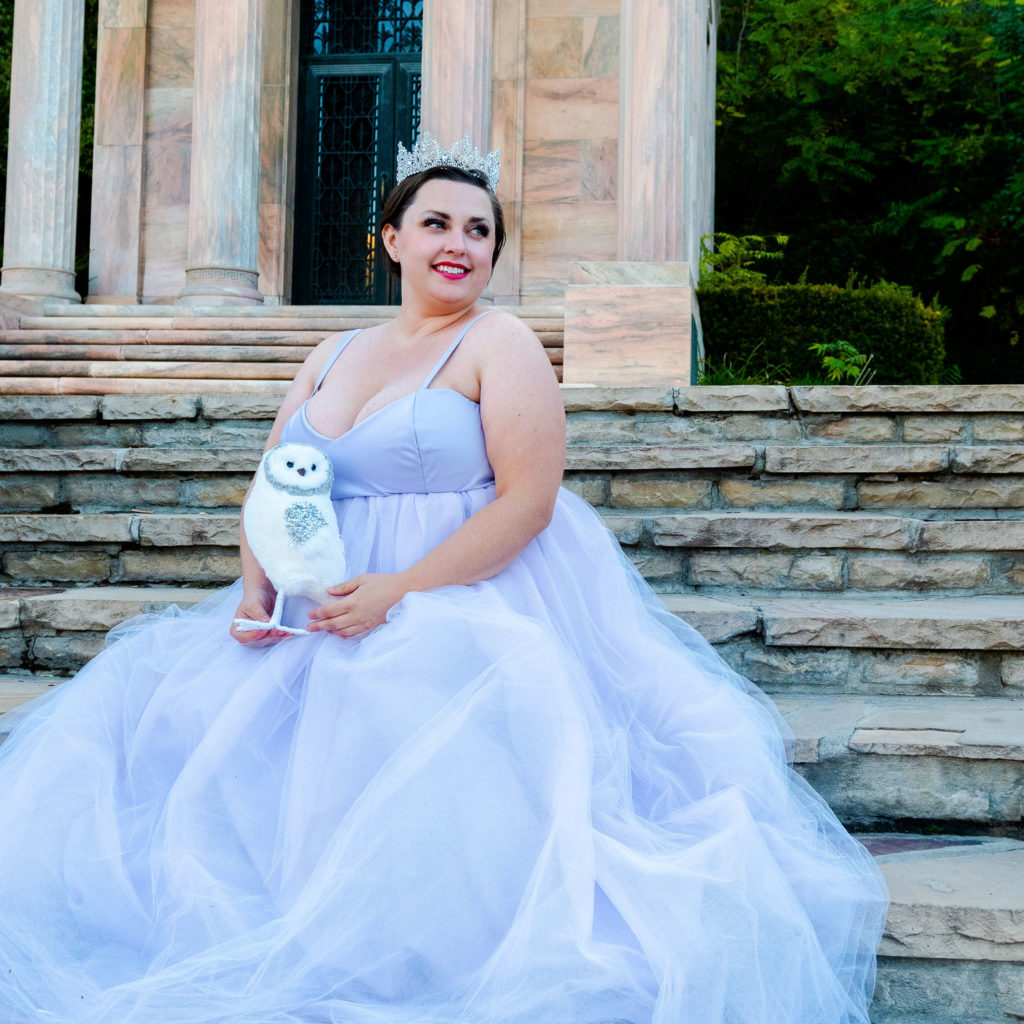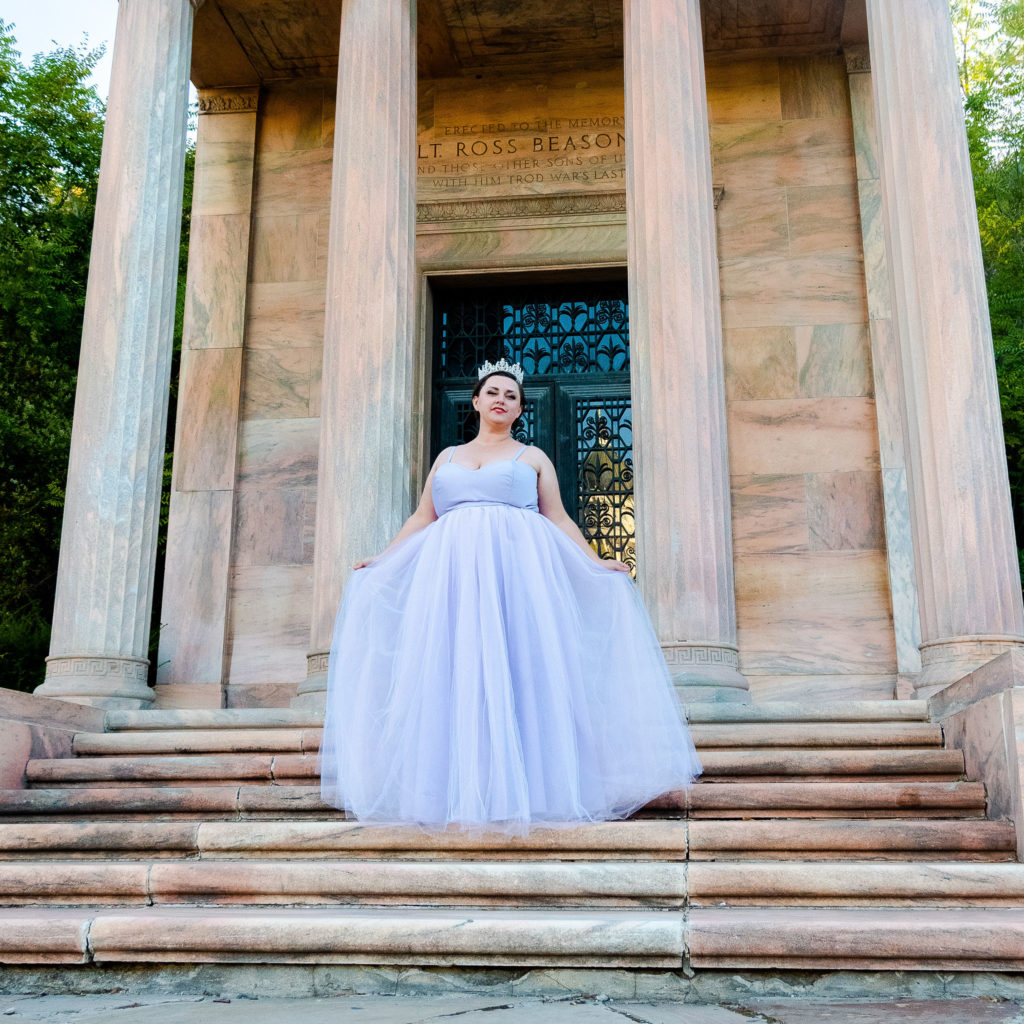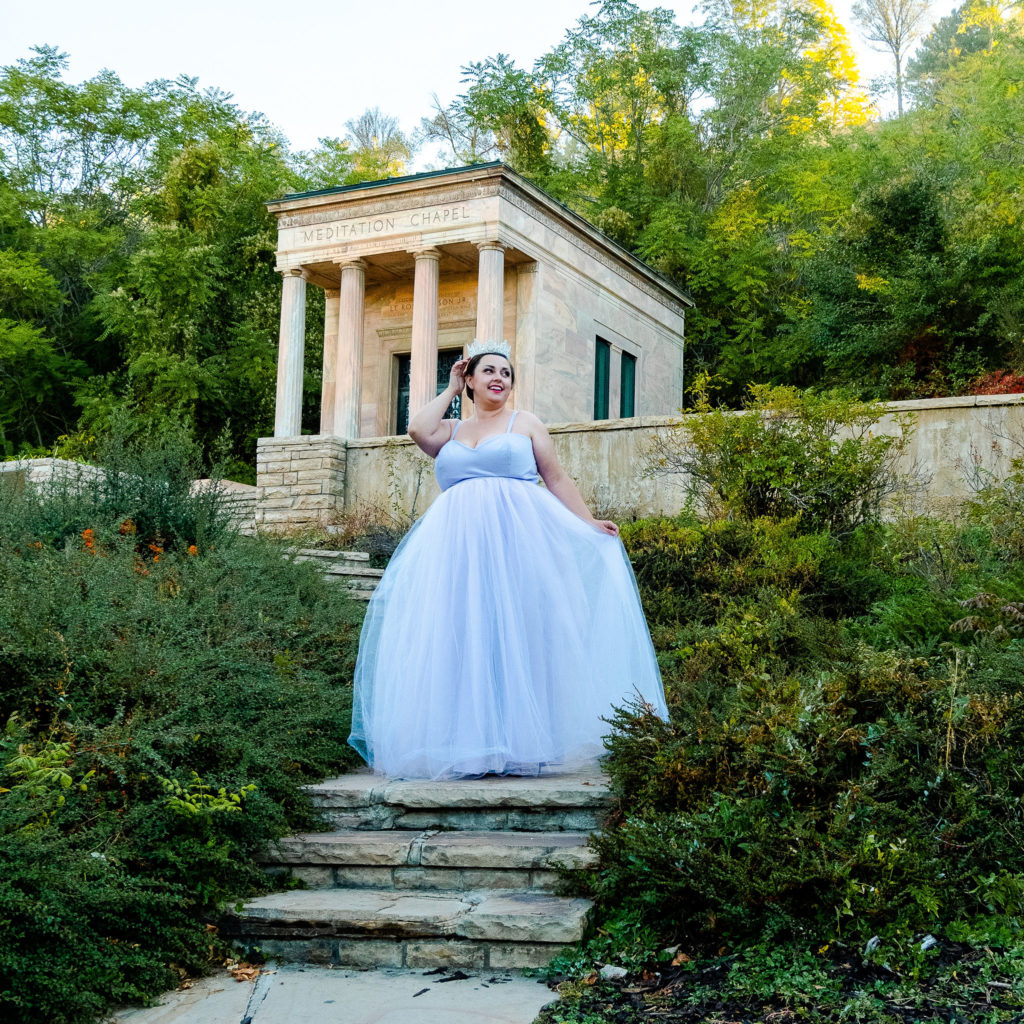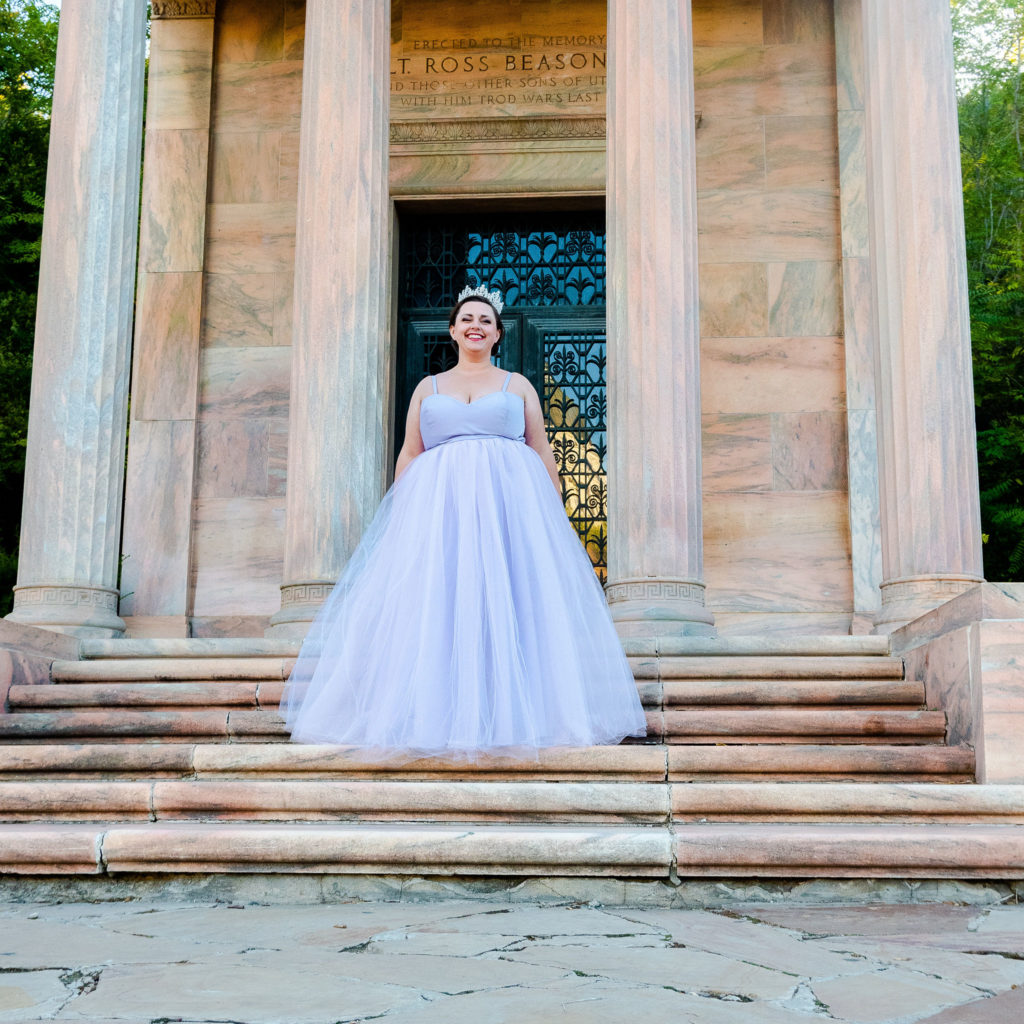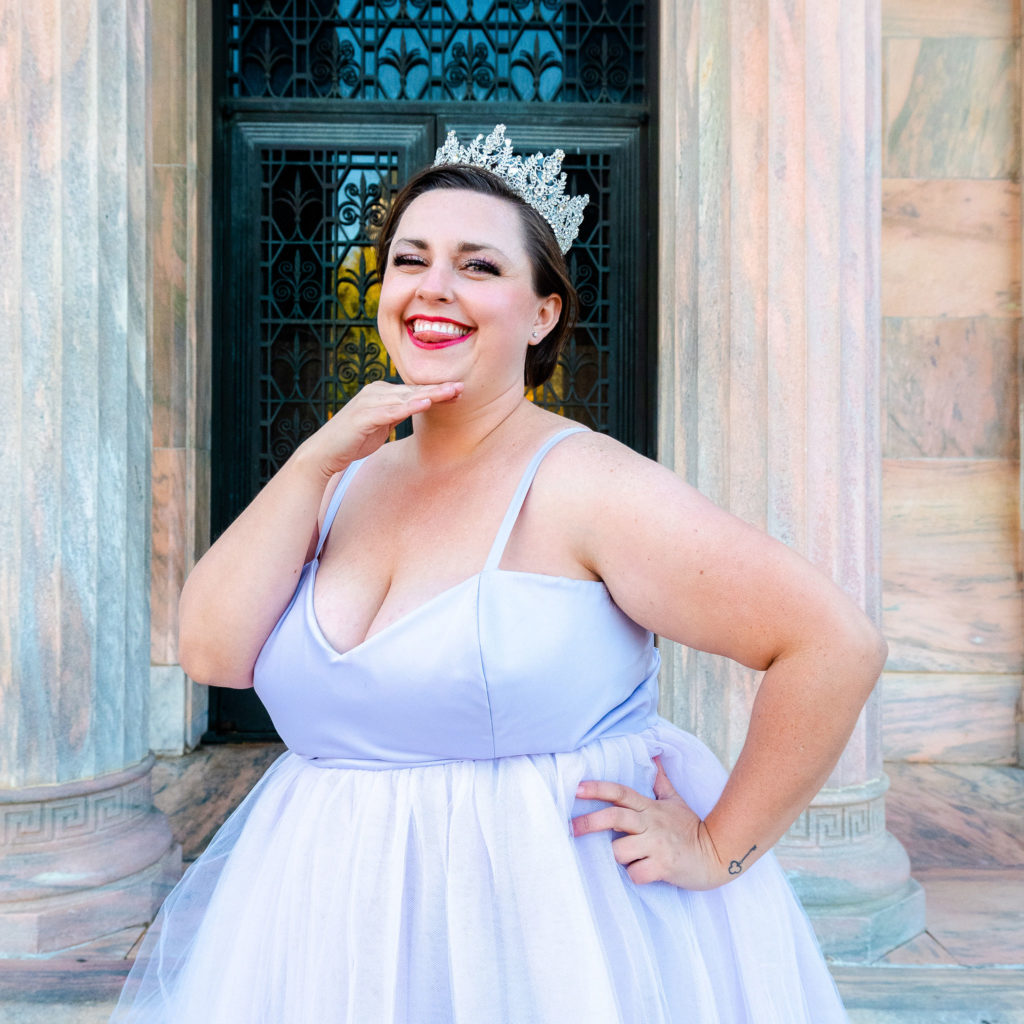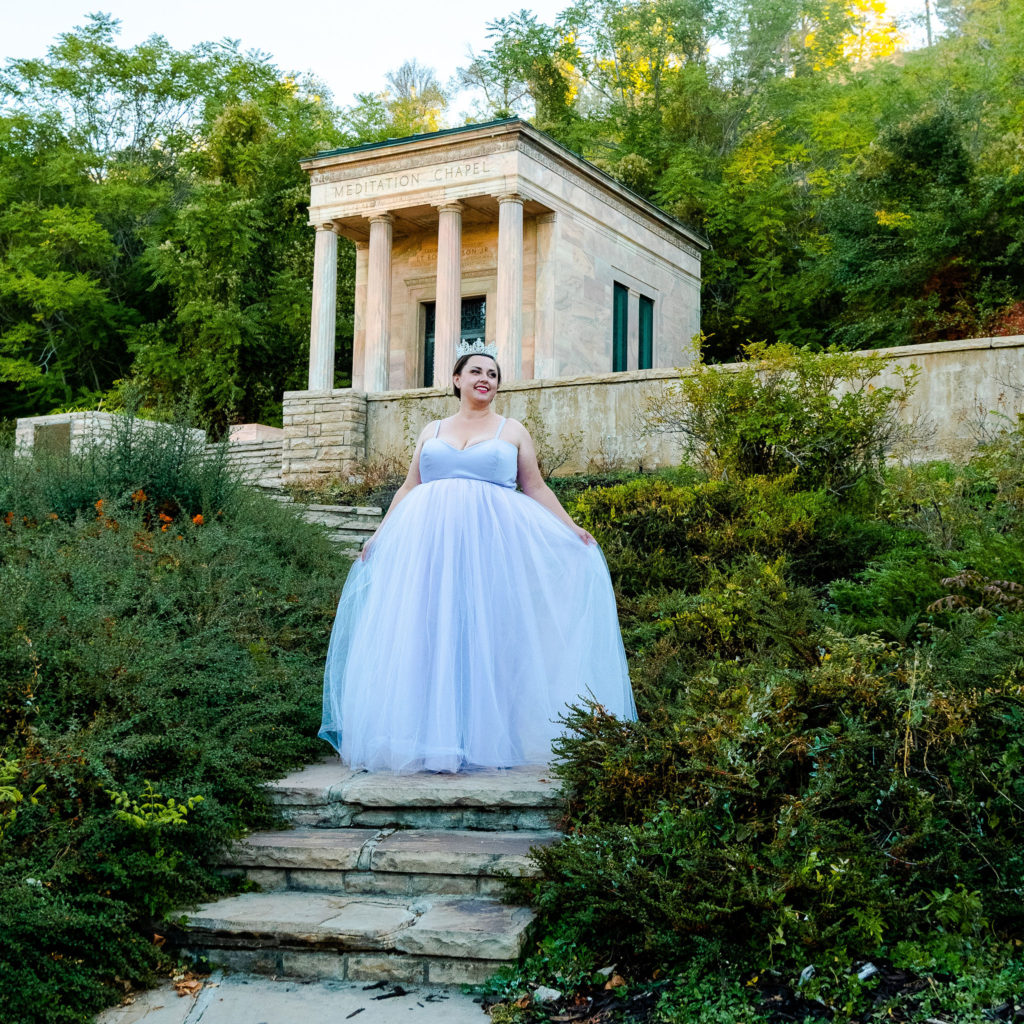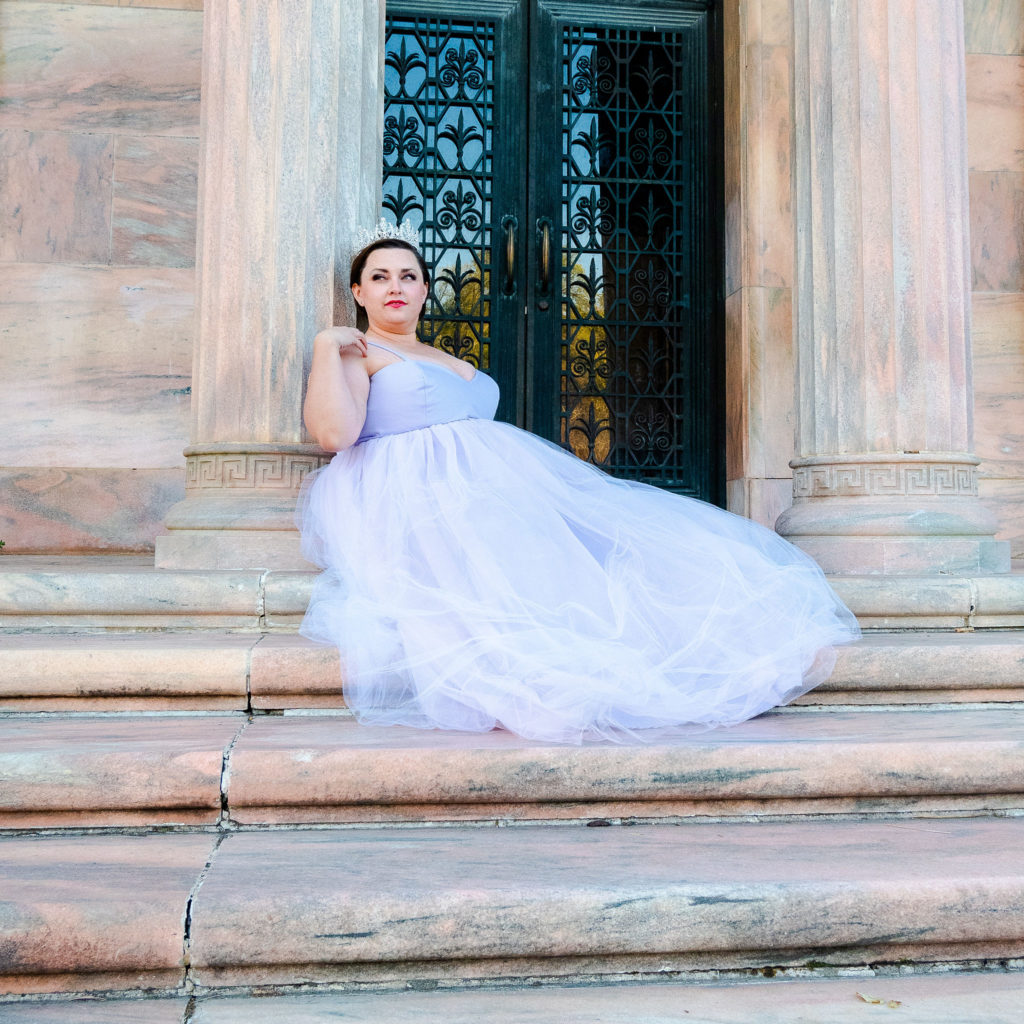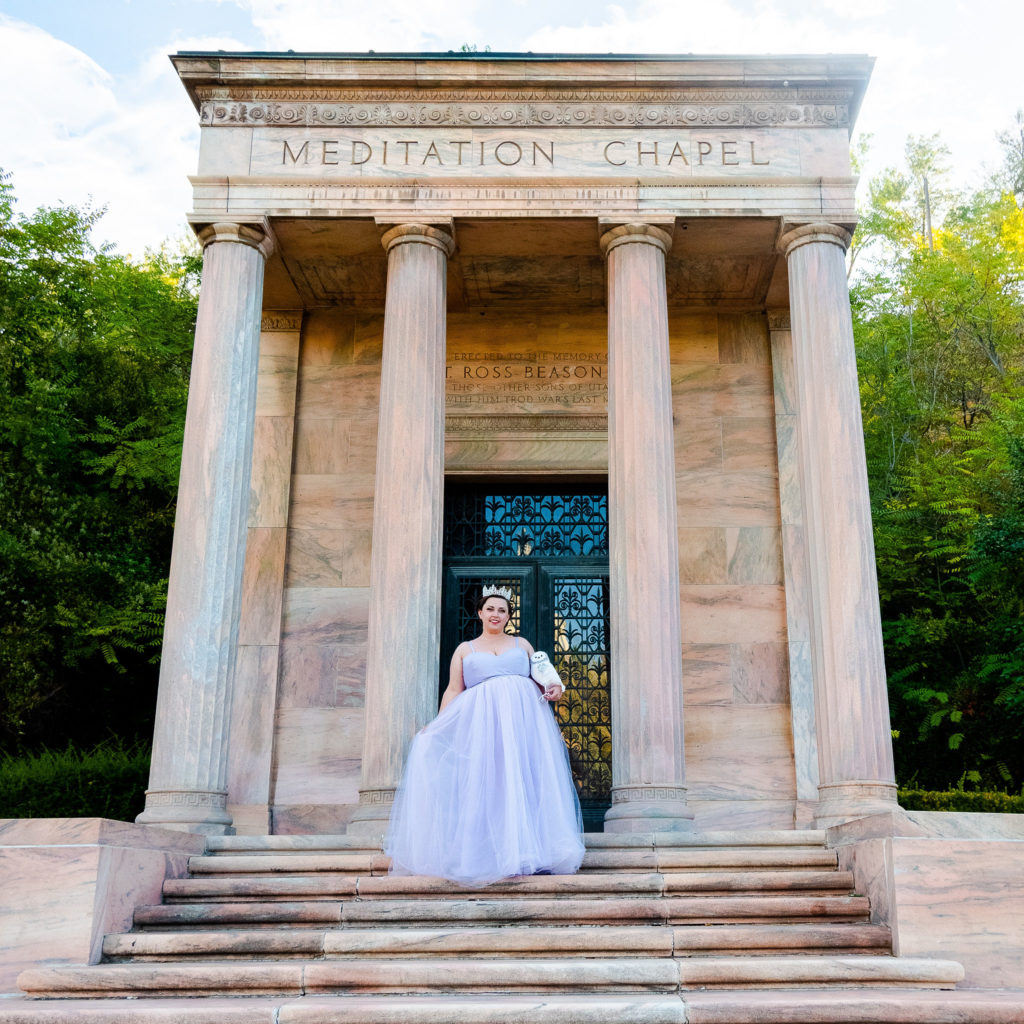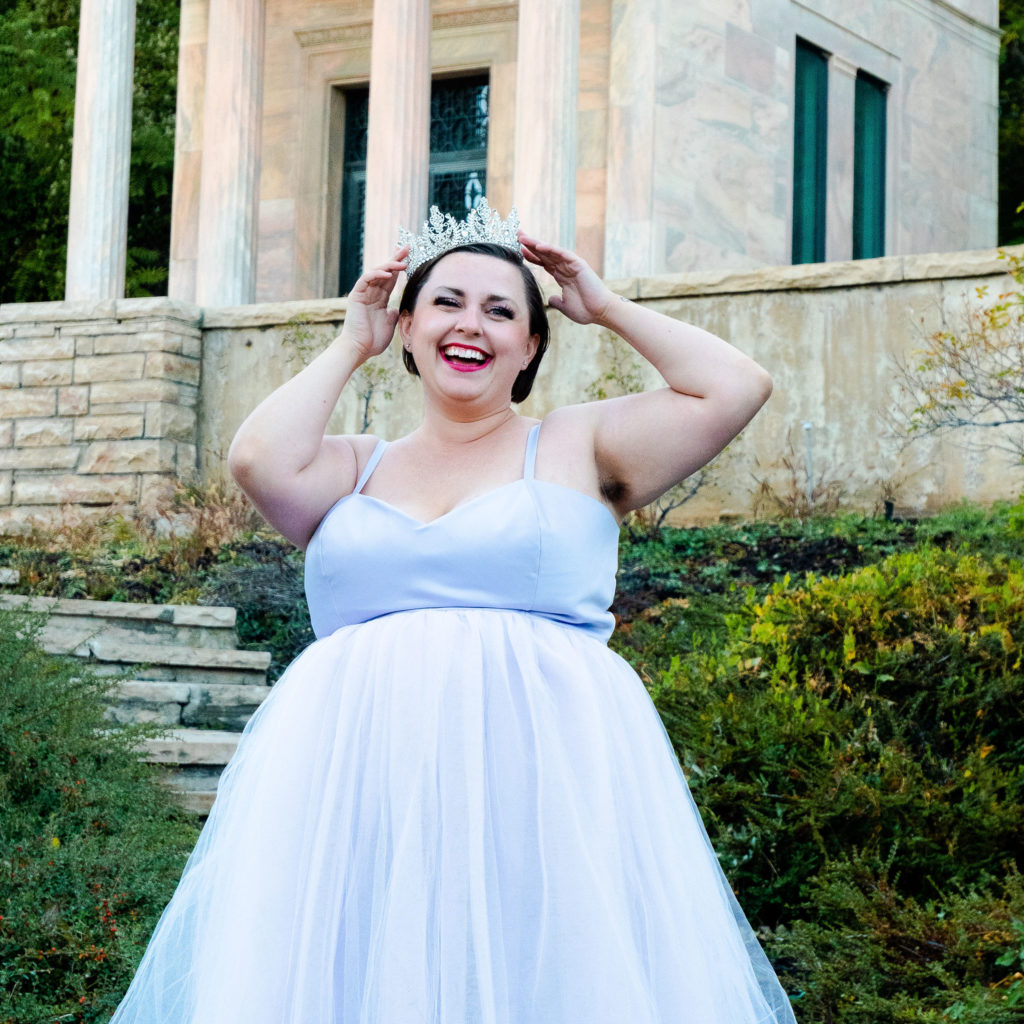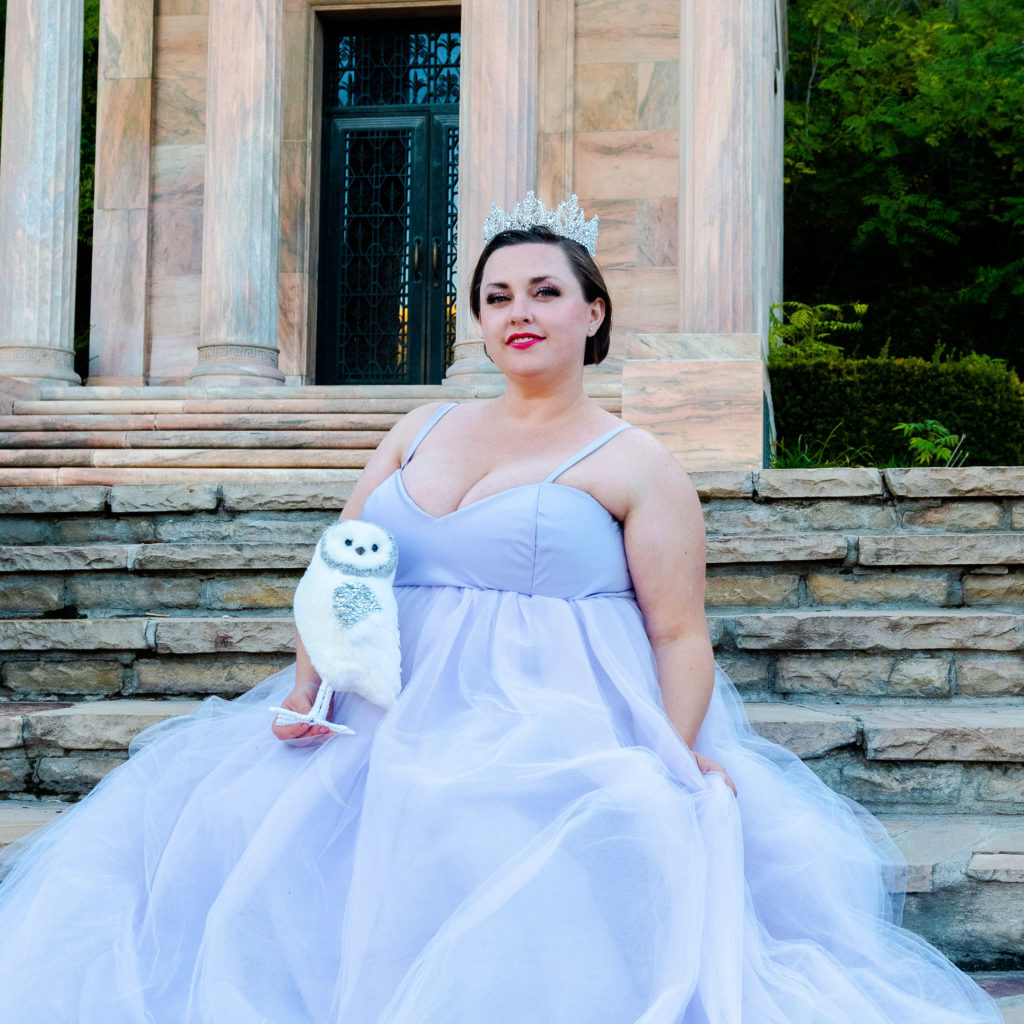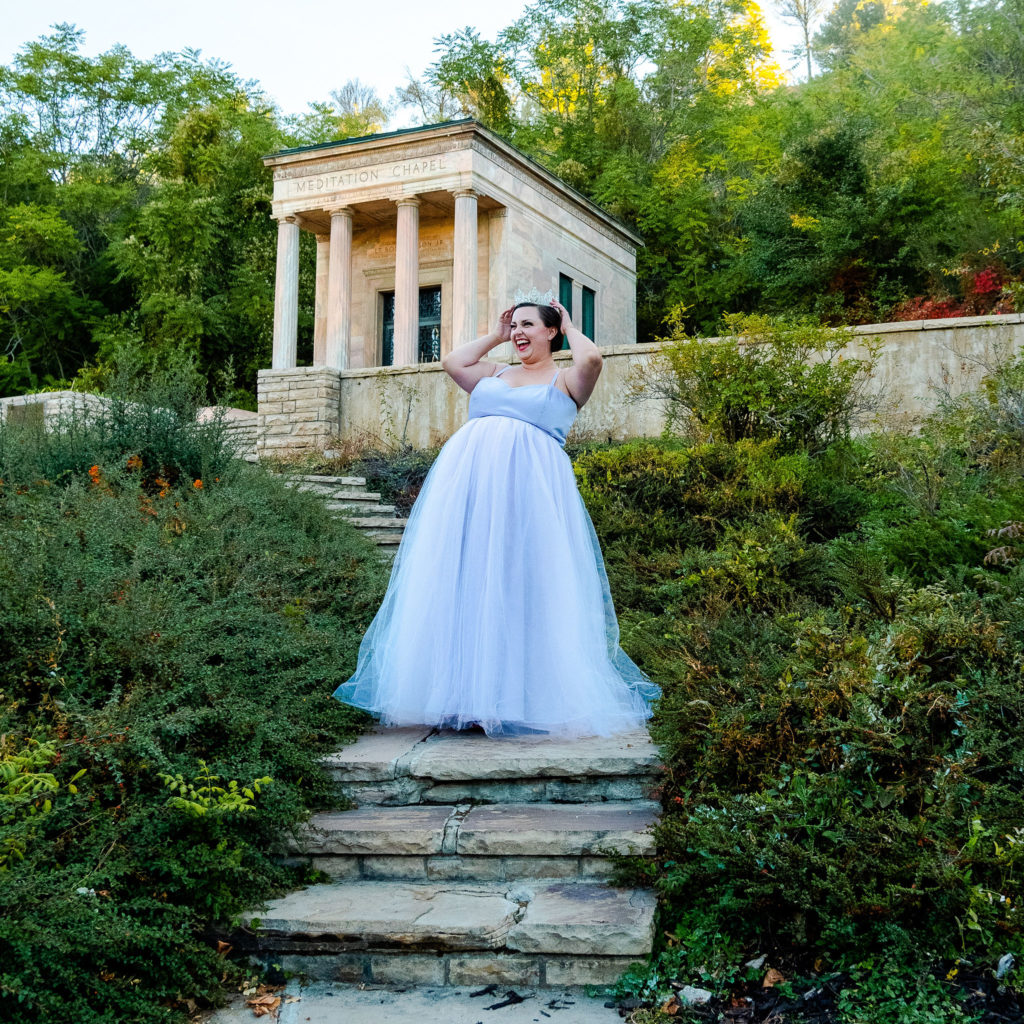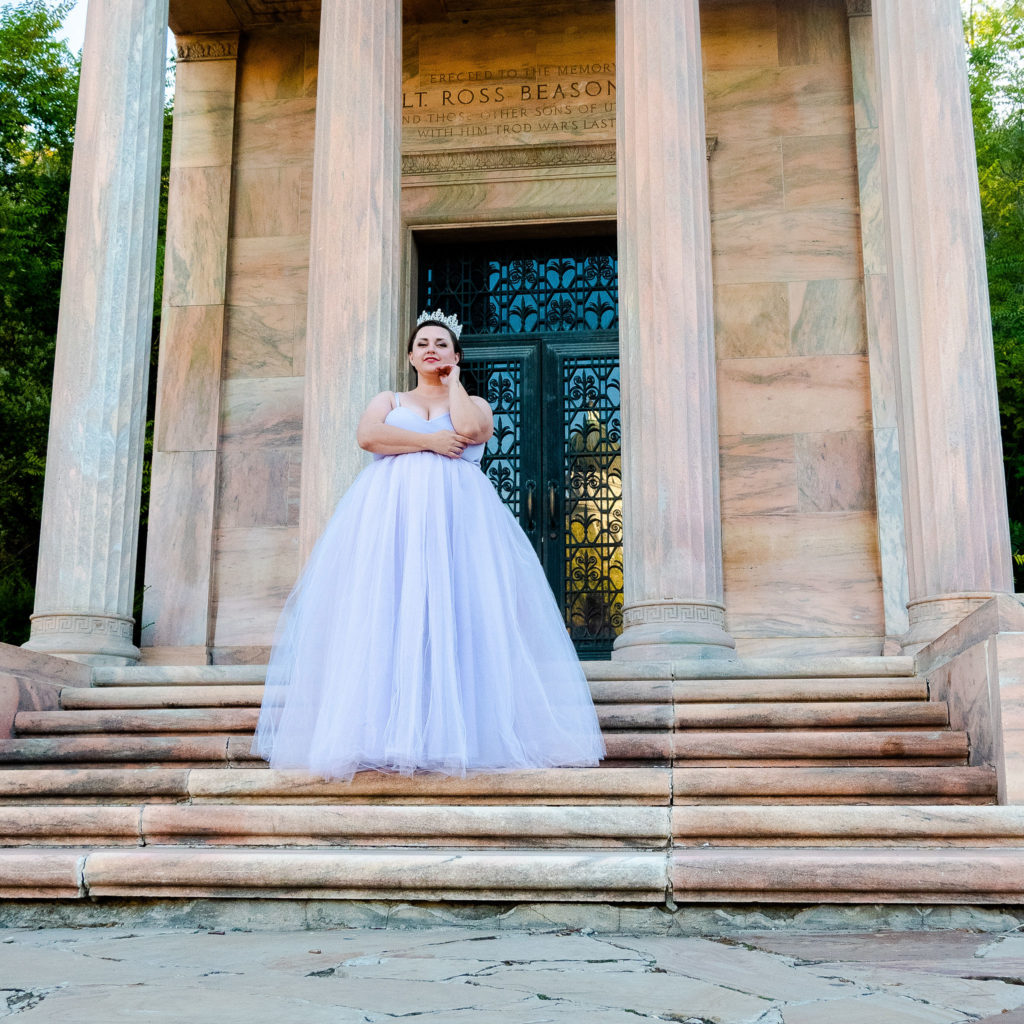 More Plus Size Fashion Editorials?!
Do you love seeing creative photoshoots like this? I'd love to share more of my work with you! Below, I've shared a few more photoshoots:
Love Fashion?
If you want to stay up-to-date on wonderful plus size imagery and new brands to try, I recommend joining me on your favorite social media platform (Facebook, Instagram or Twitter).
More of an email kind of person? Subscribe here!