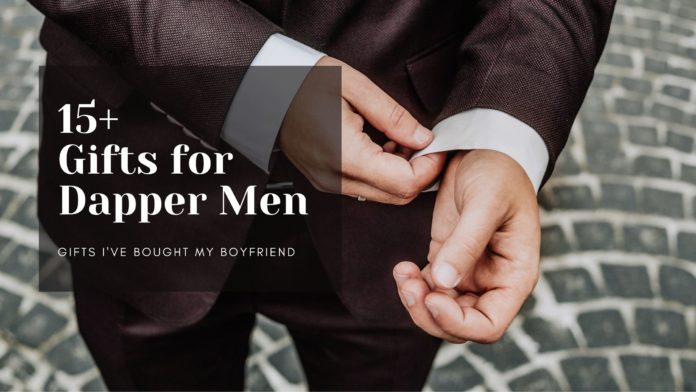 Hey there! This post contains affiliate links.  Using my links means I earn a commission, which helps me create more rad content.  More on affiliates here.
Ok besties! Today, I'm sharing 21+ gift ideas for a dapper man, listing gifts *I* have bought for my dapper boyfriend!
Shopping for men, masculine folks [love my LGBTQ+ and gender diverse cuties], can be SO FREAKING HARD. Seriously! I have spent HOURS looking for the best presents for a dapper boyfriend.
Gifts for a Dapper Boyfriend
BUUUT, if your boyfriend loves clothes,, and is a dapper cutie [loves bowties, cufflinks, fashion, fancy shoes, etc], there are some stellar gifts that you can give them!
Below, I've shared 21+ gifts for a dapper boyfriend!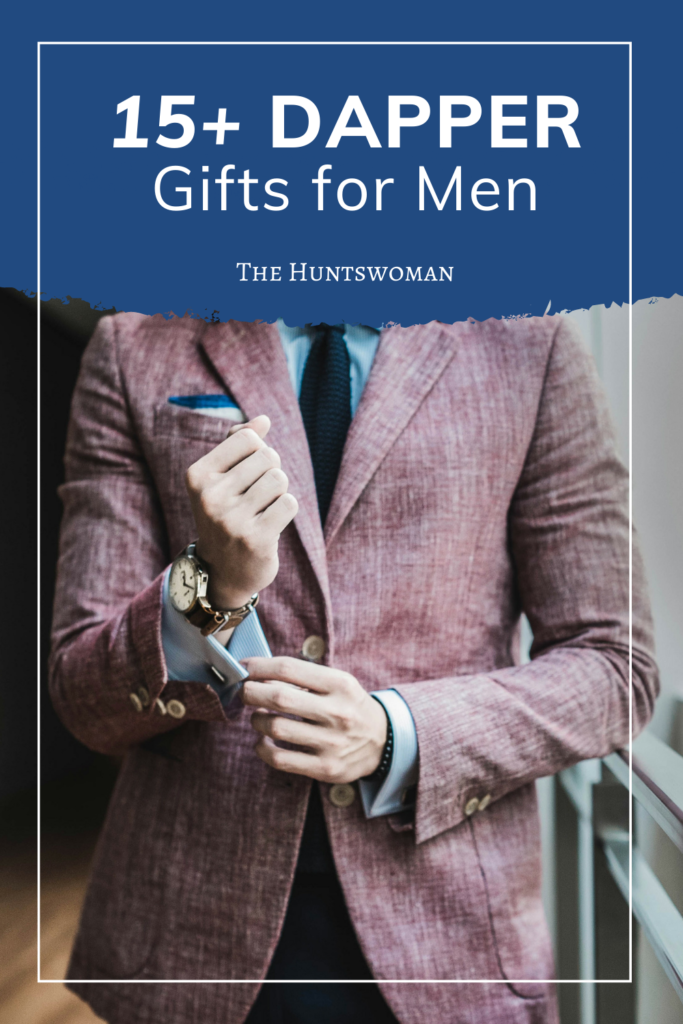 I snagged a monogram robe as a gift for my boyfriend last fall, choosing a lightweight waffle knit that can be worn out of the shower or while hanging around the house.
My dapper boyfriend LOVED the monogram detailing.
I snagged this robe in a dark blue, and the etsy seller, Gifts for Guys, has added this fun option!
Check out this dapper boyfriend gift here!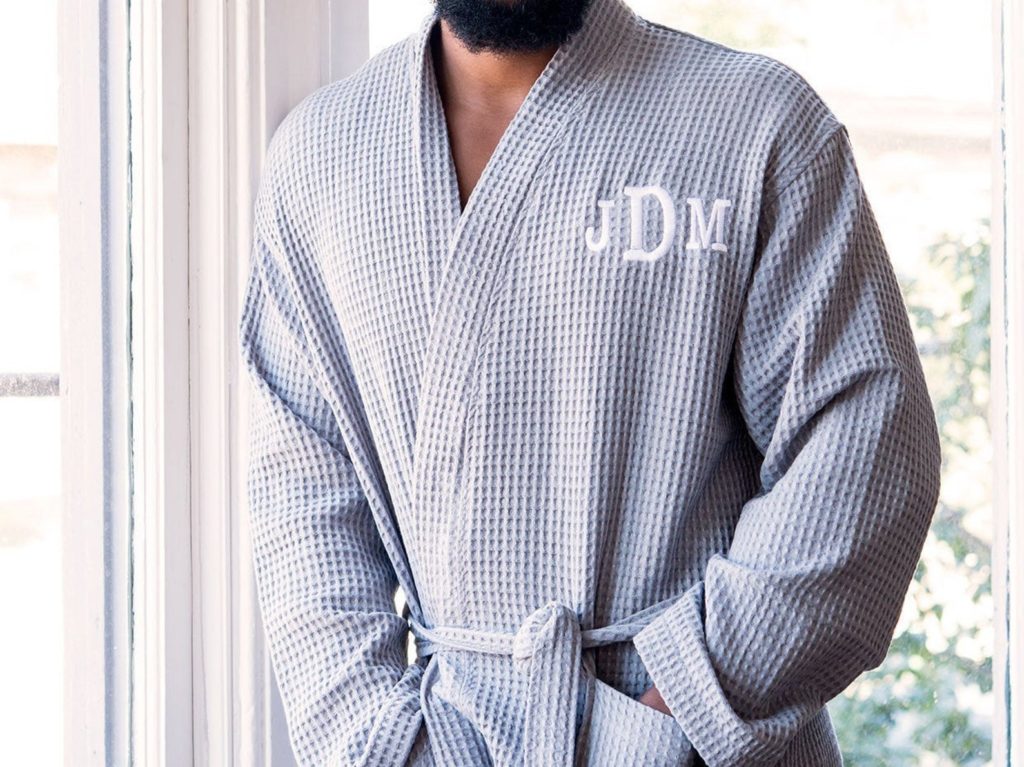 This is a STELLAR gift for your dapper boyfriend, as you can customize just about everything about your INDOCHINO suit – and get a professional fitting in stores located across the country.
My boyfriend and I went to get him fitted at the INDOCHINO in Washington D.C., and we had a blast looking at the fabrics, linings, etc. The staff was really warm and knowledgeable. My boyfriend is Trans, so we were a little worried he'd have a bad experience – but the staff was great.
I haven't hit "checkout" on a suit for my boyfriend yet, so stay tuned for that review! Probably going to go with a 3 pieces suite in a dark gray. I also love their plaid and velvet suits!
Shop dapper gifts for your boyfriend here!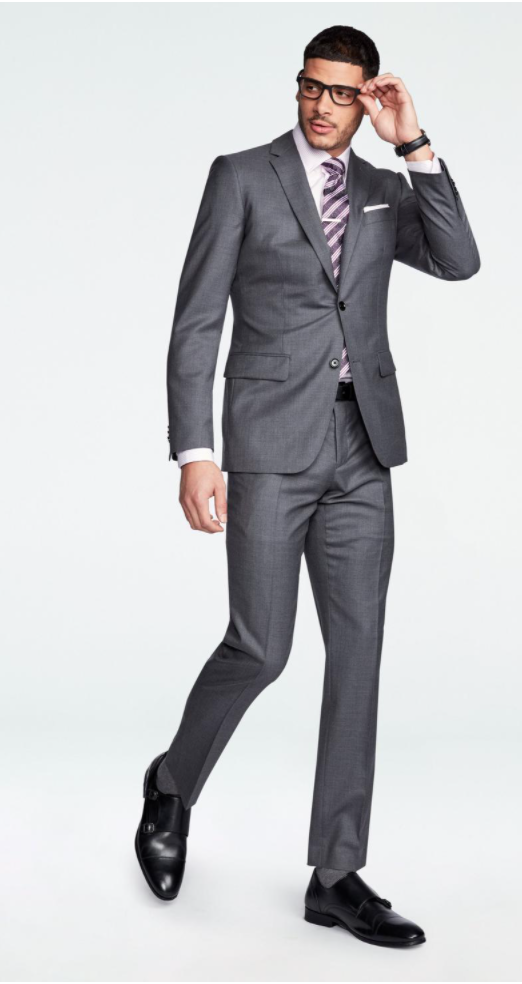 Next up on my guide to gifts for a dapper boyfriend, we have… monogrammed handkerchiefs!
Are you seeing a monogram trend emerging? There's def more to come, lol.
These handkerchiefs are perfect for the dapper man who loves to be a gentleman, and I love the attention to detail this shop [I purchased from Threadworks Gifts!] had for the monogram and stitching. Seriously, I am so impressed with their communication and clear info!!
Snag this gift for dapper men here!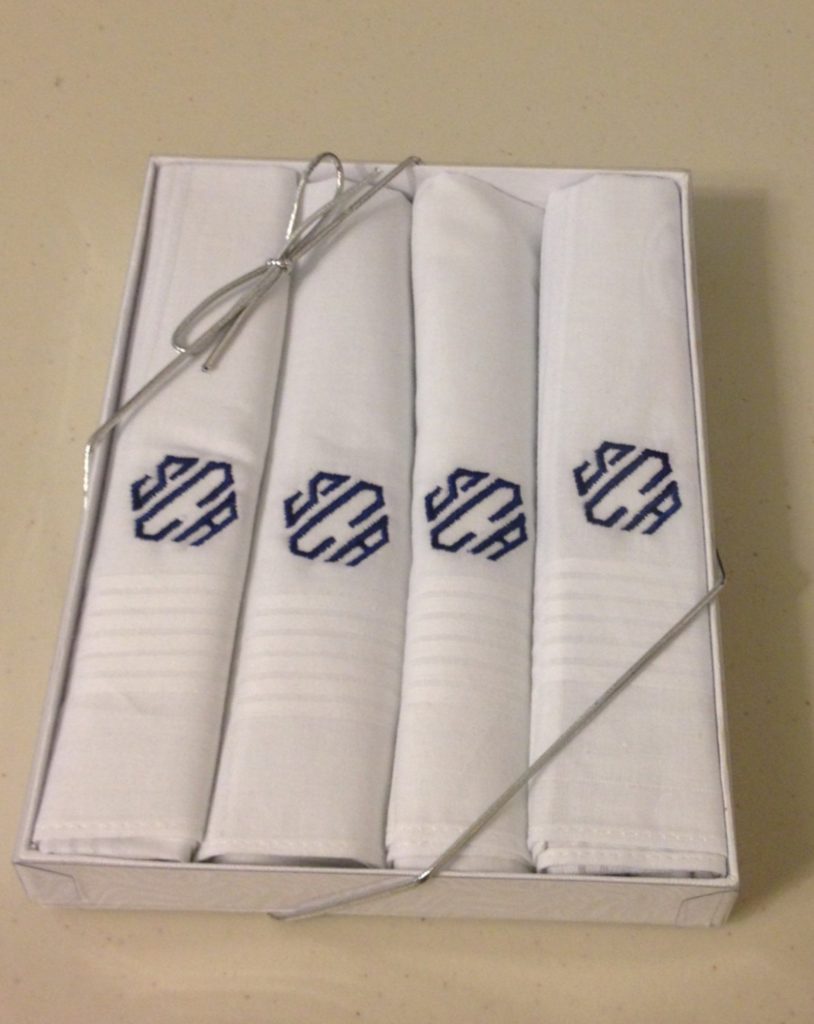 Ok, so I haven't snagged this gift for my dapper boyfriend, but I know it's on his list!!
My boyfriend loves TAFT [seriously, I see him scrolling on the website all of the time, lol]. The Jack Boot is his go-to, and the boot has a variety of fabrics and prints.
I haven't purchased from TAFT, so I can't vouch for quality [I hear good things].
From TAFT: "Our Jack Boot has over 2,000 5-star reviews for a reason. This boot is comfortable, built to last, and guaranteed to get compliments. The sole unit is leather with rubber inserts for added grip, durability, and comfort. This is a versatile boot, ranging from formal attire to casual wear. We spared no expense on this boot and the comfort and quality will show from the moment you put them on. "
Check out this gift for dapper men here!
If your dapper boyfriend also loves coffee [read: is a coffee snob], I highly recommend ordering him something from La Colombe.
I love coffee, and I gotta say – when I tried a La Colombe draft latte at one of their cafes in Chicago – I was impressed!
Snag a gift for your dapper guy here!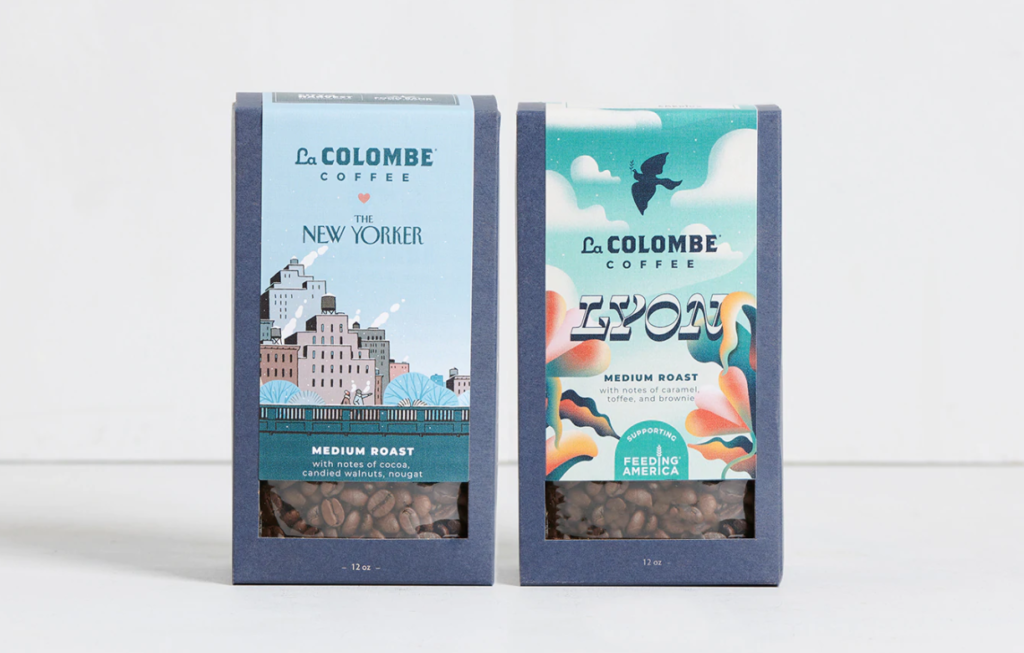 Ok, so this next dapper gift mayyyy need to be adjusted – depending on the tastes of your dapper guy!
I snagged a pair of yellow men's fashion sunglasses like these on Amazon, because my boyfriend loves yellow. The frames looked cool, made me cackle over their 1970's reference – they were a hit!
Snag these dapper sunglasses here!
OK, so I had a blast shopping for dapper clothes at the The Tie Bar in Chicago with my boyfriend. Their store was a dapper paradise! That said, I had a TERRIBLE time ordering a present for him online.
That said, The Tie Bar has a really excellent array of Tie Bars [clipping onto a tie]. Ordering tie bars can be hard, because some are just… not high quality.
I love the minimalist tie bars at The Tie Bar, as well as the kitschy options [a dinosaur tie bar?! LOVE IT].
Check out tie bars at The Tie Bar here!
Ok, so I haven't bought my dapper boyfriend shorts from Chubbies, but I'm such a fun of how he looks in them [ahem], that I have to include this brand in the roundup!
Their shorts look tailored + higher end, making it easy for a dapper guy to wear them golfing, add a button down or keep casual!If your dapper guy loves to wear pink, these dapper shorts are super fun!
Note: I am bummed to see sizes stop at XXL or a size 40, and I hope Chubbies expands their size chart soon!
Check out gifts for dapper guys here!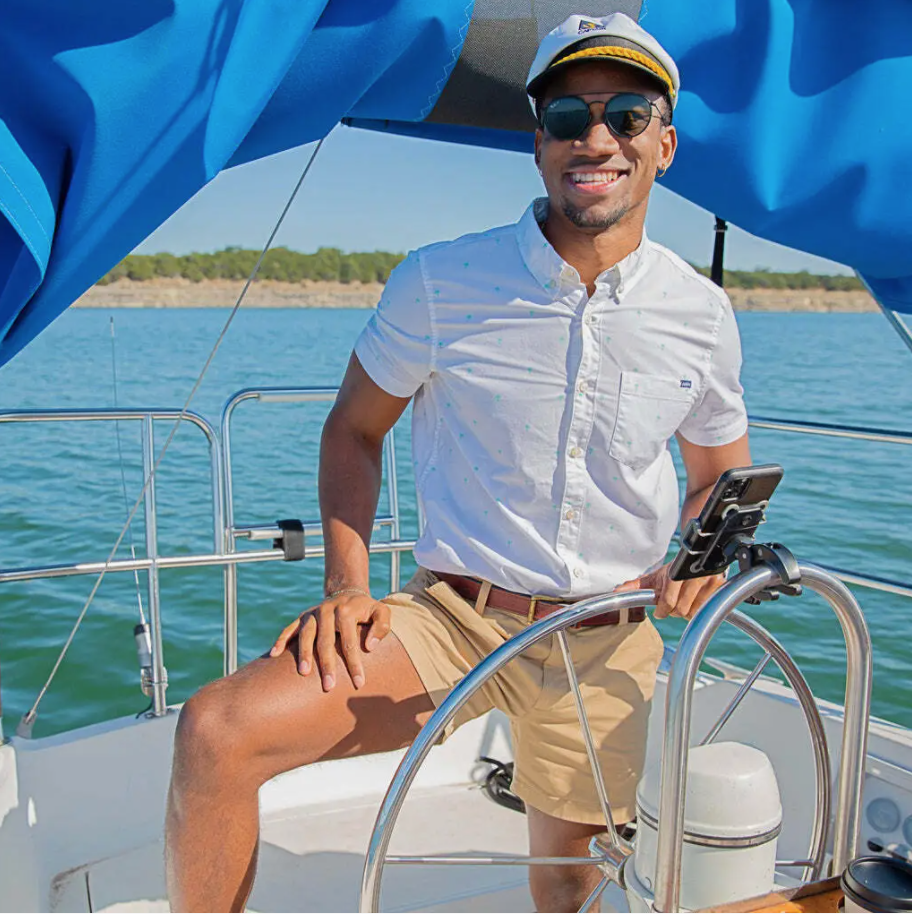 Next up on this guide with gifts for your dapper boyfriend, we have this navy blue duffle bag from Herschel. I bought this for my dapper boyfriend as a gift for his birthday this year, as he travels a lot for work, but a rolling carry-on sometimes isn't a fit.
My gift was actually his *second* Herschel duffle bag [42.5L L size] – the other one lasted for 8 years!!! My boyfriend loves that there is a separate compartment for shoes, keeping his clothing and shoes separate.
Shop this dapper boyfriend gift here.
Next up, a classic gift for a dapper guy: TIES!
Ok, SO, a lot of dapper guys are often gifted *ties*, so before snagging one of these, be sure to [stealthily] ask your boyfriend if he *needs* ties.
My boyfriend loves self-tie bowties, so I ordered a few from H-Bomb ties! I love the mission and purpose of this brand!
From the brand: "H-Bomb Ties is a clothing brand inspired by Harrison (aka H-Bomb) that specializes in fun bow ties and neck ties for children and adults. Harrison, who has Down Syndrome and Autism, is a fun loving, energetic, personable, hardworking, fashion forward boy from Ohio. Harrison has always had an affinity for bow ties, and he wears them often for all sorts of occasions. So much so, the male staff at his school started 'Bow Tie Friday' where they would all wear bow ties on Fridays in honor of Harrison."
The brand has fun prints that make folks smile, while also being professional!
Shop dapper gifts here!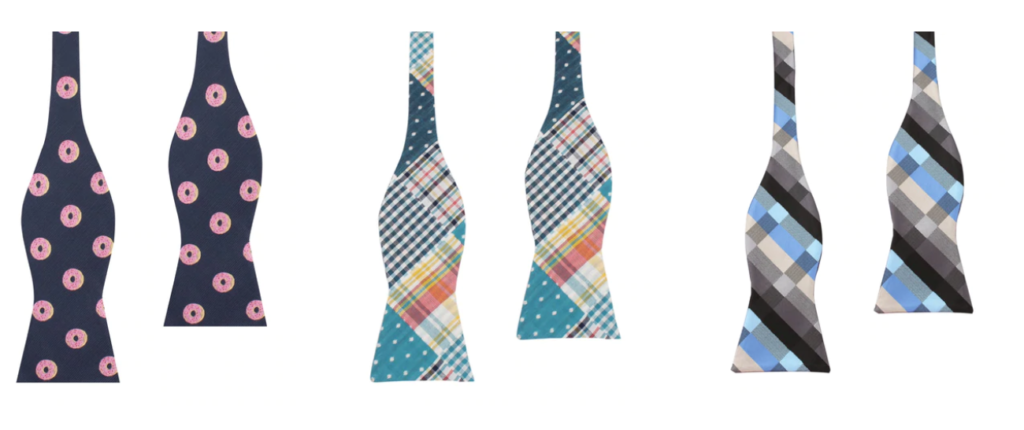 I bet you thought we were done with monogrammed gifts, and you'd be wrong, bestie! ;D
These monogrammed socks are super fun, because the. monogram peaks out under dress pants or suit pants, adding an extra dapper detail to your dapper man's outfit!
I snagged a few pairs of these socks from Bon Vivant Gift on etsy, and my boyfriend loved them!
Snag this dapper gift here.
My dapper boyfriend loves candles, and he calls his favorite scent a "leathery pine."
…. Ok, babe, I'm not *quite* sure what that means!!!
BUT, what I do know is my fave candle company [woman owned with candles made in Denver, CO] makes really stellar woodsy and "masculine" scents.
I've sent my boyfriend candles from this brand, specifically their "Signature Collection." [My personal fave scent is Siren's Song!]
Shop this dapper gift here!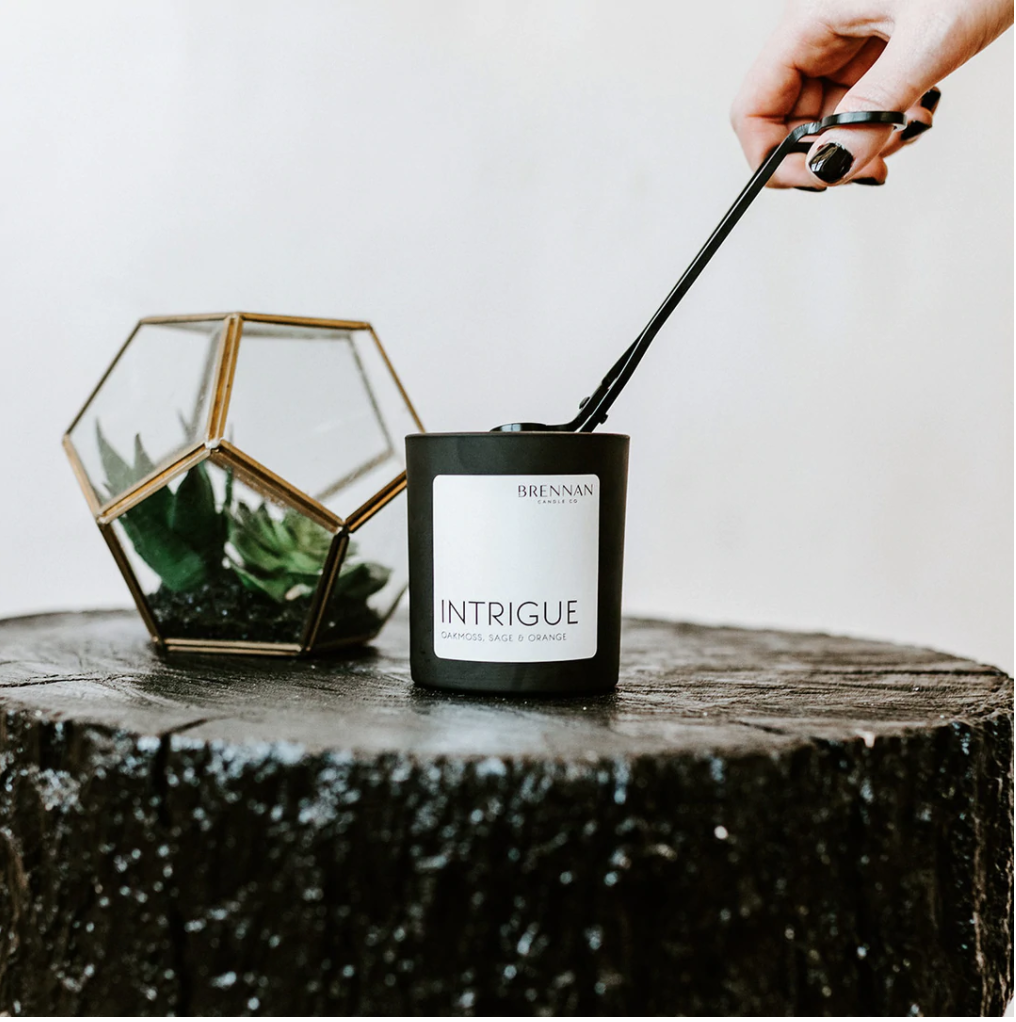 Ok, so next up is a TIE CASE! This is a must-have accessory for the dapper dresser – and I snagged this tie case at The Tie Bar store in Chicago.
My boyfriend is a photographer, and he loves this case. It makes it easier to pack ++ protect his ties!
[As shared above, I didn't have a good experience ordering from The Tie Bar online. That said, the products are fabulous. Just want to give a super honest review, so you know I got your back!]
Shop this dapper gift for men here!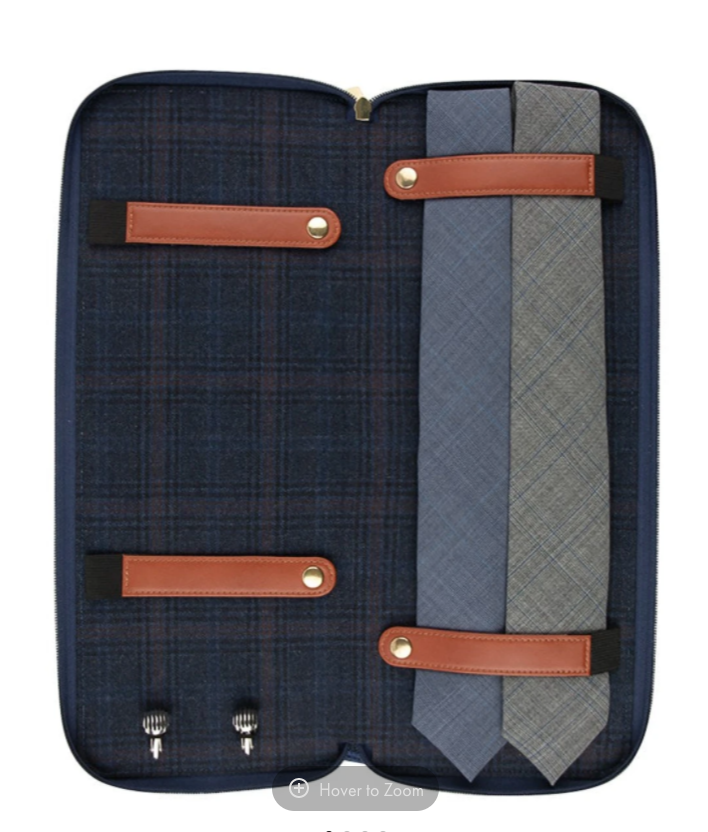 Ok, next up on this guide to gifts for dapper boyfriend – we are taking a little detour into the land of photography! A lot of dapper cuties love their respective film cameras.
I don't know a lot about buying film, and I was *promptly* overwhelmed when looking at film online. A little sleuthing later, I figured out he loves Moment [ok, I just asked my boyfriend where he shops for his camera stuff!].
Moment sells… just about everything, including vintage film and cool film cases! If your dapper guy loves old school photography, film makes a great gift! [Be sure to check what kind of film his camera uses!]
Shop dapper gifts here!
#15 Dapper Boyfriend Gift: Barber Shave
This next dapper gift ida will take some research on your end, but I think it's super fun.
If your dapper guy is all about keeping his facial hair on point, or enjoys high end shaving products, you can find a local barber [I recommend looking via instagram search], and book him a fun full shave or other treatment at a barber.
Now, your guy may not be comfortable with a full shave, so you can also get a gift certificate for another service!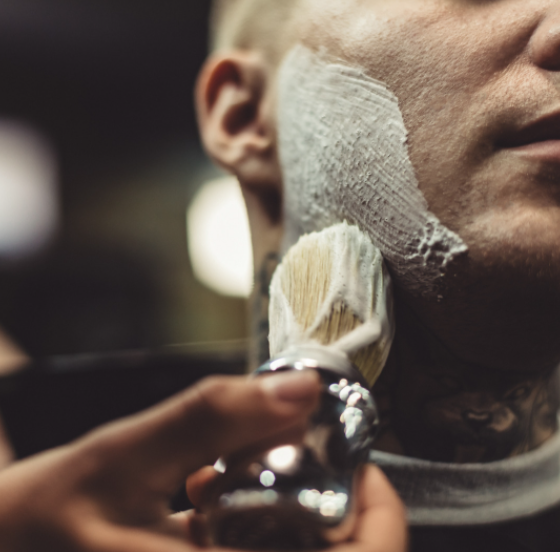 Finishing up our list of gifts for dapper men, I wanted to be sure to include a dopp kit, AKA a toiletry bag!
I haven't snagged a dopp kit for my boyfriend as a gift [he has several, lol], but this dopp kit from Bellroy is intriguing! I love how it has a separate section for a toothbrush!
Shop this dapper gift for men here!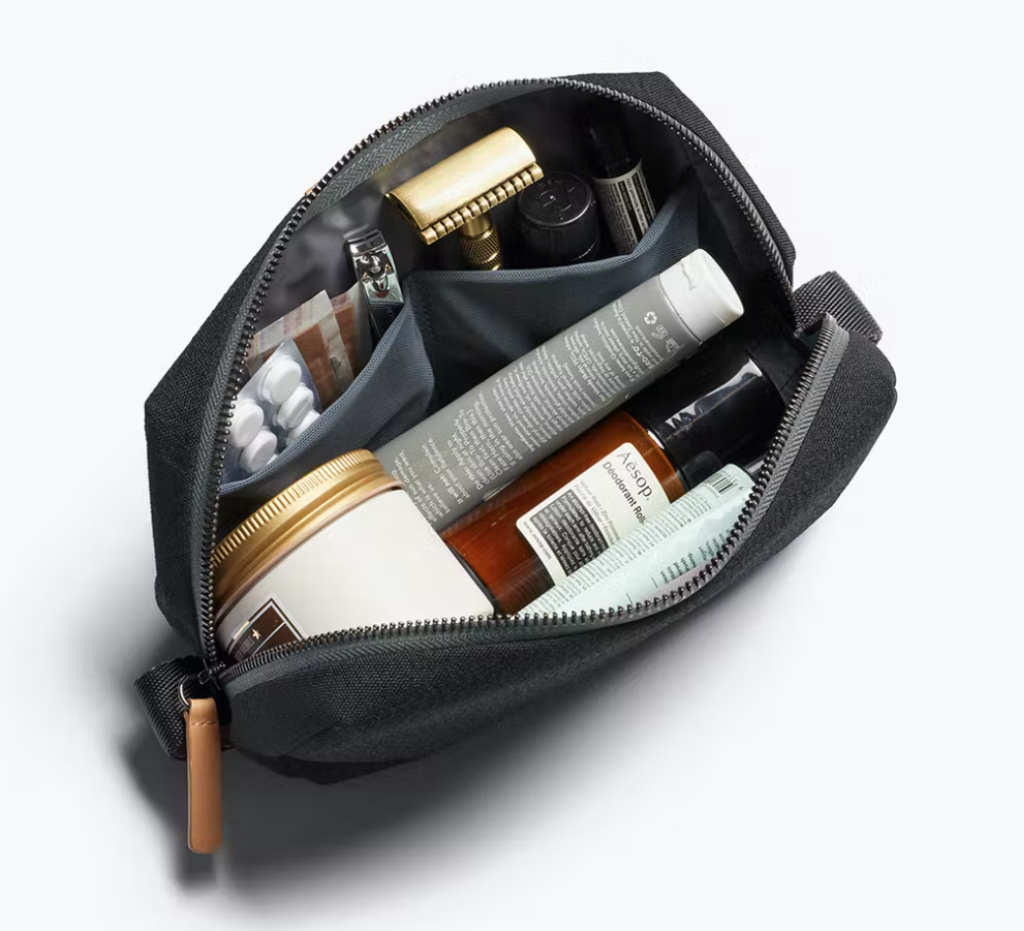 Thank you for stopping by!
I hope this list of dapper gifts helps you find the perfect gift for your guy!