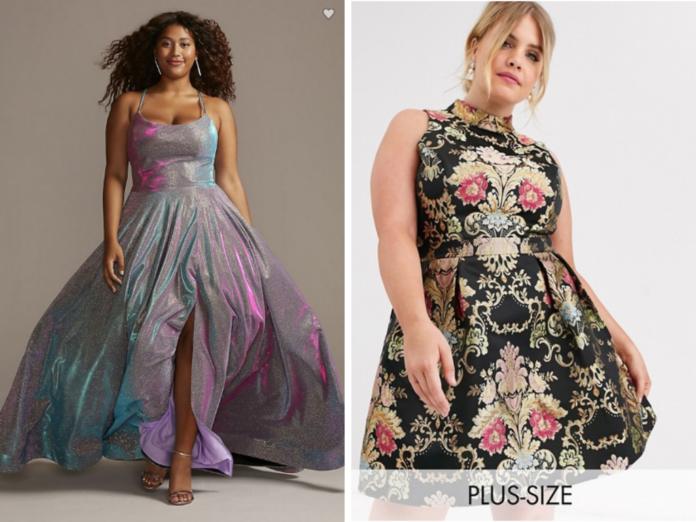 Hey there! This post contains affiliate links.  Using my links means I earn a commission, which helps me create more rad content.  More on affiliates here.
Y'all, I really REALLY love formal wear. From wedding dresses to suits to couture gowns – I want it ALL.
Recently, a reader named Ashley wrote in and said "Hey Brianne! I really appreciate your body positive content. I'm currently looking for plus size prom dresses… Do you have any advice on where to go? I'm worried about ordering online!"
I felt so honored that Ashley asked me this question! Prom dresses are a big freakn' deal, and every girl wants to find the perfect dress.
Before we get into my favorite brands and designers that offer plus size prom dresses, I want to share a few tips about shopping online for a prom dress.
Tips for Buying Plus Size Prom Dresses Online
Rule Number 1: Beware Scams!!
If it sounds too good to be true, it probably is! If you see a beautiful gown that looks like it's $5,000 USD and it's listed for $50 USD – it's probably a scam.
Unfortunately, many companies steal high quality images from designers and then ship out the most heinous and trashy dresses that are low-quality. Don't fall for this!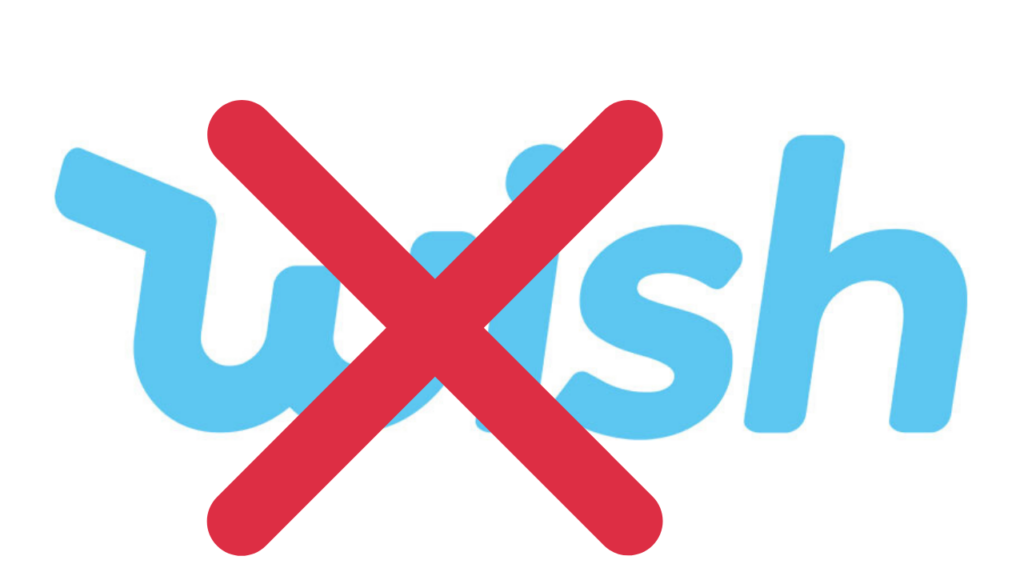 Rule Number 2: Invest in Alterations/Tailoring!!
A good tailor can make a $150 dress look like a $2500 dress, and vice versa. Be sure to ask around for recommendations so that your prom dress fits perfectly!!
Where to Buy Plus Size Prom Dresses – My Fave Brands!
Okay, now that I've shared tips – let's jump into where to buy plus size prom dresses.
Y'all, AZAZIE is the best kept secret when it comes to plus size prom dresses. The brand lets you customize just about everything, helping you make sure you get a unique dress that stands out at your prom!
AZAZIE is known for their simple chiffon gowns and velvet plus size prom dresses! If you want a dress that doesn't scream "PROM!" then you'll def want to check out AZAZIE.
Shop plus size prom dresses here.
Brand #2: David's Bridal Unique Prom Dresses
I know that the brand has "Bridal" in the name, but David's Bridal has an incredible selection of plus size prom dresses! From jewel tones to more simple designs, this is a great place to start!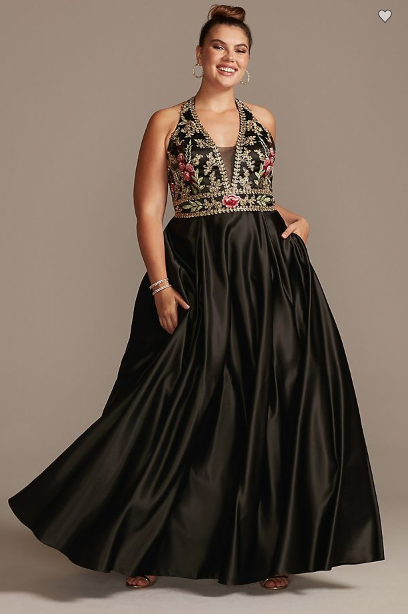 Most David's Bridal stores don't carry a lot of options for plus size prom dresses IRL (ugh!!), so consider looking online and shipping to your local store! I love the unique and iridescent fabric on this plus size prom dress!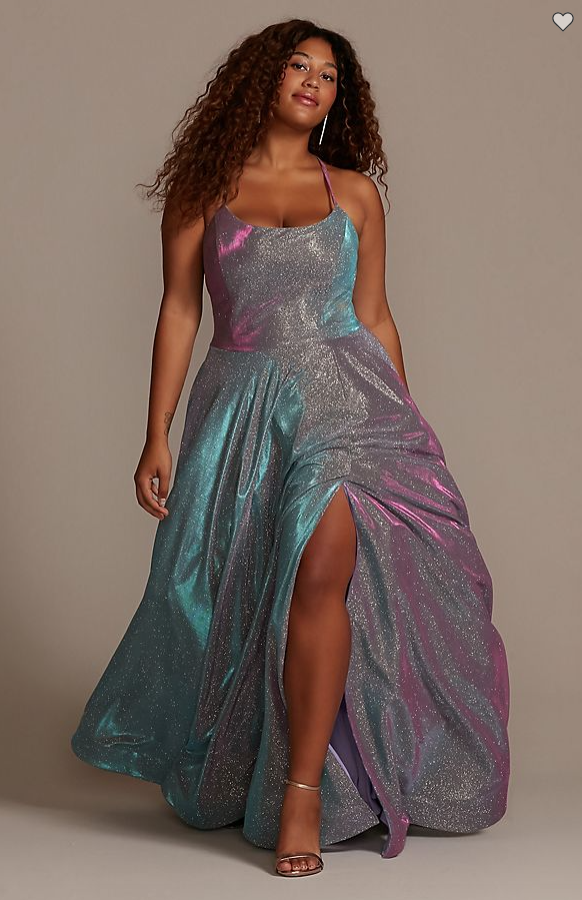 Shop plus size prom dresses here!
Torrid is a go-to destination for plus size clothes, but I didn't know they offered prom or formal dresses until recently! Their collection is usually refreshed around March, and the brand is known for flowy gowns that go to the floor.
You can shop this look here, and check out all of Torrid plus size prom dresses here!
ASOS has a great selection of more boho-chic dresses as well a some slick metallic plus size prom dresses, like this one below!
ASOS dresses go up to about a size 24, with different size charts depending on the country you're in.
Shop ASOS here.
I also love this short plus size jacquard print, with a high neck! Who says a prom dress needs to reach the floor?! This will make dancing way easier.
eShakti is one of my favorite brands, as you can do a bunch of customization on the website.
If you have a vision in your head of EXACTLY what you want, eShakti is a great place to go! You can customize sleeve length, hemline, neckline, and more!
Best of all, they go past a size 28 – up to a size 36!
Shop eShakti here!
(Unfortunately, they don't show plus size models on the site.)
Do you want to sparkle at prom? Looking for sequins?
Then Eloquii is definitely the place to go! This plus size retailer is well-known for having unique and fashion forward plus size options, and this sequin dress would be so fun at prom!
Shop plus size prom dresses at Eloquii here.
JIBRI is known for creating stunning silhouettes, and their collection of gowns and jumpsuits are what dreams are made of!
Shop this Atlanta-based brand here!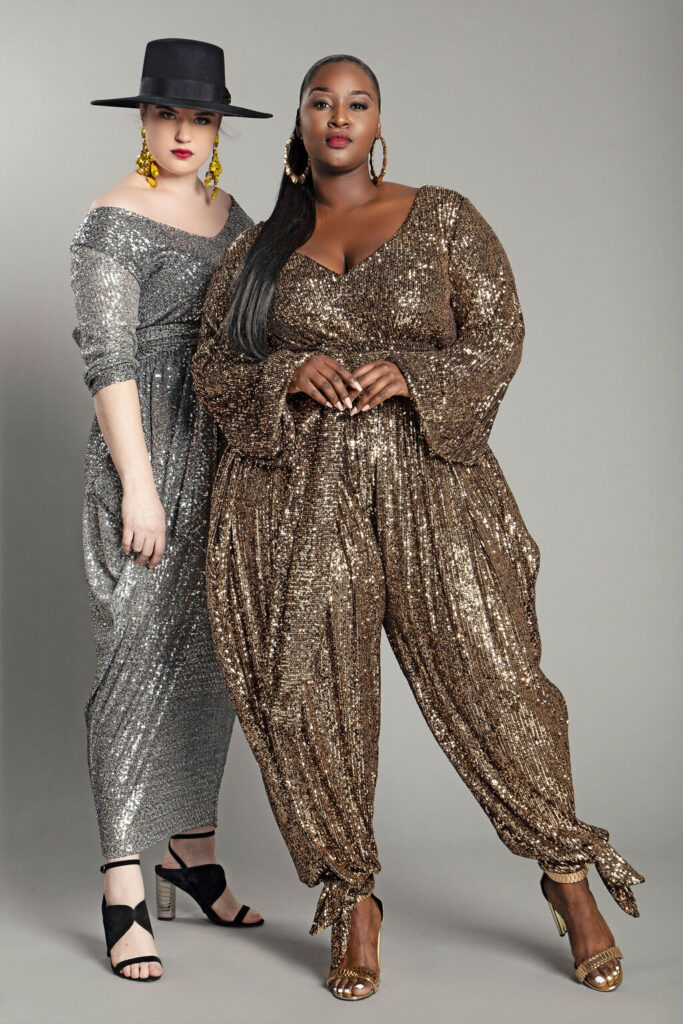 Stay in Touch for More Fashion Reviews!
If you want to stay up-to-date on my reviews, I recommend joining me on your favorite social media platform (Facebook, Instagram or Twitter).
More of an email kind of person? Subscribe here!
[FTC Notice: This post contains affiliate links, meaning I earn a small commission if you purchase a product through my link. Affiliates help me write more great content, and I only endorse products I truly love.]