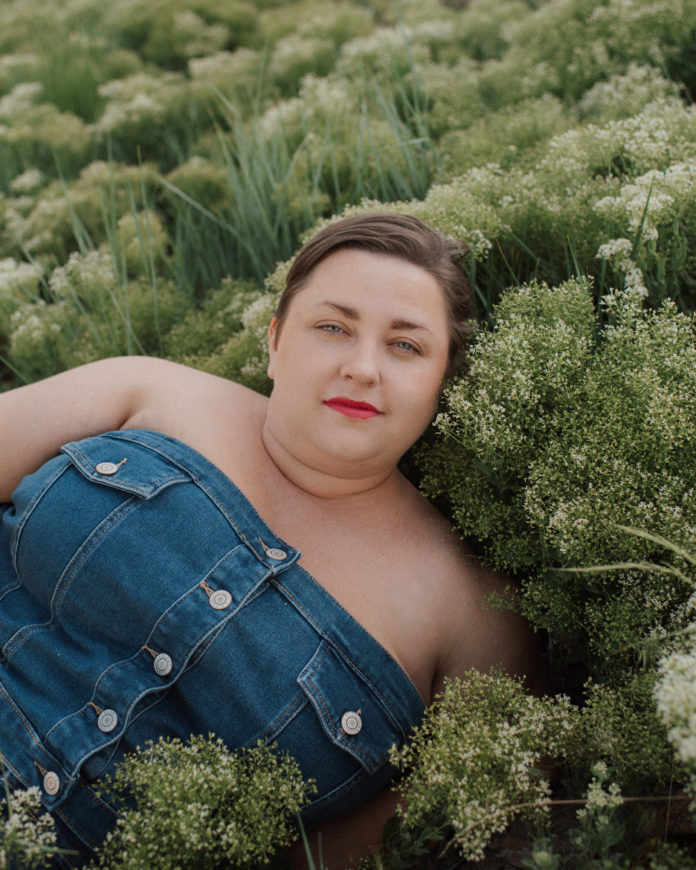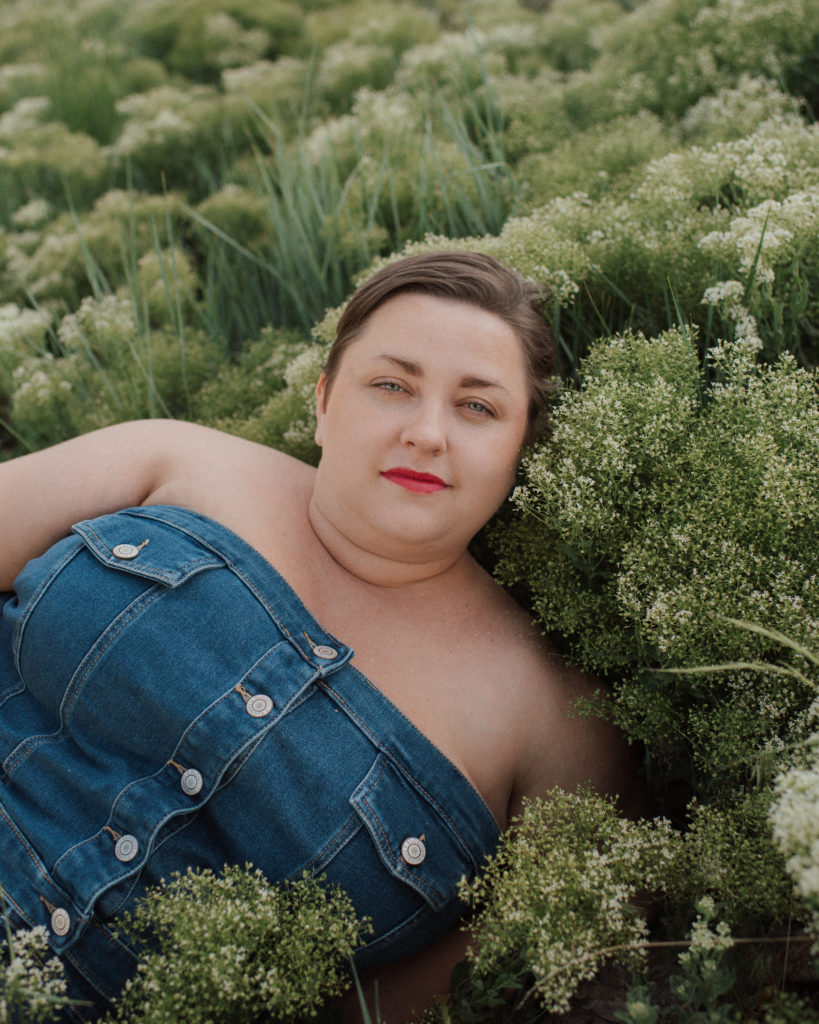 Hey there! This post contains affiliate links.  Using my links means I earn a commission, which helps me create more rad content.  More on affiliates here.
Hey besties! Today on my blog, I wanted to share this GORGEOUS summer photoshoot, featuring a plus size denim on denim outfit from Eloquii.
I had a blast shooting this editorial with photographer, Riley Cheney-Huey, in Vineyard, Utah. I'm really excited to share my work as a plus size model with you today! I so appreciate the support for my work from my readers and fans. <3
Below, I talk about styling, location selection and other fun details from the photoshoot.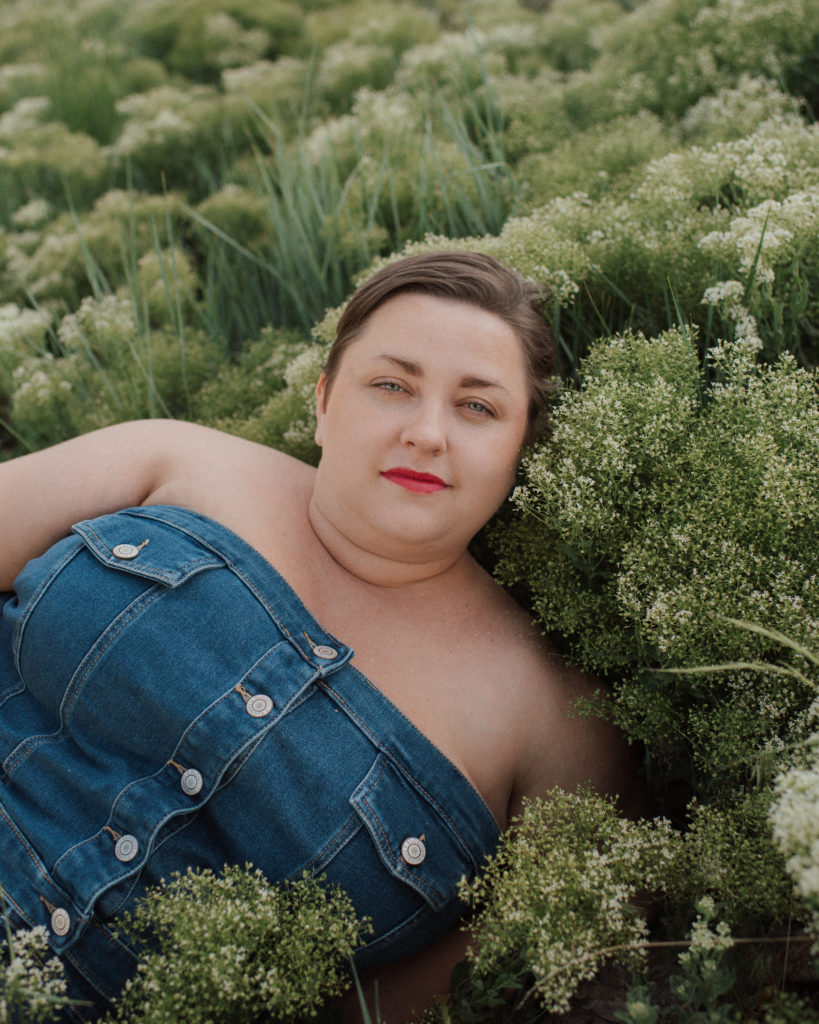 Styling – Plus Size Denim on Denim
When I saw this denim on denim outfit from Eloquii, I was SUPER stoked. I love a denim on denim look (shoutout to Britney and Justin for the inspo)! This denim top is part corset and part denim jacket, and it is just so freaking fun!
I was excited to style this look. After looking at various locations with Riley (the talented and rad photographer I worked with), I knew I really wanted a field of wildflowers sort of look. I had seen some inspiration images in a Utah Photographers Facebook Group, where a photographer was asking for leads on wildflower fields.
I wanted the roughness of the denim and monochromatic outfit to contrast with a lush green background. I wanted to create a images that evoke the tactile feeling of rough denim against the gentle imagined brush of wildflowers against the viewer's cheek.
I wanted to create a images that evoke the tactile feeling of rough denim against the gentle imagined brush of wildflowers against the viewer's cheek.
The problem, though, with wildflower fields in Northern Utah? Well, Northern Utah has rocky mountains and open prairie going into the desert. Noooot exactly the place where you think of wildflower fields popping up.
But, thankfully, there was a lot of snow (and I mean a LOT of snow), and Riley knew of a great place.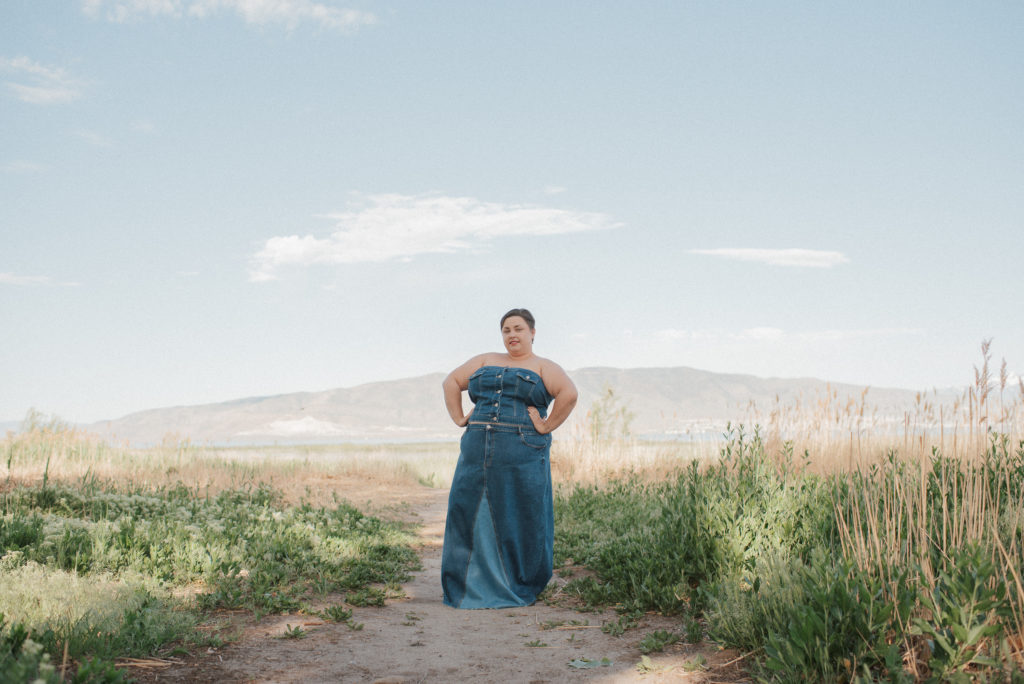 Location Selection
The location was rich in what I call "vignettes". When going through a space for a photoshoot, my goal is to tell mini stories in varies smaller locations.
While I don't love Utah all of the time (being a member of the LGBT community and all), I do adore that when in the natural terrain in Utah, it's common to see a bank covered in wildflowers abut into trees abut into marshy areas.
It's beautiful.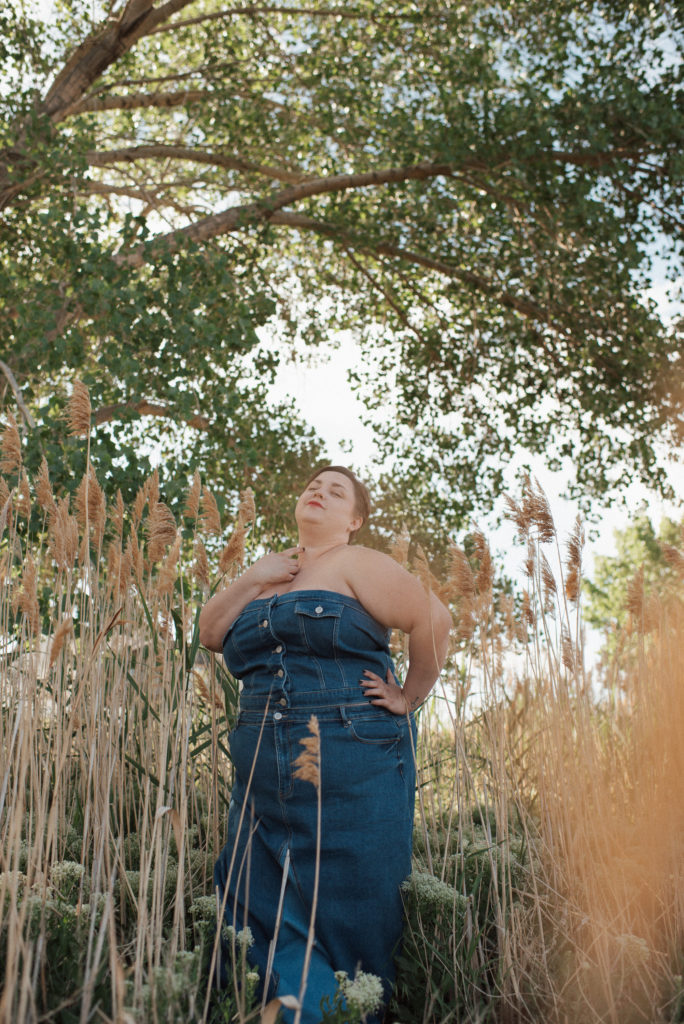 Posing & Vibe
When putting a photoshoot together, it's important to note the feeling you want to evoke.
What are you trying to say? Or put another way, what are you trying to elicit in the viewer? I think of creating images as a co-creation process, where I am wanting to inspire and engage the viewer (that's you!) in the process.
For these images, I wanted people to feel at peace. Gently inspired.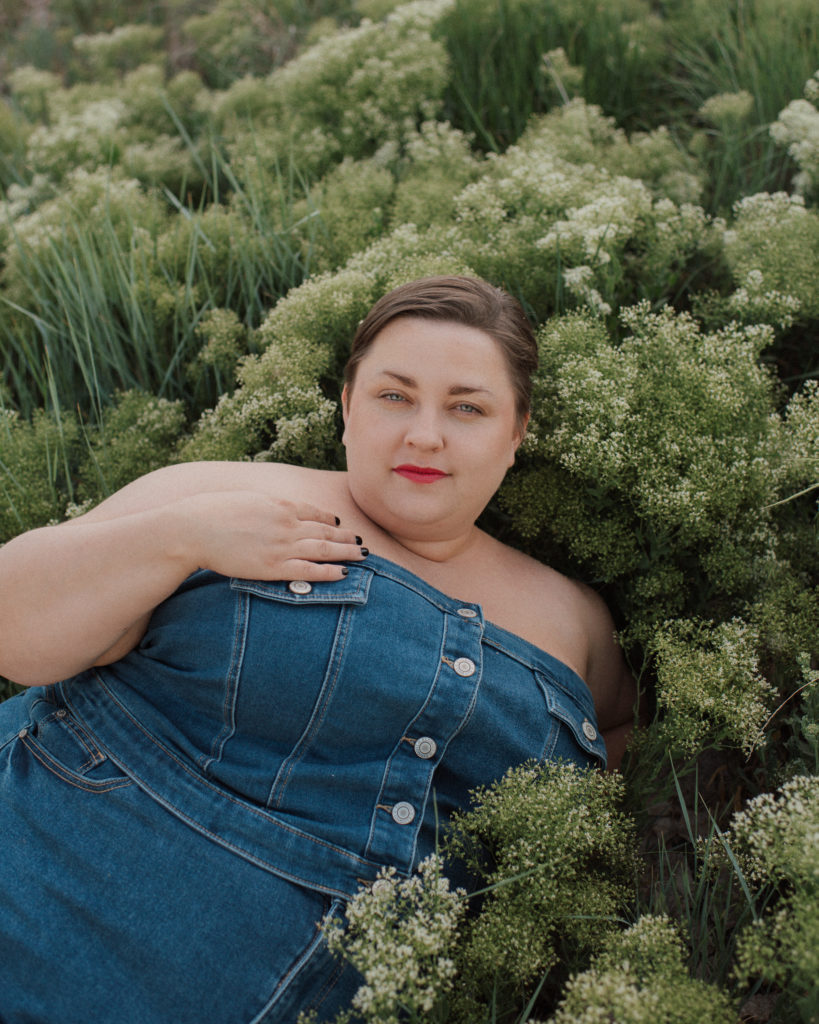 Early Morning Sun & Timing
Shooting in the summer in Utah is simply beautiful and stunning. But the harsh light of summer can come quickly, effectively obliterating a photo.
Riley and I met at 8AM, snagging all the shots before 9AM. Riley was really wonderful to work with, this was a "Yes and" collaboration, where we moved seamlessly. It was pretty clear to me from the beginning of our shoot (this was our first time working together) that Riley deeply understands how to frame shots.
It was awesome!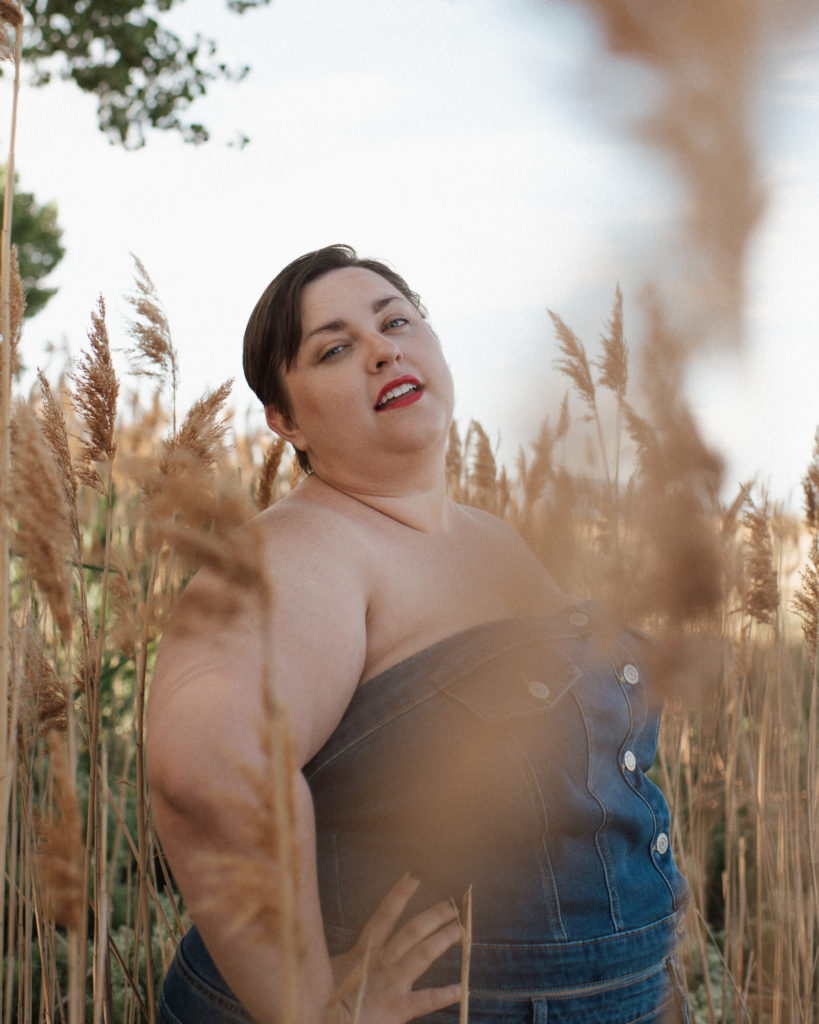 Pink Cowgirl Hat
On my way out of my apartment, I had a moment of BRILLIANCE!
I went back in and snagged this pink cowgirl hat.
I knew Riley and I would only have so much time to shoot — and also that this hat would transform the shot from a more demure denim photoshoot in the flowers to something a bit more honky tonk and playful.
What a blast! <3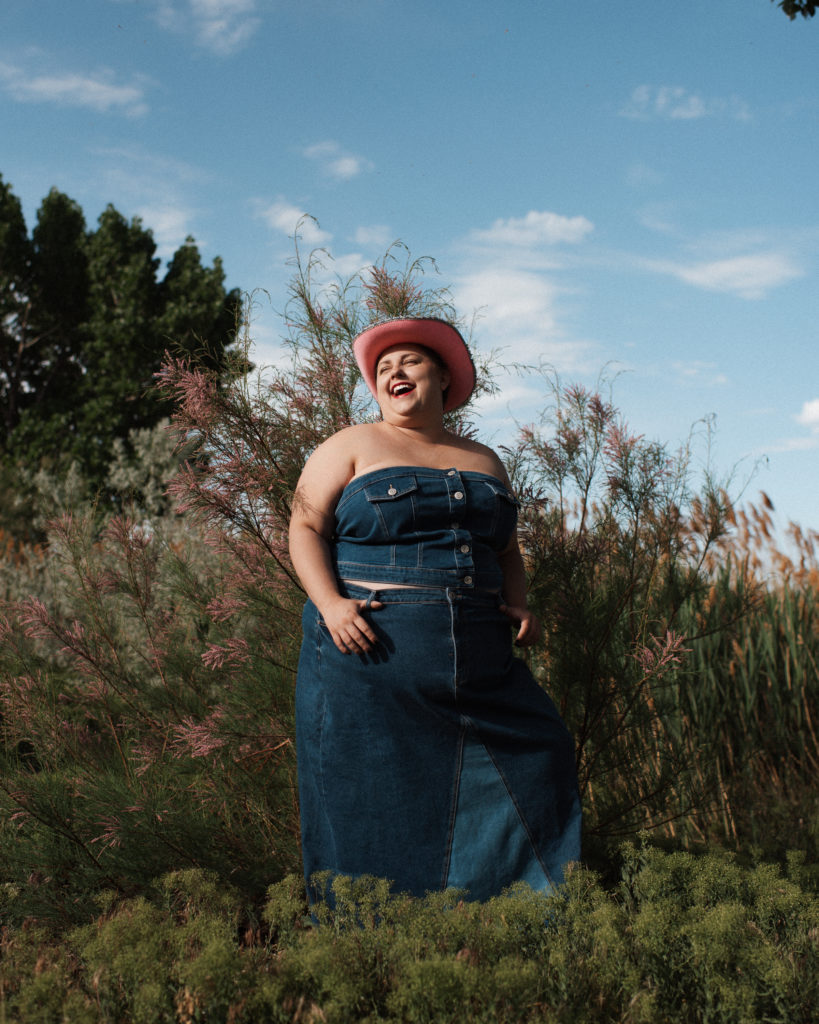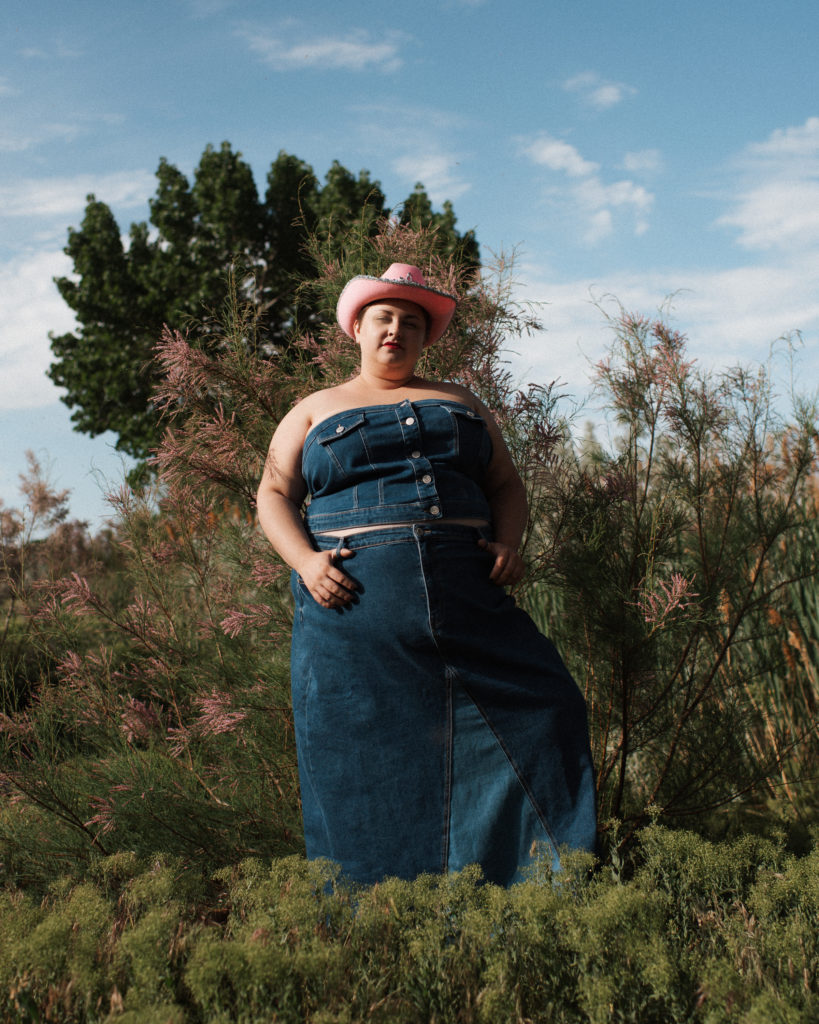 More Photos
Below, I've shared more images from the photoshoot. I hope you enjoy them. <3
Be sure to join my email list for updates on new photoshoots. At the bottom of this post, after all of the images are shared, I've linked to more photoshoots.
A special thank you to Riley Cheney-Huey for these wonderful photos! You can check out her Instagram here and her website here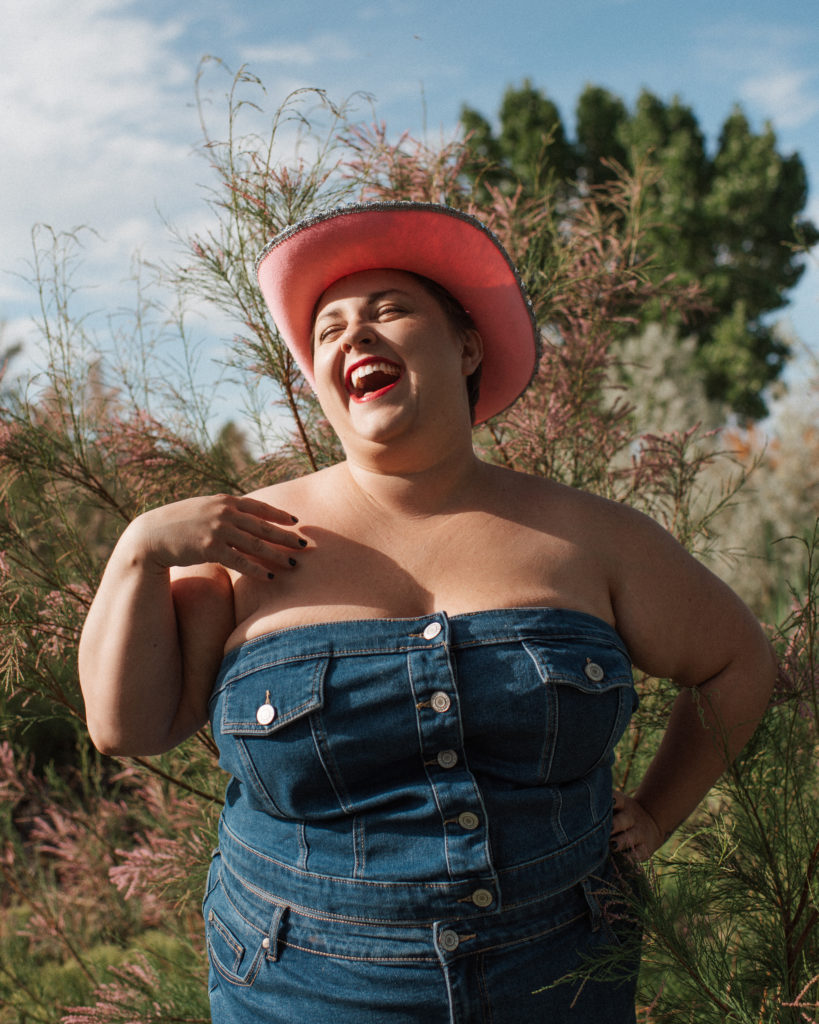 More Photoshoots
It is a bit silly to list every single photoshoot I've written about (I started blogging 7 years ago). so below are selected photoshoots. You can also use the search function on my site (in the top upper righthand corner) and search "photoshoot."
<3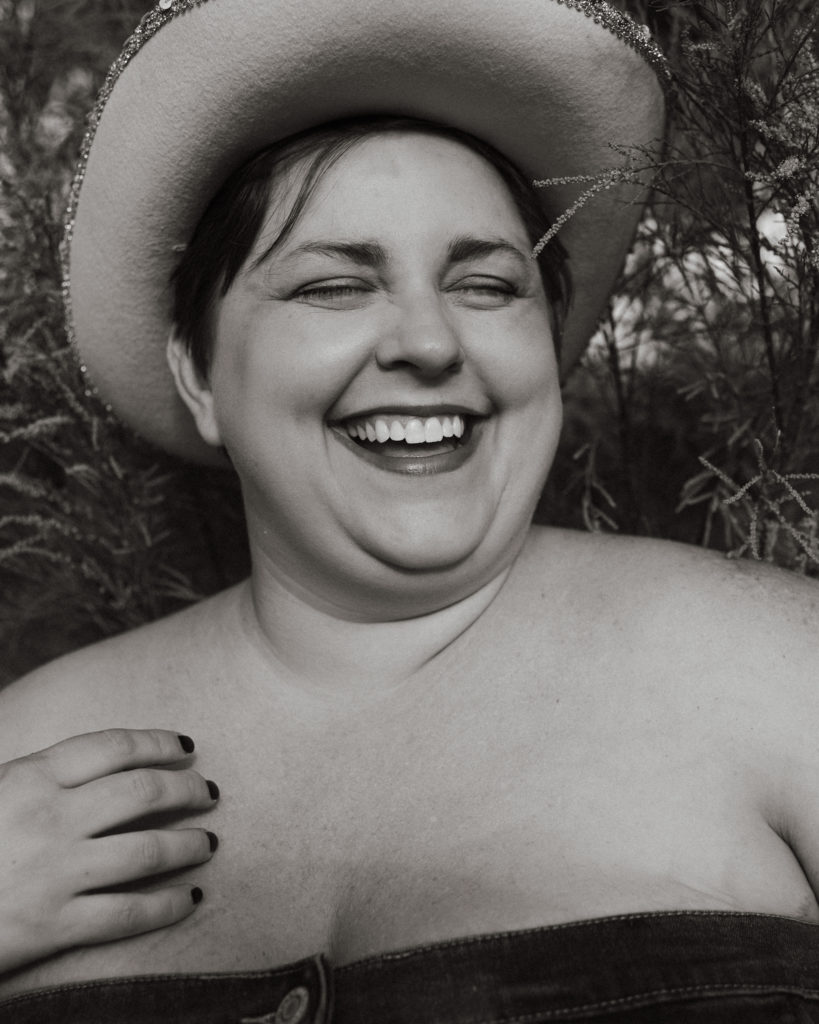 Thank you for reading. <3
XoXo,
The Huntswoman