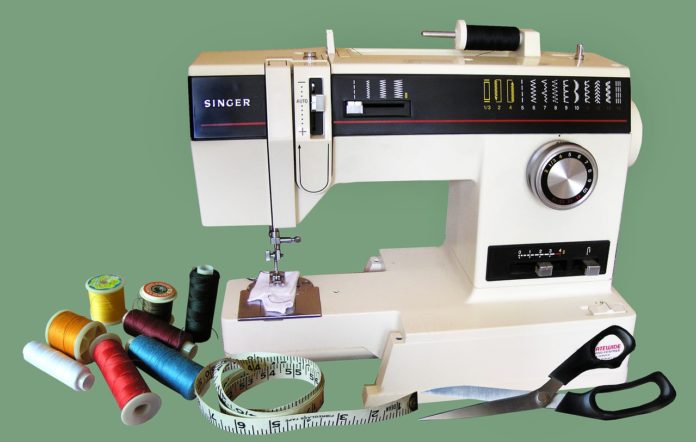 Hey there! This post contains affiliate links.  Using my links means I earn a commission, which helps me create more rad content.  More on affiliates here.
Well, hello cutie!
After my blog post on plus size sewing resources was published, I had a few friends and community members reach out to me – asking for advice on purchasing a sewing machine.
There's a lot to consider when purchasing a sewing machine, so let's talk about what you want to make!
[Heads up! This post uses affiliate links, and you help me earn $$ when you use my links. More on affiliate links here!]
There's this erroneous idea that Medicaid/Medicare will pay for long term care, and that's partially correct. BECAUSE before a facility will accept state $$$, you have to go thru what's called a "spend down" period.

— Brianne – White Ppl Google: "Black Wall Street" (@the_huntswoman) May 30, 2019
What do you want to make?
Are you looking to mostly create blankets or quilts?  If so, you'll want a machine built specifically for quilting.
Are you looking for a sewing machine for craft projects every so often (easy aprons, pillowcases, etc)?  There are a few options, but you'll likely want to say, "No thanks!" on pricier specialized machines.
Are you a hardcore crafting babe, ready to get a machine that will last?
Are you looking to create clothing?  If you're mostly looking to create clothing using stretch fabrics (jersey, etc), you may only need a serger!  If you're looking to sew pants, etc, there may be better options.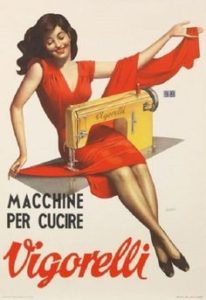 Overview of Sewing Machine Brands
While there are quite a few brands out there, I'm only going to talk about the brands I know stuff about (how about that, lol).
Singer:  This brand USED to be the go-to sewing machine for most sewists.  Unfortunately, they've taken a mass-market approach, selling inexpensive home sewing machines.  Less $$ (or cheap sewing machines) can be a good choice for some folks,  but we'll talk about specific machines + your needs below!
Pfaff:  Ahhhh, German engineering!  I have a Pfaff machine, and I love it.  Pfaff machines are used by a lot of folks in my family, and the machines are pricier – but last longer.
Bernina:  Another great brand, Bernina machines can be passed down through the family.
Brother:  Ehhh, this is where it gets tricky.  Brother has "mass market" models, and models for professional studios.  Make sure you have GOOD REASON to buy the one you decide on.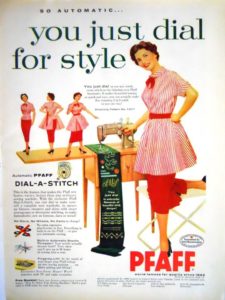 Your Sewing Machine Service Manager is Your BFF
All machines will need SERVICING (like your car), so if you're dropping over $800 on a machine, I recommend buying at a LOCALLY-OWNED STORE, and consulting with the service manager (person who is in charge of fixing your machine).
Those dudes and gals have seen it ALL when it comes to sewing machines, so do yourself a favor and chat with them.  Make sure to buy a servicing plan with your machine, bb!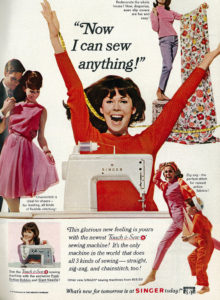 Choosing a Machine Based on Your Needs!
Many folks view a sewing machine purchase as a one-time big investment, spending around $1,000.  However, if you're just learning to sew (or you're not sure you want to invest), buying a cheaper model is fine.  You'll spend more in the long run, as you'll have to replace your machine.
If you're looking to buy a sewing machine for someone 15-years-old or under, I would recommend going with the cheaper model.  You can upgrade them if they fall in love with sewing, but you won't be peeved that a good chunk of change is gathering dust.
Machines for Kids, Infrequent Crafters & "Folks Who Aren't Sure That They 100% LOVEEEE Sewing"
Sewing Machine Option 1:  Singer 1304 ($71.99 on Amazon)
You know the adage, "KISS: Keep It Simple Stupid"? This machine embodies that. Singer removed a lot of features, to give a super simple model that's easy to operate.  This machine would be great for a 10-year-old or parent who wants to do some easy crafting//needs to sew badges onto a scouting uniform, etc.
You can check out the details on the Singer 1304 here.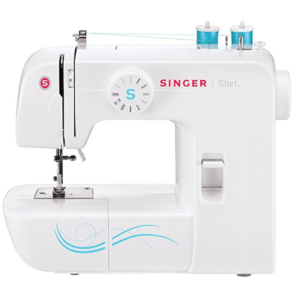 Sewing Machine Option 2:  Singer 4432 ($139.95 on Amazon)
If you want a little more functionality, but still want to keep things simple, the Singer 4432 can be a good purchase.  This machine definitely isn't an heirloom – but it will be able to sew on zippers and accomplish more complicated projects.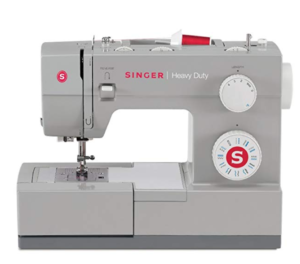 You can check out the details of the Singer 4432 here.
Machines for Quilters
Okay, real talk:  Quilting is its own subculture.  Think tumblr, but for hardcore folks who are fastidious about sharp angles.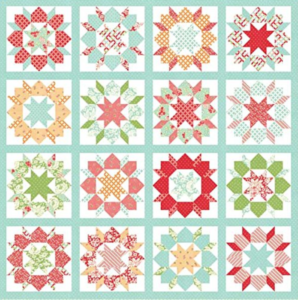 If you're looking to buy a machine for quilting, I absolutely recommend that you:
Take a quilting class at a local cotton shop or fabric store.  Finish 1 quilt before investing in a machine.
If getting to a store doesn't work for you, many sewing machine stores are happy to consult with you on the phone.  They can send you brochures, and you can place a sewing machine order for delivery.  In my experience, sewing machine salespeople are REALLY invested in getting you the machine that works for you – because they want you to come back and use their store for servicing, classes, etc.
Buy a machine from a sewing machine refurbisher, or a sewing machine store that specializes in quilting machines. TALk to the salesperson about the kind of quilts you like or want to make.  There is just so much dang variety, it's easy to buy a machine that doesn't do what you need//doesn't have bells and whistles.
Machines for Budding Fashionistas
You're here because you want to sew your own clothes, dang it!  Before investing in a machine over $500, be sure to take a t-shirt making or skirt/pants making class, to make sure that you REALLY do like it.
Making a garment can take anywhere from 3-100 hours (it takes me about 2 hours to cut and sew an apron, 10 hours minimum to make a dress, etc).  It is absolutely WAYYYY cheaper to just buy your clothes, but I do love making them (heyoooo, fashion designer here).
Bernina Serger 1100DA – Stretch Fabrics
A serger, or overlock machine, is a machine that finishes the edge of your fabric, so that it doesn't fray.  These machines are also commonly used to sew together stretch fabric (t-shirts, bodycon dresses, etc).
Learning to use a serger is a LEVELING UP sort of deal, so if you've created other fashion pieces – it's time to use this bad boy.
A used Bernina Serger 1100DA is around $600, new is around $1200.  Because sergers can be finicky (4 spools of thread going at once!), I recommend that you DON'T purchase one unless you're ready to invest.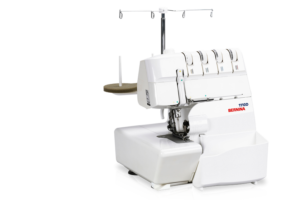 Bernina 1008 ($1,549)
Y'all, this machine is a WORKHORSE.  It is an investment, but my friends over at Fashion Sewing Studio only use this machine.  Specialty sewing (chanel-inspired jackets, coats, gowns, etc) all take place on this machine.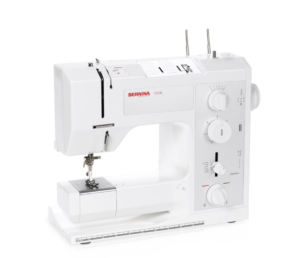 If you're interested in WORKING in fashion, you're eventually going to need to master industrial sewing machines.  In the US and a lot of Europe, JUKI is the go-to brand for professional sewing.
I know some designers that use high quality "home sewing machines" (the ones above), but if you're looking to work in a designer's studio – this machine is necessary.
Overall, I would recommend that you DO NOT order from Amazon.  Go to a JUKI dealer in your city, talk with the service manager (handy dandy friend who fixes your sewing machine), and buy a machine with a service plan at a shop. <3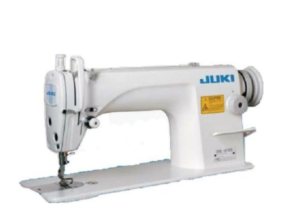 So, that's it!  That's the show!  This blog post does contain affiliate links, so if you decide to purchase the Singer machines – do me a solid and use my links!  :*