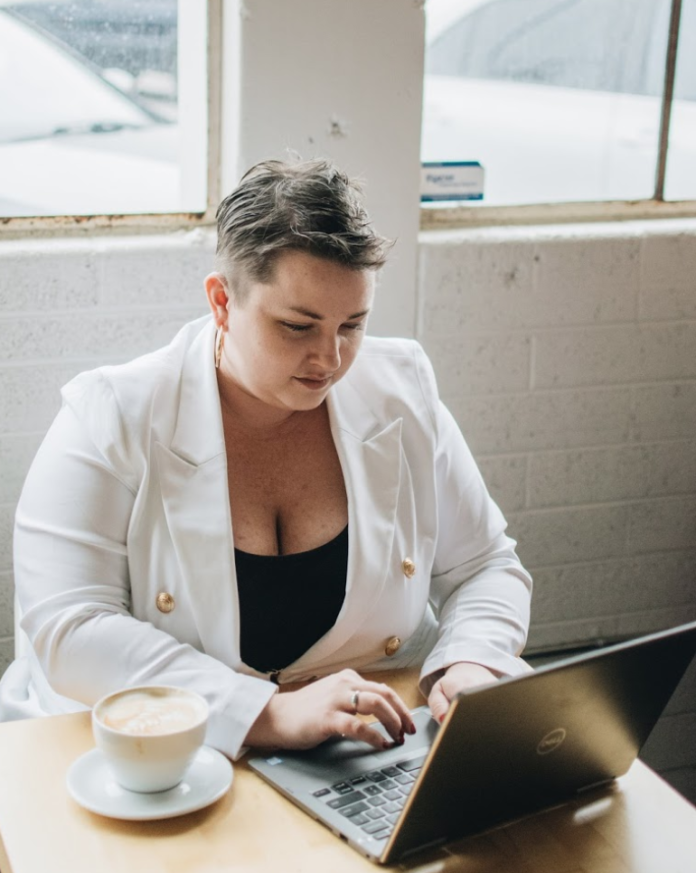 Hey there! This post contains affiliate links.  Using my links means I earn a commission, which helps me create more rad content.  More on affiliates here.
When you're a 
self-employed baddie
, you work in a lot of coffee shops.  There's a whole set of 21st century etiquette on working from a coffee shop (buying something every 3 hours, being sure to tip, etc), if you frequent them.  It's funny, because I fight the tyranny of the desk, but I spend almost every morning at a coffee shop.
I first found Publik Coffee when my friend and favorite tastemaker, Elisabeth Dee, invited me to meet her for coffee. (Backstory:  We collaborated on my first luxury design AND reinstated our BFF-ship, all in one coffee date).
Photographer:  Carey Phelps
I used the space at Publik Coffee for a recent blog photoshoot with photographer McKay Findlay, and I realized, "This is the PERFECT time to share how much I love this place with my readers!"
There are 3 locations around Salt Lake City, but my favorite is definitely the West Temple location.  I think it's a refurbished warehouse, and the big windows, high ceilings and LOTS of seating make it the best place in Salt Lake City to bang out a bunch of work.
C/o Stephen M on Yelp!
1. SLC Coffee Shop – The Staff
Publik Coffee has a rocking staff, made of people who could (and should) be style bloggers.  I first started going to coffee shops when I lived in Utah County (a Mormon stronghold), and I needed to be in a space, any space, with other queer people.
Unlike corporate chains, the Publik staff have really (imo) authentic interactions with customers.  Some are loud and yell "Hey!" when they see a regular, and others smile and take your order quickly and efficiently.
It takes all kinds.
 C/o Publik Instagram
2.  SLC Coffee Shop – The Aesthetic
Y'all, when I'm inside a Publik building, I feel like I'm in Brooklyn.  For the aesthetic snobs among us, Publik has some A+ light and fabulous design choices.
3. Best SLC Coffee Shop – Space Options
The Publik on West Temple has meeting room space that can be rented (conference rooms that fit ~10 people), as well as a venue space great for weddings, gallery showings, or professional photoshoots.
4.   Best SLC Coffee Shop – The MF Coffee
Y'all, I didn't think I was such a coffee snob until I started traveling for work.
Now, I know and embrace my coffee snobbery.  Publik has its own Roastery (with rad eco friendly practices), with names inspired by Utah's history.
5.   Best SLC Coffee Shop – That Toast Tho
While all of these aspects made the list, the one thing that I'm really, well, delighted by is Publik's toast offerings.  It's yummy, and also a hit on Snapchat as fodder for "Millennials buy avocado toast and not houses."
Finally.
Coffee shops are just, special to me.  I get that they're pretty utilitarian for some folks – but for me, they're more than that.  When I was at Stanford, I'd set up shop with my coffee, books and laptop. Folks knew where to find me.  We'd have a little "Queer Camp" set up, with everyone working on different homework.
I check out new coffee places to visit when I travel (for both fun and for work).  Coffee shops are the community centers of the 21st century.
Are you a business owner who wants bloggers to come check out your digs?  I travel just about everywhere (LA and NYC all in the next month).  Drop me a line!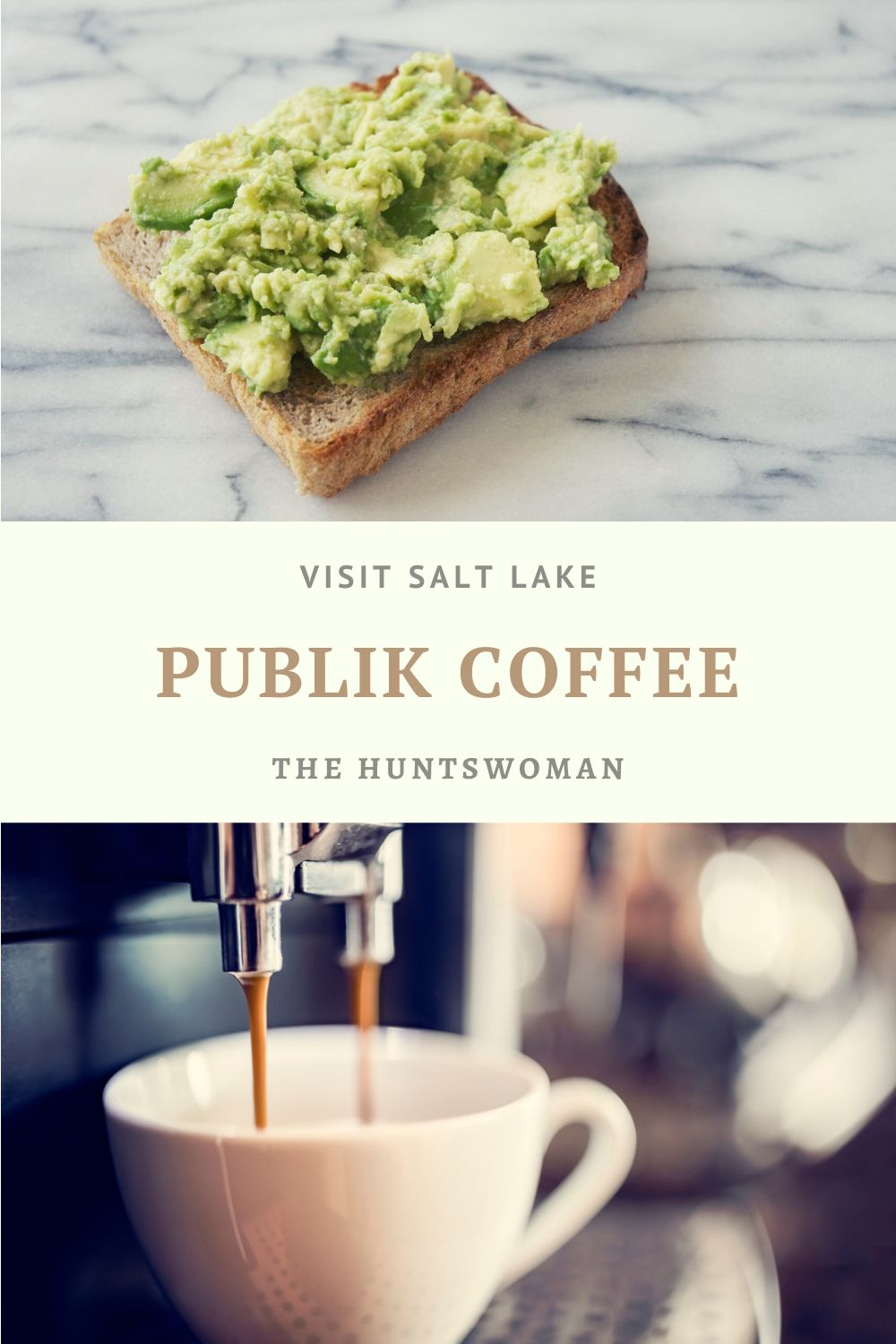 TY for reading!
If you want to stay up-to-date on guides like this, I recommend joining me on your favorite social media platform (Instagram, TikTok & Twitter).
More of an email kind of person?  Subscribe here!
More Utah & SLC Blog Posts
Want more Salt Lake City & Utah Blog Posts?  I've linked a few more posts I've written below:
TY for reading!