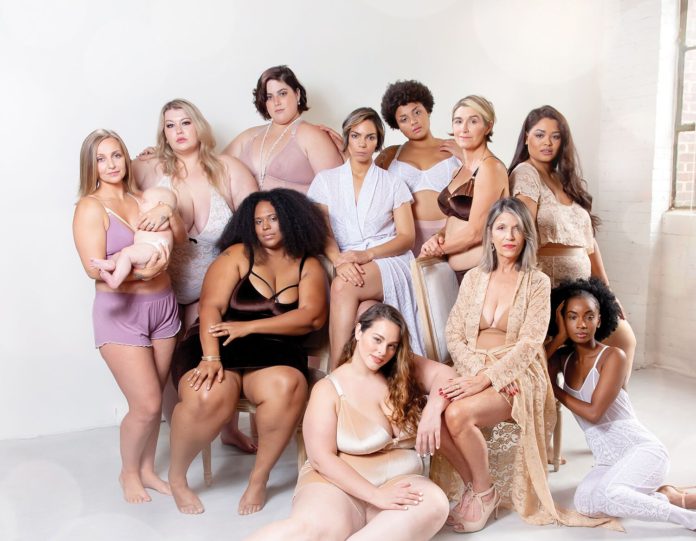 Hey there! This post contains affiliate links.  Using my links means I earn a commission, which helps me create more rad content.  More on affiliates here.
We all have a badass woman in our life. That person who cheers us on, calls us out and gets SHIT DONE.
Aaaand while it's tempting to make a quick Target run for an HBIC (who doesn't love TARGET?!), the best way to celebrate a woman who is on track to blast through the glass ceiling and thank her for a wonderful year is to support other women killing the game.  With your dollars.
[Heads up! This post uses affiliate links, and you help me earn $$ when you use my links. More on affiliate links here!]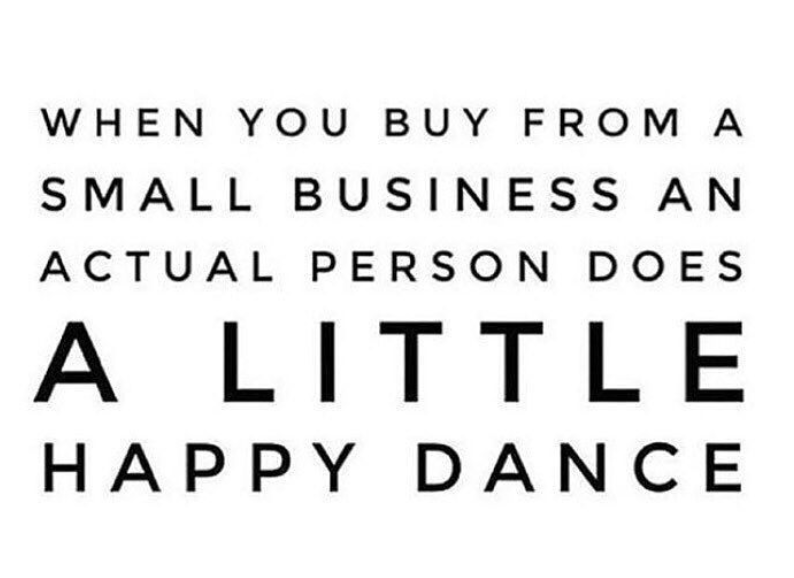 Because it can be a biiiiit overwhelming to find these businesses, I've shared some of my favorites, below! These businesses are women-owned, and I've linked to products that are ready to ship ASAP!
#1: For the Babe Who Reminds You to Love Yourself
We all have that BFF (or *are* that BFF) who is OBSESSED with lingerie. Impish Lee is a custom lingerie brand, and is owned by 2 sisters in New York, who offer lingerie in sizes 0-30 and bras in sizes 28A – 44J. All pieces are made in the USA.
Impish Lee recently dropped their very first calendar ($27.99) , celebrating 13 diverse women. There are multiple plus models, a trans model, a nursing mom, models with gray hair, etc.
Some brands try to do a ~diverse~ shoot, and it ends up looking like they were playing "Diversity Bingo," but not Impish Lee. Many of these models have worked with them before, creating beautiful imagery that your BFF can hang in your home.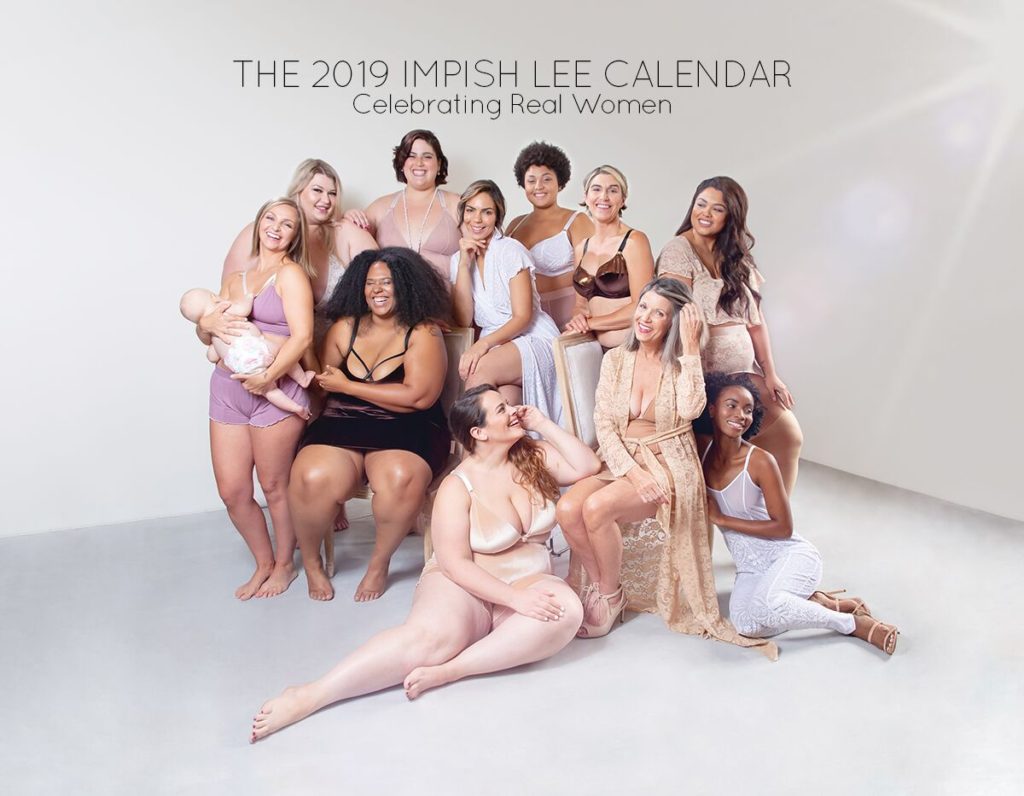 #2: For the Babe Who Takes No Shit
I first found Metal Marvels a few years ago, totally in love with their dainty bangles that have real mantras. The brand is owned by Katie Seller, a Nevada-based business women who goes out of her way to mentor and build up other women entrepreneurs.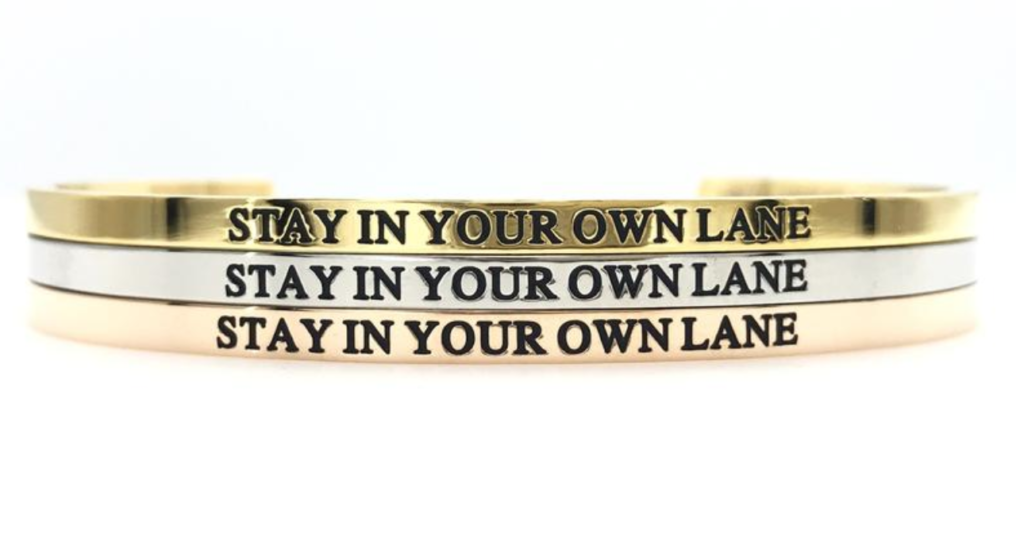 I own the "Stay in Your Own Lane" ($29.99) bangle, as I have a tendency, well, to jump in when I should stay in my own lane!
#3: For the Babe Who Reminds You to Vote
Does your HBIC remind you to vote and call your representatives? Then you'll want to check out Shop Fiercely, a feminist t-shirt and gift brand out founded by Valery Brennan out of Colorado.
Fiercely has sizes S-4XL, and you can view products ready to ship for Christmas here.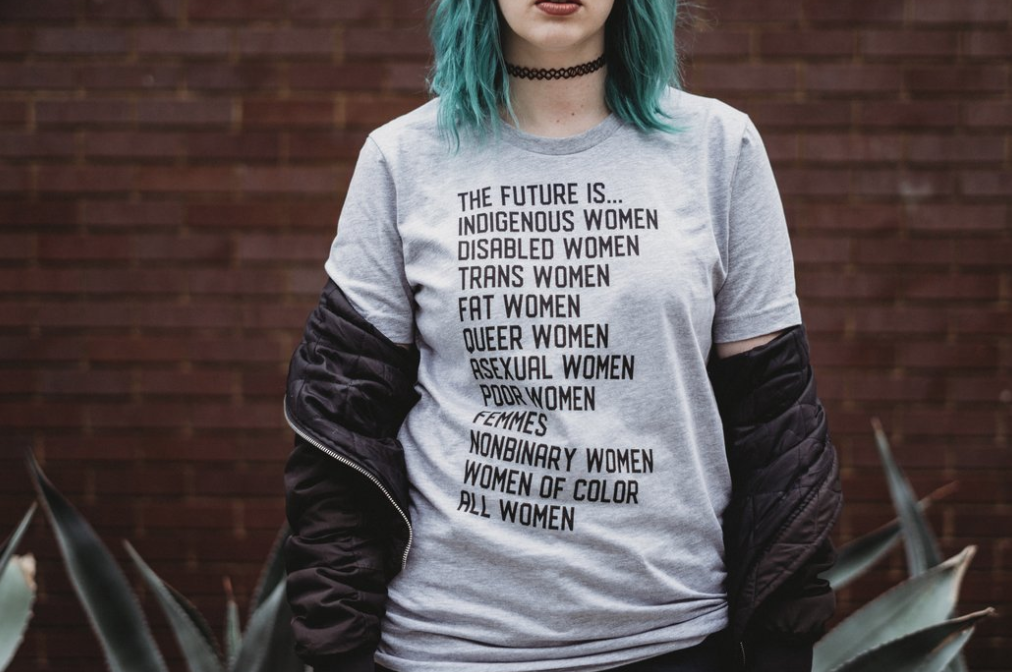 #4: For the Babe Who Reminds You That You're Magick
Okay, so I haven't ordered from Folklore Candle – YET – because I just learned about them! Founded by Danna Rowan out of Canada, who asked, "What is the smell of magick?" This brand has witchery and magick at their very core, and candles start at $16.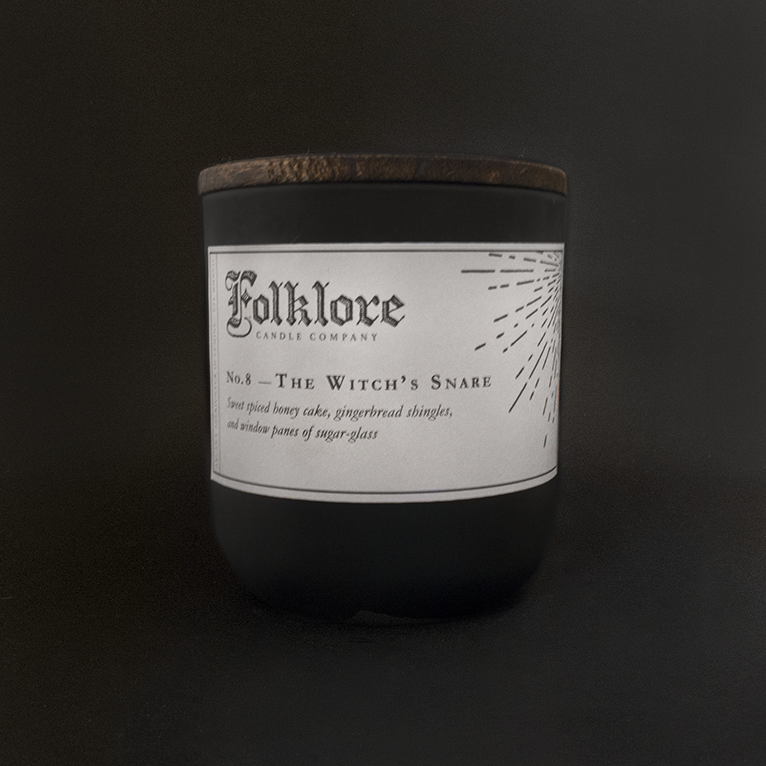 #5: For the Babe Who Advocates for Self-Care
From Molly with Love was founded by Molly Beane, an entrepreneur out of Southern California. FMWL offers sprays, face masks, candles, etc. One of my faves is the Maracuja Oil ($42.99) which "has a high vitamin C content which encourages rapid turnover of skin cells and makes skin look younger."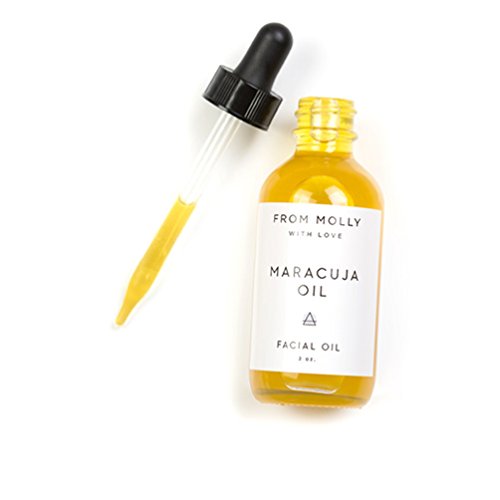 There's the roundup! What's your go-to "Bada$$ Babe Gift"? Share in the comments!
If you'd like to keep in touch, be sure to subscribe to my newsletter, so you'll stay up-to-date on new gift guides and product reviews!
NOTICE: This post was sponsored, and may contain affiliate links, from which I earn a small commission. All opinions are my own, and I only recommend products I believe in.