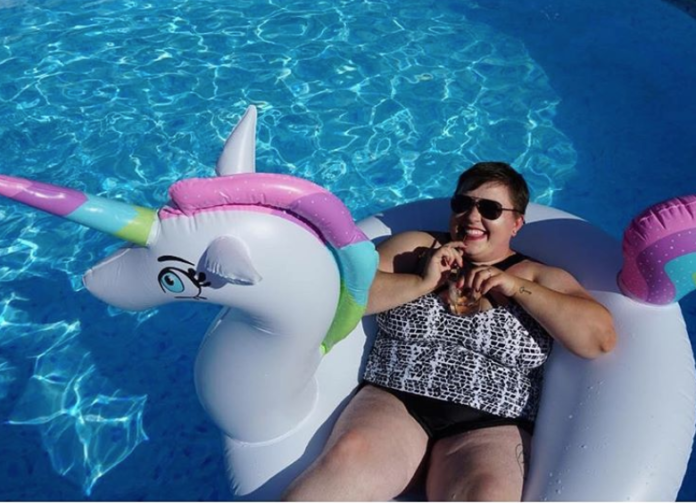 Hey there! This post contains affiliate links.  Using my links means I earn a commission, which helps me create more rad content.  More on affiliates here.
Well, hello my little nougat!
As blogging and content creation has gotten more popular, we've seen various click-bait-esque "exposés" on the topic. A lot of the critique surrounding influencers is actually grounded in misogyny, because you bet your ass that if a majority of influencers were MEN were out here creating high quality content and meeting people from all over the world — well, there'd be a damn Oscars Ceremony dedicated to this. HOW DARE WOMEN DICTATE THEIR OWN IMAGE AND HOW TO SHARE IT?! THE AUDACITY?!?!
ahem.
But I digress. The point of this post isn't to convince you why bloggers or "influencers" fill a market need. I'm not going to regale with you tales about how whole communities have been built up through online content, because those kinds of folks don't see themselves portrayed in ~Big Advertising~.
Nope, not going into that. If you hate women making money and creating awesome work, you probs hate influencers.
Instead, I'd like to have an honest conversation, a sort of BTS peak at the world of influencing. Specifically, I'd like to talk about how to decide if you should trust an influencer.
Aside:  Now, using the word "influencer" is a little bit like Fight Club.  You're in it, but you don't say it publicly. Because of the bad press around it, people never tell their communities that they're an "influencer." They say things like "content creator" or "creative" or "blogger."
But, you know me. I'll say it when other folks don't!
I'm an influencer.
Below, you'll find a checklist to use when deciding to follow or act on the suggestions of an influencer.
Preface: Assume Good Intent
Fun fact:  Most influencers do not sling shit.  We do not recommend stuff we wouldn't use.  Because doing so jeopardizes everything we've built.
The reason being is that if someone buys the product or service on my recommendation and HATES it – I know you're going to share feedback with me. So I need to be prepared to listen to your feedback, share my experience and explain why I worked with that company.  I'm also on the hook to make sure your feedback reaches the company.
Sure, some bloggers lie – but I feel pretty secure in saying that most bloggers regularly refuse products and money from other companies.
Just the week, I've turned down Flat Tummy Tea! Because I would never use it, and I think primordial slime has a better moral code.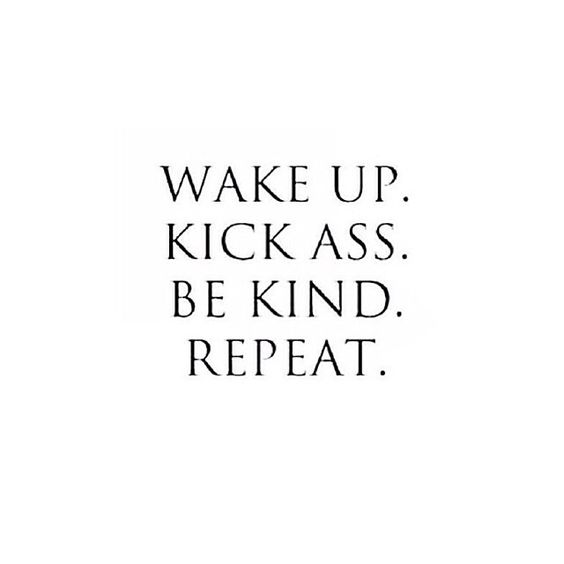 So, that said – let's talk about how to tell if you should listen to the recommendations of a specific influencer.  How do you know who to trust?
#1:  Check for Hashtags
Per the Federal Trade Commission, a United States governing body that oversees commerce laws, an influencer is LEGALLY required to share whether a company has paid her to create content for them.  They literally have a website page dedicated to it.
An influencer needs to put #Ad or #Sponsored somewhere on a sponsored post.  Some influencers also have the ability to add "Paid Partnership with [Brand]" above a post on Instagram.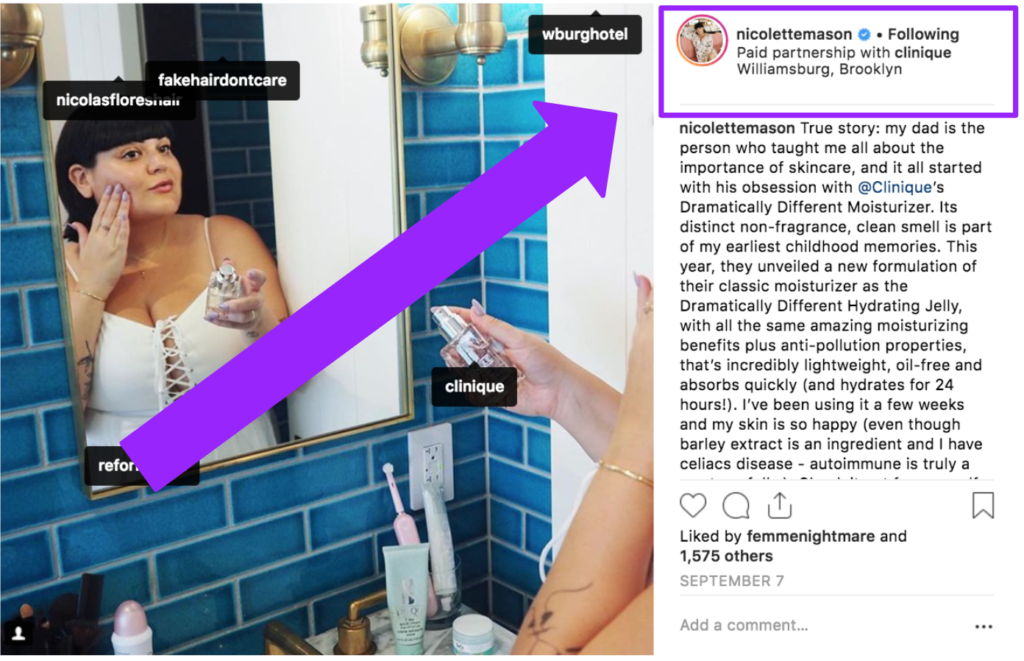 Sponsorships don't mean that an influencer is "selling out."  This is how creators can pay their bills and make new awesome content.   If an influencer regularly recommends product, you should see SOMEWHERE on their feed they have been sponsored to do so.  Not necessarily every post, but there should be a few!
If there aren't hashtags on anyyyyy posts, I would look twice at following the advice of that influencer.   Sponsored posts aren't sketchy, but failing to disclose that a post is sponsored is sketchy AF.
Transparency is the sign of a good review, because an influencer is opening herself up to censure if the product sucks.
Influencers have to add these hashtags on all platforms, whether it's Twitter, Instagram, YouTube, etc.
An influencer ALSO should disclose if product was gifted in exchange for a post. Product can be viewed as payment.
#2: Shares a Critique | "The Critique Sandwich"
Okay, so let's say an influencer has posted a product. Did she share some negatives about the product? Even a puppy poops on the floor – not everything is perfect!
Most influencers (including myself) use what I call "The Critique Sandwich." 
Think of a sandwich that's just 2 slices of bread with peanut butter in the middle.  We share a positive aspect (bread slice), then a negative comment (peanut butter) thennnnnn a positive comment (bread slice). 
Voila!  A critique sandwich.
#3: An Influencer Shares a 100% Negative Review Every Couple of Months
Another good way to determine if an influencer is really just a cute gal who is a personification of QVC is to watch for negative reviews. If an influencer ONLY shares positive reviews, it could mean two things:
They don't talk about products they have a bad experience with
They're lying their asses off and only talking about positive aspects
#1 is totally a valid way to create content. But the problem is that it's hard to tell the difference (if you're an influencer reading this, I def recommend you address a few negative points in your review).
A lot of influencer tend to share negative reviews on their IG Story (they don't dedicate a post unless it was TRULY awful), or share critique on Twitter.
An influencer doesn't need to rage on the internet about brands (hi, it's me) to be trusted. But they should, in my opinion, share negative experiences every once and a while.
Caveat: Some influencers make a majority of their money by regularly dragging brands. This isn't kind and it isn't helpful! If you're into that sort of "brand revenge porn," then please go away.
#4: Supports Other Women
A great way to see the kind of person someone is is to see how they treat other people. Does your favorite influencer share and repost sponsored content from other bloggers? Do they chime in with their own reviews?
That's a good egg!
Sometimes, influencers can get caught in the trap of having a negative experience with a brand – and accusing other influencers of lying about their experience with that brand. "Pitting women against each other" isn't the way to be.
#5: Do Your Own Research
Before using an influencer's code to a product or running to the checkout line, do a little more research. Google "Bad Review [product name]" and see what comes up. What may work for an influencer may not work for you!
#6: Ask, "Is this post sponsored?"
If you think a post is sponsored, but there are no disclaimers – that's shady AF. So, just ask! Comment and ask, "Is this post sponsored?"
Their reaction will show you the content of their character:
If the influencer doesn't respond, or worse, deletes your comment – you have your answer!
If they add hashtags after you ask, but don't own up to it, that's sketchy.
if they say, "Yes, it is!" and add hashtags, then they're a good one.
Give them space to be human and have made a mistake – but also hold them accountable!!
Do you feel like you can trust bloggers? Why or why not? Sound off in the comments!
If you'd like to keep in touch, be sure to subscribe to my weekly newsletter, so you'll stay up-to-date on think pieces and luxury plus size fashion content!
NOTICE: This post may contain affiliate links, from which I earn a small commission. All opinions are my own, and I only recommend products I believe in.