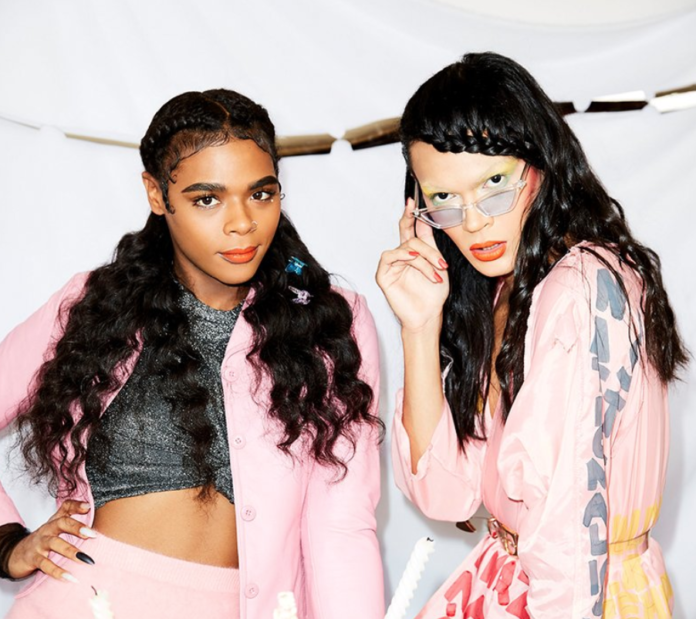 Hey there! This post contains affiliate links.  Using my links means I earn a commission, which helps me create more rad content.  More on affiliates here.
Earlier this year, I began to see posts about a new makeup brand, Fluide. Posts started in a secret Facebook group I'm a member of that's full of badass women, and then gradually a few of my gender non-conforming and gender non-binary friends began posting their excitement.
I didn't really take notice until members of my LGBTQIA family started posting, because, well, we're used to seeing brands put makeup on an AMAB (assigned male at birth) gay and cisgender person – get some good press, and move on. There is more to the queer experience than putting lipstick on a cis gay guy who models for Calvin Klein, ya know?
But fluide is different.
Gender Inclusion & Facial Hair
Unlike other brands that target the LGBT community, fluide hasn't made the face of their company conventionally attractive cisgender queer people (who are usually white).
Scrolling through their website and images, the feed shows diverse people of all genders and quite a swathe of backgrounds – without looking like the brand is playing #DiversityBingo.
Additionally, the brand does include AFAB (assigned female at birth) folks like me, with different gender identities. Sometimes in an effort to be edgy, brands will reject "traditionally feminine" appearing people and bodies.
It's truly makeup for all.
A New Aesthetic – Queering Makeup
Going to a drag show or gay club, you'll see a new take on makeup. From babes who look like they were trained by Kim K's makeup artist to more performative work that challenges what is "beautiful," the club or scene can be a veritable art gallery.
You see this queer representation on fluide's Instagram, with new takes and impressions on where makeup is supposed to go on one's face.
Product Review
So, the images and marketing of fluide is on point, but what about the products? Fluide was kind enough to gift me some products to review, and I've shared some thoughts below. Beyond sending product, this review was not sponsored by fluide.
I quite liked this lipstick. While it comes in a tube it's definitely not lipgloss, having a matte effect. It stayed on well, and I really enjoyed the prismatic effect it had in the light.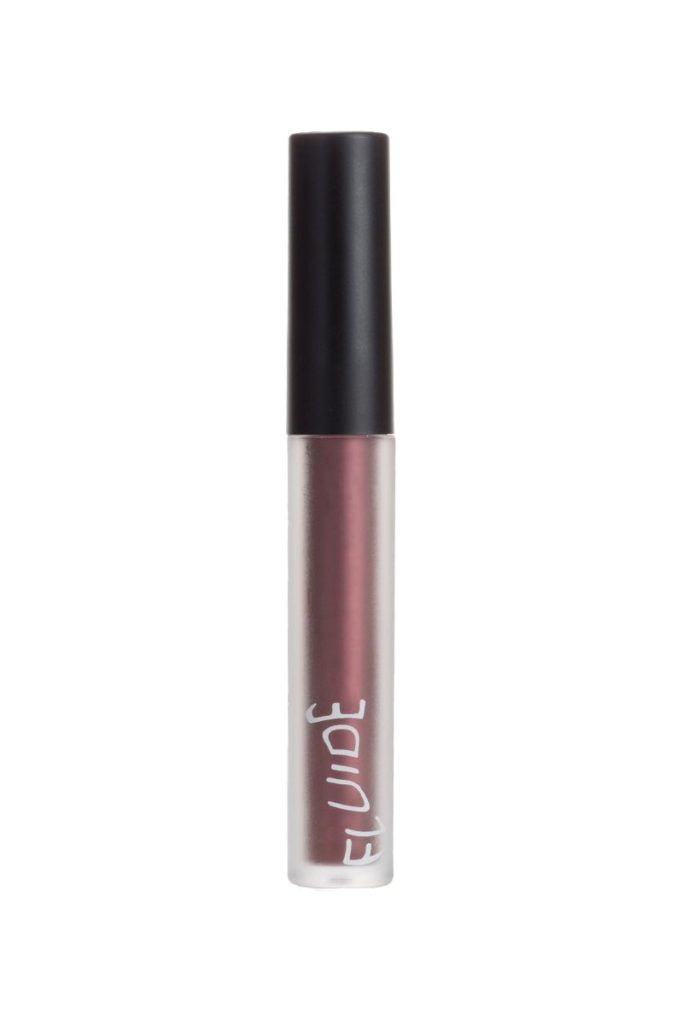 This lipstick has a matte finish, but didn't flake or peel. It didn't end up on my teeth, and stayed right where I put it. It did leave a smudge on a glass, but overall I'd recommend the buy ($16.99)! It's higher quality than drug-store, and, of course, it's cruelty-free.
Product #2: Liquid Lipstick Silver Future
I also tried the Liquid Lipstick in Silver Future, but wasn't really a fan. It made me look a little, well, corpse-like, which isn't my aesthetic. However, it looks amaze on folks with more pigment.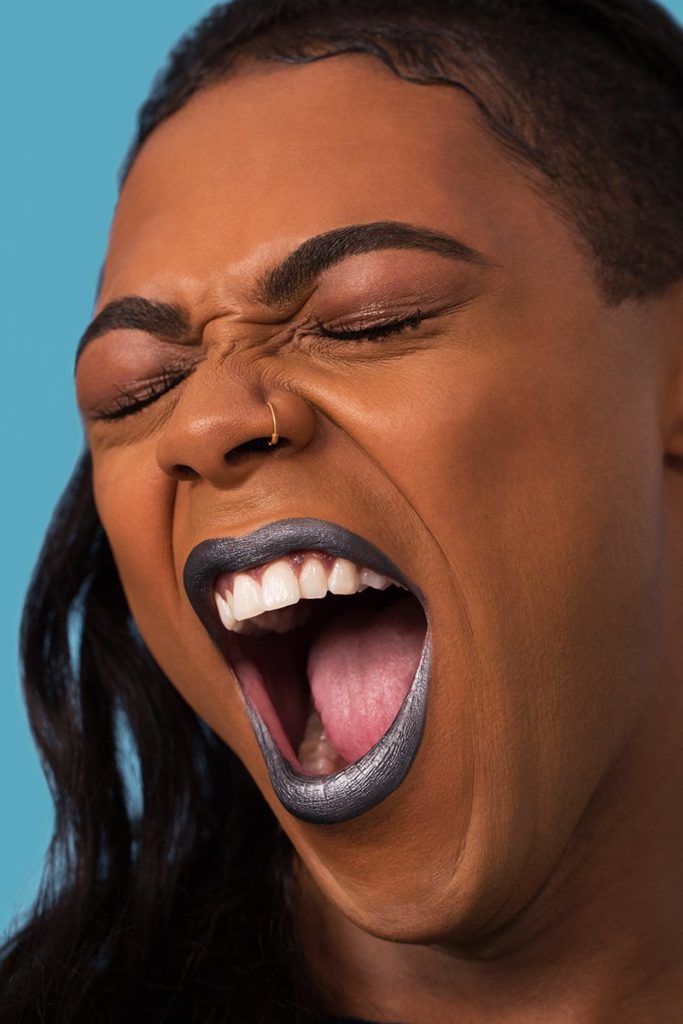 Product #2: Glitter & Glitter Fix
Okay, real talk – I regret not using this product better! When I got the Glitter & Glitter Fix (glitter glue), I experimented with creating a sort of eyeliner out of glitter.
Looking at the fluide website now, it didn't even occur to me to try cool designs or get a little weird with it. I had a real opportunity to queer makeup here, people!!
The Glitter Fix feels a lot like eyelash glue, and didn't irritate my sensitive skin. I'm not sure how well it would wear for a night of dancing, but I may have to order some more to test it out.
The bronze glitter can also be worn over lipstick, which adds another layer of dimensionality to the already holographic effect of fluide's lip options.
Product #3: Nail Polish
Okay, so real talk: The nail polish wasn't my favorite. I put on a few coats while on a conference call, and I didn't use a base or clear topcoat.
Normally, a nail polish that I apply without those extra coats lasts without chipping for at least a few hours. But within an hour of applying and sitting at my laptop, the nail polish was flaking off and chipped.
It makes me bummed to share this because I do love this brand, but I wanted to be honest with you! To be fair, this is the only vegan nail polish I've tried, so it could be user error / par for the course for vegan nail polish?
Fluide calls their nail polish 7-Free, "meaning you'll never find 7 suspect ingredients traditionally used in nail polish (including formaldehyde, Toulene, DBP, Xylene, Camphor, Phthalates, and TPHP) in Fluide nail polish." Maybe the lack of chemicals caused the flaking?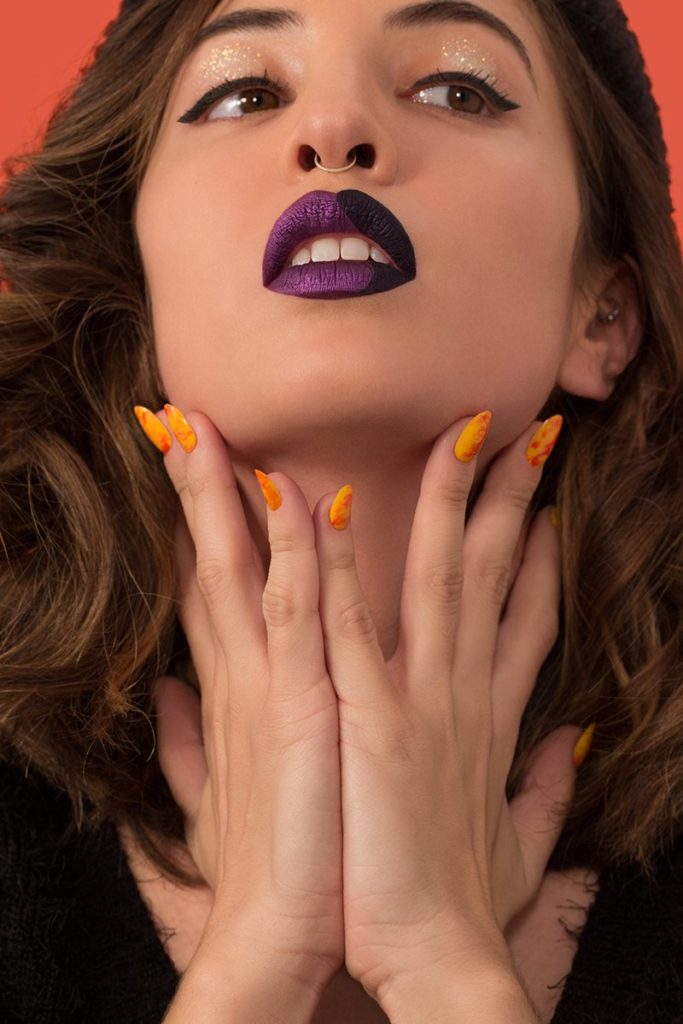 I would be interested to see if there are vegan top coats out there that could increase wear? Overall, it's a no-go from me.
A Great Present for Non-Binary and Non-Conforming Babes
Overall, I would absolutely recommend purchasing fluide glitter and lips products. The packaging isn't gendered and the marketing images are inclusive, making this a great gift for trans and gender nonconforming friends.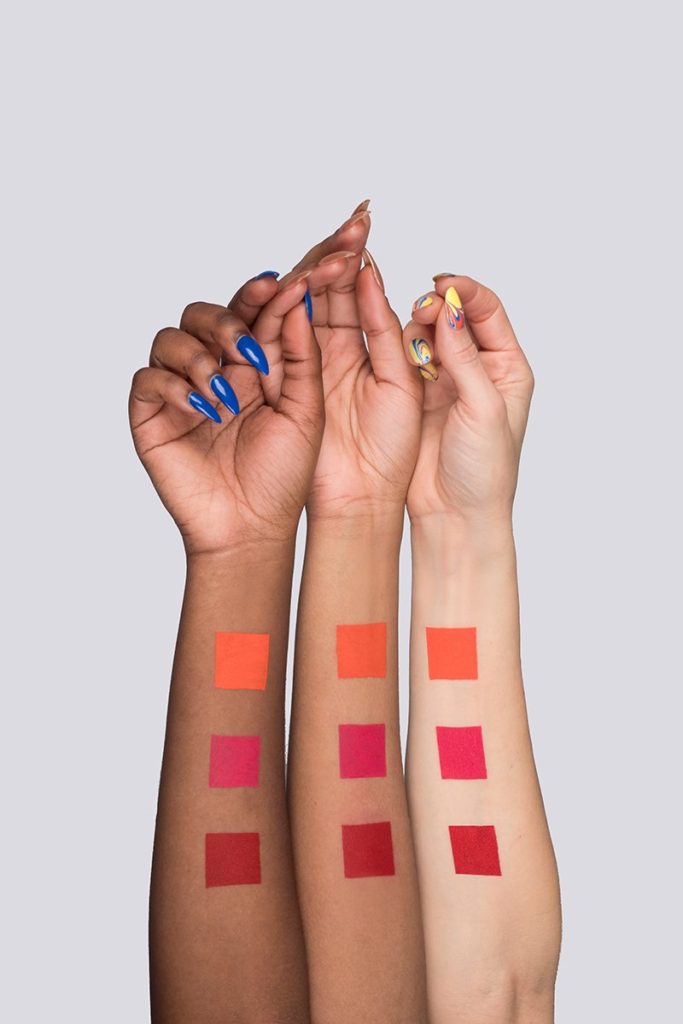 I gifted a few of my fluide products to my friend Logan, who is a non-binary performer in NYC.  They loved that the products were approachable for an AMAB person to use (being trans, NB or GNC at Sephora or the Target cosmetics section can feel stressful).
ETA (Edited to Add):  fluide Lacks Body Diversity 
So after I went through one round of sharing this post on various social media channels, I realized something.
There's very little body diversity amongst the models fluide chose.  That is to say, there's no plus size people?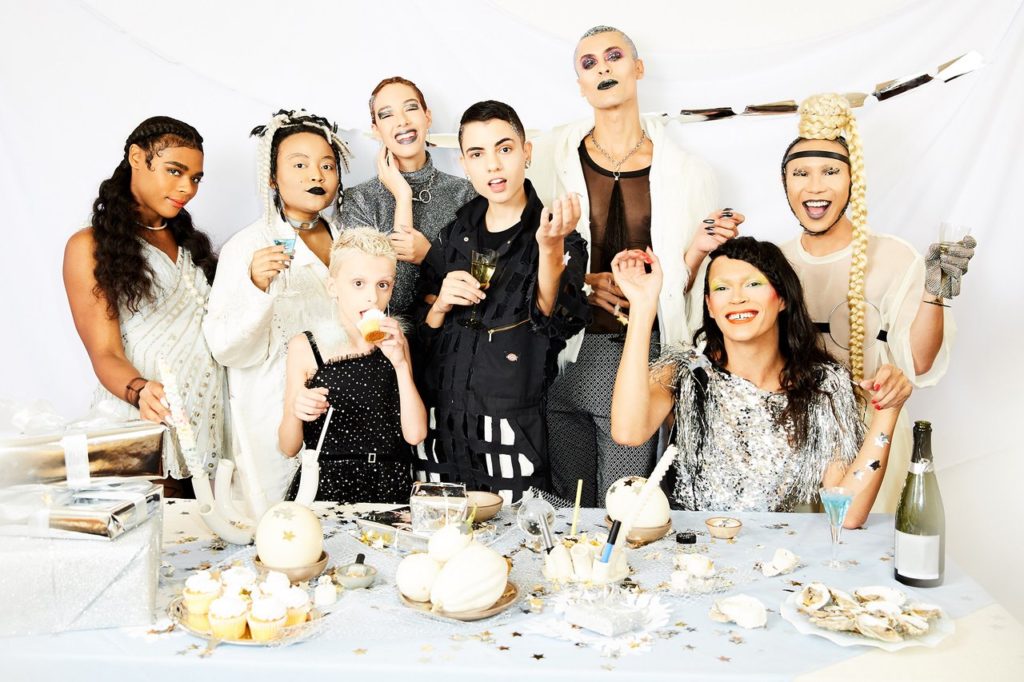 I went back and added this critique as a twitter thread  to my OG tweet that shared this article.
And you know what?  Fluide did an EXCELLENT job of engaging with my critique.  They owned up to it, and shared their working on it.  And I believe them!
(Also, fluide, I'm available to model ;).  Joking but not!!)
What do you think of fluide? Are there other LGBTQIA owned brands that I should look into?
If you'd like to keep in touch, be sure to subscribe to my weekly newsletter, so you'll stay up-to-date on new brands and queer content!
NOTICE: This post may contain affiliate links, from which I earn a small commission. All opinions are my own, and I only recommend products I believe in.