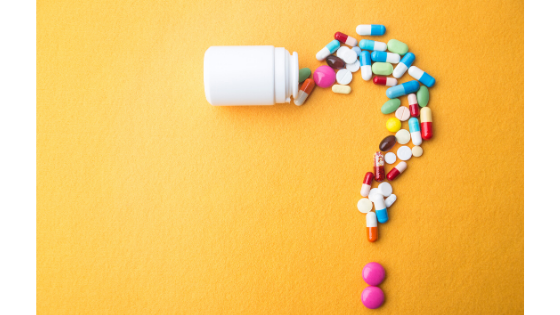 Hey there! This post contains affiliate links.  Using my links means I earn a commission, which helps me create more rad content.  More on affiliates here.
We all know mental healthcare in the US sucks, and this blog post is all about how I fought the system. Below, I've shared the backstory on how I was diagnosed, as well as a whole timeline on why it took me a year to get in to see a doctor.
Overall, my goal in sharing this is so that other folks know that progress isn't linear when it comes to getting treatment for mental health. And it's also a call to action for mental health professionals to make the intake and process to get an appointment less daunting for patients.
Okay, let's get started.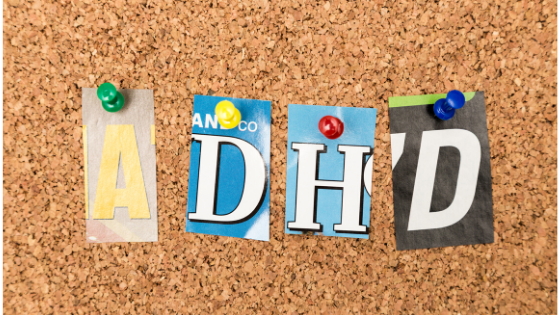 Backstory
Okay, so you'll remember how I wrote this post on how I manage my ADHD. I've alway been pretty public about taking care of my mental health, and I realize it's a place of privilege to do so.
I was diagnosed with ADHD around 2011 (ish?), and I received a prescription for meds to help me. Which I didn't use.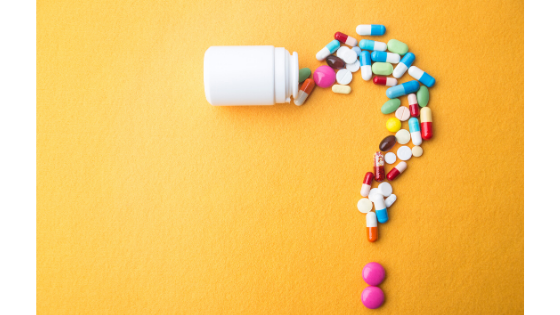 Not Taking Meds?
It wasn't because I didn't want or need the meds. But I was worried about getting an "unfair advantage" with them. Over time, I realized that I was effectively tripping myself up with this line of thinking.
And after doing a recap of my 2018 (I do this every year), I realized that I had totally failed to get in to see a dang doctor.
So, I made one of my major goals in 2019: "Get Meds for ADHD."
And it took me a dang whole year. Let's go into why that happened:
The Daunting Process of Getting My First Appointment
Step One: Logging in to My Insurance Portal to Find Providers
The first step to finding a psychiatrist was finding which providers I could even see.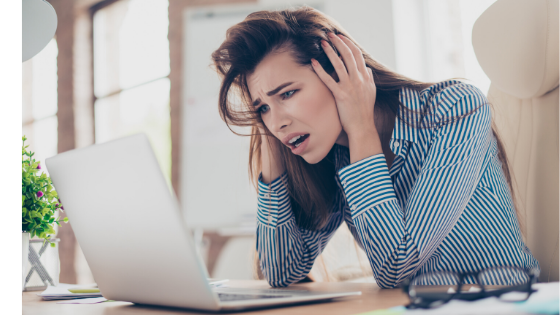 Which required logging into my insurance website.
Which required me to call my insurance to get a username and password.
EUGH. We're in the trenches now! Who wants to call their insurance company? Just about anything sounds more appealing.
January April 2019: Finding Doctors
From making my goal in January 2019 to actually getting into the website and finding providers took FOUR MONTHS. I am not proud of this, but I know this is a common hurdle, and I want to be real with y'all.
I had to call in a couple of times to reset my password, and in April I finally got my ish together and made a list of 5 options in my area.
April – May 2019: Calling as a New Patient
As someone who has had to call around and find a therapist for GAD (Generalized Anxiety Disorder), I was prepared for the LOAD OF ENERGY . it would take to get my first appointment.
I spent April and May playing phone tag and finding out that various doctors weren't accepting new appointments.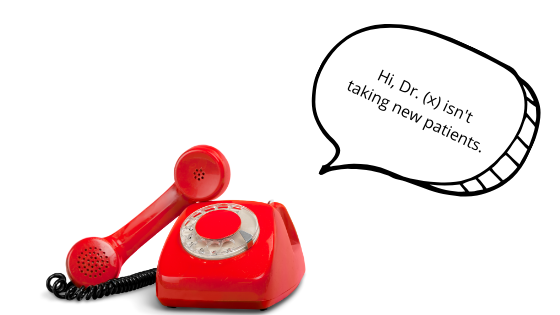 I found 3 places that were accepting new appointments, and they all required that I fill out 20-30+ pages of intake forms.
Before getting an appointment.
June-July 2019: So. Many. Forms.
I couldn't fill out the dang forms online, nor could I email a PDF (woo HIPPA). Instead, I had to print out then drop off the forms IRL. Or, I could fill them out and then fax them in.
But using a website that pretends it's a fax machine wouldn't work. I had to use a literal fax machine.
Is it 1995? It feels like 1995!!!
I decided NOT to fax all these pages of forms in, because I didn't feel like having the cute employees at my local copy store have that much info on me and my private information.
July 2019: SUCCESS! Forms Dropped Off
I filled out 3 sets of forms (all in all, about 100 pages), but 2 of the 3 doctor options fell out of the running. One went on a leave of absence, and another doctor's office required that I drive 2 hours north to their satellite office to drop off the forms.
The level of bureaucratic incompetence is impressive, truly.
So, from 3 down to 1!
And in July, I dropped off those forms. And was told to call back in 2-3 weeks for when they'd be processed.
It's fine, I'm fine.
August 2019: Appointment Made!
I called back in August and made an appointment! I'm a champion!
September 2019: 3 Appointment Confirmation Calls?
So, around this time I started getting dozens of robo-calls a day. So I turned off my phone ringer.
I confirmed my appointment with a real-live human 1x, but because I missed the TWO other confirmation calls – I lost my appointment.
I was told they were booked out for the year.
No appointments for 2019.
I politely hung up and screeched in anger in my Honda coupe. I planned a whole trip around that appointment and inconvenienced a lot of people.
FOR NOTHING.
October 2019: "When do new appointments open up?"
It was at this point that I got smart. I remembered all my "question behind the question" skills I had learned while working at a call center.
So I called up and I asked, "I want to get a new patient appointment in January. If you were me and you had that goal, what would be the best way to ensure I get an appointment?"
(More helpful communication hacks like this can be found here.)
The receptionist said, "We open up appointments for the next month on the first of the previous month."
Me: "So I should call December 1?"
Receptionist: "No, you should call on December 3, as we won't have appointments on January 1 or 2."
So, I set 5 alarms to call the morning of December 3.
December 2019: Appointment Secured.
My alarms worked, and I got an appointment.
I also changed my phone settings to have calls from . this doctor's office always ring on full volume. I even assigned a special ringtone, so I wouldn't miss them.
I also set an alarm to call 10 days, a week and 2 days before my appointment to confirm. I was gonna be annoying AF, and I decided the front desk staff had probably seen weirder stuff.
FEAR ME, BUREAUCRACY!!!!!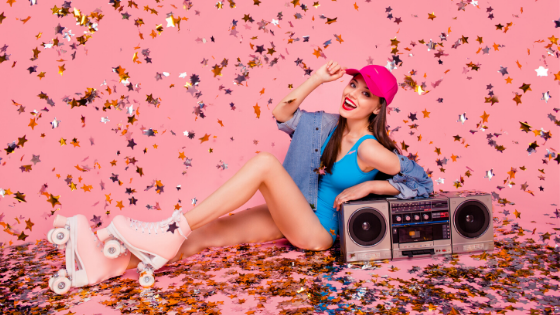 January 2020 – APPOINTMENT HAPPENED.
Praise be to benevolent deities, I finally had my appointment this morning. The staff was lovely. I was almost late. I had the wrong insurance card. But I got my appointment.
A BIG THANK YOU
I have posted throughout this process to my Instagram Story and Twitter, and I want to thank you all for being so supportive and rooting for me. This whole journey felt like battling emotional inertia, and y'all helped me so much.
YOU CAN DO IT!
Brains are funny things, and I want you to know that if you're procrastinating getting help – I've been there. Slow progress is progress. I grit my teeth while calling, filling out forms and getting help. It's messed up that it's this hard.
If possible, find an accountability buddy who can check in with you. Share texts to loved ones as you accomplish each step.
I'm rooting for you!
Stay tuned for more ADHD treatment updates!
I'm going to be posting a video about how I react to meds to my YouTube channel. Be sure to join me there!!