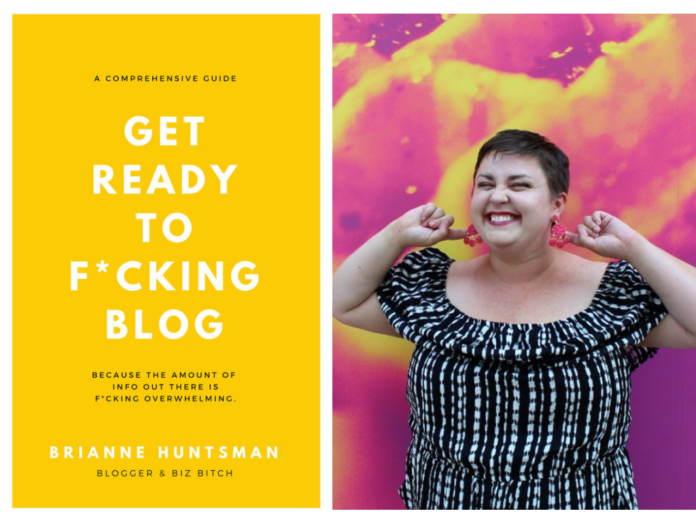 Hey there! This post contains affiliate links.  Using my links means I earn a commission, which helps me create more rad content.  More on affiliates here.
When I'm not blogging or designing clothing in my fashion studio, you can find me being a badass business bitch & consultant at The Huntswoman Group.
One of the things I struggle with is wanting to be able to help EVERYONE who contacts me, but knowing that my rates are not feasible for everyone.  While I do offer sliding scales on a lot of my classes, I don't offer classes on every topic.
And one of the most popular things people ask me about?
Blogging.
"How do I start a blog?  There's so much info out there!"
Gurrrrl, tell me about it.  There's no way for me to walk everyone through setting up a blog the right way, and I felt guilty about that for a long time.  I have a lot of knowledge (because wow, I made a lot of mistakes), and I want it to be useful to more than 3 or 4 people who are able to flag down me and my ADHD.
But then, I realized:  I CAN WRITE AN EBOOK!
So, I went to Starbucks, and wrote this ~40 page ebook in 2 days.  Shoutout to PSL!  I then sent it to 10 different reviewers, and updated the ebook with their questions and suggestions.
I thought writing an ebook would take around 10 hours.  It took 27.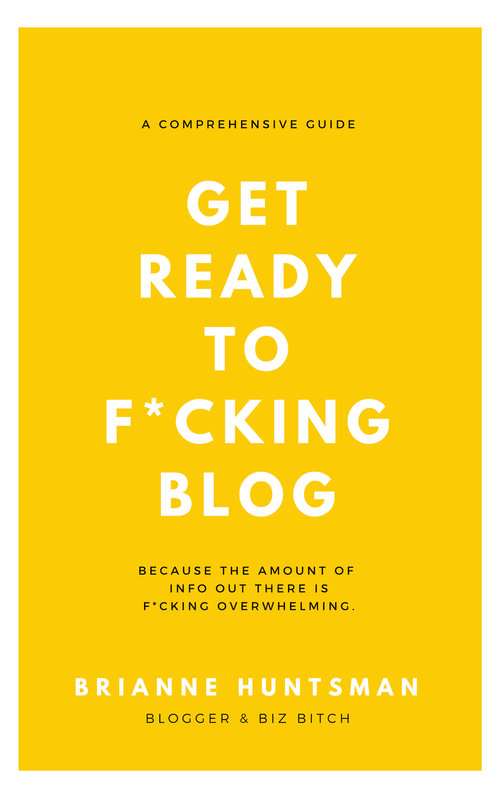 Only The Good Stuff!!
The advice that I'm giving is the same, and the recommendations don't really change.  An ebook allows me to speak from the heart, and share what you really NEED to know.
It's easy to get overwhelmed and lost in the weeds when it comes to blogging, so I prioritized sharing knowledge that isn't easily found on Google – and insights that I had to learn the hard way through trial and error.
TLDR:  I decided to write the ebook I *wish* I had had when I started.  Back in the day I Googled, "How to Become a Plus Size Fashion Blogger," and got nada.
In the ebook, "Get Ready to F*cking Blog," I answer questions like:
Should I go with Wix, WordPress, Squarespace or….?
How do I pick a name for my blog?
Is it worth it to even start a blog?  So many people already write about what I want to want to cover!!
I want to write about 10 million different things.  How do I pick where to start?
How do I make money blogging?  Not generally, but what are the steps to take to make money blogging?

Gift for Blog Readers, AKA *You*
Because I want you to get started ASAP, you can use "BLOGGERBABE" for $11 off (I love lucky numbers), making the ebook $23.99.  This discount ends on my birthday (December 6).  You'll also receive all future versions/updates for free.
The way to learn is by doing, bb.  Imagine where you would be NOW if you had started blogging when you first wanted to.  Let's go kick some ass.