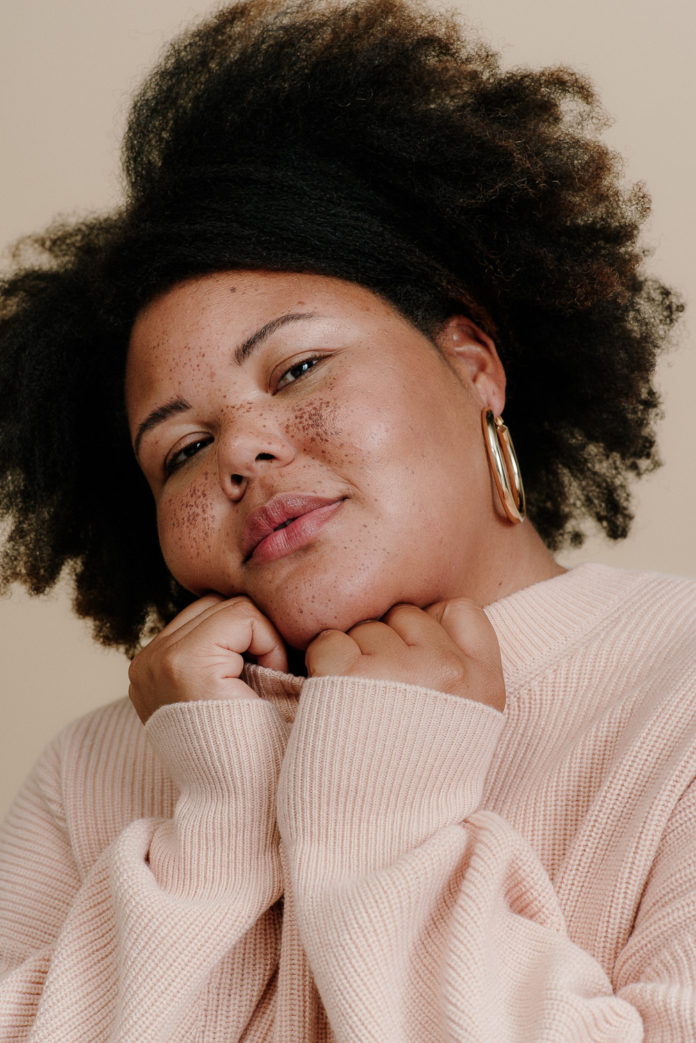 Hey there! This post contains affiliate links.  Using my links means I earn a commission, which helps me create more rad content.  More on affiliates here.
Here at The Huntswoman, I'm passionate about sharing ethical and high quality plus size fashion.
One brand I've been watching for a while is And Comfort.  And Comfort is a new plus size brand, based out of the Bay Area, that offers high quality and elegant plus size clothes in up to a size 28 (size chart info here).  They've just launched their Fika Sweater, and this launch is quite different from how most fashion brands release a new product.
Says founder, Karine Hsu:
"After spending a year perfecting the fit and fabric, we developed the Fika Sweater in response to the cheaply made, short-lived sweaters that typically exist in plus-size fashion.
And Comfort wants to be as transparent as possible in manufacturing (what a change of pace), so Karine and her team put together this post, sharing "how most fast-fashion $100 sweaters are made and breakdown how ours is different, in both the actual process of making it and our pricing breakdown."
The Fika sweater comes in both peach and black, and you can check out product details here.
To be 100% transparent, I haven't tried clothes from And Comfort irl, but they're definitely on my list!
If you'd like to keep in touch, be sure to subscribe to my newsletter, so you'll stay up-to-date on new reviews and fun plus size fashion content!