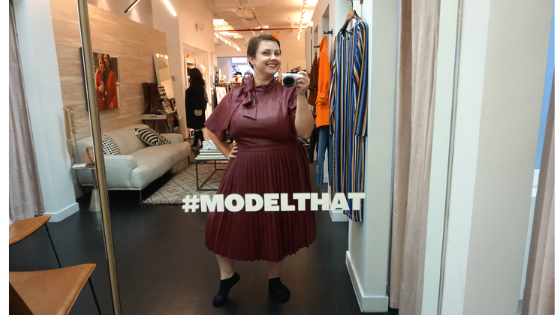 Hey there! This post contains affiliate links.  Using my links means I earn a commission, which helps me create more rad content.  More on affiliates here.
I am SUCH a fan of Eloquii, as they have really fashion forward items and statement pieces that plus size babes just can't anywhere else!
Until last week, I had only ever shopped Eloquii online. They have 7 stores in Atlanta, Chicago, DC, Detroit, Houston, NYC and Philly – but there aren't any Eloquii stores (yet!) in the Western United States.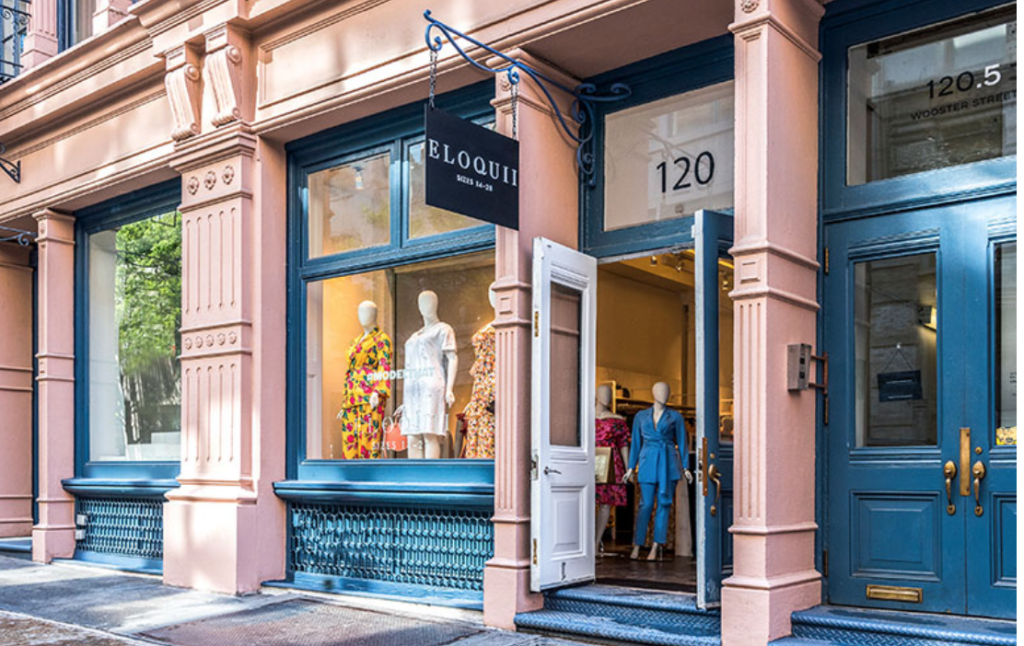 Visiting the Eloquii in SoHo
I'm alllll about shopping while I travel, so on my January trip to NYC i prioritized going to shop Eloquii IRL in SoHo. SoHo is an upscale neighborhood with shops like PRADA and Moncler, so this is a definite must see for visitors to the city!
<< RELATED POST: 15+ PLUS SIZE STORES TO SHOP IN NYC>>
It was about a ten minute walk from the subway and very easy to find.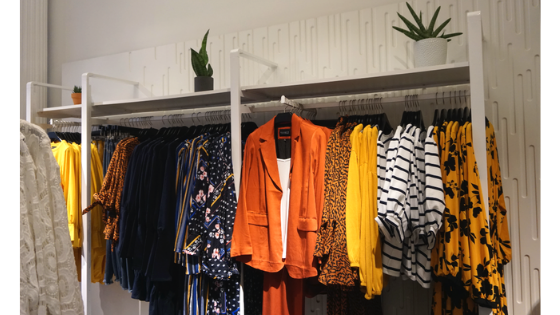 Store Offerings
I was really impressed with the store offerings, and I could tell the retail location had been thoughtfully curated. They had plus size jumpsuits, workwear, cocktail dresses, jeans, etc etc. You could build a whole wardrobe with just the contents of this one store!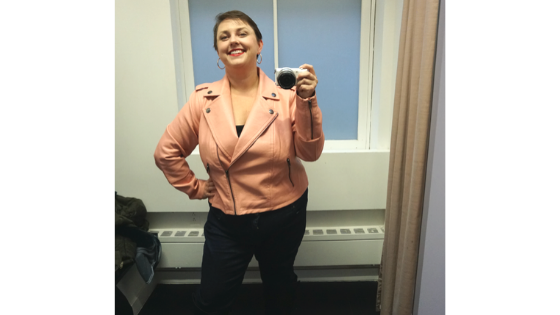 What's the Size Range In-Store?
It's an unfortunate trait of some stores to not stock the top of their size range in-store. While every piece I wanted to try wasn't available in an 18 (I sized up in some to a size 20), I did notice the presence of a lot of size 28 and 30 pieces! Bravo!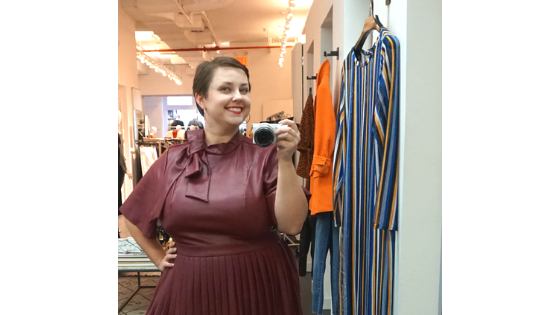 Comfy Couch & Dressing Room
Not everyone wants to shop until they drop, and Eloquii had a comfy long couch opposite of dressing rooms.
I was also glad to see fans inside of the dressing room, helping to keep me cool while trying on a LOT of different pieces.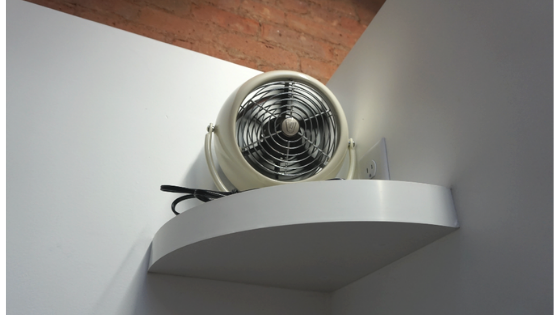 Plus Size Faux Leather Options Galore!
I loved how many options there were for plus size babes who love faux leather (ie me)! I tried on a faux leather jumpsuit, multiple dresses, jackets, etc.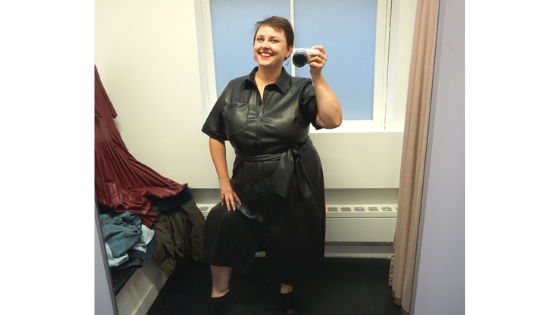 Accessories & Wide Width Shoes!
If you're looking for statement accessories and shoes, Eloquii is your jam! I loved their displays with fun earrings and wide width boots.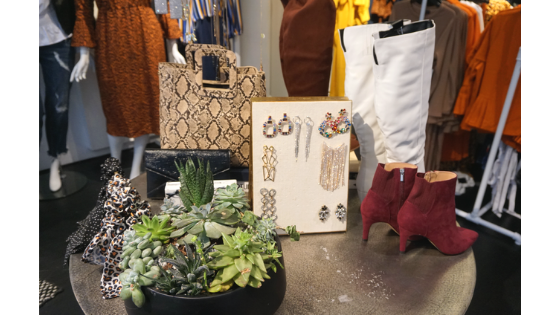 Styling Appointments
As I was chatting with the wonderful staff, I learned that Eloquii stores offer styling appointments! You can send them an idea of what you like or what you're shopping for, and they'll have a dressing room ready for you. This is great for plus size travelers who need something last minute or want to maximize their time in-store.
The staff can even sync with your Eloquii app and pull items that you have in your basket! Love this!
Eloquii App & Rewards
While chatting about the styling appointments, I also learned that Eloquii has a rewards program?! I had no idea! Be sure to checkout while logged into the app to get points and credit to future purchases.
Try-On Haul Posted to YouTube
I also filmed a "Dressing Room Haul" at the Soho store, which you can watch below:
Stay in Touch for More Plus Size Store Reviews!
If you want to stay up-to-date on my reviews, I recommend joining me on your favorite social media platform (Facebook, Instagram or Twitter), where I regularly talk about PCOS.
More of an email kind of person? Subscribe here!
[FTC Notice: This post contains affiliate links, meaning I earn a small commission if you purchase a product through my link. Affiliates help me write more great content, and I only endorse products I truly love.]