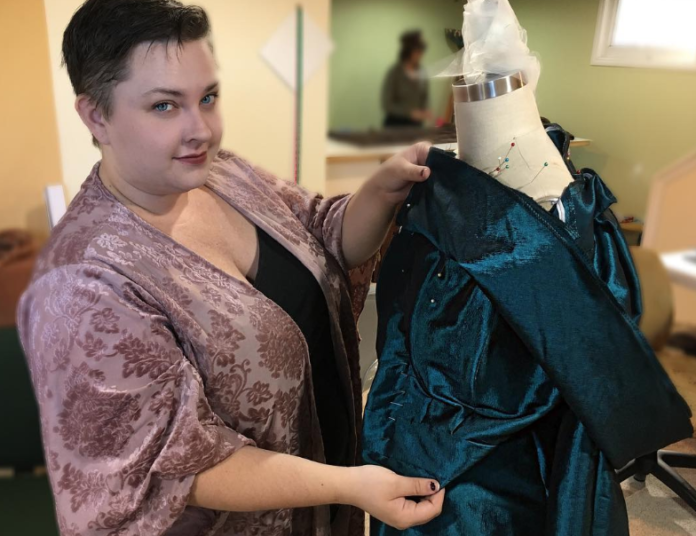 Hey there! This post contains affiliate links.  Using my links means I earn a commission, which helps me create more rad content.  More on affiliates here.
Last night on my Instagram Story, I shared my thoughts on why brands don't include plus sizes:
Since many fashion schools don't teach how to design for plus size bodies, what is a designer supposed to do if they REALLY wants to expand to plus?  After my 6-part think piece (lol) on IG Story, I decided to write a post full of ideas and resources.
Not every tip will work for every brand, but this will give you a good place to start.  If I've missed something, please pop in my email and let me know!  I'll be sure to add it, and I always cite my sources.
While we wait for fashion programs to catch up, Craftsy has created a plethora of classes on designing for plus size bodies.  Honey, you don't need to search YouTube endlessly for info on designing for plus!  These classes are high quality, with knowledgable instruction, great camera angles, etc: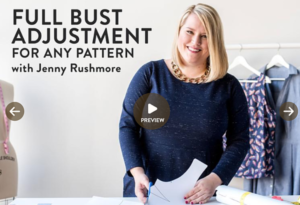 2.  Analyze Commercial Patterns
When first learning to create patterns, you likely did a lot of step-by-step patterning.  For a DIY version of a plus size pattern making class, make pieces from commercial plus size patterns, and build your intuition on proportion and sizing.
I would recommend starting with Burda Plus Size Sewing Patterns, as they have the most robust selection.
3.  Drape & Pattern Using a Plus Size Dressform
You understand draping and patterning, but now you need to adjust that knowledge for plus sizes.  Start by designing for a plus size dress form, and analyzing how you need to adjust your patterns.  At a certain point, grading up from a size 6 stops working!  I'd recommend going with a dress form in a size 22.  (You can grade down and up from there.)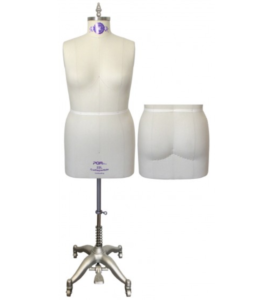 4.  Hire a Blogger as a Fit Model
The #1 challenge (in my opinion) in designing for plus sizes, is that plus size bodies carry their weight differently.  If you gather a few size 18 people in a room, you'll notice their bodies are different.
Not to worry.  You can easily find a fit model in your area by hiring a plus size blogger – and you can avoid agencies (not that very many have plus fit models past a 14)!  Search instagram for plus size fashion bloggers, and ask if they'd be interested in fit modeling.  You can also search "Plus size blogger [+your city, state]" and see who pops up!
Plus size bloggers know what brands work well and which have failed for their body type, and they'll likely be a wealth of information.
5. Hire a Fitting Consultant
If you're a design professional who knows how to draft patterns for plus size bodies, you're in a tight knit group – it's almost like t like the mafia, lol.  We all know each other!  Hiring a consultant who is an expert in fitting and patterning for plus sizes may be the best way to learn.  If you're looking for recs, pop in my inbox!  Share your brand and location, and I'll be happy to intro you to a consultant (no finder fee).
6.  Are You a Luxury Brand?
Fashion startup 11 Honoré connects luxury and high end fashion brands with the resources and infrastructure necessary to expand their sizing.  I'd reach out to them if you're catering to the luxury market!
7.  "Dissect" Plus Size Clothing
Similar to #2, you're going to want to analyze already made plus size clothing.  Commercial patterns only get so complicated, and you'll definitely want to purchase and "dissect" (ie rip the seams) of plus size clothing to analyze proportions, fit and style lines.  I'd recommend you hire a fit model to see the garment ON before ripping it apart.
You can purchase garments from resale sites like Poshmark and ThredUP.
There's the scoop on how to learn to design for plus sizes! I'm also available for consulting work on plus size design + marketing.
If you'd like to keep in touch, be sure to subscribe to weekly my newsletter, so you'll stay up-to-date on new reviews and fun plus size fashion content! 
[Notice:  This post does contain affiliate links, which help me write more great content! I only endorse products I truly love.]