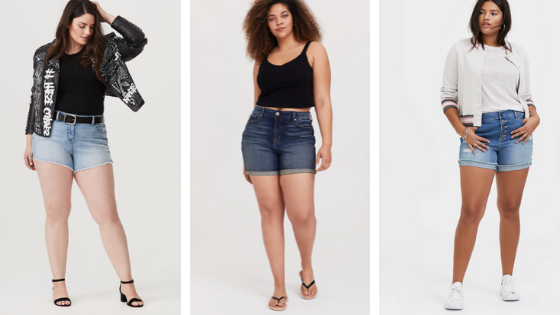 Hey there! This post contains affiliate links.  Using my links means I earn a commission, which helps me create more rad content.  More on affiliates here.
Finding the right pair of plus size shorts can feel a bit like you're looking for a lost relic, a la Indiana Jones.
The Crystal Skull? No thanks, Dr. Jones! I need a pair of plus size denim shorts that stay on my waist, don't sag in the rear, and prevent thigh chafing.
In my search for plus size shorts, I've found that the REAL ISSUE that needs to be addressed is this:
Different plus size brands design for different body shapes.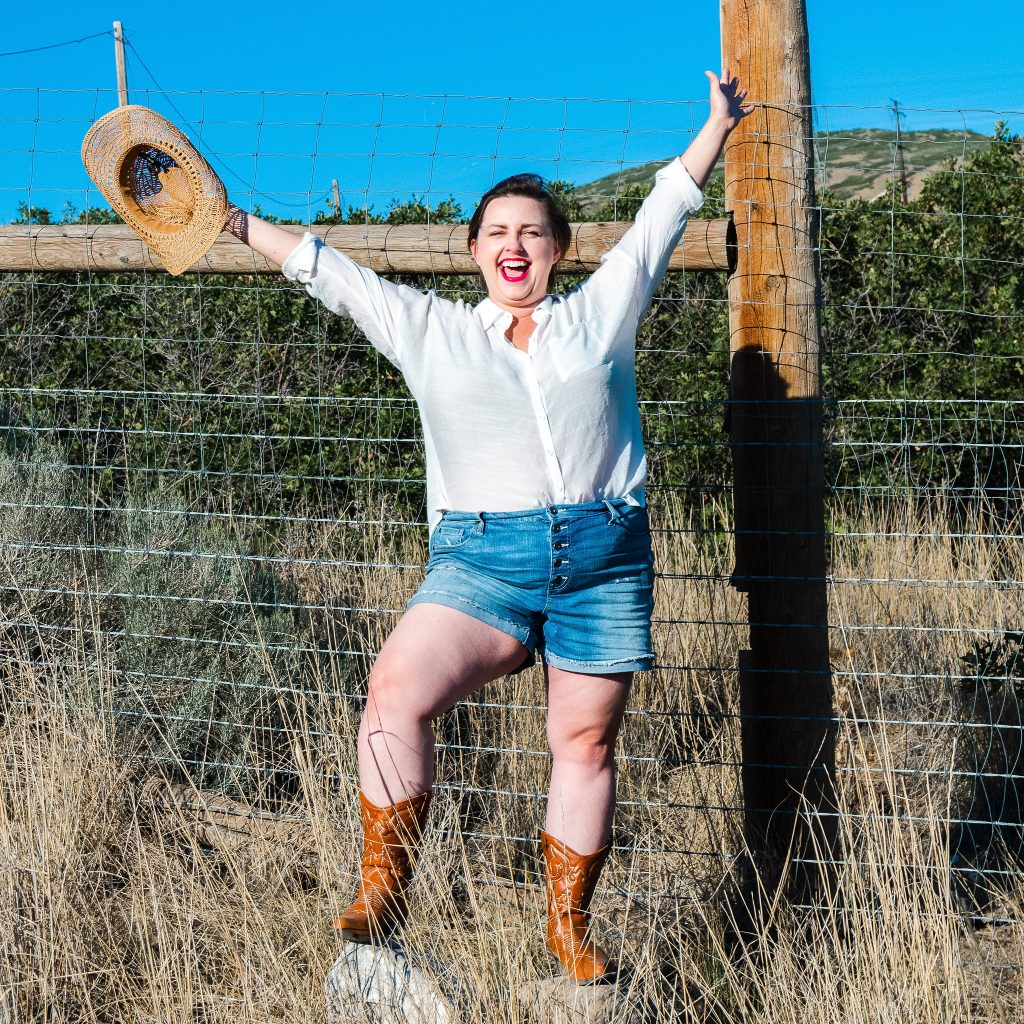 I talk more about how brands design clothes in this plus size fashion design blog post, but the TLDR version is this: Some brands design for people who have bigger hips, some brands design for more boxy shapes and some brands offer cuts tailored to different body types.
My recommendation? Find a plus size blogger whose body looks similar to yours, and watch for her style recs! I am apple shaped, meaning I carry my weight up top. I have a flatter derriere, and I carry some weight in my lower belly.
So, these recs are based on how these shops fit MY body!
<< Ready for more plus size fashion content? Subscribe to my fashion-focused email list here, and/or my business focused email list here!>>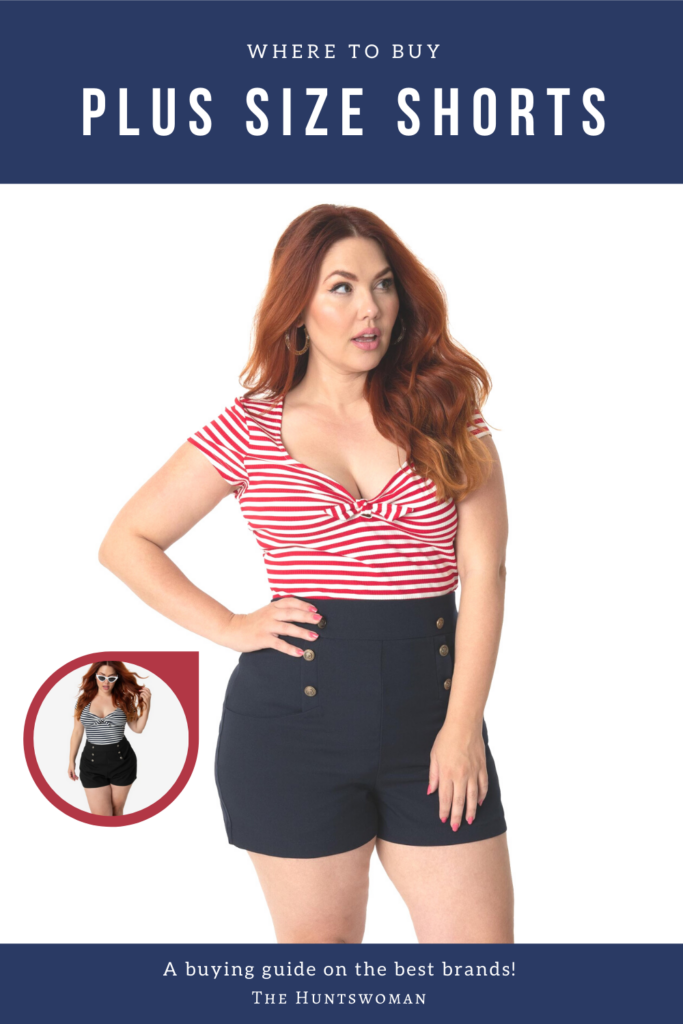 Brand #1: Plus Size High Waisted Shorts from TORRID
Is there anything this store can't do for plus size babes? I don't think there is, to be honest! I go for the High-Rise and Mid-Short style, for a few reasons:
The high rise helps prevent the "Saggy backside" look you get with some shorts
I'm 5'4″, and the mid-short style hits about 2 inches above my knees. This means that I get good coverage for chafing purposes, but I am also wearing less fabric in the summer!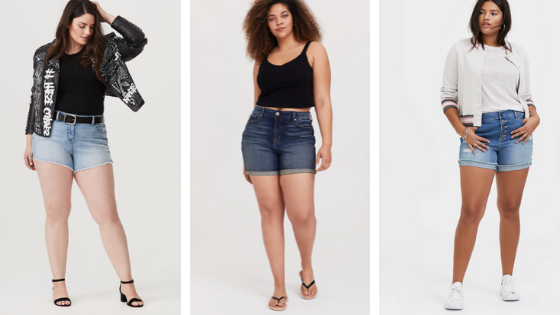 I also size DOWN in my Torrid shorts, because of the stretch. It's a little tight for the first few wears (I wear them with a hoodie or just around my house), and then they fit perfectly! Be sure NOT to throw your denim in the dryer, as the heat can mess up the stretch.
Shop Torrid plus size high waist shorts here!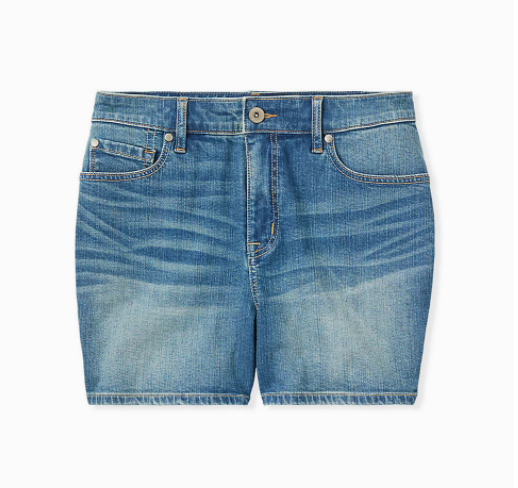 Y'all, I am in LOVE with the Universal Thread brand at Target. There's this super cool thing they do to the waistbands, adding more support but giving you more stretch. Basically, the dang pants stay on your waist, lol!
They have a variety of styles (from Bermudas to "short shorts"), and my go-to is, of course, the high waisted shorts!
Shop mid-rise plus size shorts here!
Brand #3: Vintage Inspired Plus Size High Waisted Shorts from Unique Vintage
Can you tell I'm a little obsessed with plus size high waist shorts? These 1940's inspired shorts from Unique Vintage are SO FUN
These shorts are made of a woven (not denim!) fabric, and the buttons are fake, making them super easy to wear!
Shop plus size high waist shorts here!
<< Want more plus size costume posts like this? Be sure to join my email list here, where I share my best content! >>
What to read next —>
Want More Great Fashion Posts Like This?
If you want to stay up-to-date on posts from The Huntswoman, I recommend joining me on your favorite social media platform (Facebook, Instagram or Twitter).
More of an email kind of person? Subscribe here!