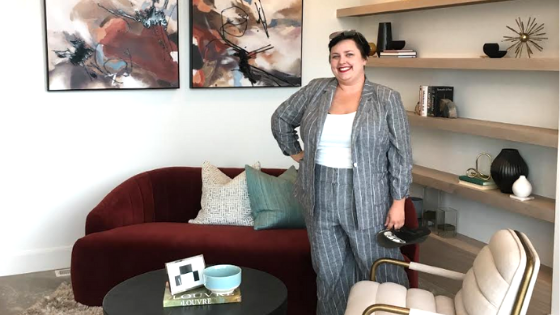 Hey there! This post contains affiliate links.  Using my links means I earn a commission, which helps me create more rad content.  More on affiliates here.
I've wanted to go to the Salt Lake Parade of Homes and the Utah Valley Parade of Homes for YEARS, but I've always been traveling when they happen.
The Utah Valley Parade of Homes takes place in June, and the Salt Lake Parade of Homes takes place in August, which really conflicts with my summer travel plans!
This year I was able to attend the Utah Valley Parade of Homes, and I thought it would be fun to share my experience with all of you.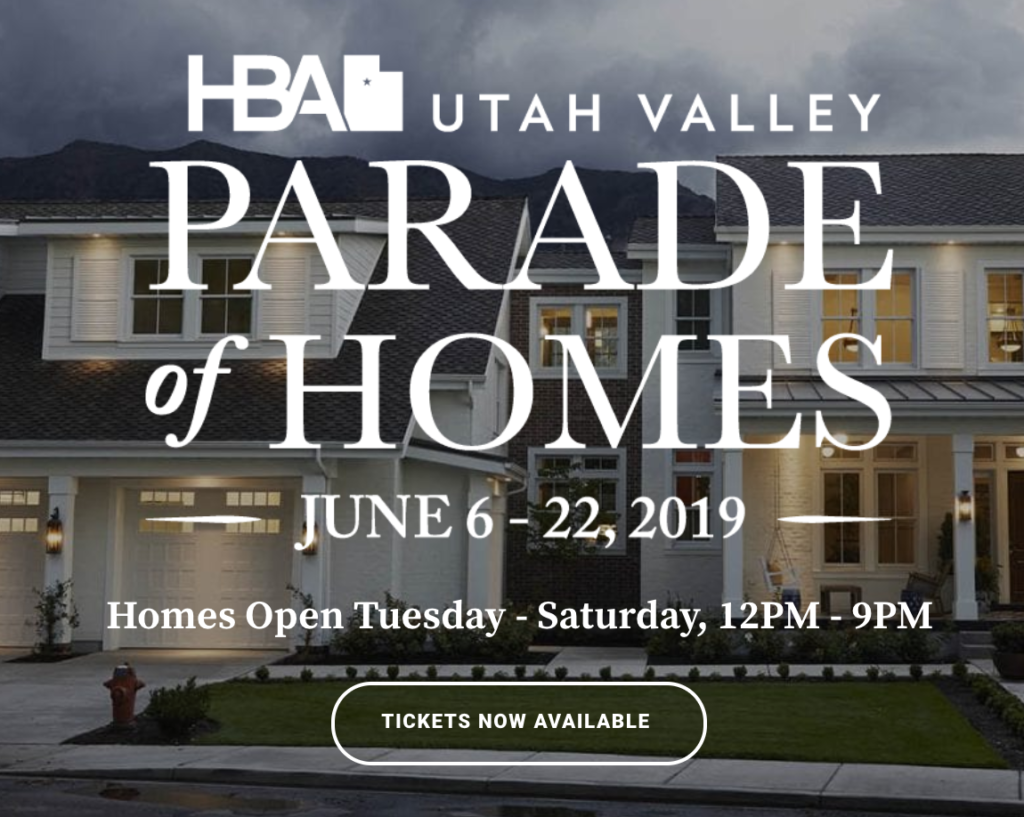 What is The Utah Valley Parade of Homes?
Excellent question! The Utah Valley Parade of Homes "is an annual showcase of new, high-end and designer homes located throughout Utah valley."
The Utah Valley Parade of Homes is hosted by the Utah Valley Home Builders Association (UVHBA), and it creates a "must see' list of beautiful homes from top builders. The homes on the "parade" range in value from $450,000 $5 million plus, with 2,000 to 22,000 square feet. Every year nearly 30,000 people go through and tour these homes!
I've been building up my "Real Estate Vision Board," and I was so excited to go to my first Parade of Homes show this year. I really wanted to be inspired by the homes, so I didn't view any homes that were listed for less than $2 million.
(Side note on Home Values: My friends in NYC and San Francisco couldn't believe the amazing homes that would buy you a 2 bedroom apartment in those cities, lol.)
Below, I share helpful tips for first-time attendees planning their tour, as well as pictures of my favorite homes I saw this year.
Section #1: How Does the Utah Valley Parade of Homes Work?
Looking at the Utah Valley Parade of Homes website, it wasn't really clear to me how all of this worked.
After some Google searches, I figured out that you basically, you buy your tickets and then show up to the different addresses on the Home Tour map. Sounds simple enough, but there are a few things that will help you take a good experience to a GREAT experience.
Below, I've shared 5 tips to help you make the most of your experience:
Tip #1: Get Your Tickets – Paper & QR Code
You can buy tickets on their website for $16, and they usually partner with a company to offer a discount if you go into that company's office or store to buy tickets (usually a home goods or home decor company).
I bought my tickets online, and I had a handy QR on my phone. There are people at the front of each home who scan your code before you enter. You have to do this for each home you visit, so may be a good idea to print your ticket, in case your phone dies!! (More on that further down.)
Tip #2: Decide on the Houses You Want to See – Ahead of Time!
Okay, my biggest issue as a first-time attendee was figuring out how to plan what homes to see – and in what order. I didn't want to drive around Utah county, when I could save time (and see more beautiful real estate) through good planning.
Website Issues
It was really hard to load the list of homes (around 40) on my phone. I had to load the page with 40 pictures (took forever), and then click "Details" to see the home address and specs.
Then, hitting the back button would require me to load the whole thing over again. (I know, my startup experience and UI/UX background is showing through a liiiiittle too much right now!)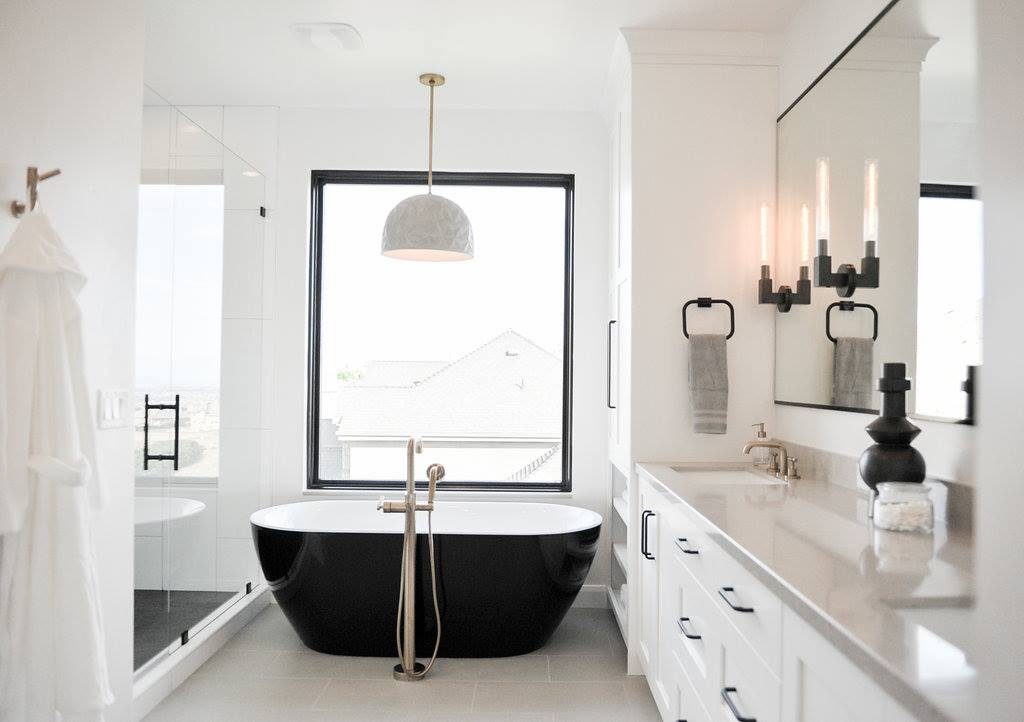 Business Case for a Parade of Homes App
I feel like there's gotta be an app that would make planning what homes to see much easier. There would be pictures of the homes on the app, as well as allllll the info on interior designers, construction, heck – even the specific lights used in construction.
I think an app could open up totally new avenues of sponsorship, just saying! Who doesn't love selling a banner ad?
Okay, right back to the review!
No IRL Photos on the Website?
Additionally, the photos of the homes weren't actually photos – they were renderings of the homes. This made it hard for me to decide what house I wanted to see. None really jumped out – they all had the sort of flat computer rendering that didn't make them very appealing.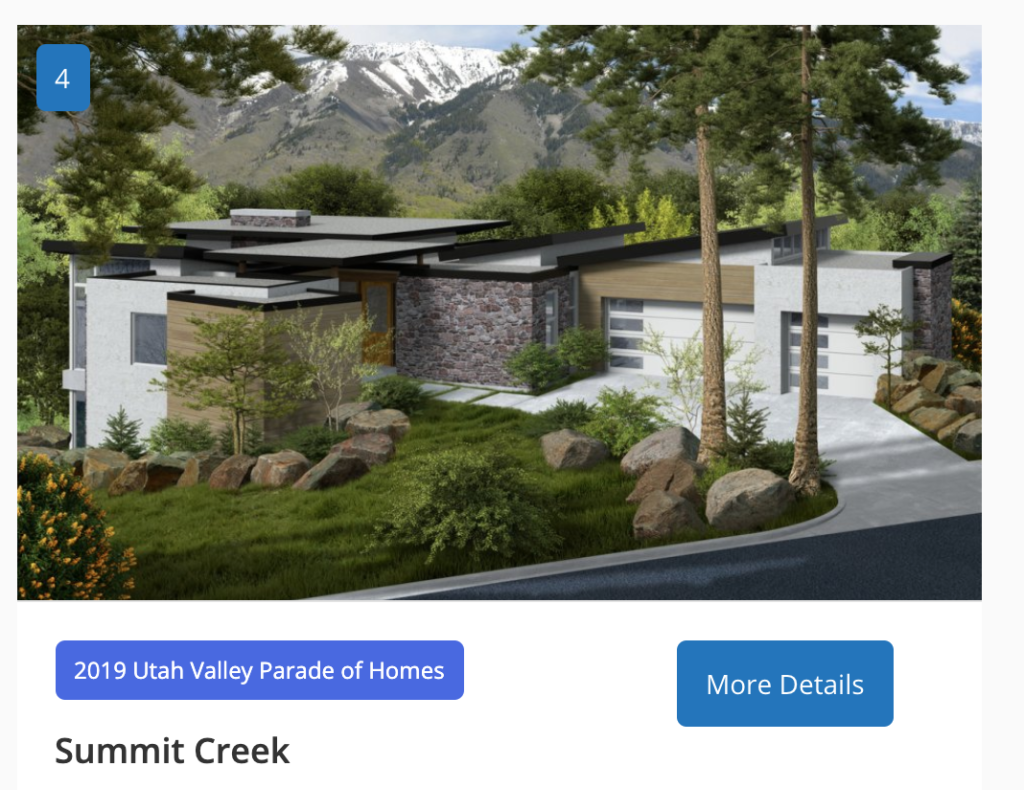 I did appreciate that the website has a map, but I would've appreciated a guide on which homes were closest. Maybe next year I'll use Wayze to figure out the most time efficient way to see the homes I want to see?
Plan Your "Must See Homes" Using Social Media
Now that I think about it, it probably would have been much smarter to just go to the Utah Valley Parade of Homes Instagram and check out the houses there.
They also have an album dedicated to each home on their Facebook page. Their Instagram also has a highlight dedicated to different kinds of rooms (kitchens, baths, etc) so if you're looking for specific inspo, def check it out!
It's hard to do these homes justice with still images, but these photos can help you prioritize!!
I ended up getting a magazine/brochure with all the homes listed, and after my first house I went through and dog-eared the homes I wanted to see.
Tip #3: Bring Your Own Shoe Socks
Because there are so many people walking through these homes, it makes sense that the owners (and builders) would want to protect flooring.
Before entering any home, you put on "shoe socks" over your shoes. The first home I visited had great shoe socks – while other homes had really gnarly and beat up white shoe socks covered in grime with holes (ew, I almost didn't go in the house) OR handed me a tote bag to then walk around a house barefoot.
Um, I don't really want to walk barefoot where thousands of other people are walking barefoot? That's how foot fungus issues pop up!!
I get that the people running the Parade of Homes can't control every aspect of the parade, sooooo:
SO, if you're going to Utah Parade of Homes, I would recommend getting these shoe covers on Amazon Prime. They're reusable, and the people in your group can avoid being grossed out at the door!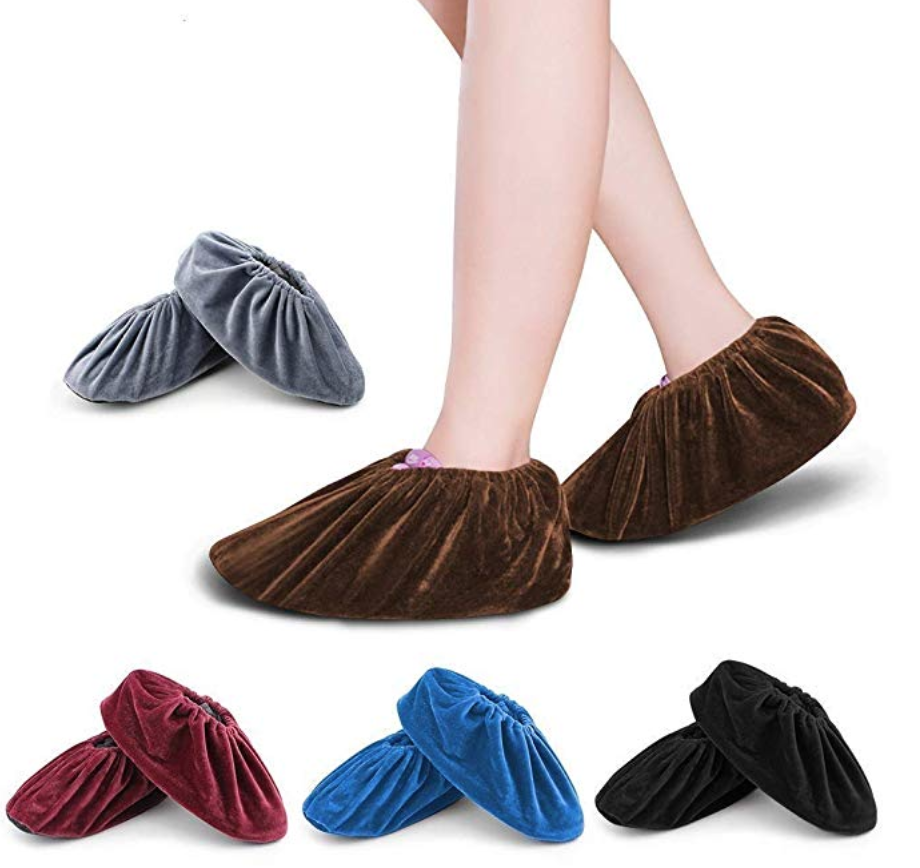 Tip #4: Bring a Charging Bank & Plan a Bathroom Break
I had such a blast filming the Utah Valley Parade of Homes for my Instagram Story and I drained my battery TWICE. AND I only saw 5 houses!
Definitely recommend bringing a charging bank to keep your phone alive.
Also, even though you're touring homes doesn't mean you have access to the bathroom. (That would be a LOT of people using a home's bathroom! At any point in time there was at least 50 people in the homes I toured.)
So, plan a bathroom break! You're getting in your car and driving from place to play anyways, so plan a stop at a gas station or a restaurant for a meal to break up the tours!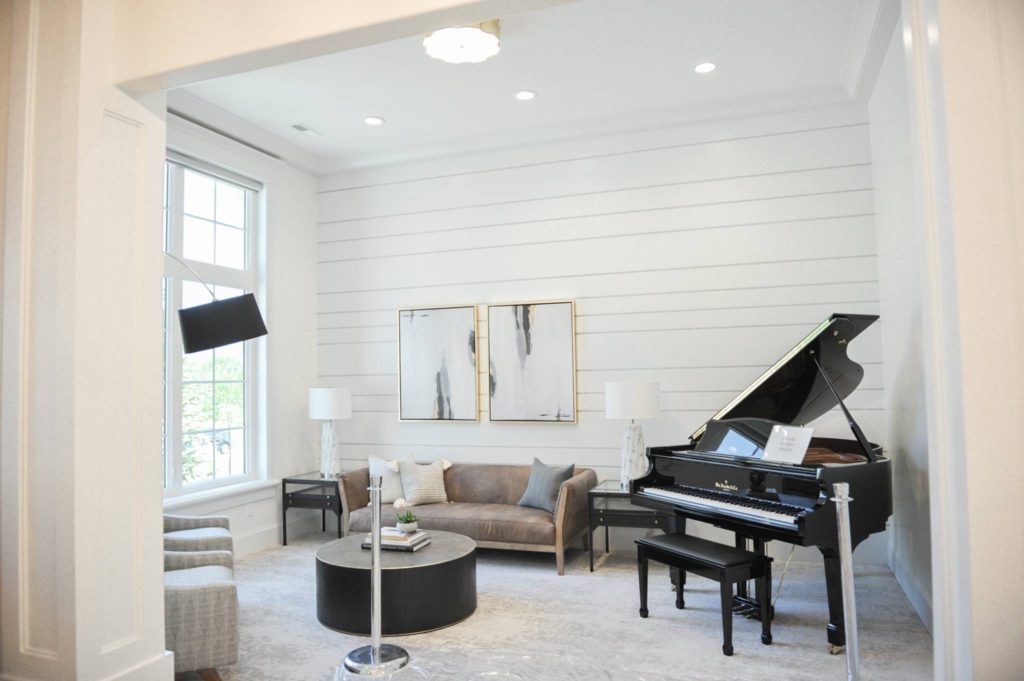 Tip #5: Bring a Buddy!
I was originally going to go with my cousin, but she had a work emergency pop up. Ugh! I would definitely go to see these homes with a friend (or several). It's really fun to talk about layout, design choices and to "play designer" with others. You know, talking about what you would've done differently, what you think is genius, etc.
HOT HOT Tip: Pick Your Top 5 (or 10) Homes
Some people are hardcore and view every home, but most people seem to pick 5-10 homes they really want to see. My schedule didn't allow for multiple days of home viewings, but next year I'm definitely going to start visiting homes earlier in the event (I attended on June 20, and the event ended June 22).
<< Do you love Utah? Be sure to follow me on Instagram to catch all of my adventures!! >>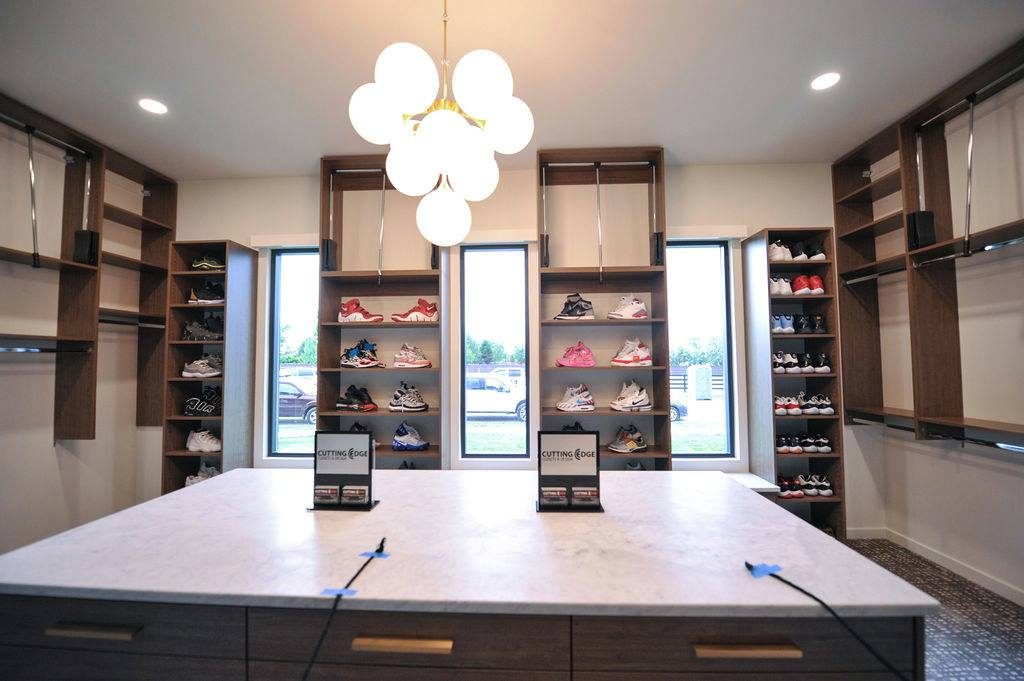 Section #2: THE HOMES
Y'all, I love high end real estate. I seriously had so much fun touring these homes. I took way more videos than photos, so be sure to go watch my recap of the homes on my Instagram TV (IGTV).
Below, I've shared photos from my two favorite homes.
Home #1: Creekside Resort
This home was my absolute fave, and I chose it because of the beautiful architecture and design. This home built by McEwan Custom Homes really stands out amongst the more "traditional" architecture we see in Utah.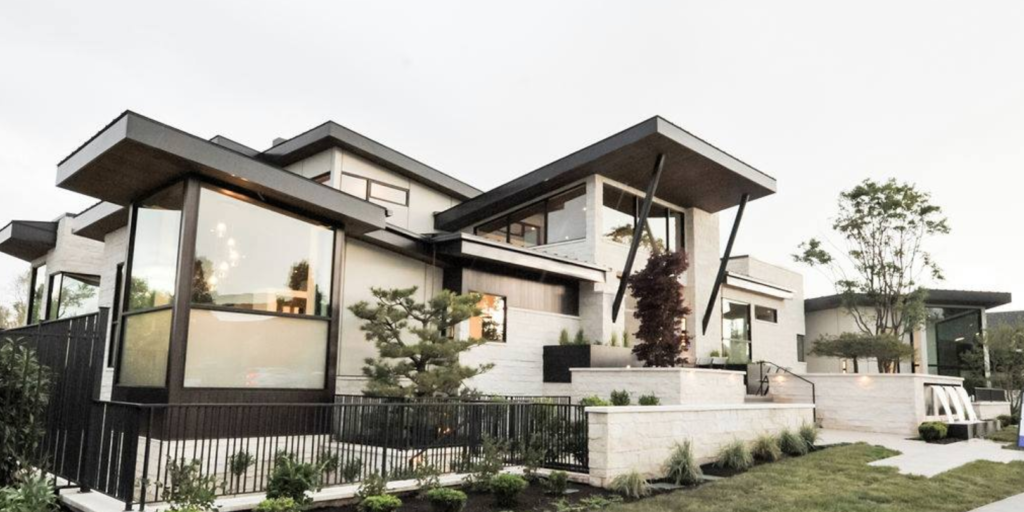 I loved the floorplan of the home, moving from an entry way with a BEAUTIFUL fireplace to an open kitchen that overlooked two pools. And a pond. And a stream.
I'm INTO this many water features.
The home had beautiful light fixtures (a must for the Parade of Homes), and the neutral color palette was homey and inviting – while still being sophisticated – but not boring?!
The interior designer really knows their stuff.
Photo Cred: Heather Telford Photography

Photo Cred: Heather Telford Photography

Photo Cred: Heather Telford Photography
This home is definitely worthy of a vision board. I could totally see myself living somewhere like this. It has an incredible ambience, and little details (like this child's playhouse that's a store!!) that make it so magical.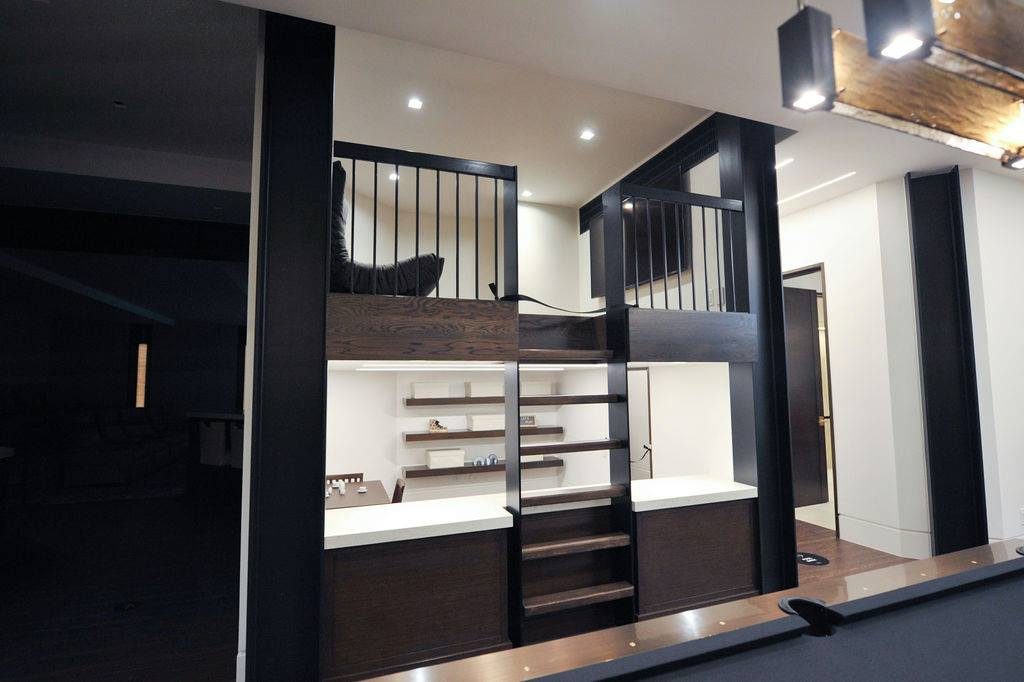 I loved the high ceilings, and the light gold fixtures against the dark wood. The seating was sophisticated, while also looking welcoming – this is a home for entertaining and surrounding oneself with abundance.
Some people may see a home this size and feel a little overwhelmed. A gym, home theater, tennis court and raquet ball court? Who needs that much real estate?!
Me, please!
Speaking this into existence NOW – I would love love a home like this. It has a real dedication to beautiful function while also a sort of, "Screw it! We have the funds let's build exactly what we want and be a tad ridiculous with our TWO swimming pools."
RESPECT.
View more photos of this home here.
Home #2: Ezra Lee Design & Build
This was home #32 on the tour, and I *also* chose it because the architecture is different. This was actually the last home I saw, and I was ready for some statement making design.
The team at Ezra Lee Design & Build did NOT disappoint.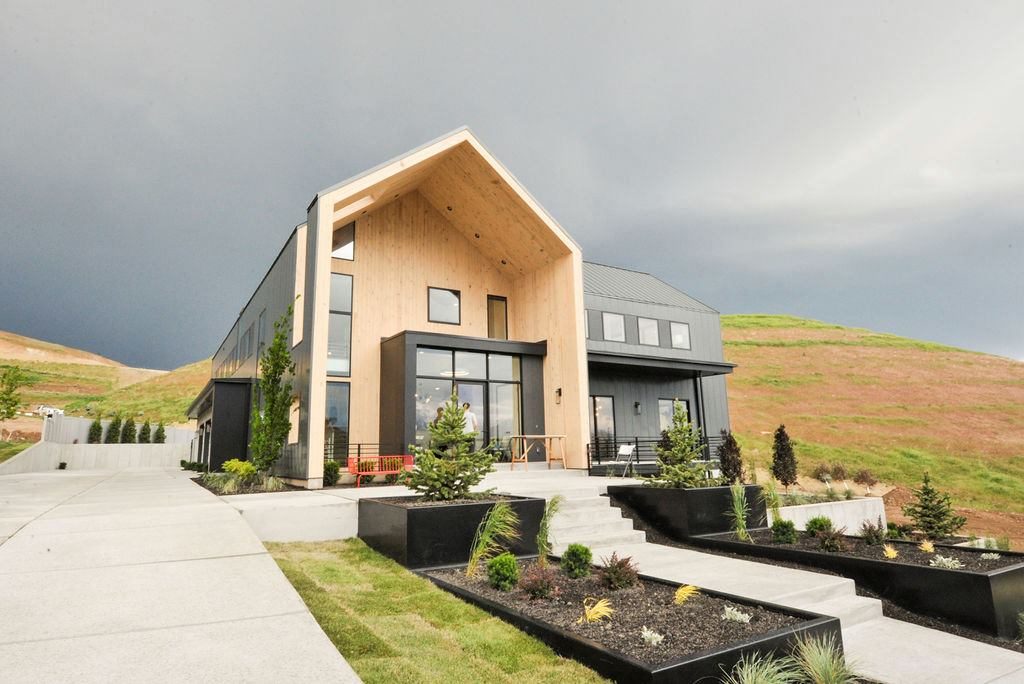 Walking into this home was the most wonderful little entryway room, complete with a couch and carpet that felt, well, sumptuous on my feet.
This home definitely had Bauhaus influences, but without making me feel like I was stuck on a Bauhaus Pinterest board. The design took inspiration from the movement, and utilized modern lines and one could definitely feel an intentionality in the space – while also having a hints of maximalism served with intentionality (there's that word again), proving that the visual fun is found in contrasts.
I wish I had a video of what being in this bathroom is like – or like a VR situation where I could show you exactly how wonderful it is. The symmetry of the sinks framing the tub, with that light overhead/? *Chef's Kiss*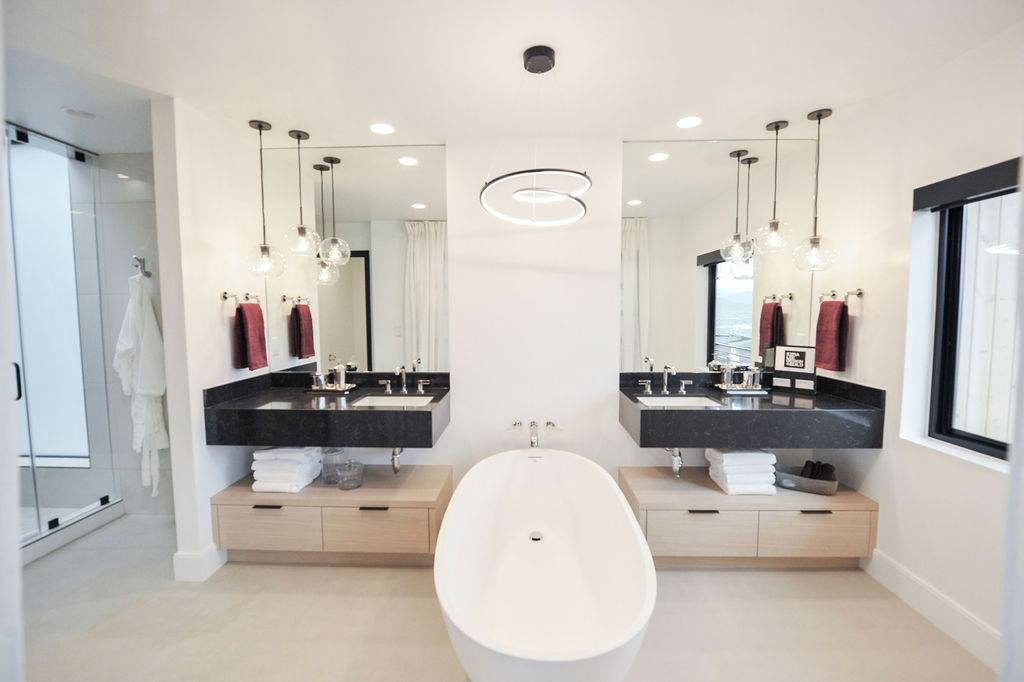 I don't know what these hanging fireplaces are called, but they are cool!! (Expand the tweet below to see what I'm talking about!)
Utah Blogger Fun
i had such a blast attending the Utah Parade of Homes. I got so many design ideas for my future homes, and I really enjoyed walking around and "playing house" in spaces that were so unique and different from one another. Really gave me new insights on what kind of features and things in a home are important to me!
What did you think of the Utah Valley Parade of Homes? Let me know in the comments!!
Notice: This post was not sponsored by the Utah Valley Parade of Homes or Utah tourism agency,
Be sure to subscribe to The Huntswoman Newsletter.
[FTC Notice: This post contains affiliate links, meaning I earn a small commission if you purchase a product through my link. Affiliates help me write more great content, and I only endorse products I truly love.]