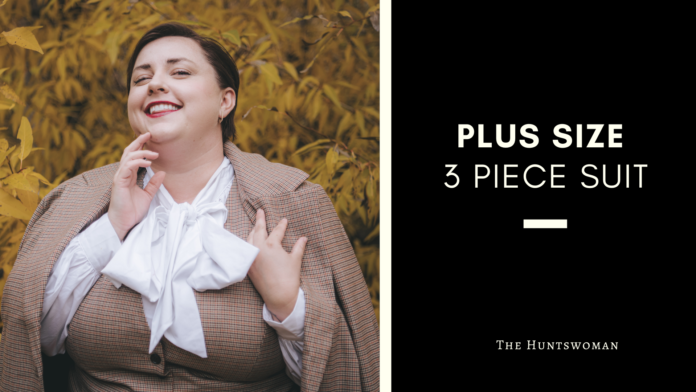 Hey there! This post contains affiliate links.  Using my links means I earn a commission, which helps me create more rad content.  More on affiliates here.
Hey babe! Today on the blog, I'm sharing ALLLL of the photos from my photoshoot (last year, cough) where I modeled a plus size 3 piece suit from Eloquii for fall. This plus size suit is veryyy ~Dark Academia~, and I had a blast taking photos in it.
This post is about fall plus size 3 piece suit with a vest.
In my blog posts on specific photoshoots, I like to share a "behind the scenes look" at how I came up with the creative concept, poses, etc. I love being a content creator, and I think it's extra fun to share these details with you.
In addition, I'm also going to share notes on this 3 piece plus size suit with a vest!
Alright, let's get going!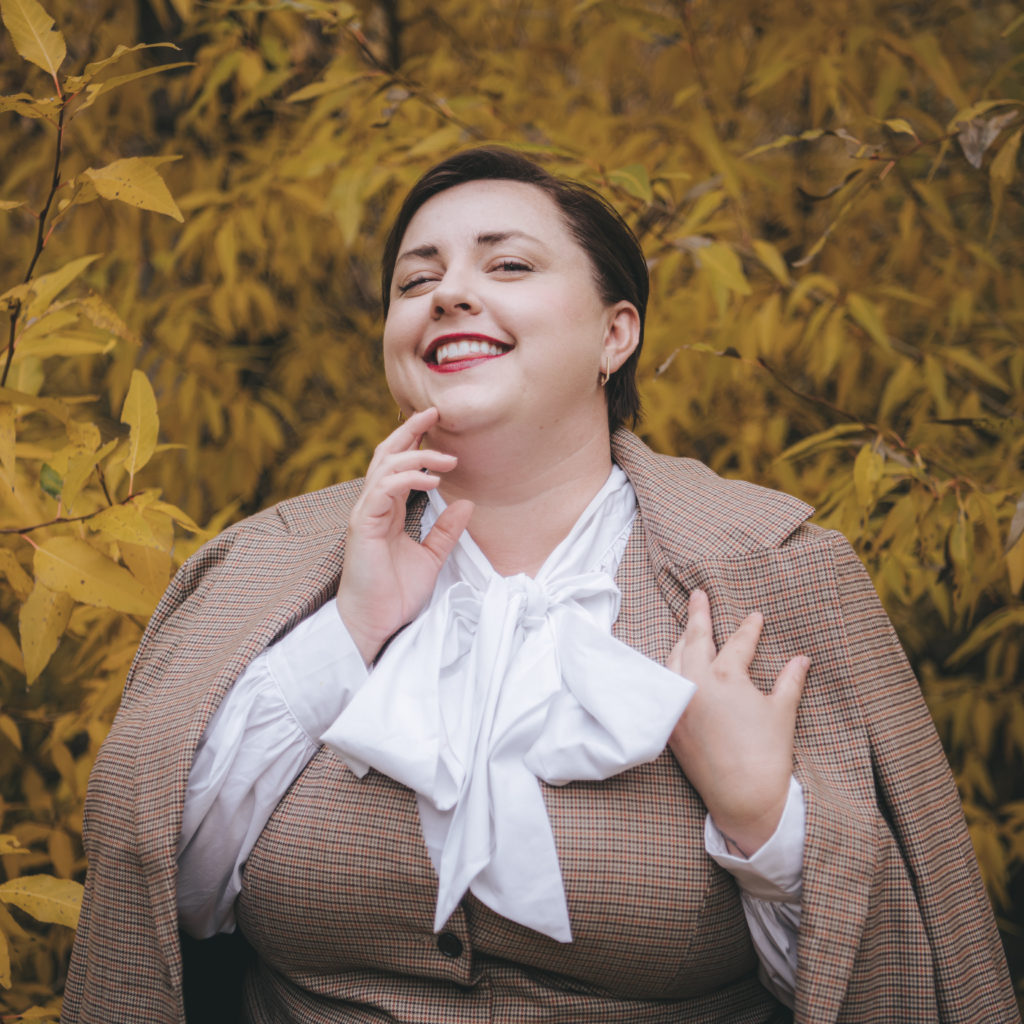 Part 1: Photoshoot Prep Work – Photoshoot with 3 Piece Suit
Okay, so! I knew I wanted this 3 piece plus size suit the MOMENT I saw it on Eloquii. I waffled back and forth though, because I can be dramatic when shopping. Thank goodness I got my act together though, because this bad boy SOLD OUT multiple times on the Eloquii website. I had to go a size down on the vest because it sold out while it was in my cart, but I made it work!
After selecting the suit, I knew it was time to plan a photoshoot. I reached out to one of my fave photographers in Utah, Karisa of Photos by Kuku, and we set up a date.
Part 2: Photoshoot Aesthetic & Vibe
I knew that I wanted outdoorsy photos of me in this 3 piece plus size shoot, giving off Dark Academia and Femme Dandy Explorer type of vibes. I envisioned the crispness of the white shirt contrasting with nature, and popping against different colors.
As always, I went with a bold red lip – really bringing home that queer femme aesthetic.
I also would've loved to shoot this 3 piece suit at a library with dark wood and 1920's vibes (a la the movie, The Mummy), but that doesn't superrrr exist in the area I live, lol cry.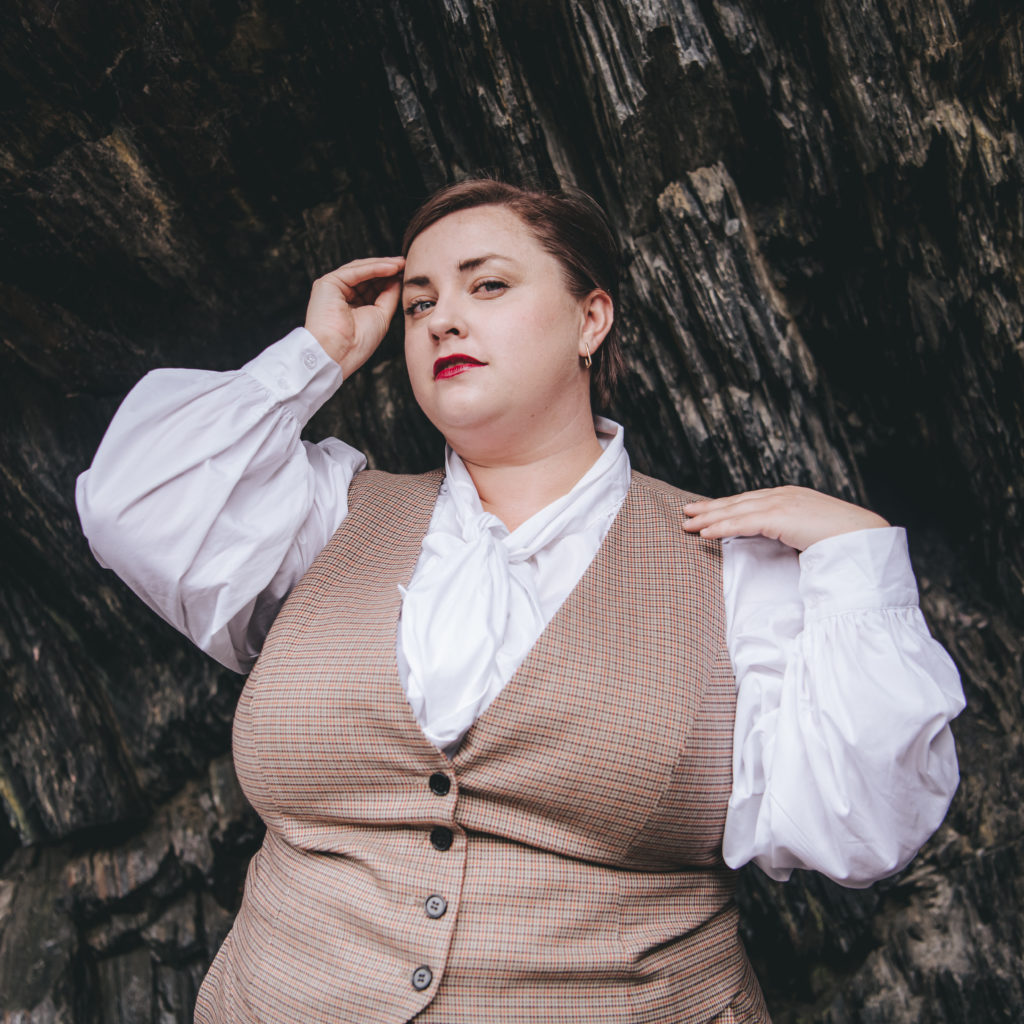 Part 3: Location Scouting
Ok, so now that those detaisl were taken care of — it was time to go location scouting. I live in Northern Utah, and the fall leaves are GORGEOUS in the Wasatch Mountains.
I decided to do the photoshoot up Little Cottonwood Canyon, and I spent part of my Saturday scouting photoshoot locations.
When I first began creating content on The Huntswoman, location scouting was one of the hardest parts. Over the years, I've grown my skills to be able to easily spot great SPECIFIC spots for photoshoots. I've learned to location scout at the same time of my shoot (so the lighting is the same), as well as to drop pins on my phone to remember specific spots.
Location scouting means I can spend more time taking photos and less time rambling around tyring to find the perfect spot.
I drove the canyon loop at least 5 times, stopping in specific parking areas to explore and find different photoshoot spots.
I was particularly stoked about the dark // black background that you can see in some of the photos.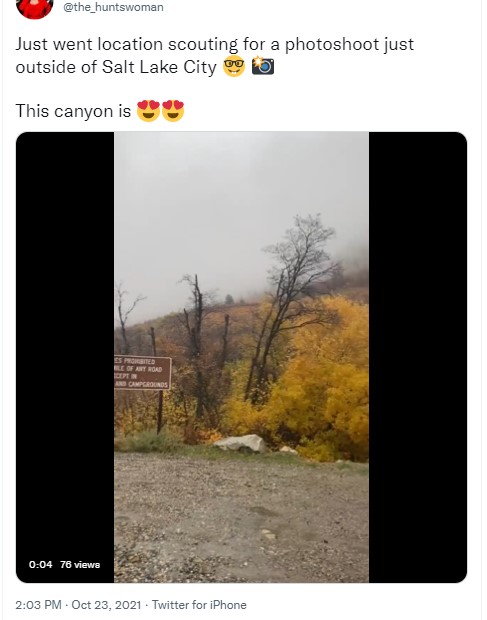 Part 4: Plus Size 3 Piece Suit Review
Okay so we're going to break this plus size 3 piece suit down into the specific clothing items fo rthis review:
Blouse
Vest
Trousers
Jacket or Blazer
This was actually the first 3 piece suit (with vest), I have bought, and I was stoked about it!
Here's how everything fit:
Blouse: Okay, so figuring out how to tie this blouse was HARD! I ironed the blouse with STARTCH before the shoot, and I'm so glad I did. I ended up doubling the lengths and experimenting with different knots.
Vest: Fit pretty well! The Eloquii design team was smart to make have a lower cut at the top, making it easier for bustier folks like me to wear it!
Trousers: These were a little small. If I were to reorder, I'd size up. I ended up snagging some Spanx shapewear for these
Jacket or Blazer: I love this jacket and the fit in my shoulders! I need to go get the sleeves shortened a bit, as I'm on the short side.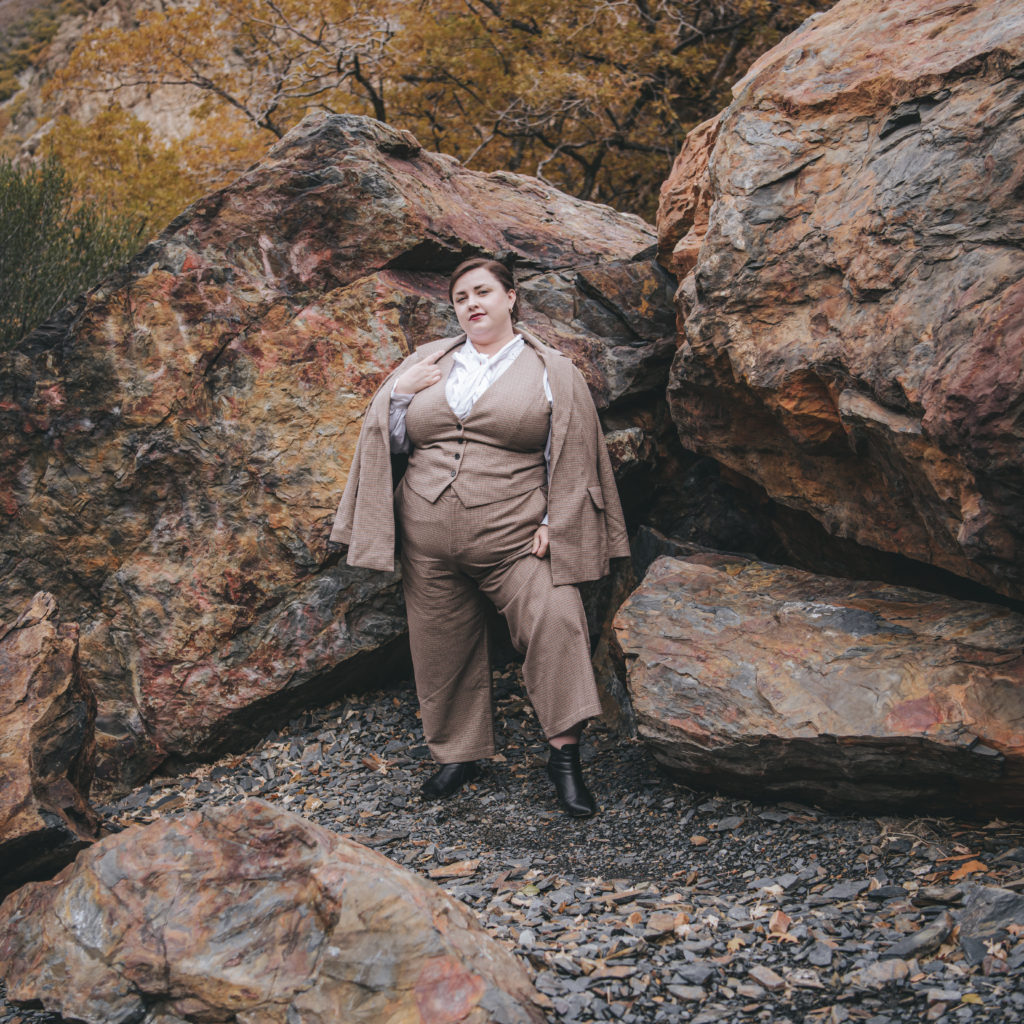 All of the Photos – Plus Size 3 Piece Suit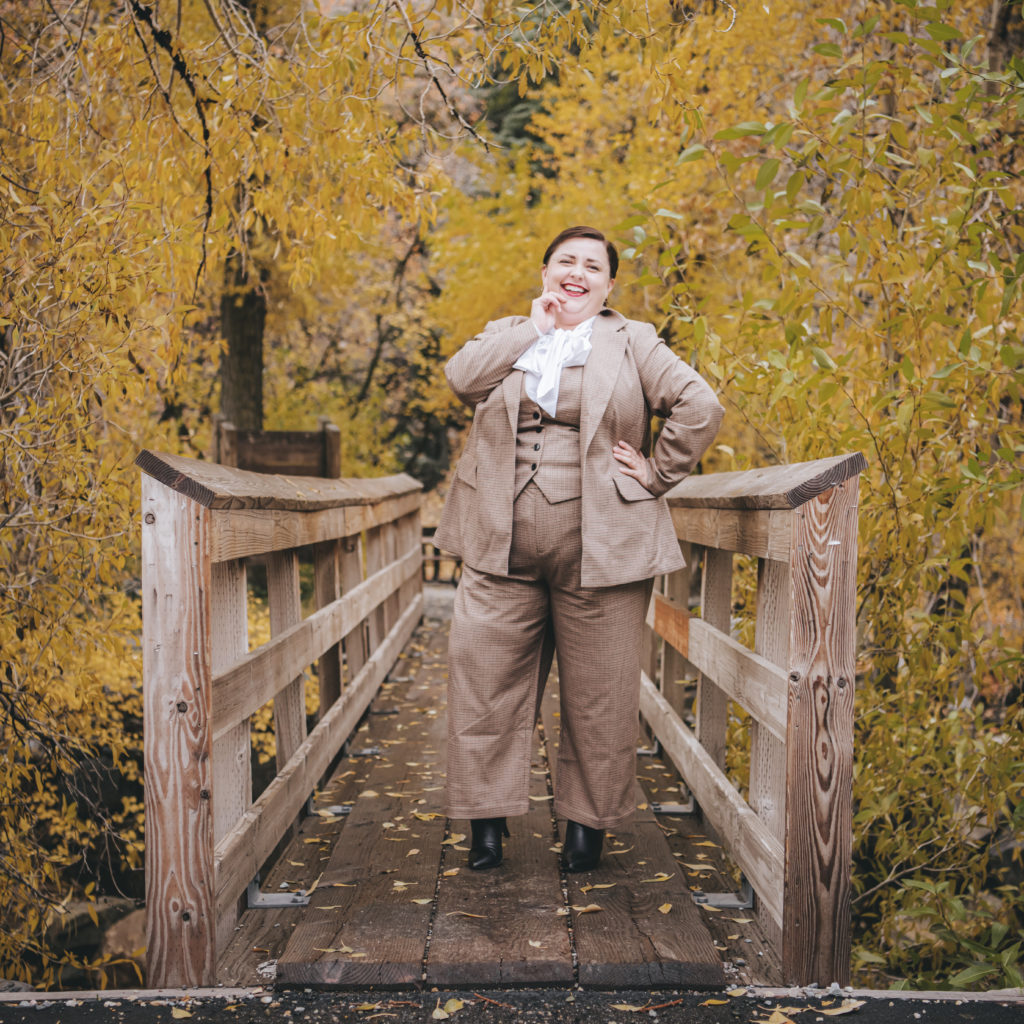 Alrighty! Time to share all of the photos! See below!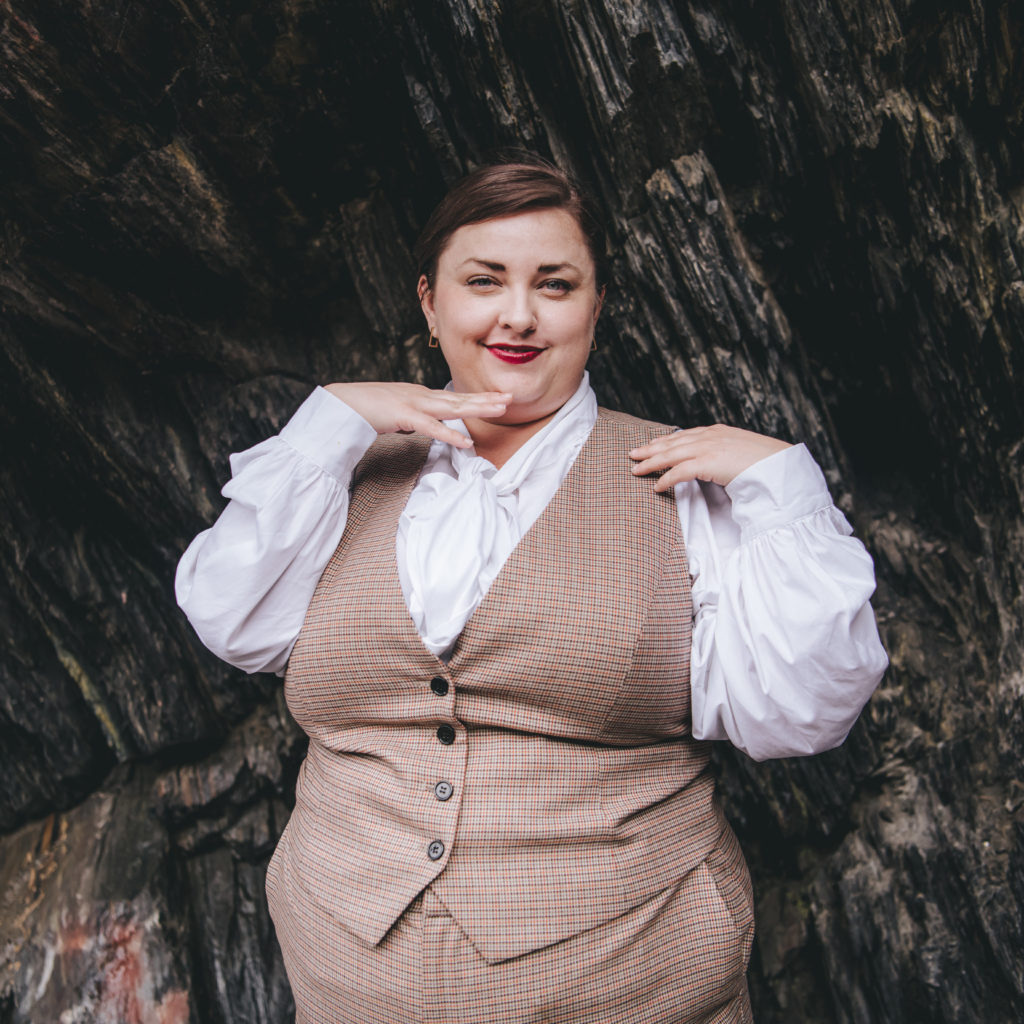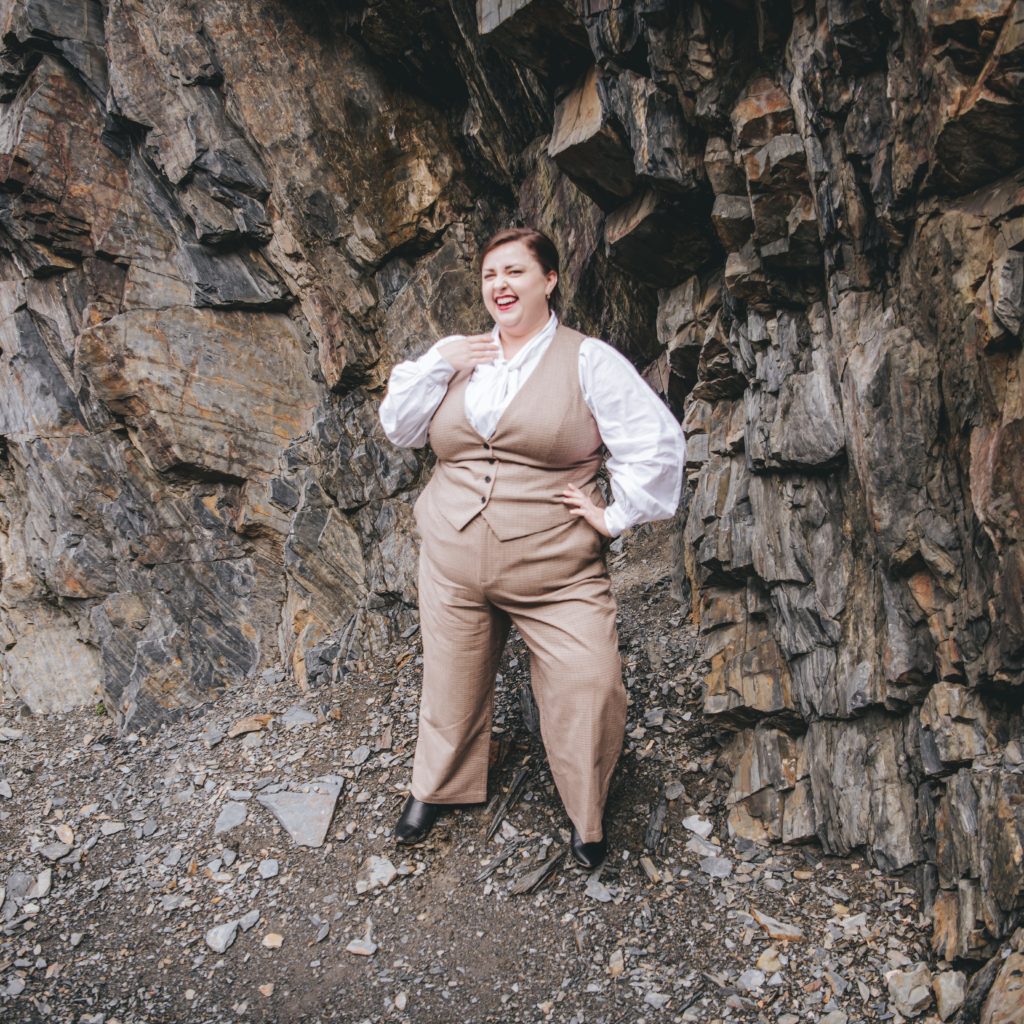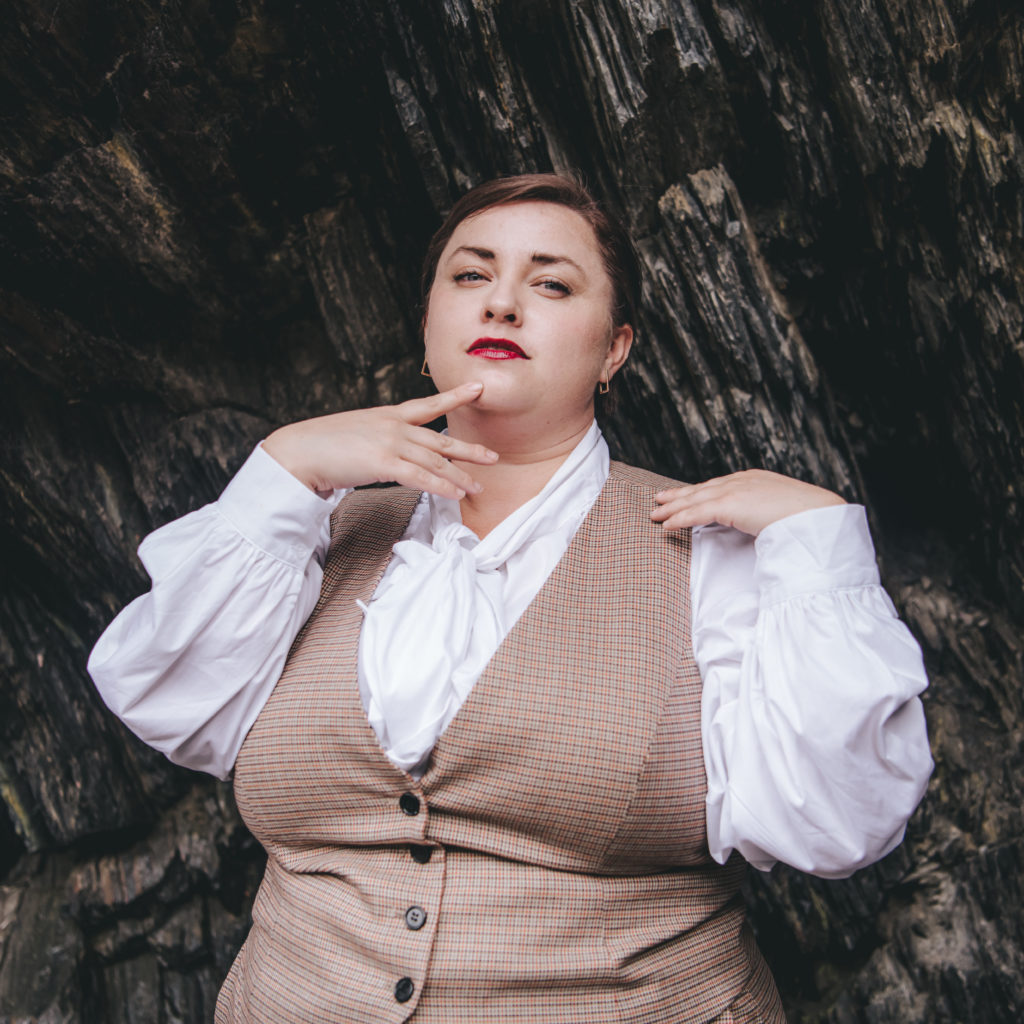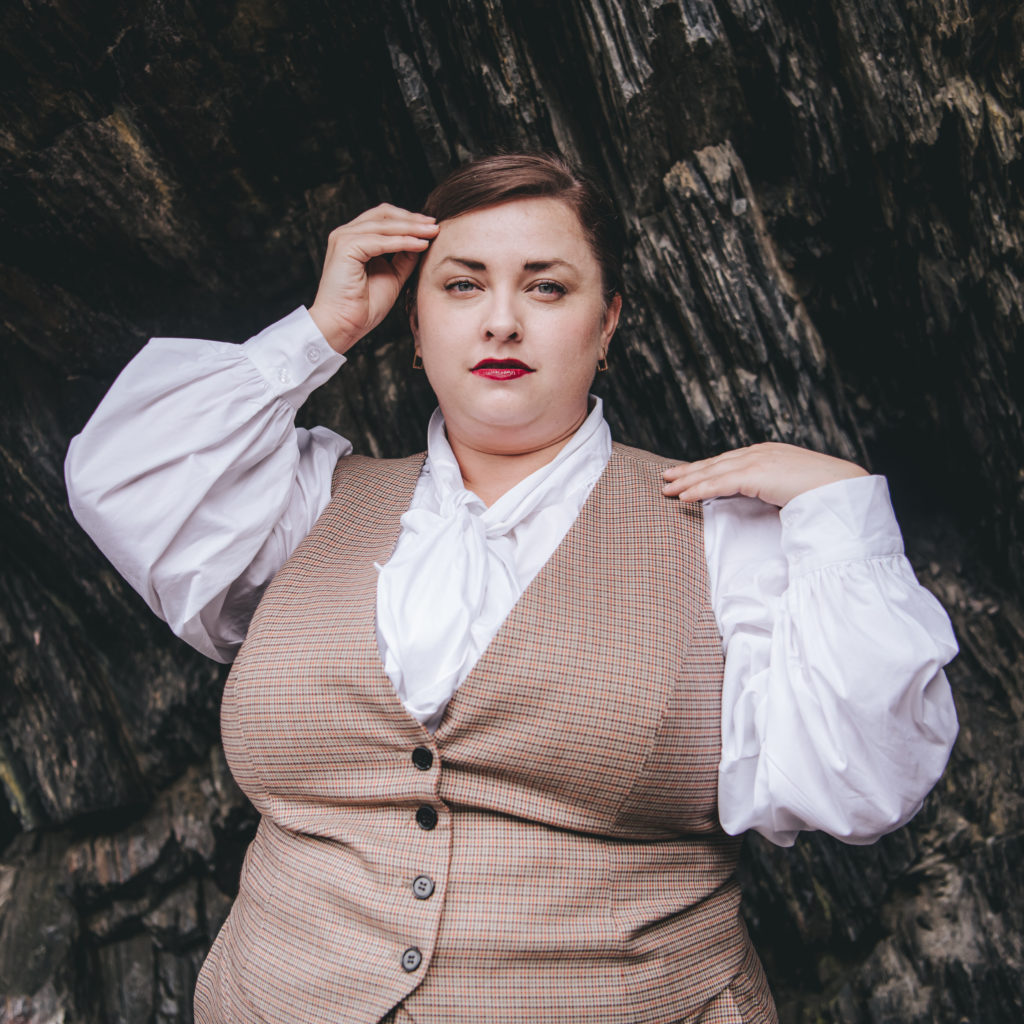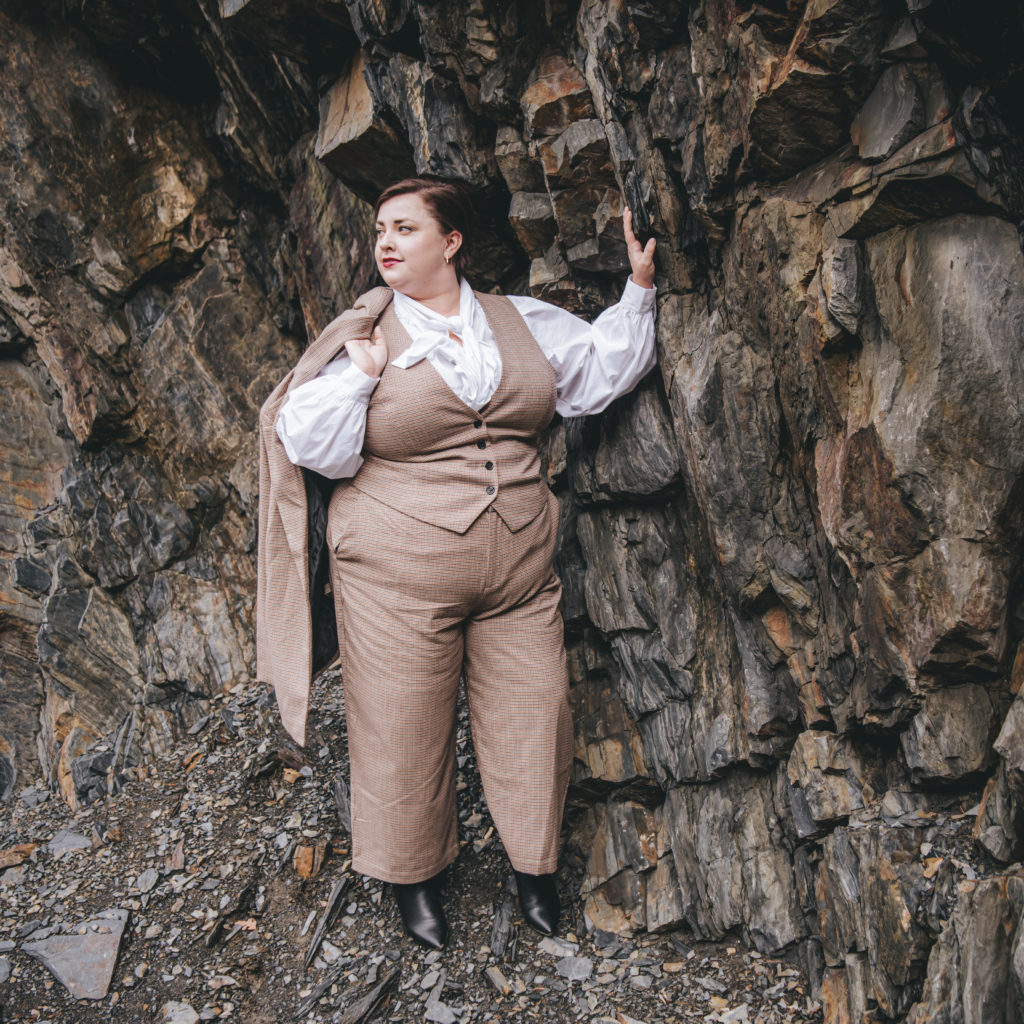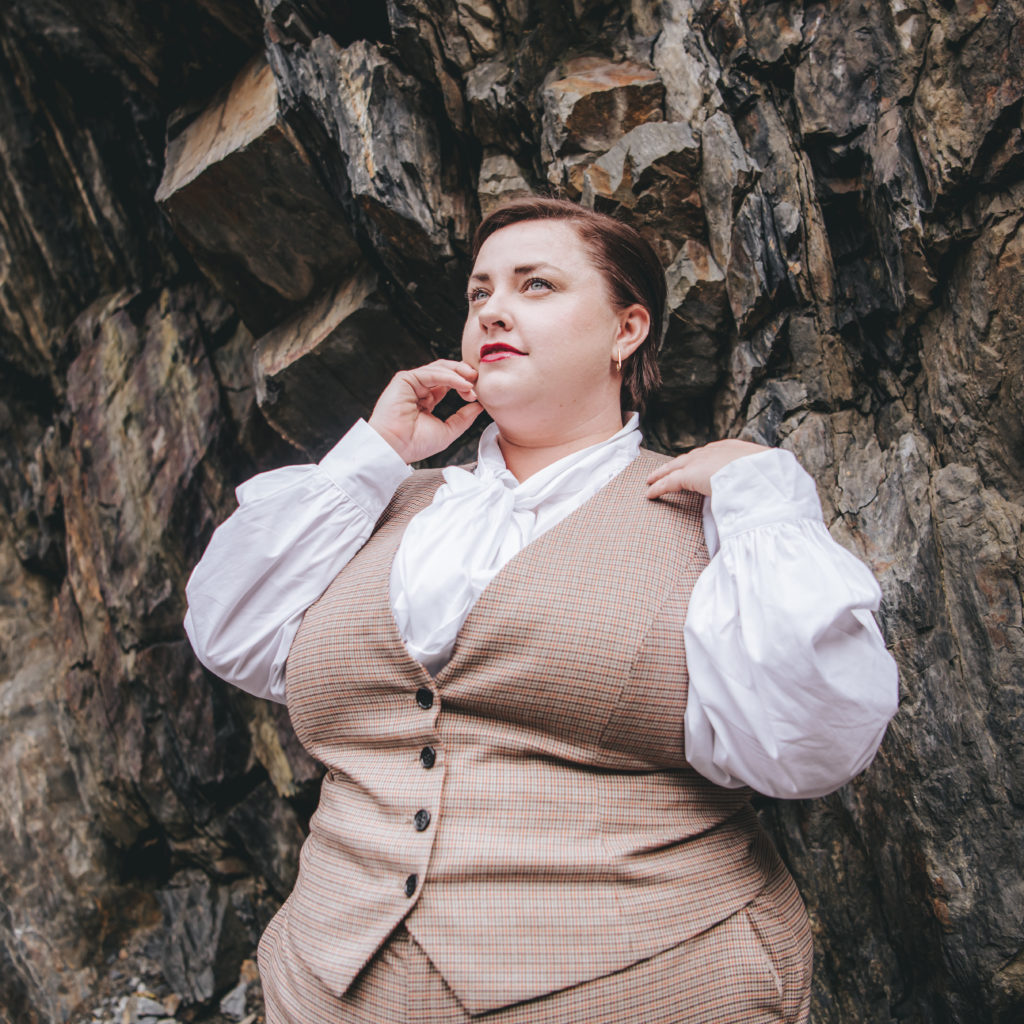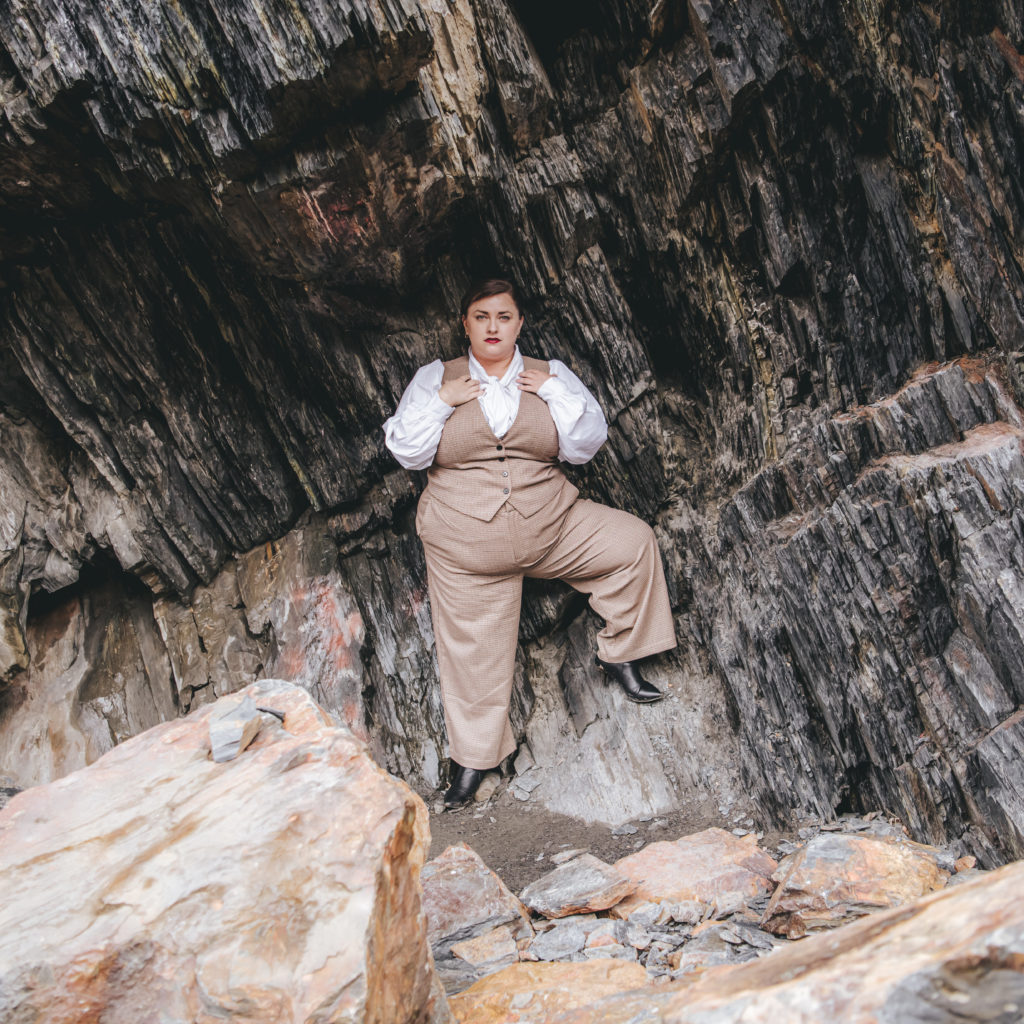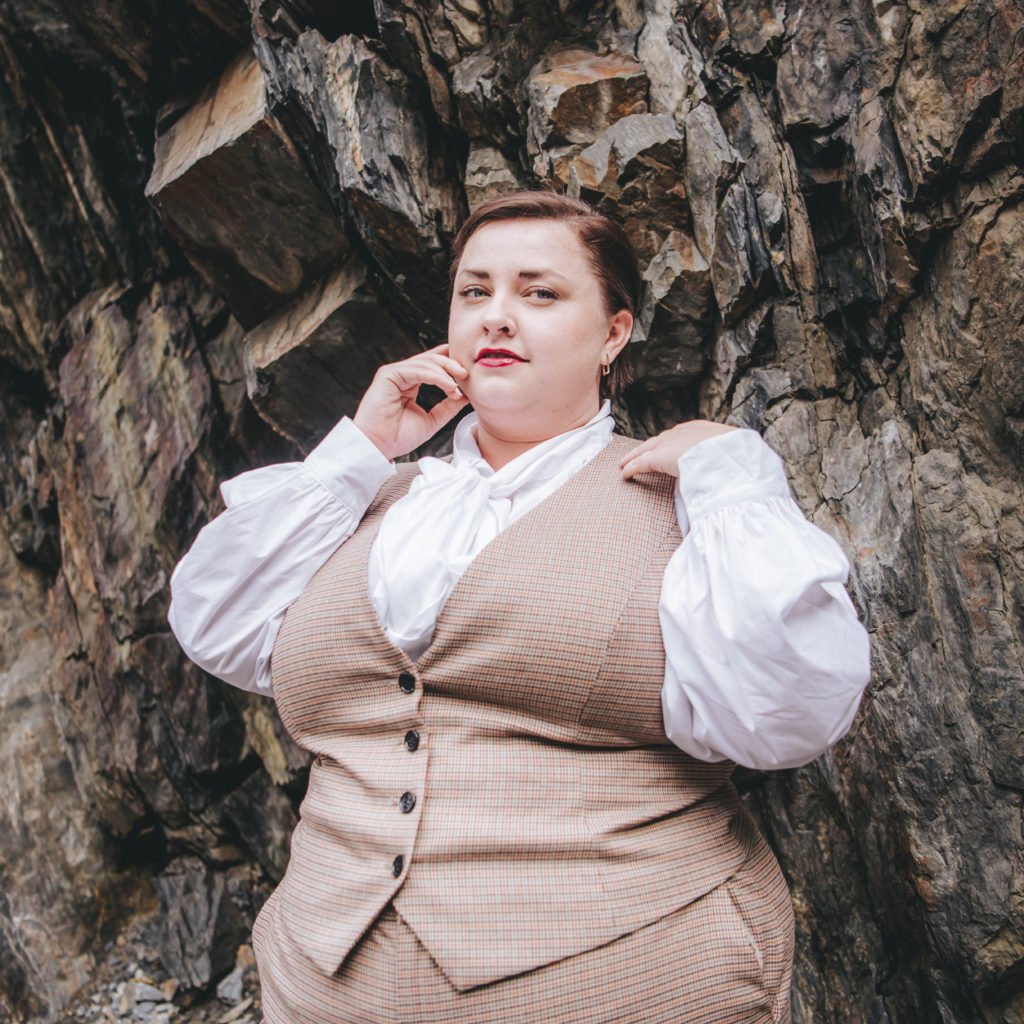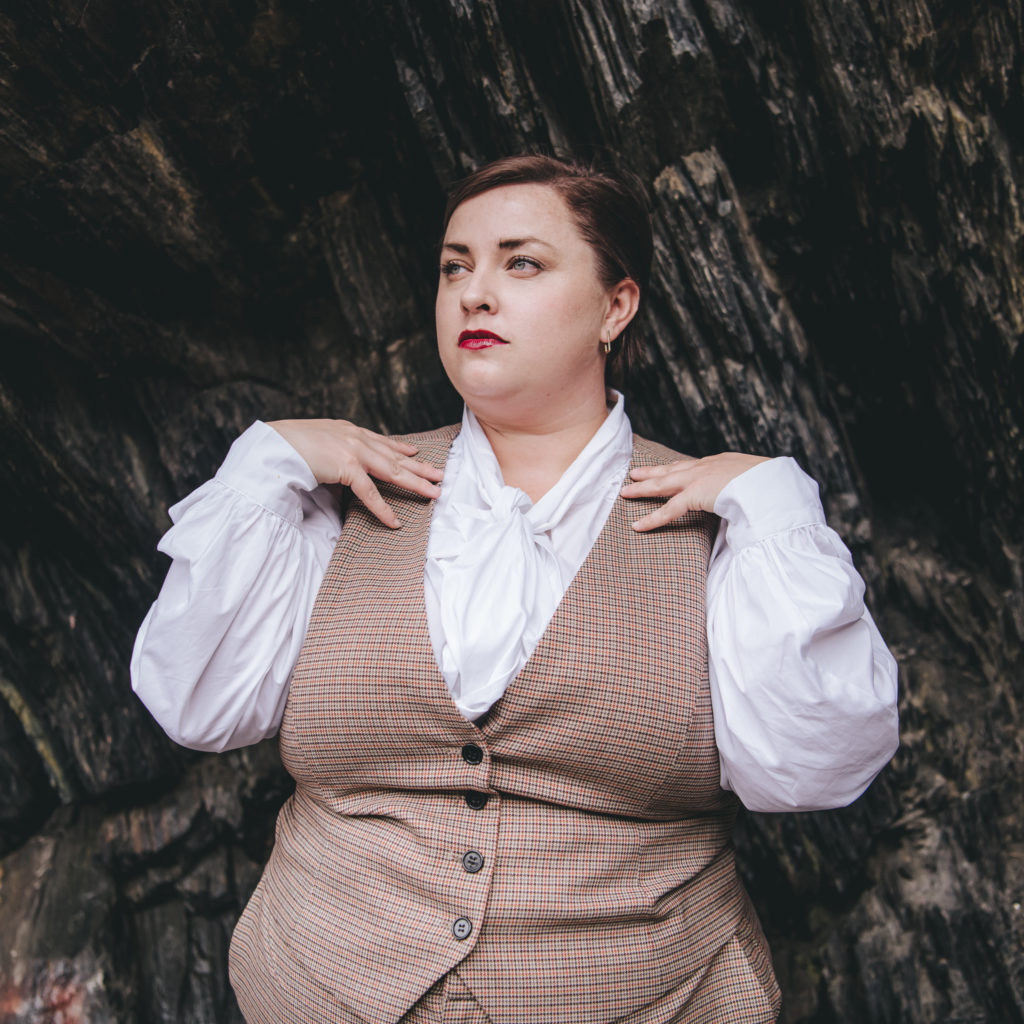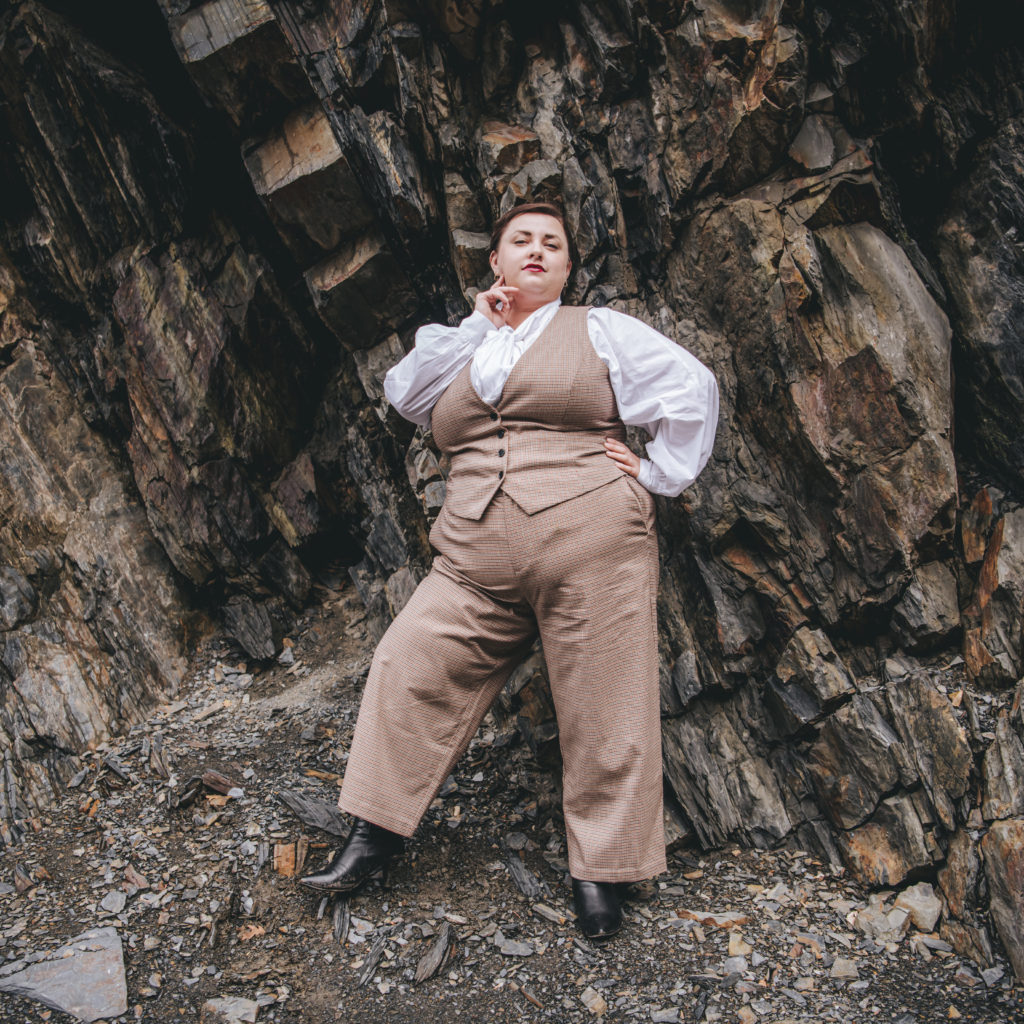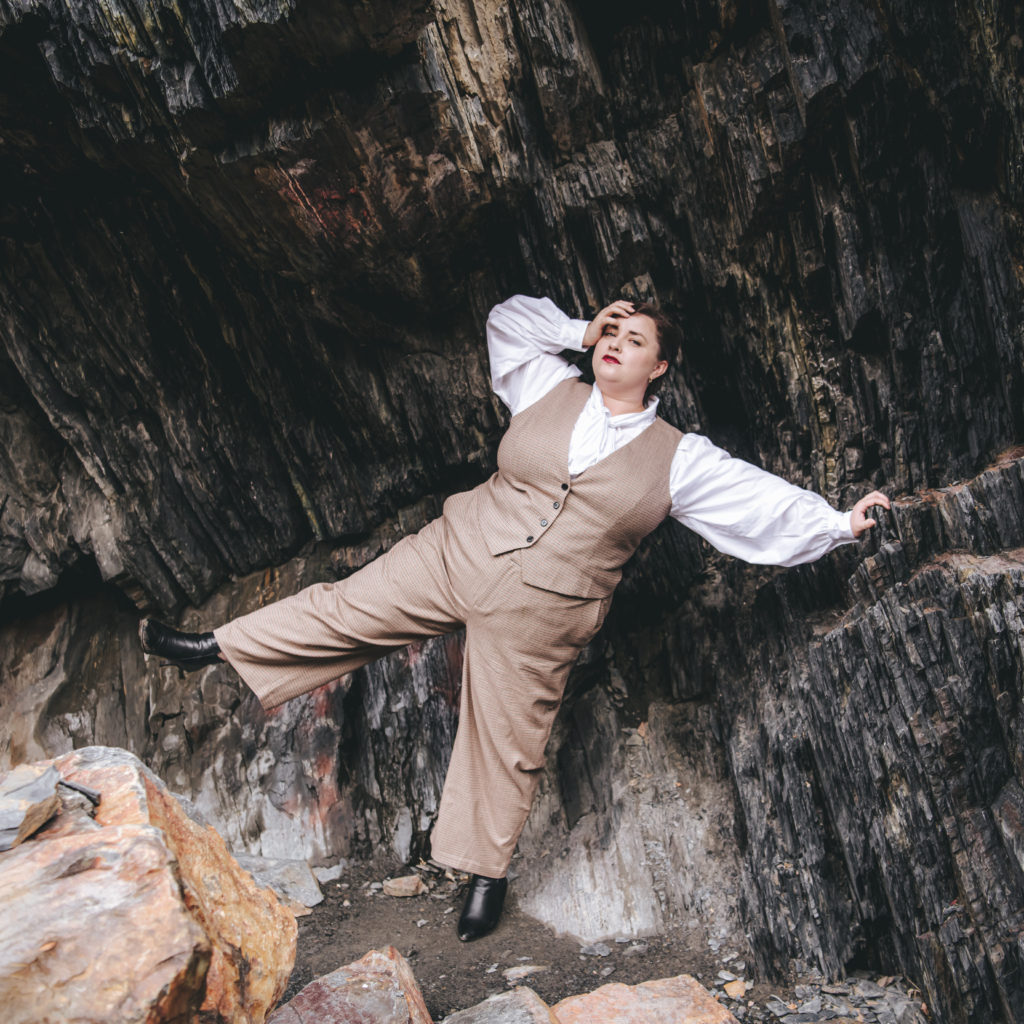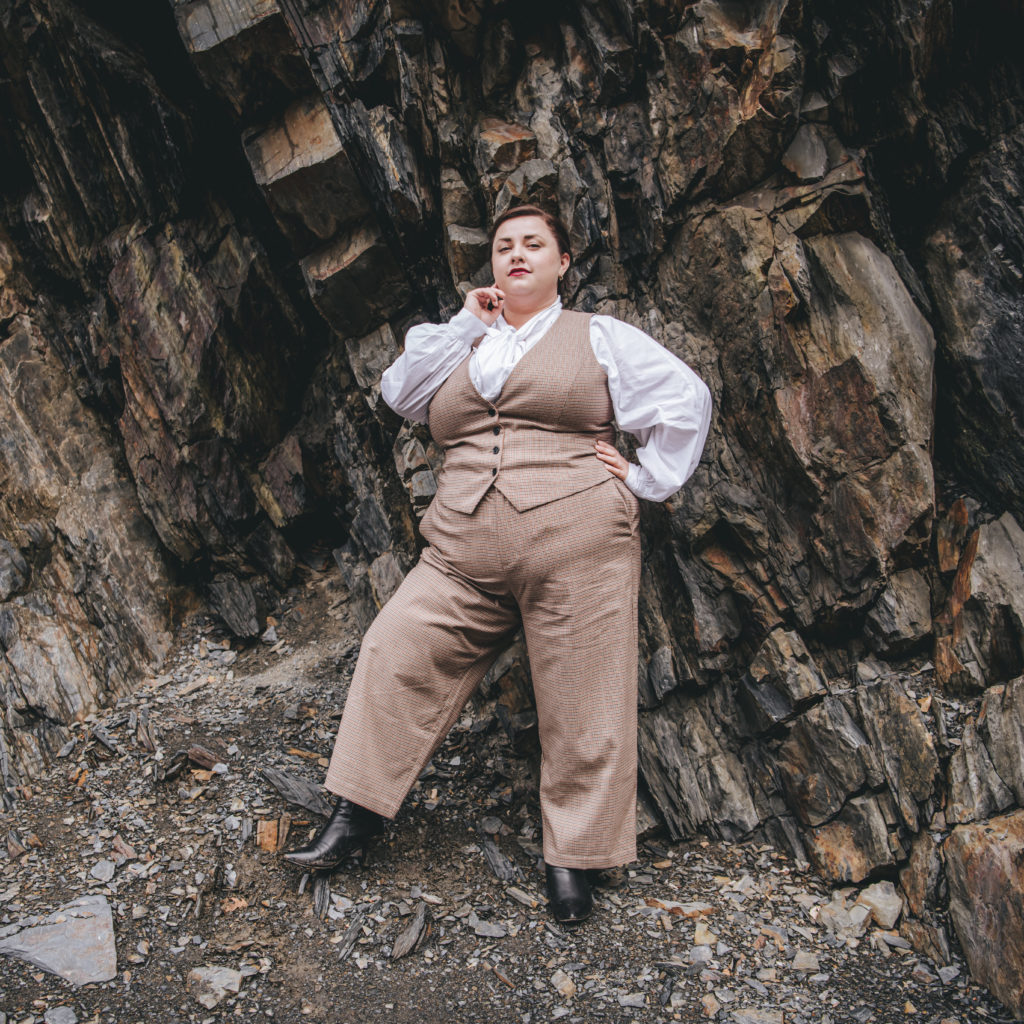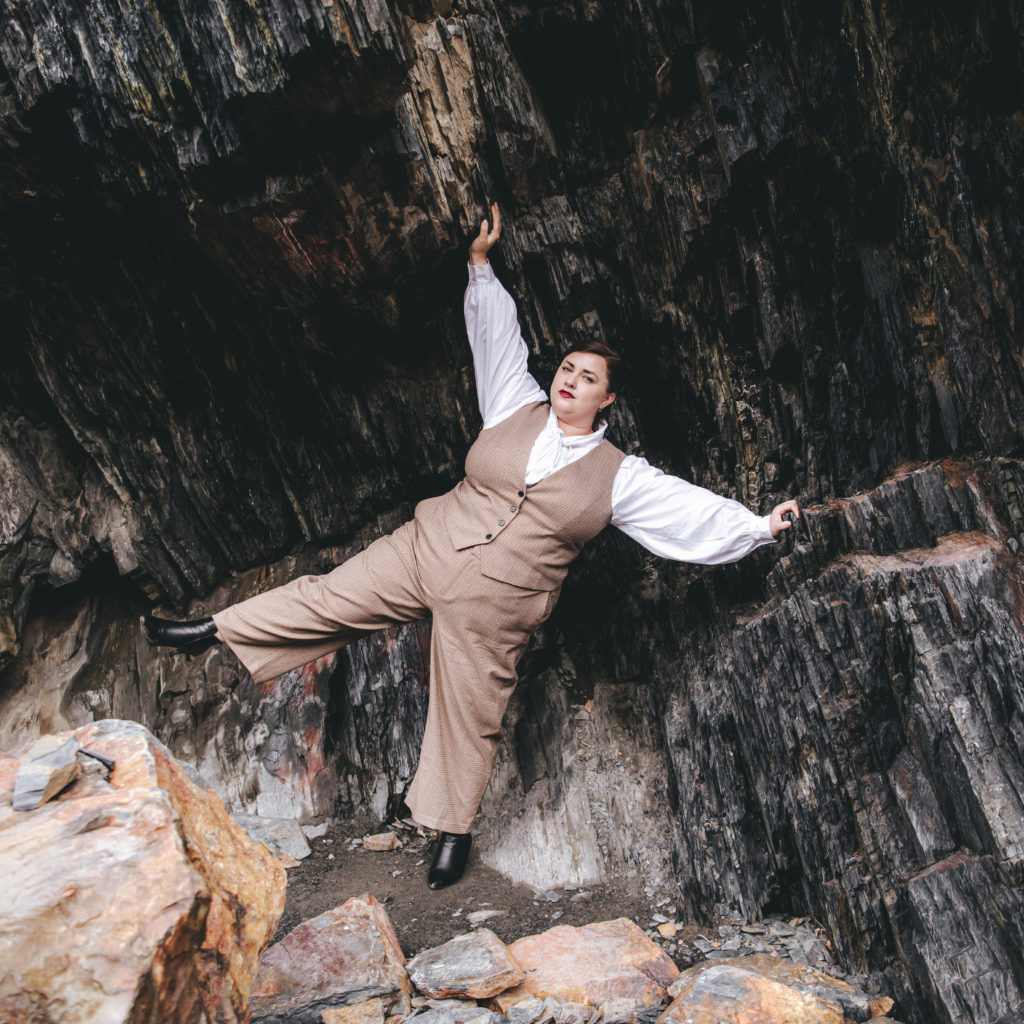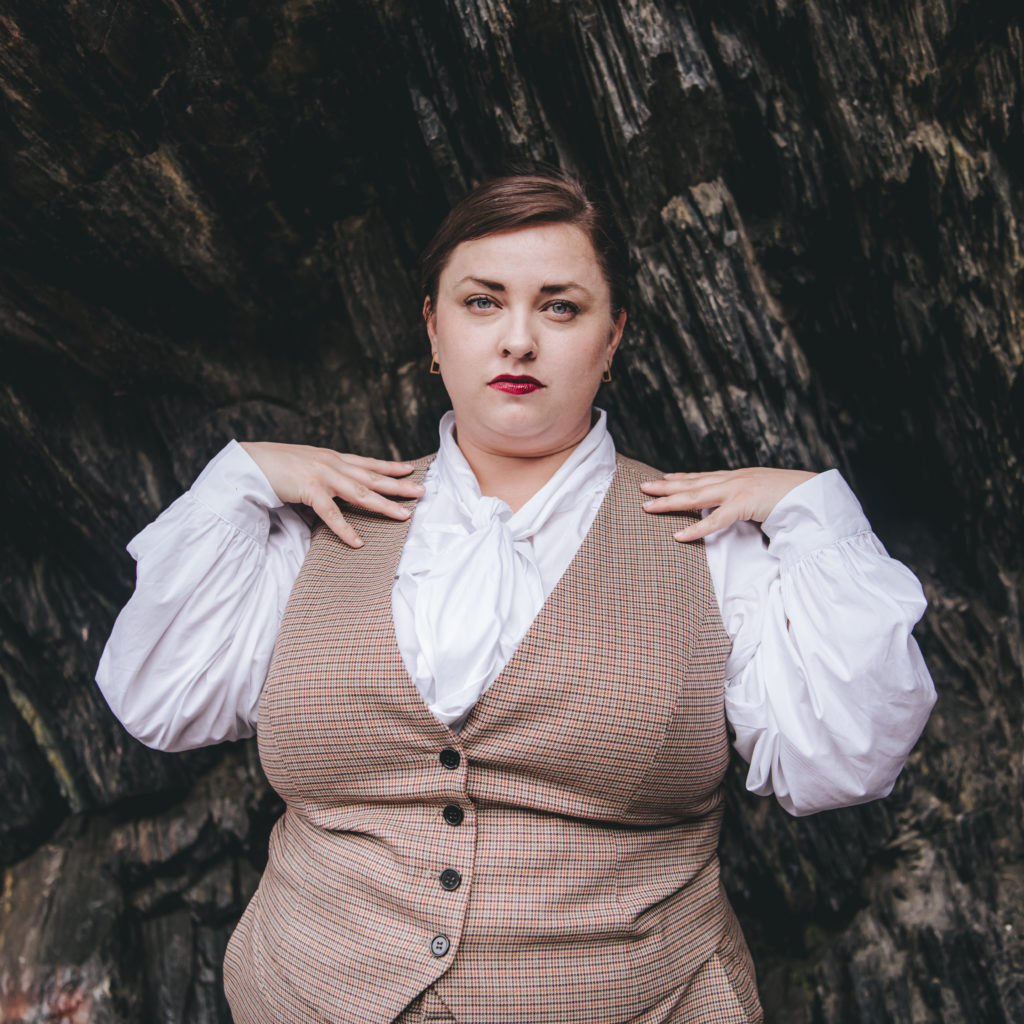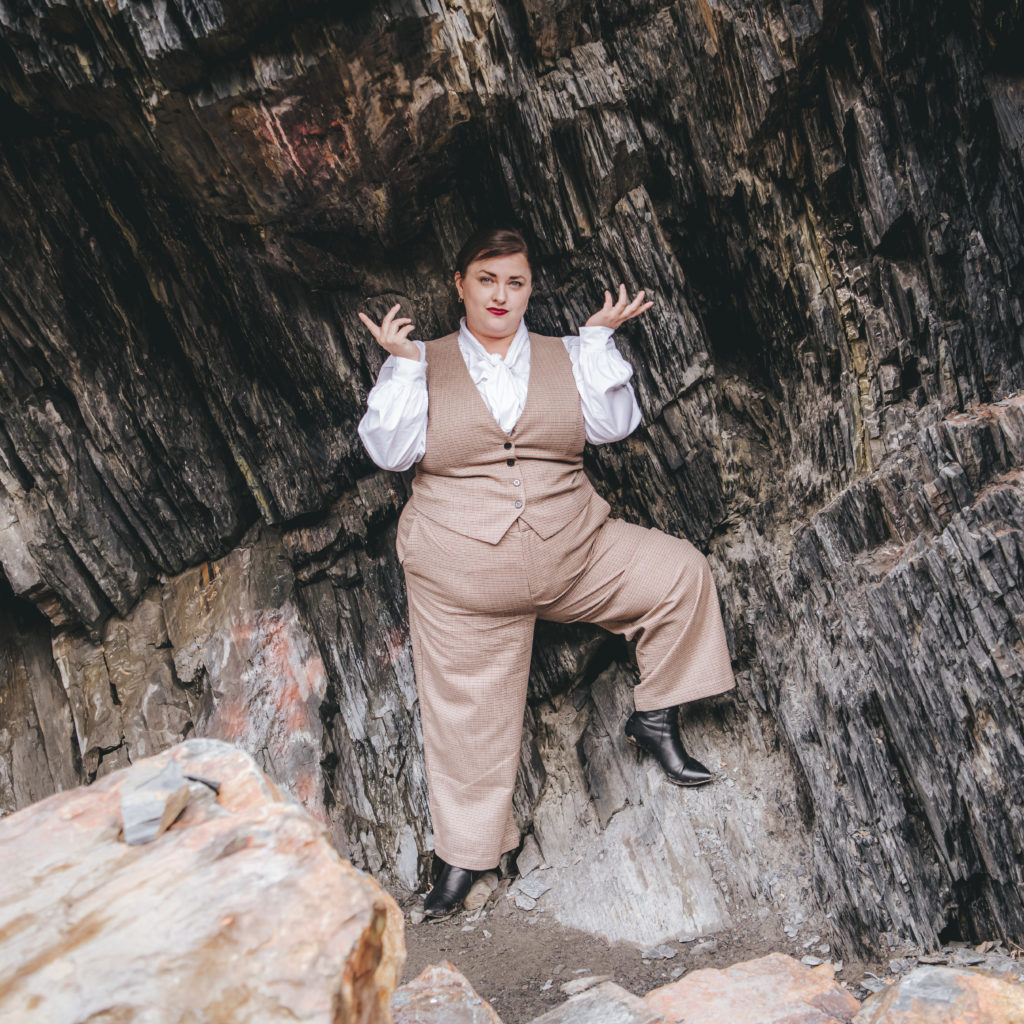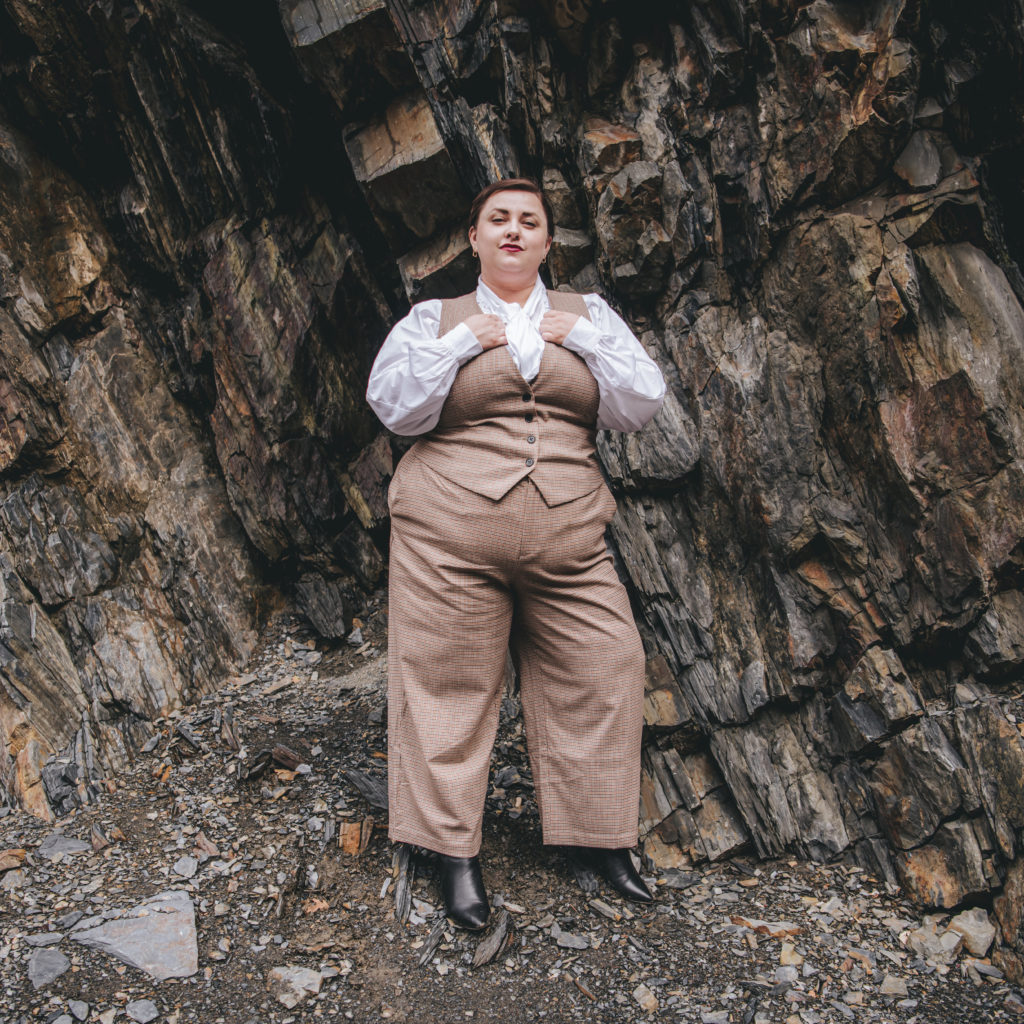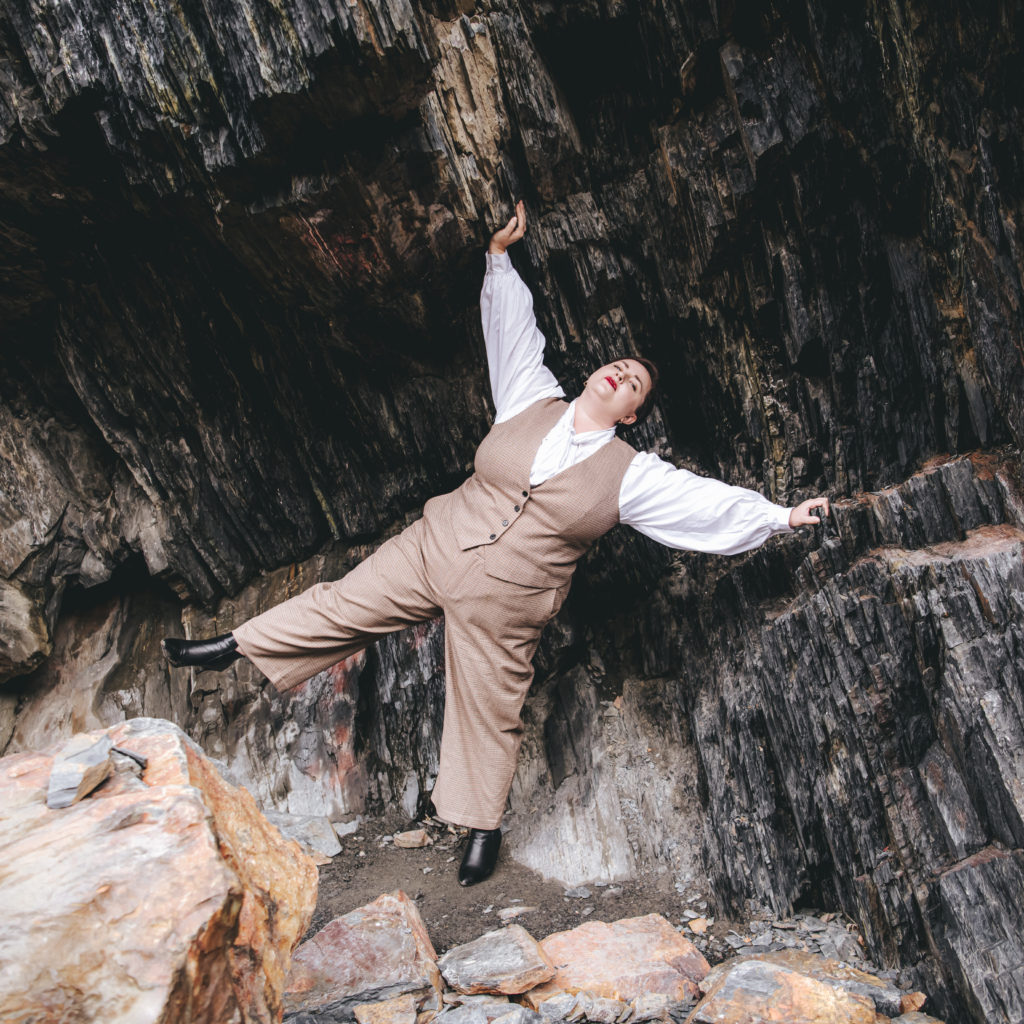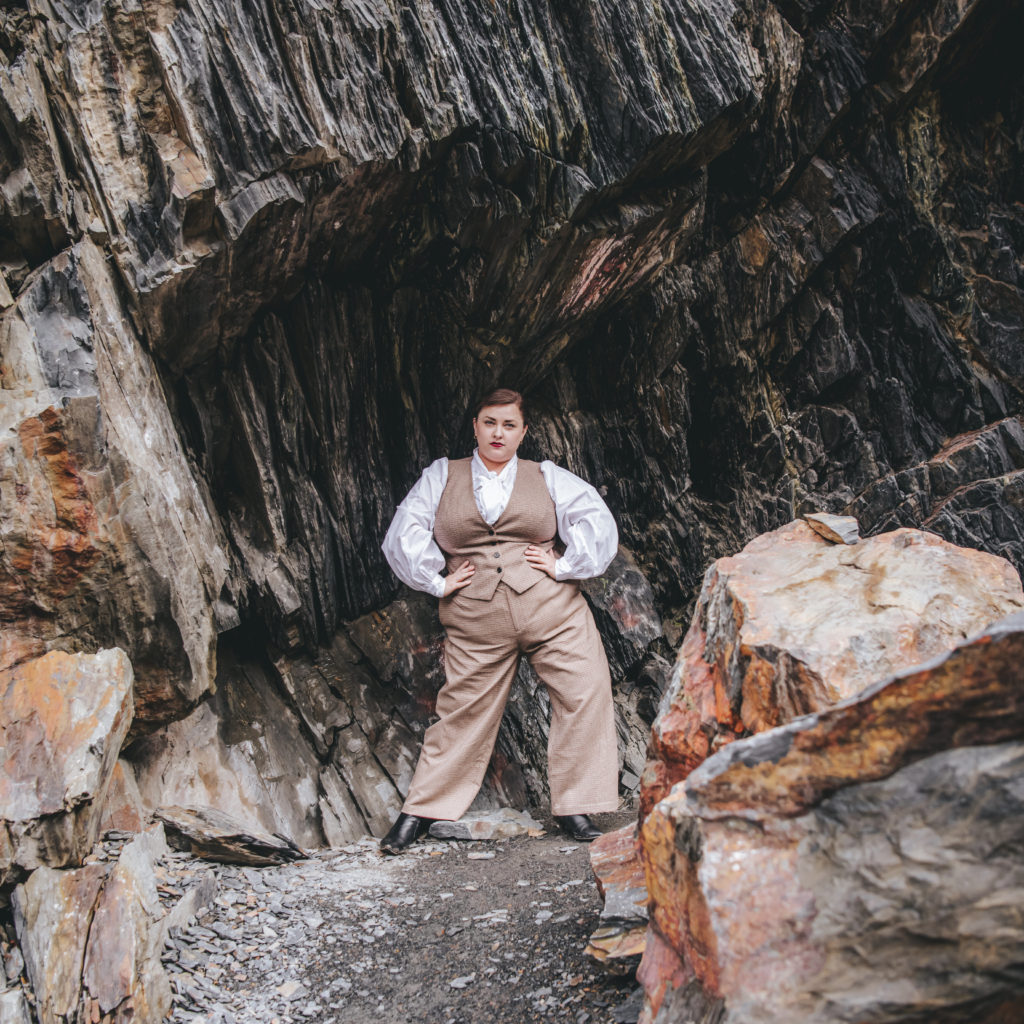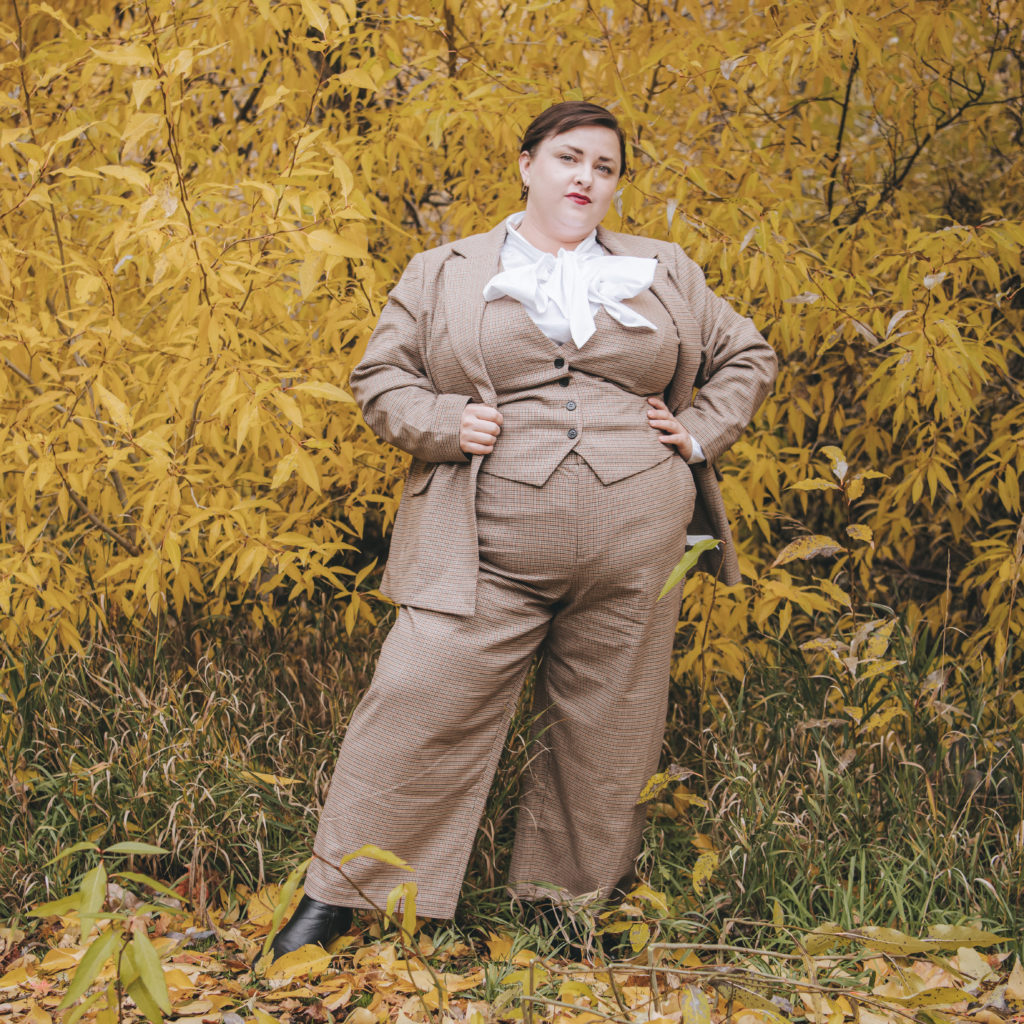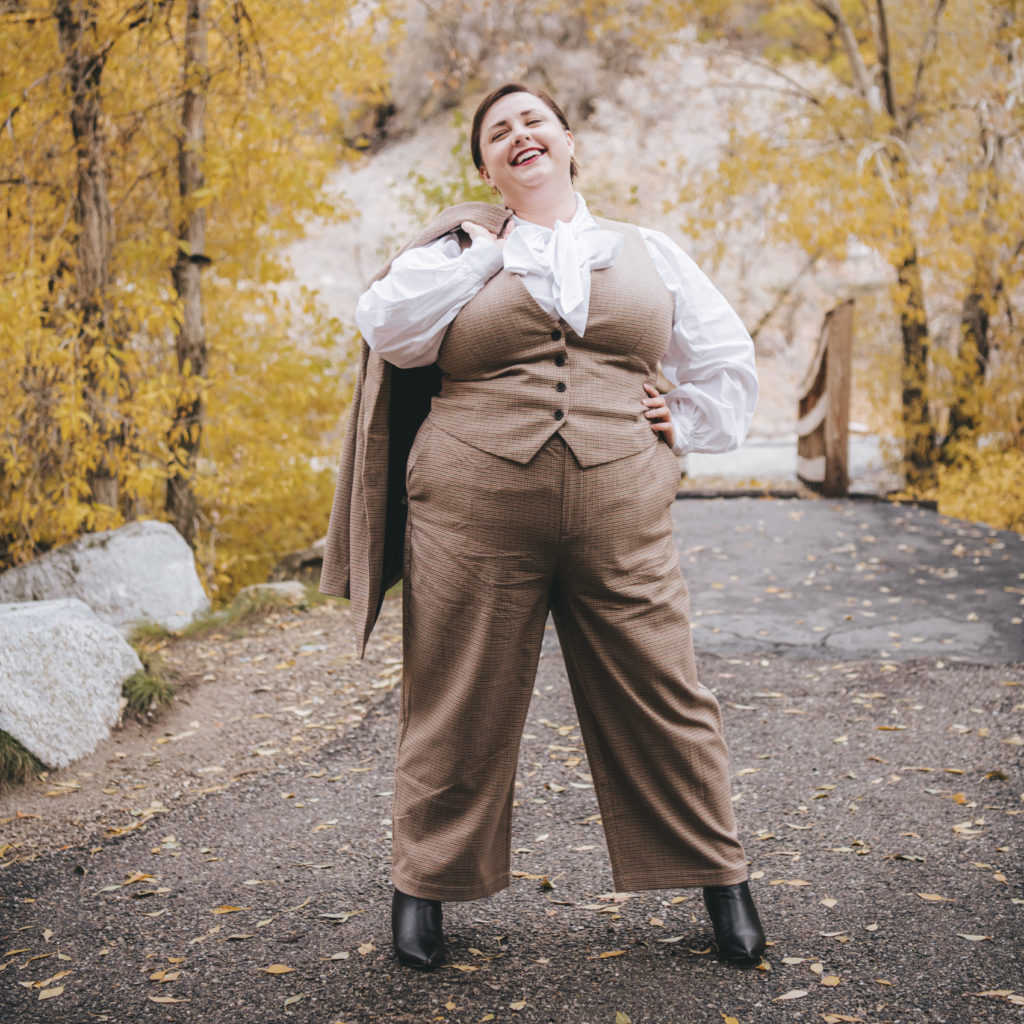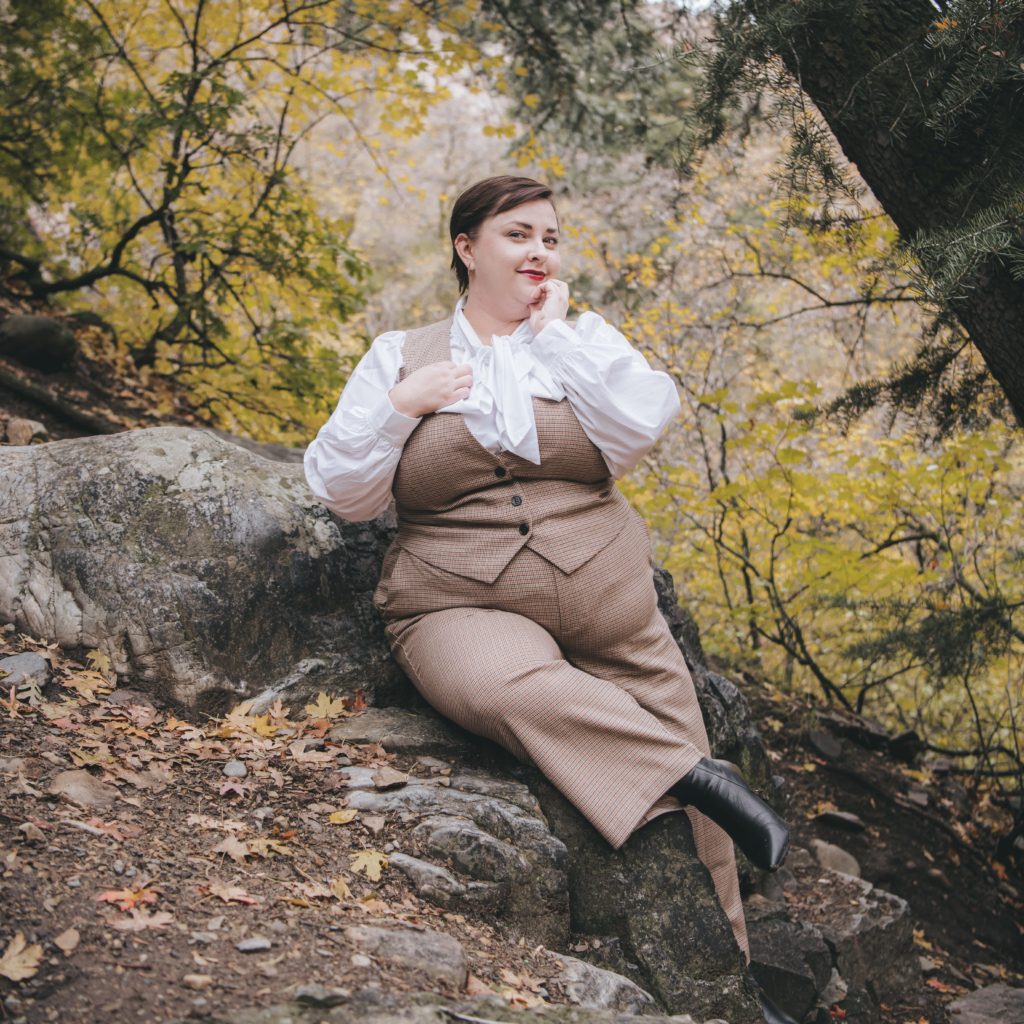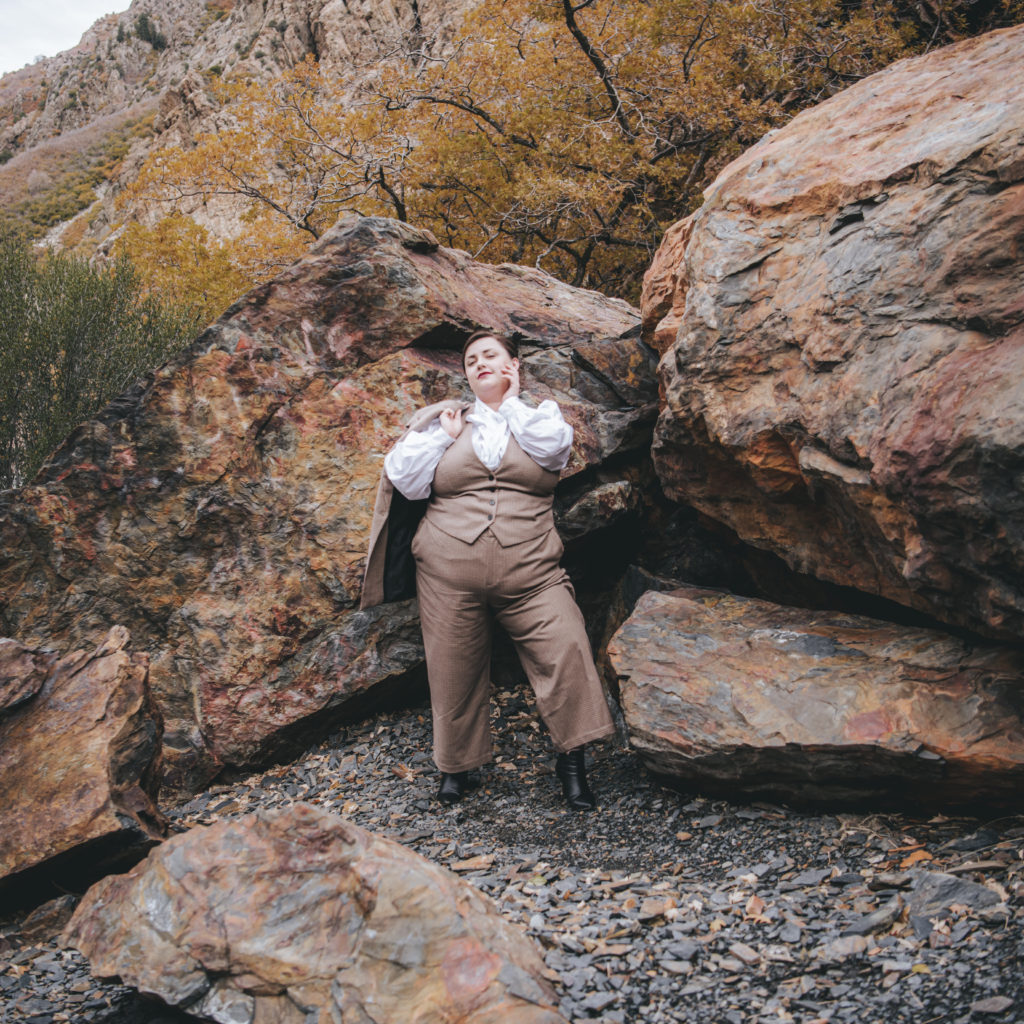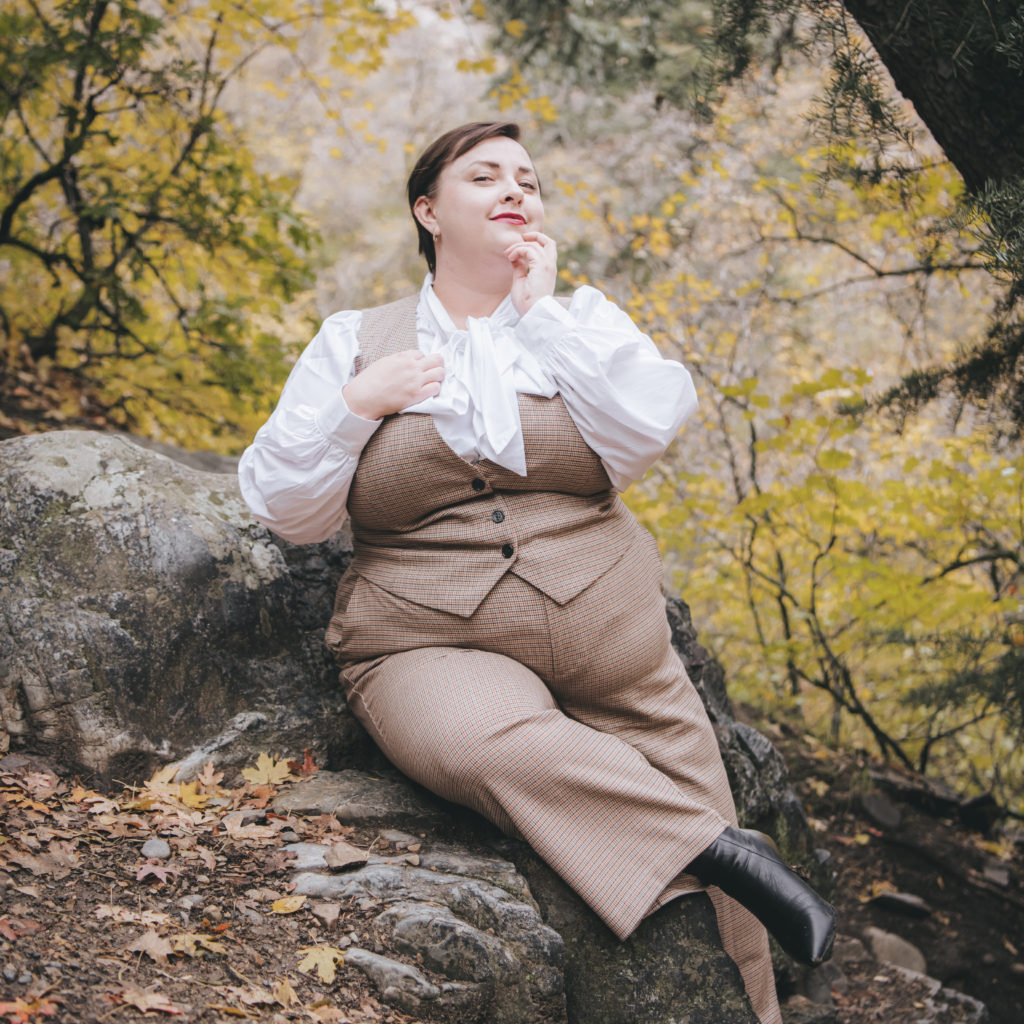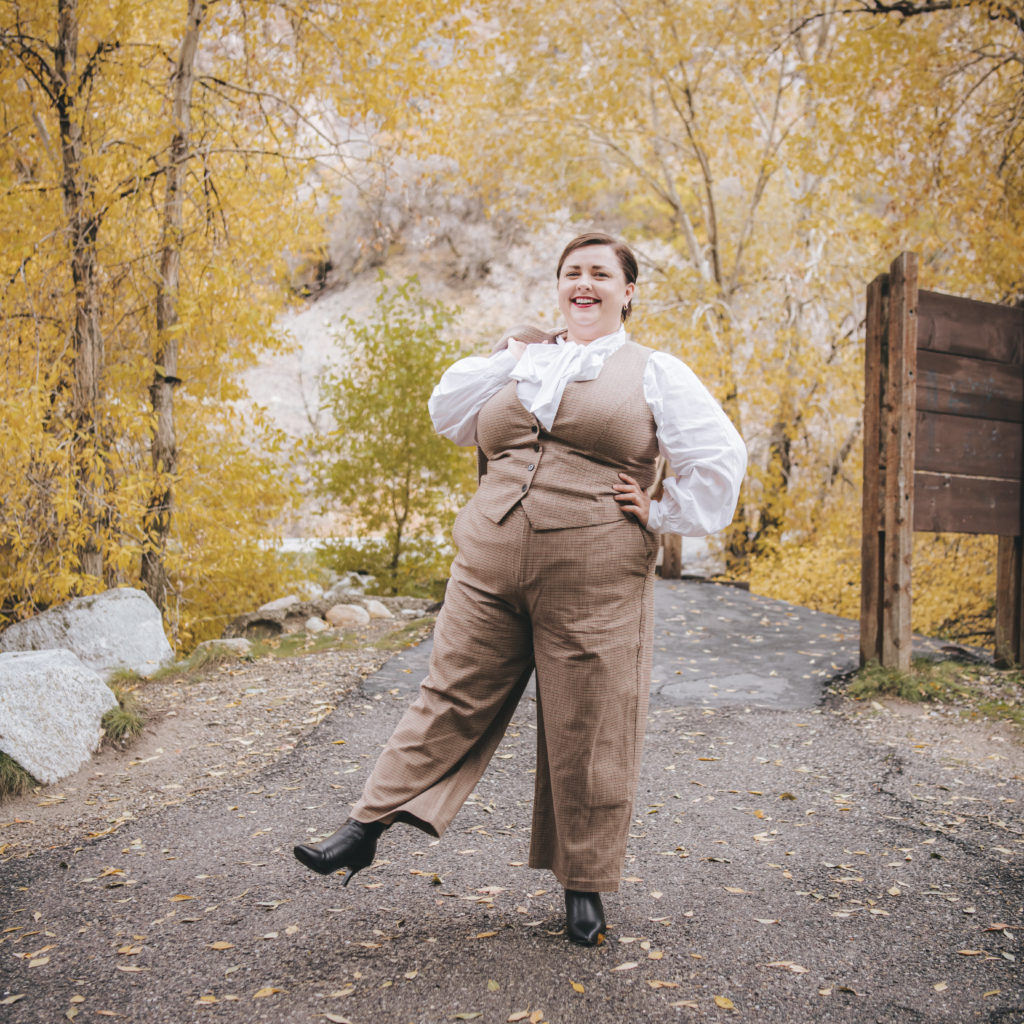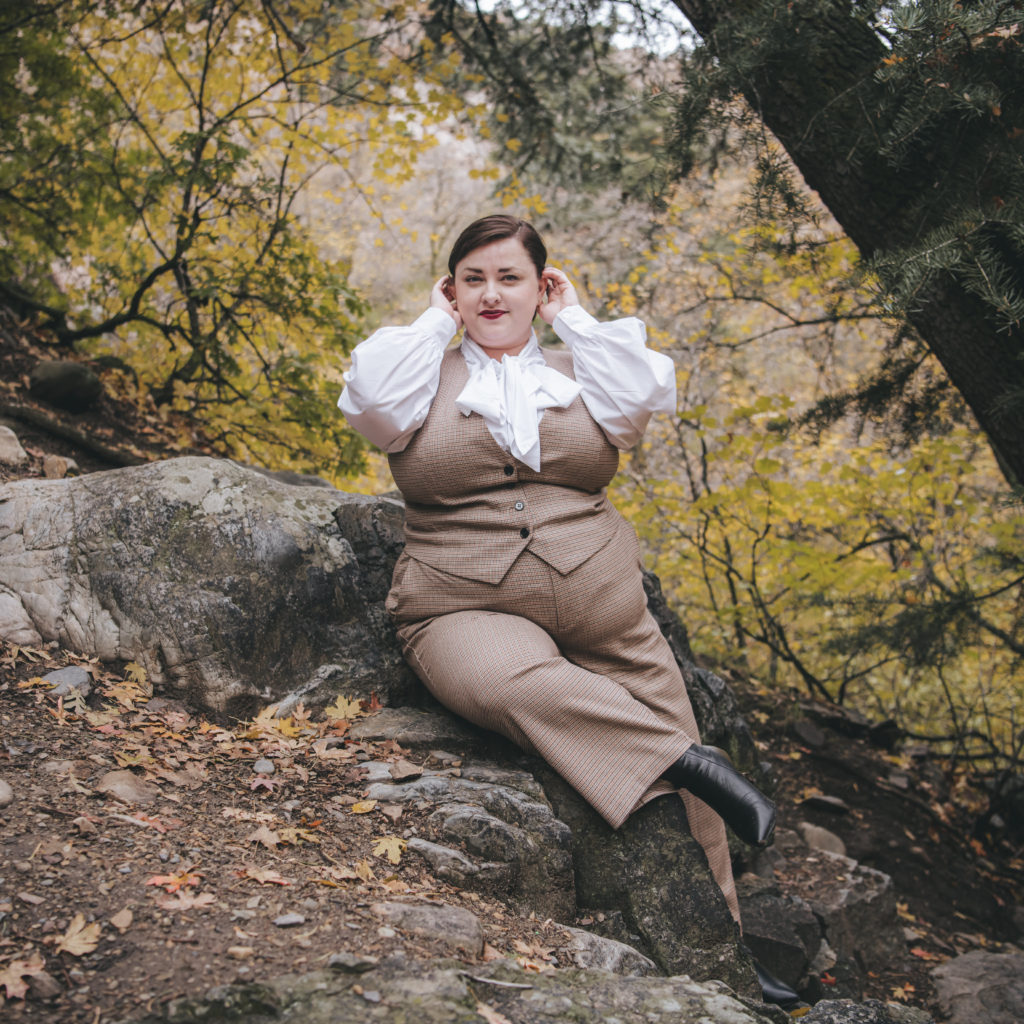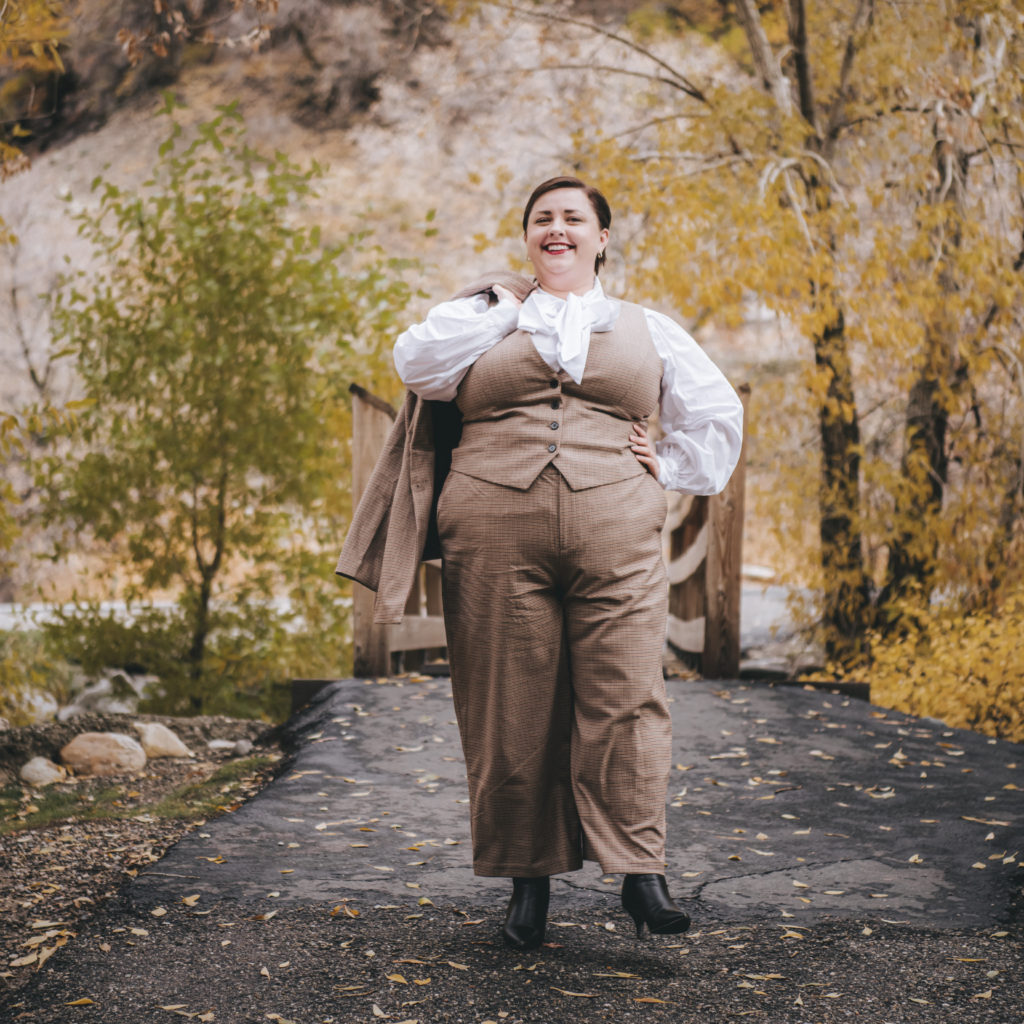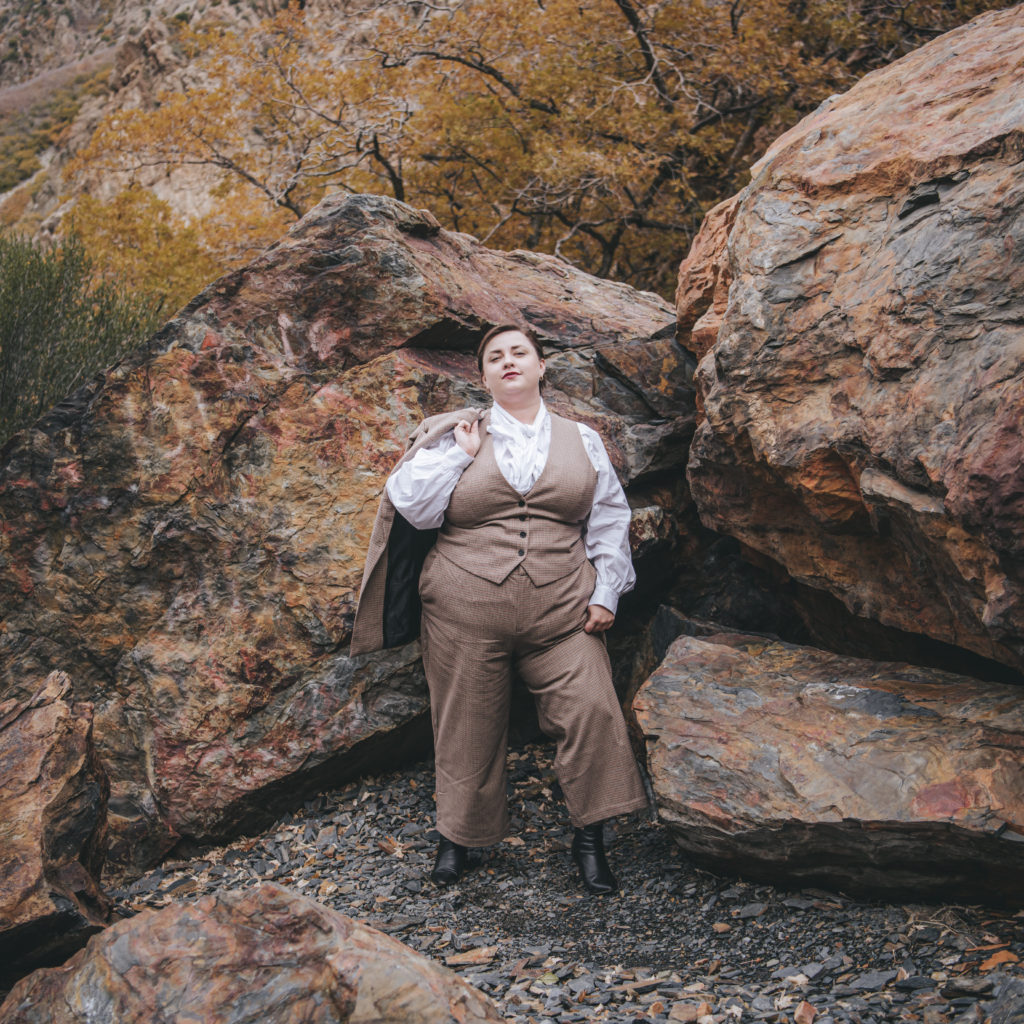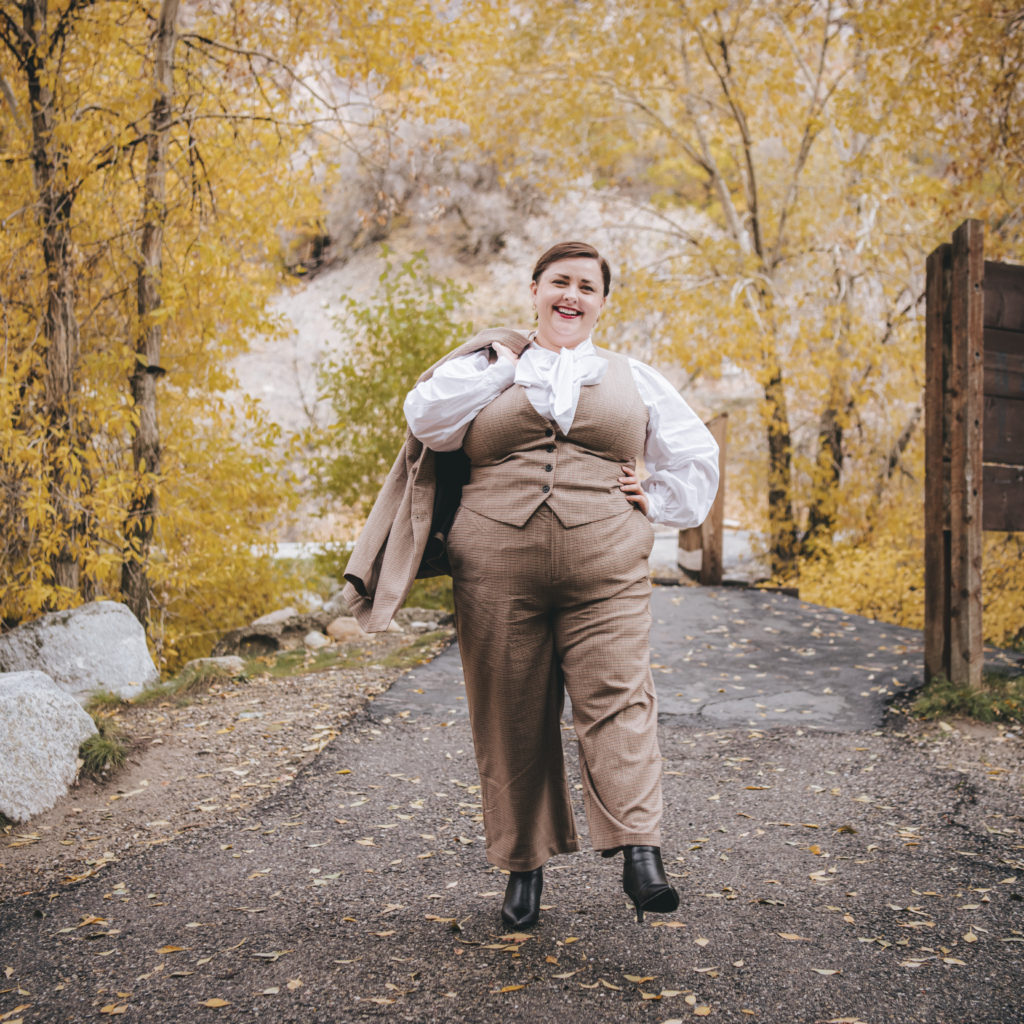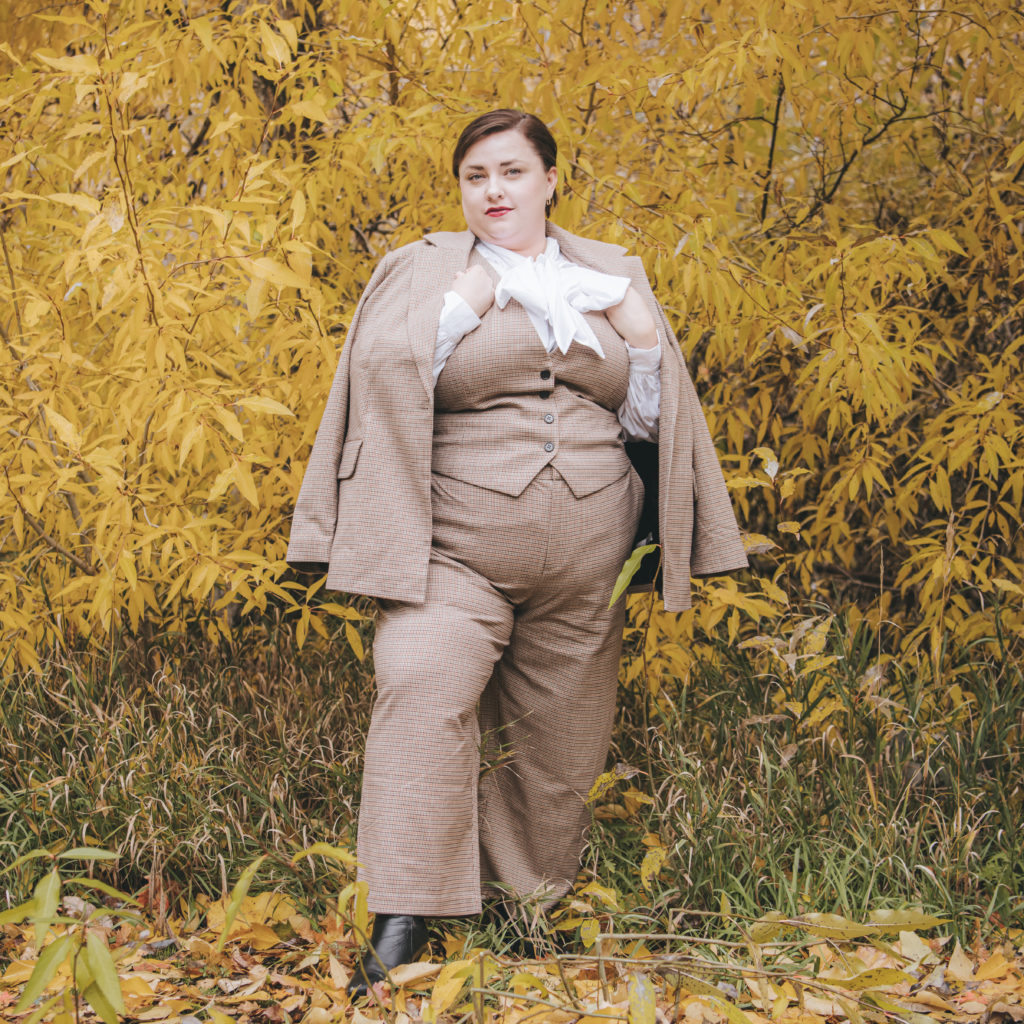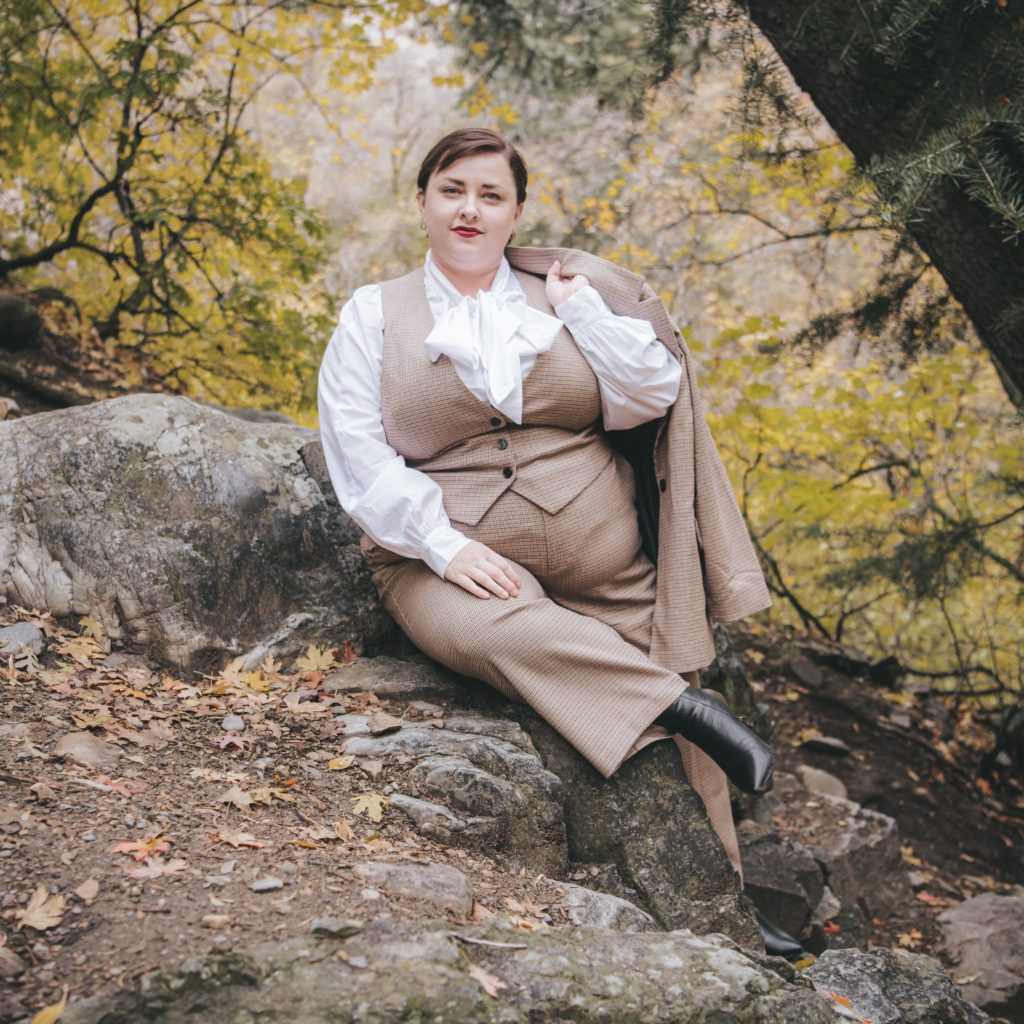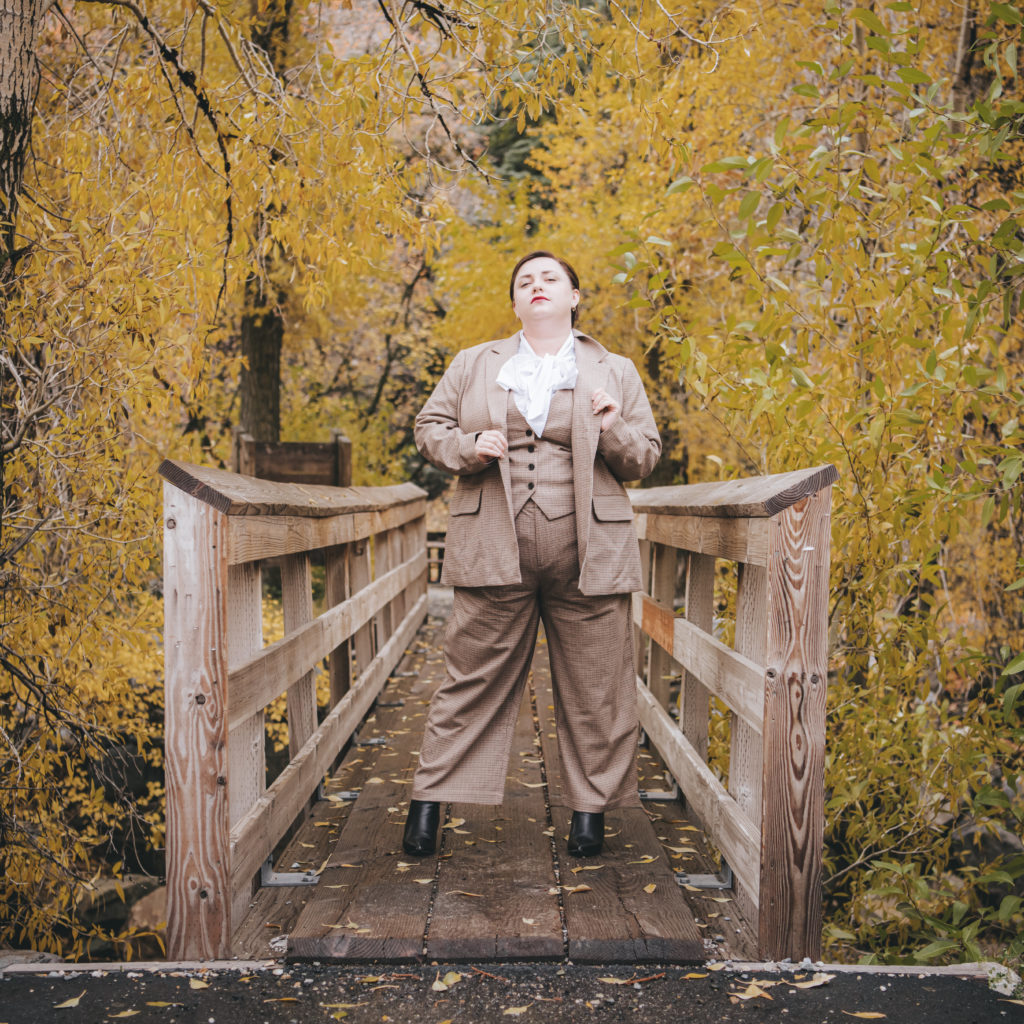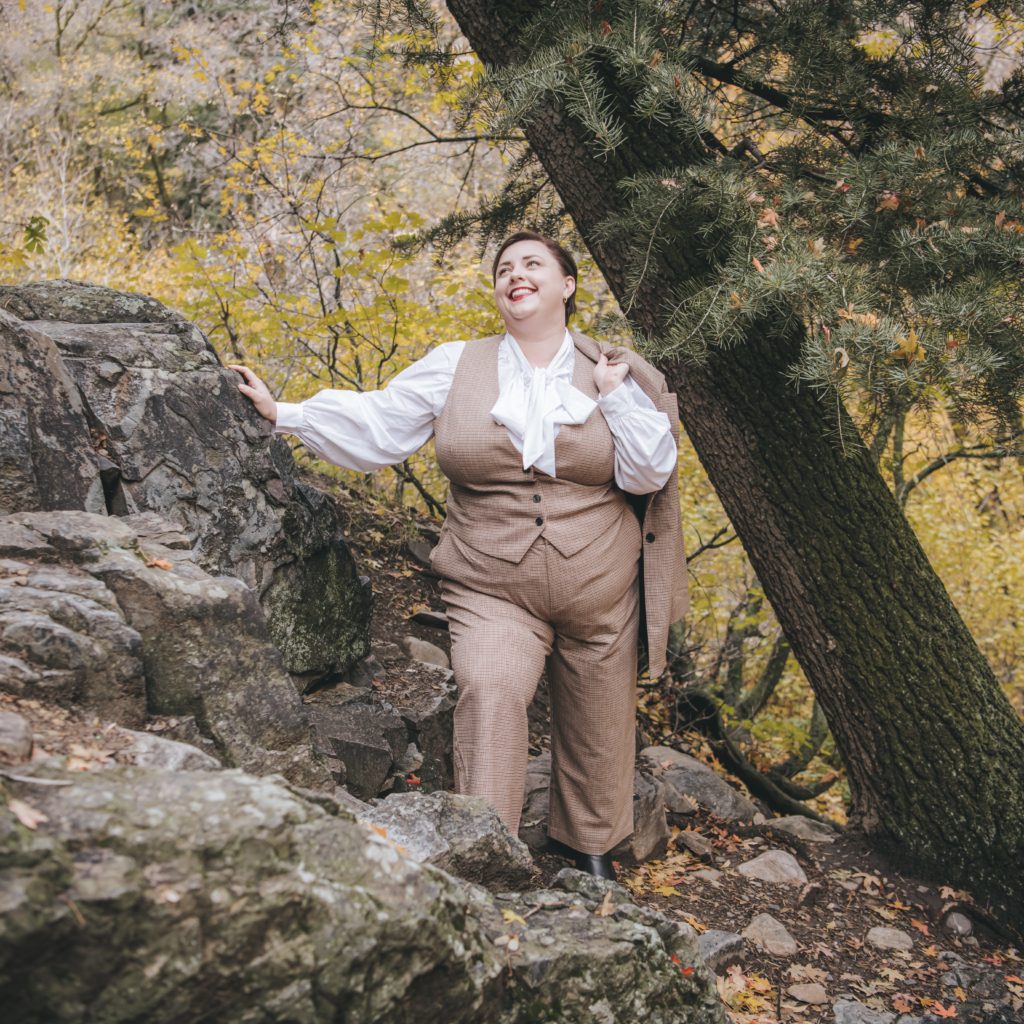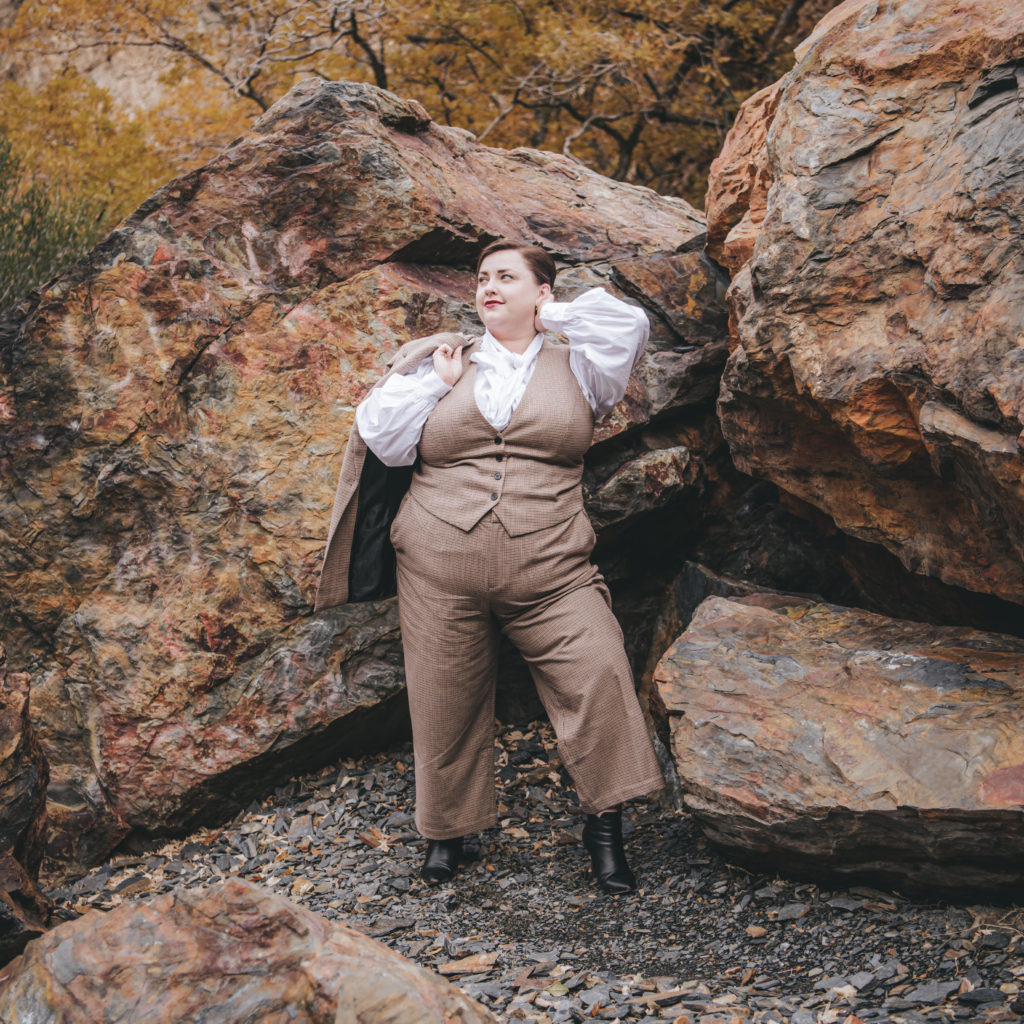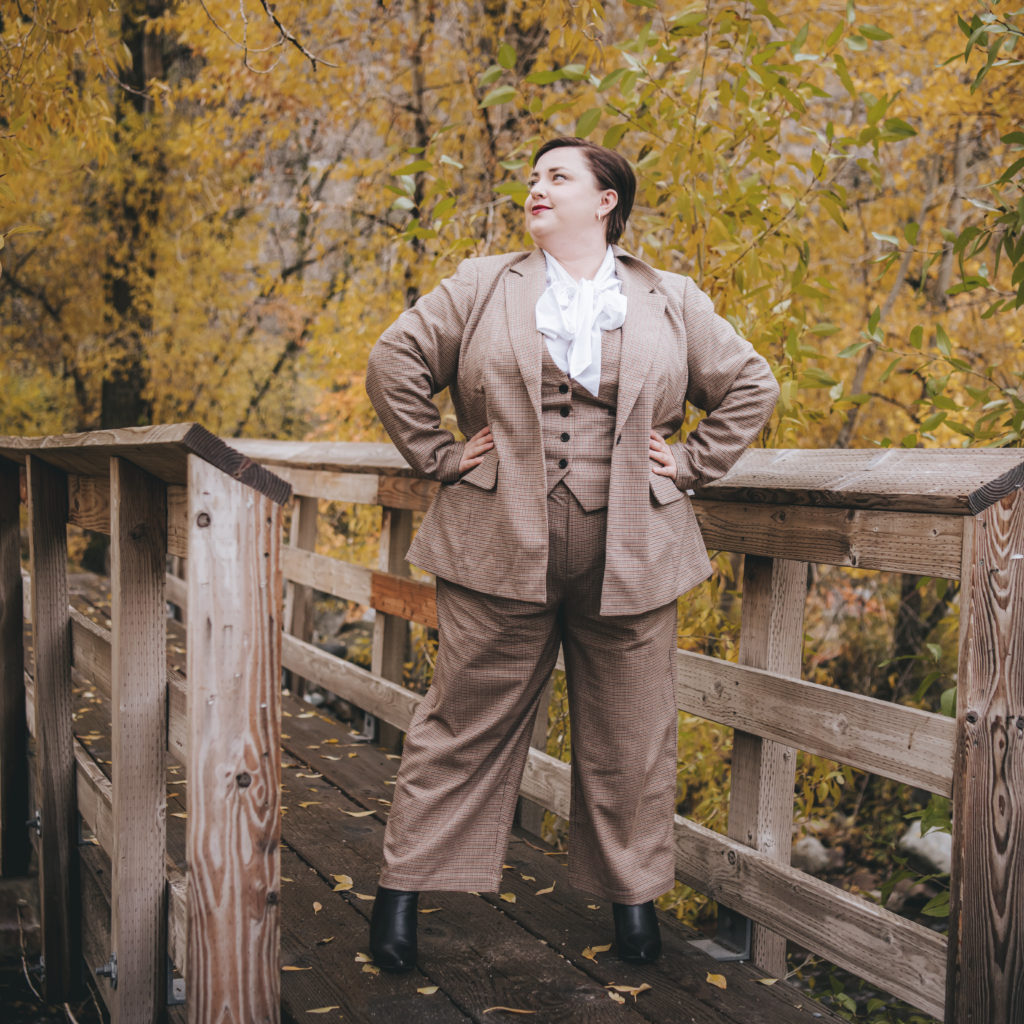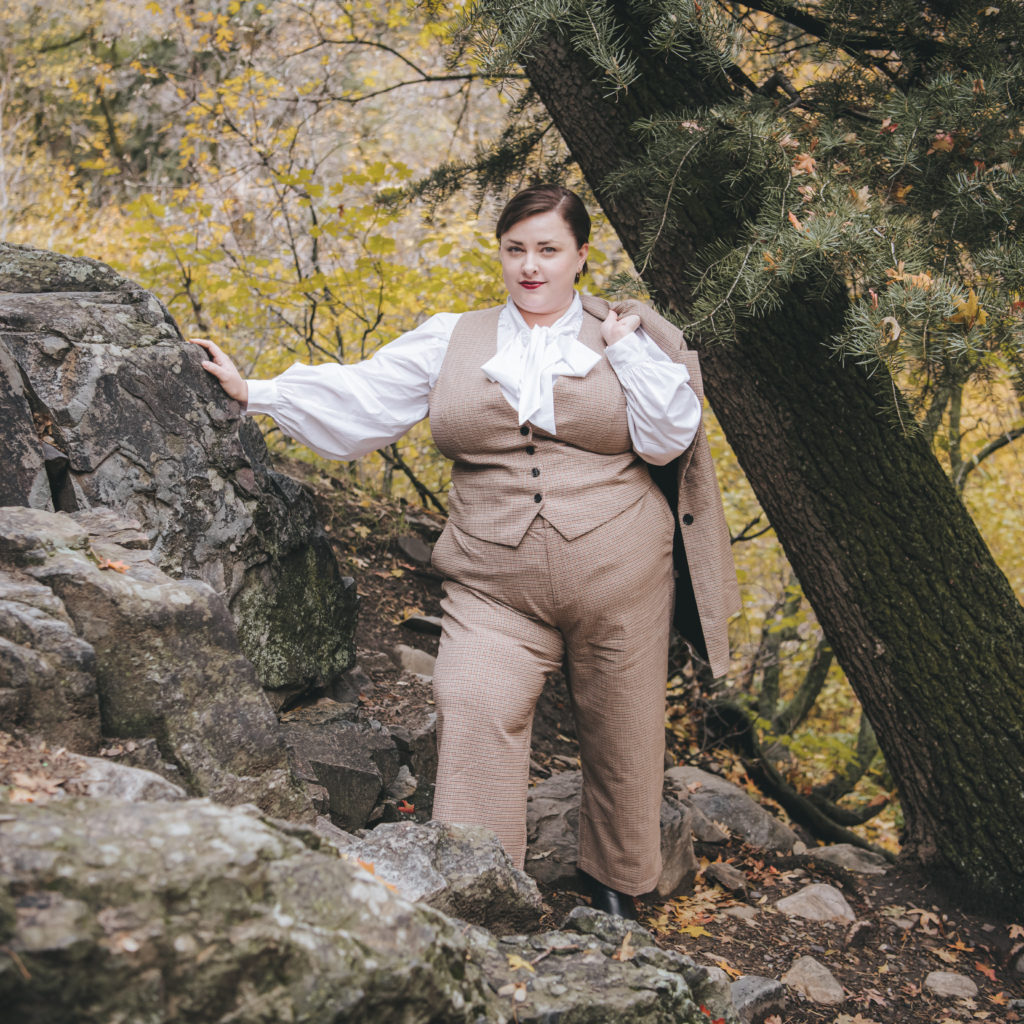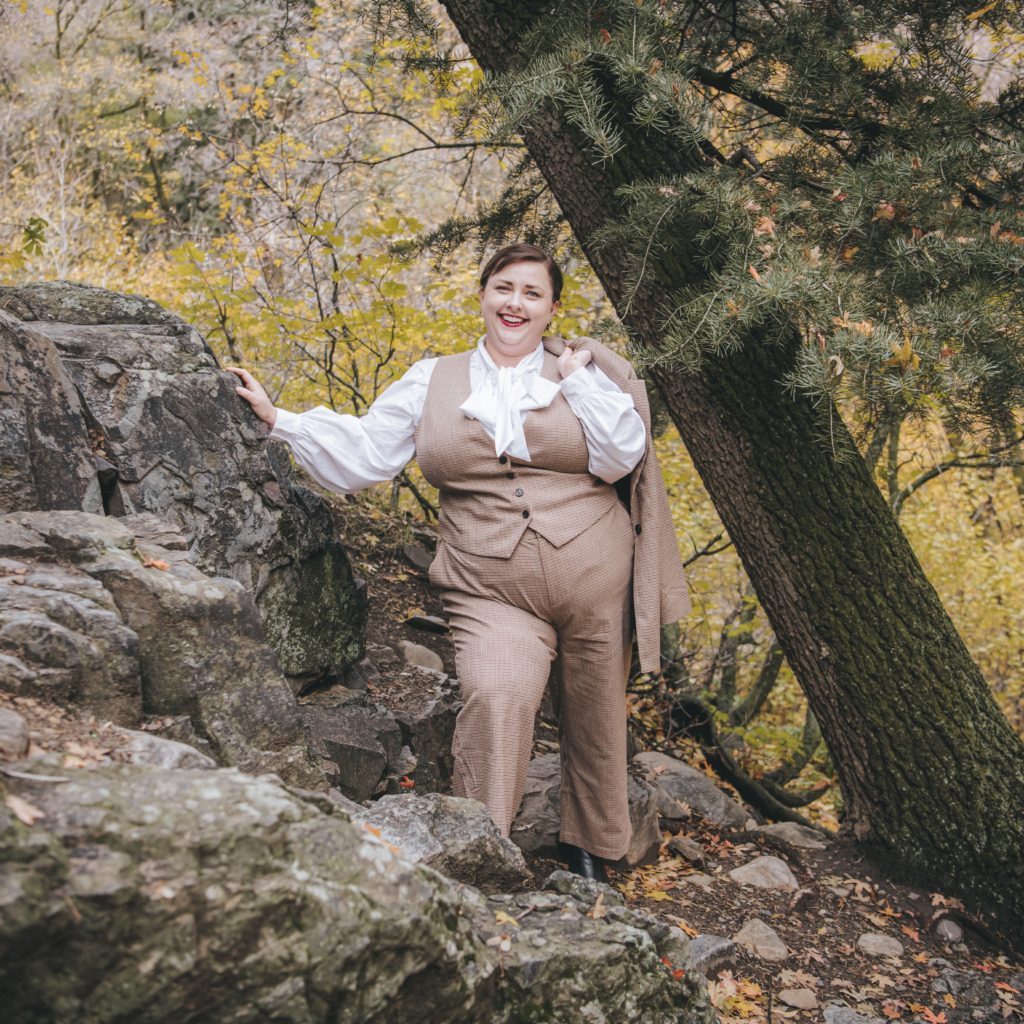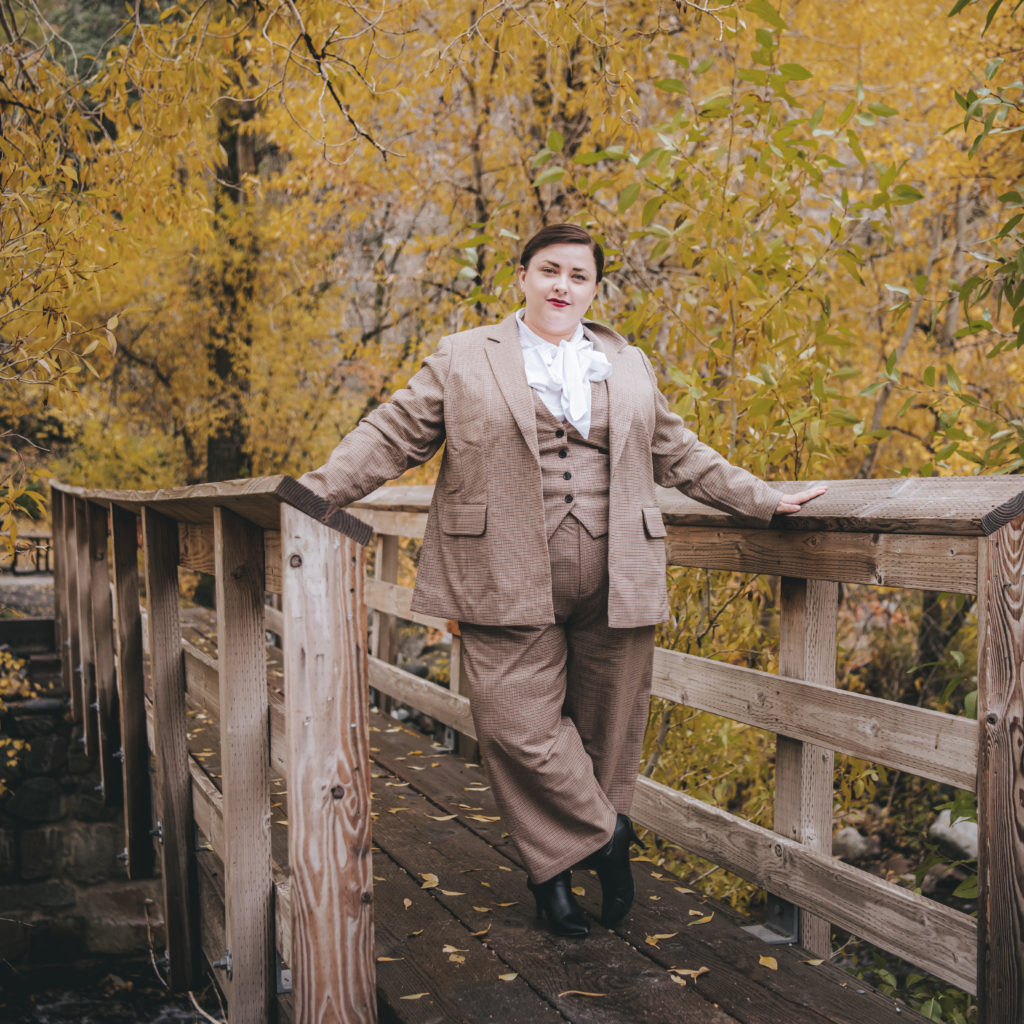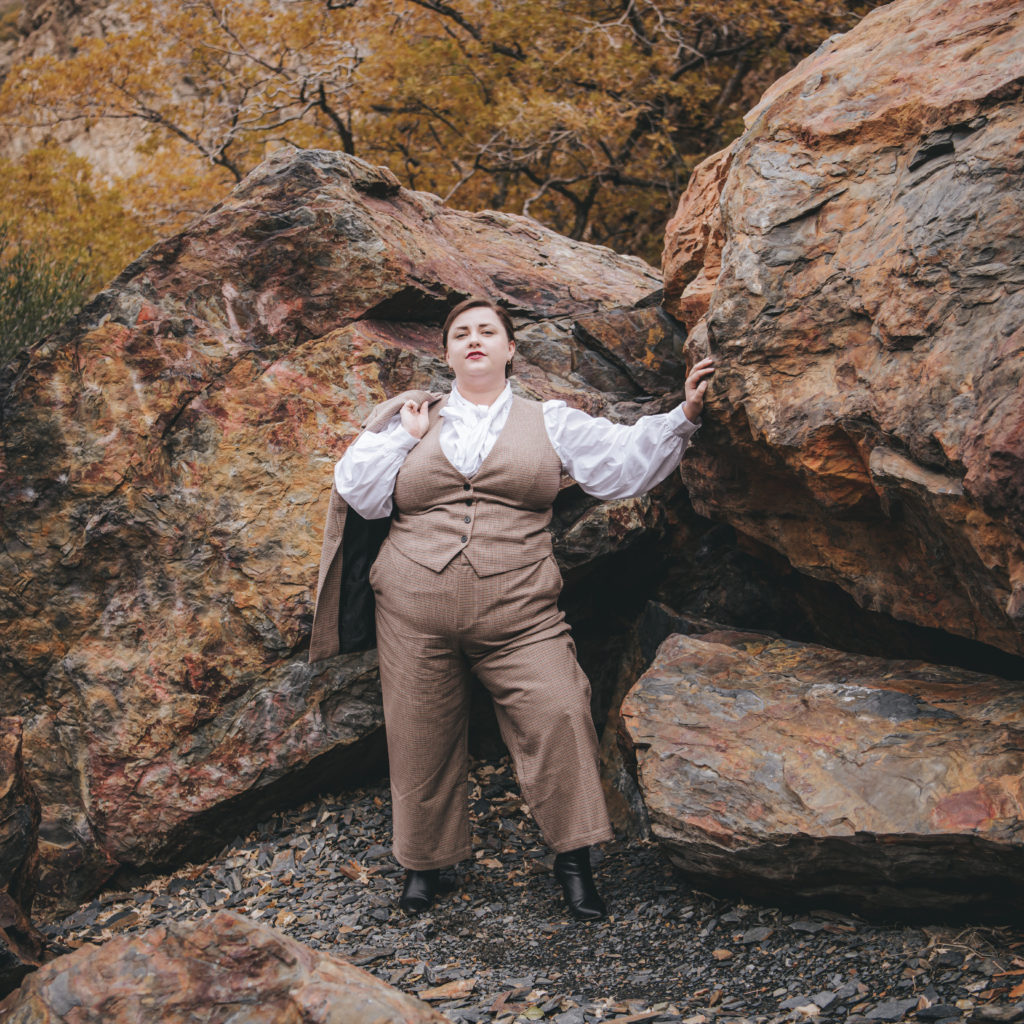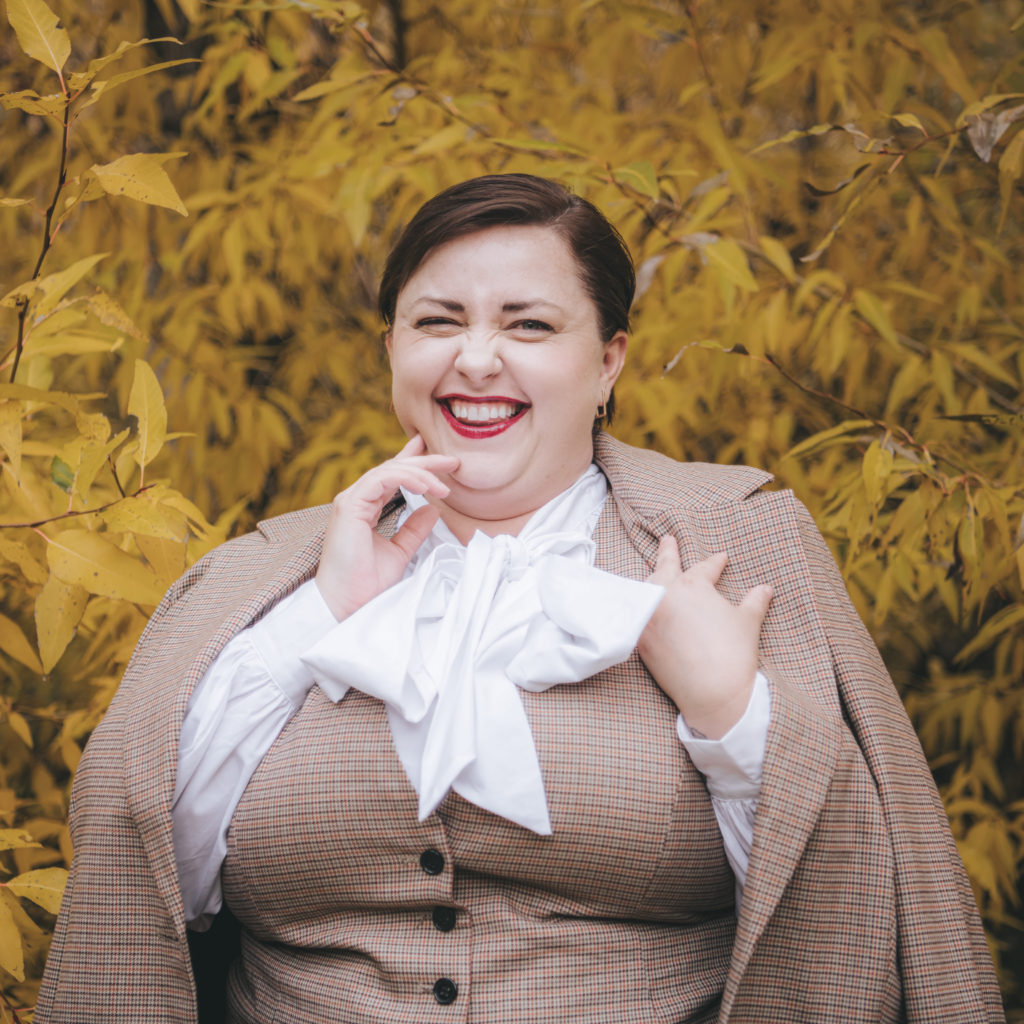 This post was about fall plus size 3 piece suit with a vest.
More Plus Size Editorials
I have even MORE plus size fashion editorials, where I show my modeling and behind the scenes info. Check out these photoshoots!
You're Invited! Join VIP!
If you love fashion and creative content, then I'd love to have you join my VIP circle, here. I send out content via my email list that NO ONE else gets!
If you're active on social media and love seeing travel, lifestyle and fashion tips (and reviews) you can join me on TikTok and Instagram!
Xoxo,
The Huntswoman