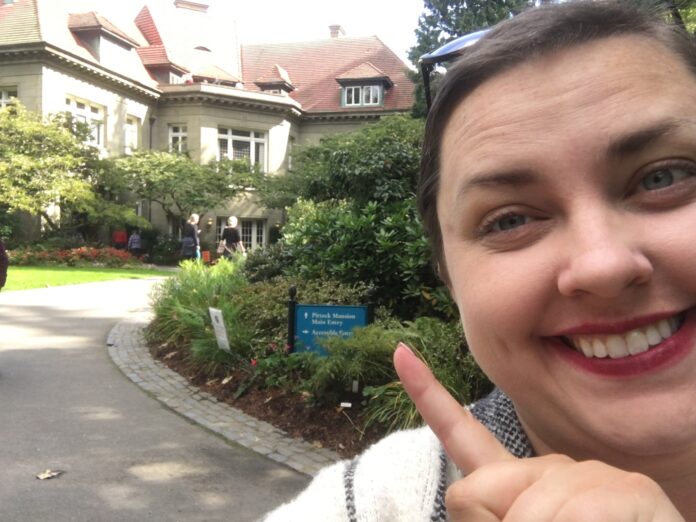 Hey there! This post contains affiliate links.  Using my links means I earn a commission, which helps me create more rad content.  More on affiliates here.
I recently went to Portland to fit models for my fashion collection, and in between running to and fro I was able to do a few touristy things!
One of those activities was to (finally!!) visit the Pittock Mansion, a popular Portland attraction.
About the Pittock Mansion
The Pittock mansion was built by Henry Pittock (c.1834-1919) and his wife, Georgianna Burton (c.1845-1918).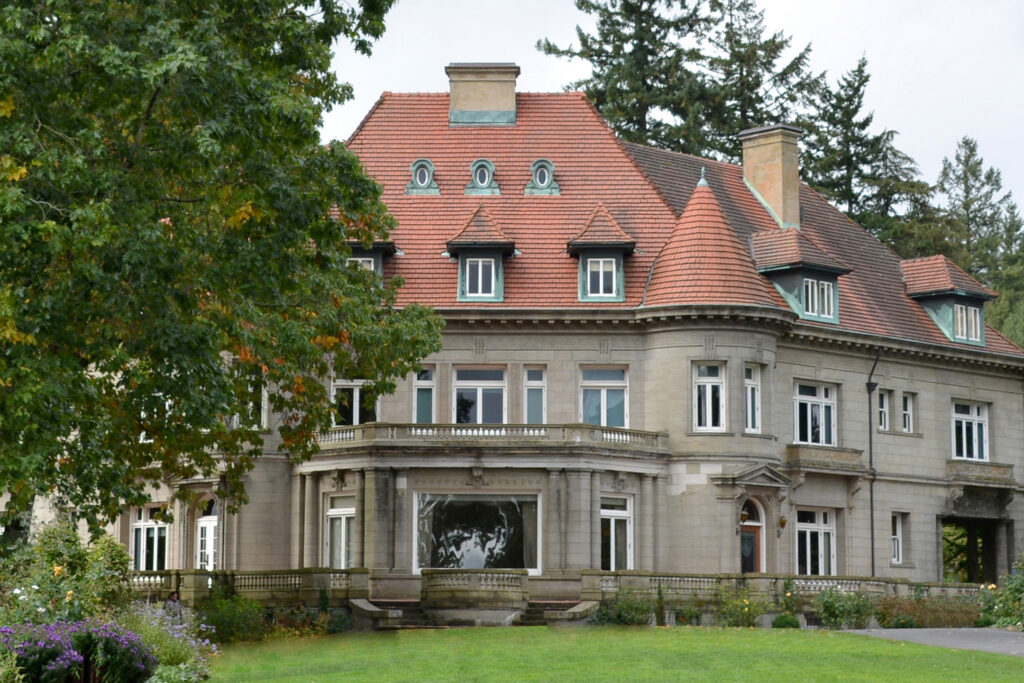 When Henry and Georgianna arrived in Portland, it was actually called "Stumptown," and was a scrappy frontier town.
Henry received ownership of The Oregonian, a newspaper, in exchange for back wages – and he went on to make the paper into a successful daily newspaper.
(Aside: The late twentieth century was pre-internet, and "newspaper men" were tycoons of industry.)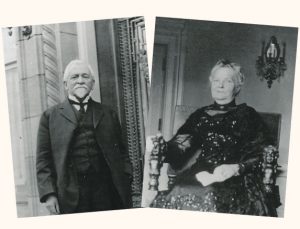 As part of their success, Henry and Georgianna built Pittock mansion overlooking the city. It was built with the most modern conveniences, and is a true window into the early twentieth centuries.
After the Henry and Georgianna passed, the mansion eventually fell into disrepair. It was saved from demolition by passionate citizens in 1964, and "the Mansion and surrounding estate was purchased by the City of Portland and opened to the public as a historic house museum" (Source).

The Drive Up to Pittock Mansion
You'll need to drive to Pittock Mansion, is it isn't located in Portland proper. It was about a 20 minute drive from my hotel in downtown Portland.
The drive up to Pittock Mansion winds up beautiful roads, and probably took quite a while 100 years ago!
I had a car (shoutout to Enterprise!), so I didn't try taking a rideshare like Lyft. I'm not sure if you could get a Lyft to pick you up from the site, but you could definitely get one there!
Getting to Pittock Mansion by Bus
According to the PIttock Mansion website, you have to walk half a mile uphill to get to Pittock mansion, so, I'll pass.
Parking at Pittock Mansion
There was paved parking, but I definitely had to drive around a bit to find a free spot. During peak summer season, I would plan on a tour first thing in the morning so you can get a spot.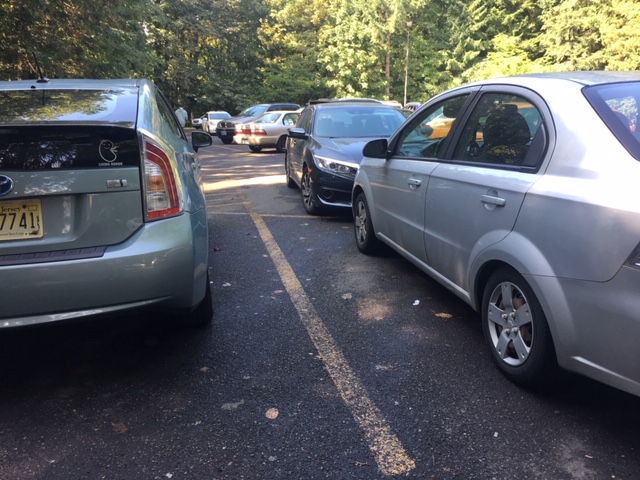 Getting Tickets to Pittock Mansion
I bought an adult ticket ($12.00) upon arrival to the museum. You can buy tickets online, but only if the day of. I was a little confused as to *where* to buy tickets, bu there's a small building just before the actual house with a museum store, bathroom and ticket sales booth! Voila!
To purchase tickets online, click here.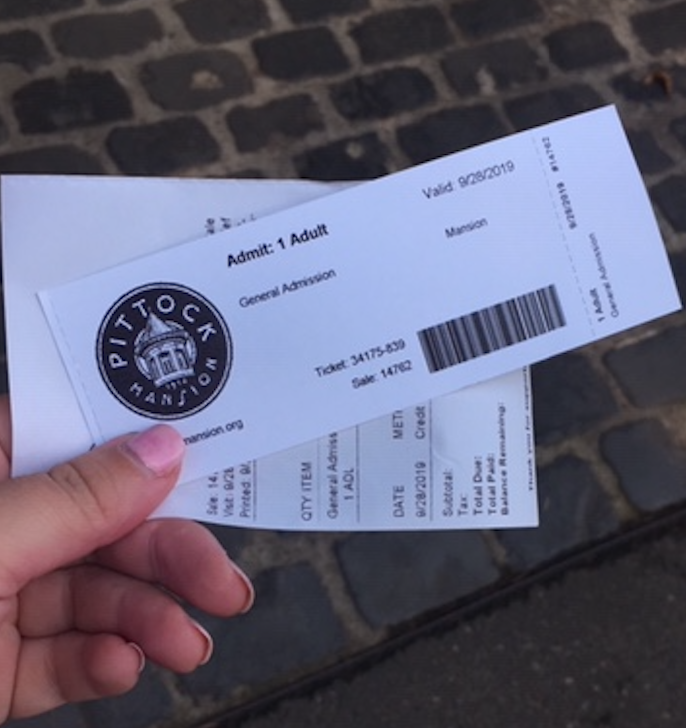 Viewing the Pittock Mansion
So, the mansion is beautiful! You can view a lot of photos via Google search, so I won't bore you with my iPhone photos.
There are 3 different areas to view at Pittock Mansion:
The Mansion
The Grounds
The Gatehouse (staff housing)
The Mansion
My favorite part of touring the mansion was seeing the modern conveniences. From the ultra modern stovetop and fridge (that took up a whole room), to the kind of weird looking showers – I'm HERE FOR IT.
Nerd out!
I didn't take a tour (deciding to go my own pace), but the tour guides seemed very knowledgeable.
The Grounds
The grounds are gorgeous at Pittock Mansion, and after you're done with a tour of the house you'll follow the path around a curve to a beautiful lookout point.
The Gatehouse
Fans of Downton Abbey will really love The Gatehouse. Seeing how things were arranged was fascinating (3 levels with 1-2 rooms on each level) meant lots of stairs for the family!
Accessibility
The mansion has narrow hallways, but does have an elevator.
The grounds are beautiful and well-maintained, but aren't super accessible. Lots of stairs, but a power chair should be okay.
The Gatehouse was staff housing, and has typical narrow stairwells and is not accessible for wheelchair users.
"How Much Time Does Pittock Mansion Take?"
Overall, I spent 2.5 hours at The Gatehouse – and I took my time! I would plan on making this a half-day trip.
"Should I Visit The Pittock Mansion?"
History nerds should definitely go, especially those who love industrialization in the twentieth century (hi, me). If you love Downton Abbey, you'll love this tour.
Those who aren't big fans of history and learning random facts about twentieth century showerheads should probaby stay in Portland and do an activity that's more fun for them!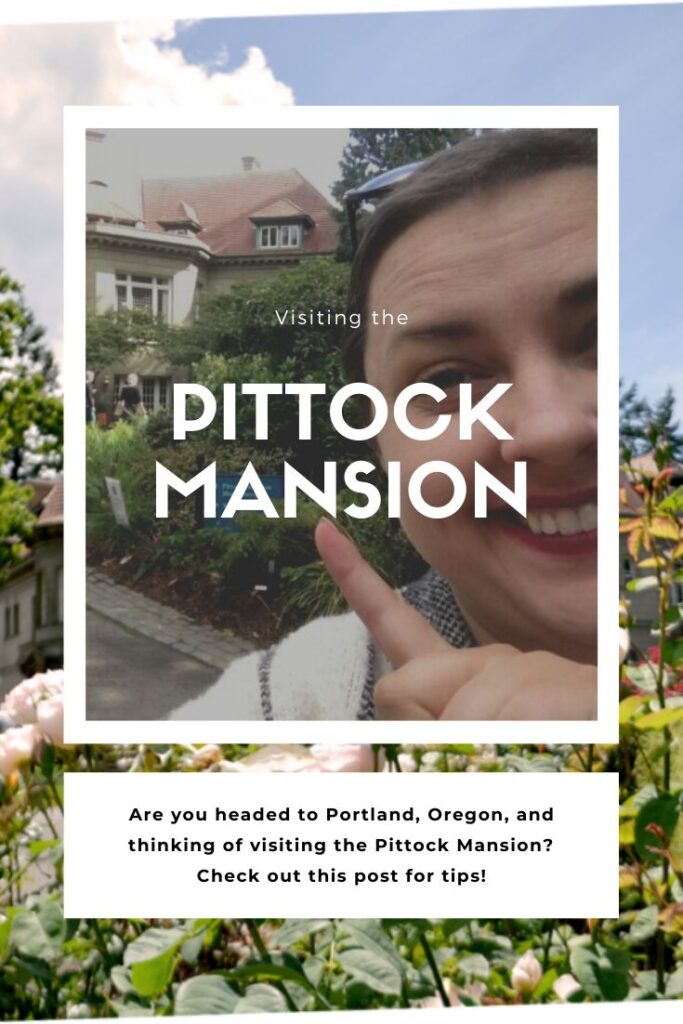 Love Honest Travel Tips?
Be sure to subscribe to my email list for other travel and hotel reviews! I also share a LOT to my Instagram Story when traveling, and you can connect me with here.