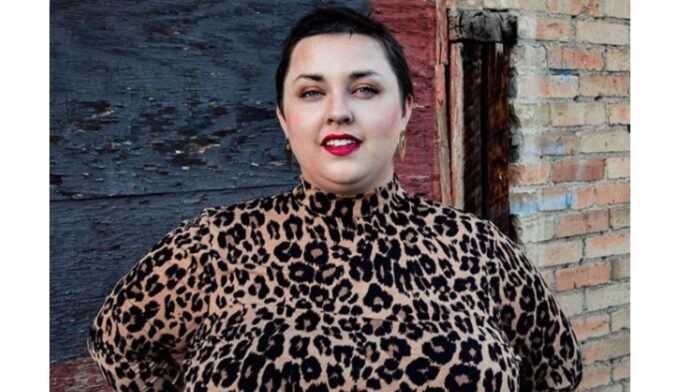 Hey there! This post contains affiliate links.  Using my links means I earn a commission, which helps me create more rad content.  More on affiliates here.
WHEW! 2019 was quite a year for me. Before I get into creating a vision board for the coming year or planning/sharing my goals, I go back through the previous year.
Section One: Step-By-Step Guide to Reviewing the Year
I talked about this a bit on my Instagram (post below), and some folks asked to see the template. So, the first part of this post goes through and shares how I (and hopefully, you!) can review the last year.
Section Two: What I Learned from 2019
THEN, the next section shares about 10 learnings. Going through the aforementioned process really helps me pinpoint recurring issues or self-defeating behaviors, and allows me to see the whole picture. A sort of "see the forest, not just the trees" situation, ya know?
Alrighty, folks! Let's get started.
Section One: How to Review your Year (My Methods)
Okay, so this is something I do around my birthday. I go through each month, and I record:
Accomplishments: What did I do? What went well?
Hashtag Fails: What got messed up? Where did I go wrong?
Lessons: What did I learn this month or what am I learning now that I am looking at it with perspective?
I dump all of this in a google doc, because writing takes too long.
Using Social Media
I find it useful to scroll back through my Facebook posts and my instagram Story archive. I'll also look through my PayPal (woo self-employment), and my email.
The Big Picture
As I go through this process for each month, patterns start to emerge. I'll see the same self-defeating behaviors or issues pop up. And then, I'll figure out ways to address these issues in the new year.
This could be scheduling appointments with myself, getting an accountability buddy, bringing it up to my business coach or finding other ways to systemize and breakthrough the blocks I kept finding that year.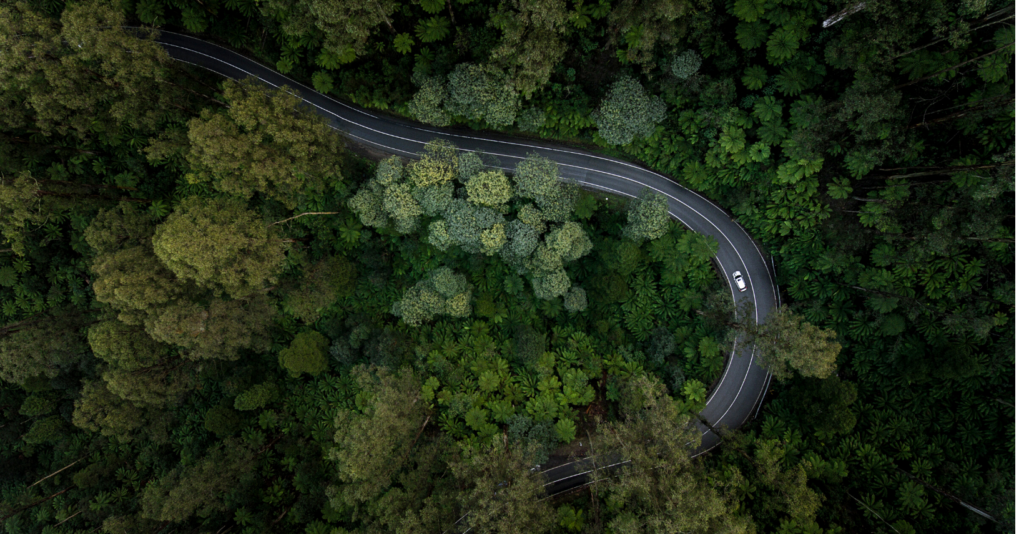 Time Limit
All in all, this review takes about 4-5 hours. Too much self-reflection can send me into a sad little spiral, and that's not effective for this.
Section Two: What I Learned in 2019
I've written this post about four times, because its important to me to not feel like I'm oversharing my life. We gotta have boundaries, people!
It's hard to communicate learnings without including all the gritty details, so I've shared what I feel comfortable sharing below! If something resonates with what you've learned this year, let me know!
2019 Lesson #1: Am I Paying for the Service I Expect?
Earlier this year, I had a prettyyyyyy terrible experience with an Airbnb in Portland, and that experience led to me deciding to stay in boutique hotels like this one.
After I had a major freakout about my Airbnb, I had a sort of lightbulb moment. I was ticked off all to heck, because I didn't receive concierge service. The property management company running my Airbnb wasn't available and they were slow AF to respond.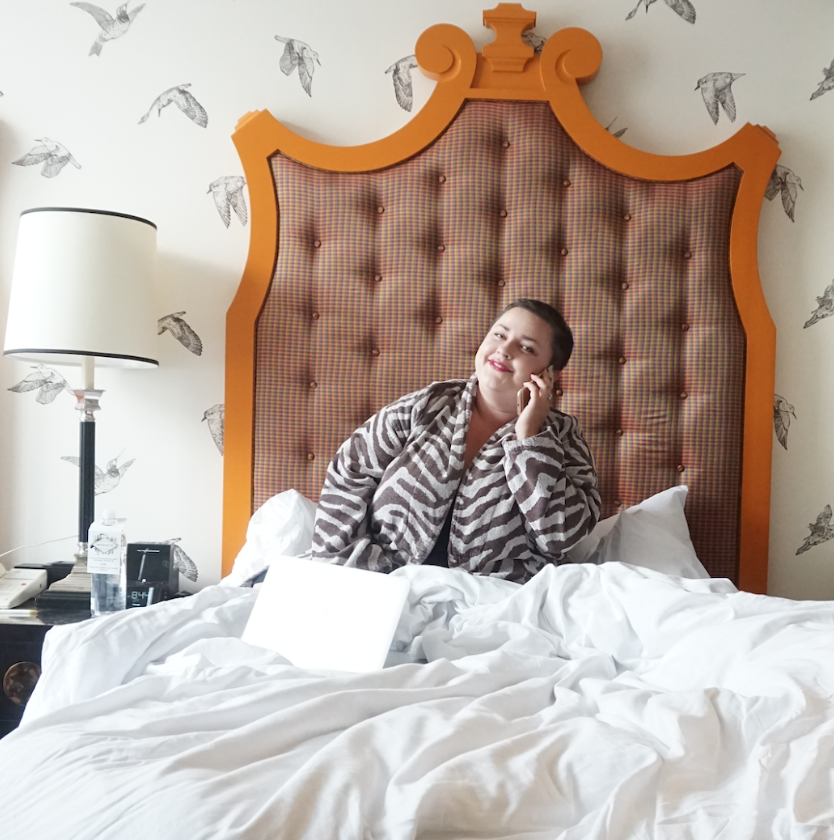 But, that Airbnb was about 1/4 of the price of a boutique and upscale hotel. I realized a lot of my complaints were about SERVICE, but I wasn't paying for the service I was expecting.
If I want someone on hand 24/7 to help me with my accommodations, that's a hotel, baby!
Lesson: Expect to pay for the level of service you desire. Before being upset at the service of an establishment, check your expectations! Don't expect a Maître D at a fast food chain!
2019 Lesson #2: What are the priorities, here, exactly?
I am so ticked off that I didn't finish my fashion collection this year. LIKE TICKED ALLLL THE WAY OFF. But going back through my year in review, I realized that I had prioritized other (great) things, like helping friends/family and other business projects OVER working on my collection.
I also realized that it probably would've been better/more effective if I hadn't done a 10+ look collection out of the gate – and made standalone individual looks for my social accounts. So after this collection is done, I'll be doing that.
One I realized my error in priorities (around July), I overhauled my life and schedule. I realized I'm most creative in the AM, so that's when I am sewing in the fashion studio. I learned to make quick decisions on aesthetics, instead of agonizing over them.
DONE is better than freakin' perfect.
Lesson: I started calendaring out every hour of the day, to assign time to working on my collection. I love flying by the seat of my pants, but too often my collection would be pushed to the side because I was too tired. I now worship at the altar of my Gcal.
I made a literal list of priorities using a pyramid shape (like a food pyramid). I put the top priority at the tip (less room), and filled in less important stuff on the way down to the bottom.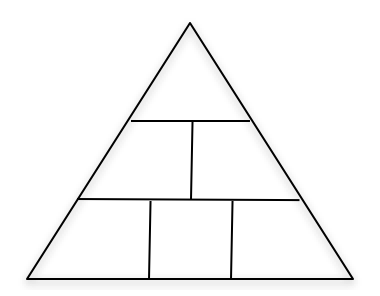 2019 Lesson #3: CONSISTENCY
Wow, this word really sums up my 2019. I realized that I needed to implement SYSTEMS to have regular content come up on my blog, YouTube and Instagram.
WHEW.
I realized I was getting mad at myself for not seeing results for the WORK I WASN'T DOING.
So, what did this look like in practice?
I set up Tailwind and systemized pinning my content to Pinterest
I started writing and filming content in "batches," using my time "in the zone" to create more. You lose a lot of time ramping up and down, so batching all at one time is a better use of time.
Calendaring – there's now a content calendar and plan for WHEN the content is being created for the month. I can move stuff around and be spontaneous, but I know what has to happen.
2019 Lesson #4: Residual Income
One of my favorite quotes is, "You'll never build real wealth as long as you trade time for money."
I was proud to release my first ebook this year, but I didn't get my butt in gear when it came to offering pre-recorded courses. I love teaching online LIVE classes on Facebook, but they don't work for anyone.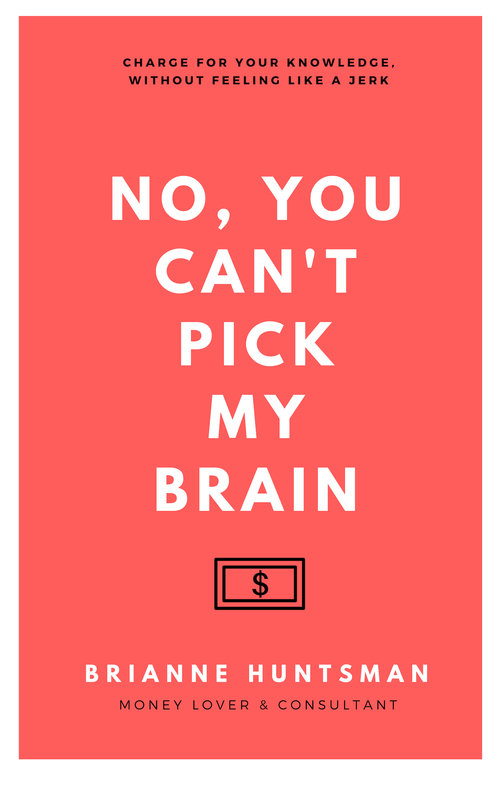 I hired transcriptionists to transcribe a couple of classes, which will be released in January of 2020.
Releasing pre-recorded classes has been on my to-do list FOREVER, so I'm really kicking my butt forward on this one.
2019 Lesson #5: Figuring out PCOS Stuff – UGHHHHHHHHH
This year, I really had to parent myself into doing something I really REALLY didn't want to deal with:
Actively learning about and seeking treatment for PCOS.
Y'all, making the doctors appointments, researching nutritionists, asking people about their treatment plans – it was like fingernails on a chalkboard. Literally did NOT WANT TO DO THIS AT ALL. -_-
BUT I DID IT. I did the dang thing, and I got my butt in those doctors offices. I sought treatment for a chronic condition, and I dealt with not-so-great doctors and mean nurses.
My bloodwork is looking better, and I'm feeling WAY better. I'm really effing proud of this. What really helped getting my butt in gear was seeing the results of avoiding chronic conditions in folks around me.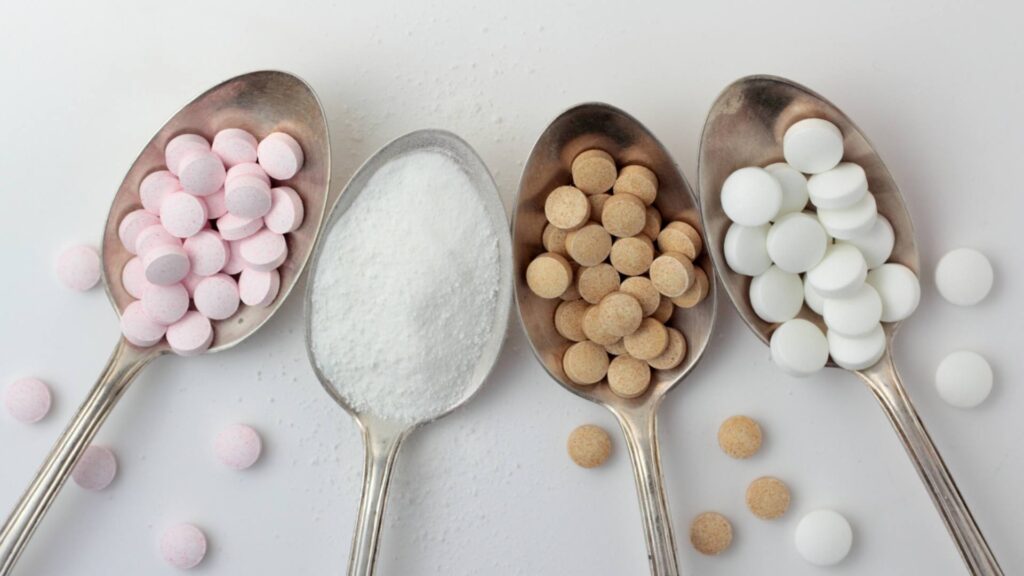 How did I do it? I set an appt with myself for every first Thursday of the month called, "Adulting Health Crap." I used that 2 hours to call and make appointments, figure out labs, research, etc. And I paid a friend $50 for every session I missed (I didn't miss any).
Lesson: Pay now or pay later. As an adult, you can decide to put off health stuff. But you will pay the price down the line.
2019 Lesson #6: Half-Ass is Better Than No-Ass
This year I got a LOT better at doing things halfway. Not my goals or creative work per se, but the adulting type tasks that need to be done – but aren't glamorous.
I figured out how to be okay with doing things halfway. I used to refuse to clean my bedroom unless I had a whole day to dedicate to it. Or I put off cleaning my car for MONTHS, because I couldn't get it detailed. (I wrote more about car care here.)
I learned to set a timer, tackle projects – and then walk away when the alarm went off.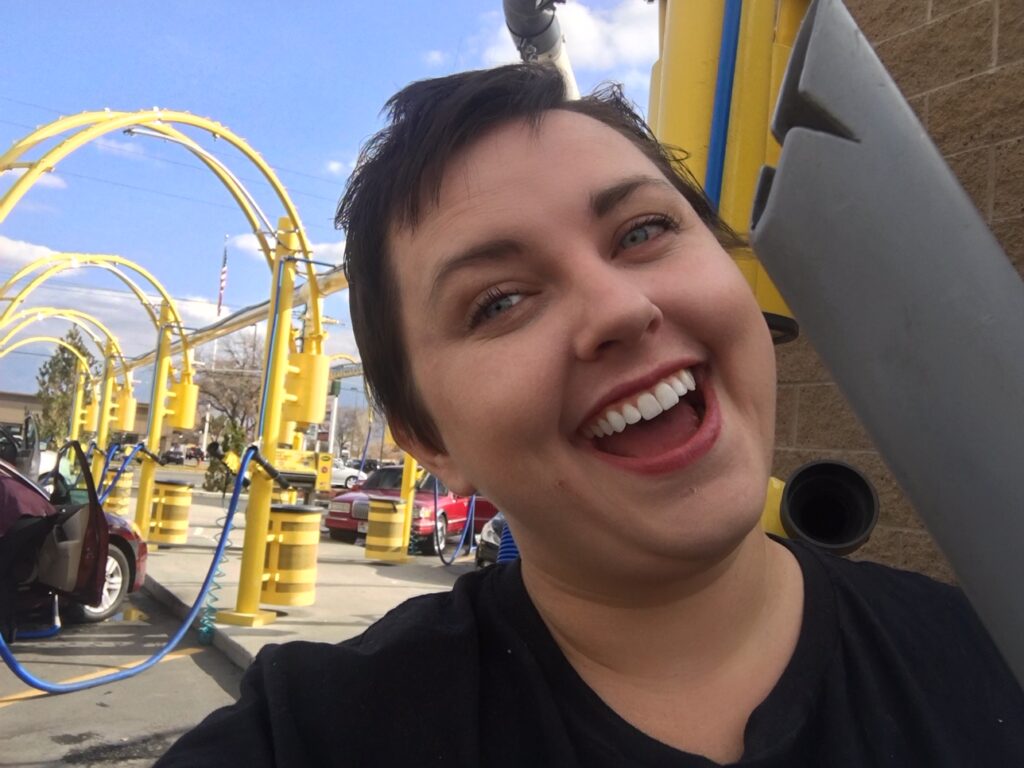 2019 Lesson #7: Money is on Me
As you may have noticed from alllll of the blog posts I've been writing on the topic, I got really into financial education and literacy this year.
I had this sort of "Ohhhhhh, right. This is on me?" moment when I realized I'm in my late twenties and figuring out money was on me. Like investing, retirement, all that jazz – figuring that out was on me.
It was a sort of wakeup call. I always thought I'd find myself in a work environment or friend group where other people would talk about finances, and I'd absorb it like a sponge. Like, I'd be surrounded by the knowledge.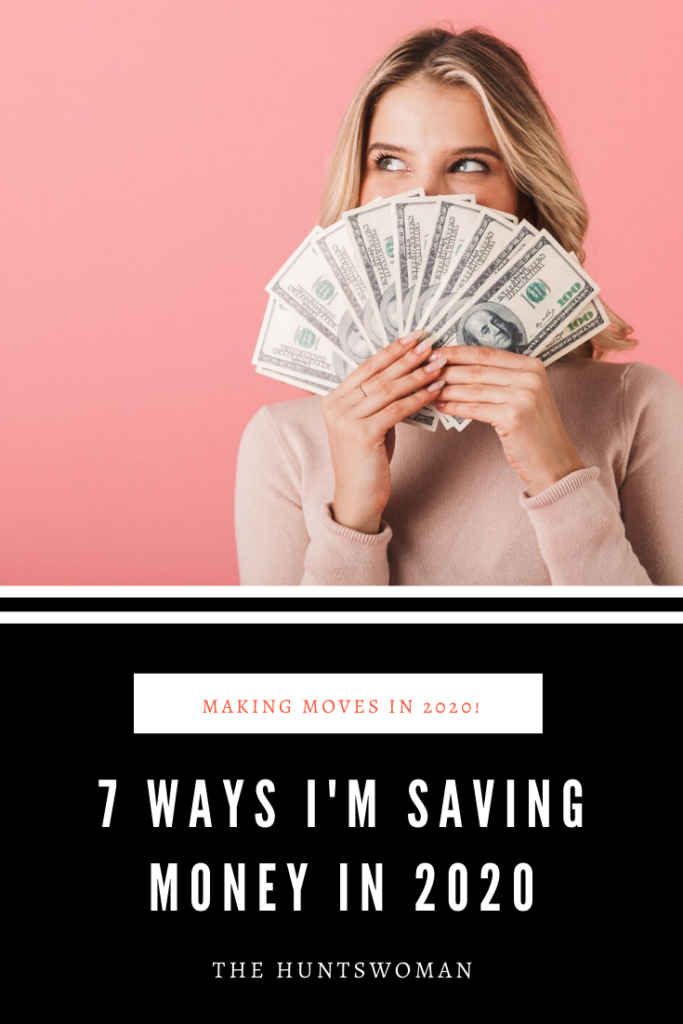 Not the case. It's on me.
Now I'm the person who is constantly bringing up bank accounts, refinancing credit cards, real estate investing, etc etc.
What Did You Learn in 2019?
i know all of my blog posts end with a question like this, but I want you to know I really mean it. What did you learn in 2019? How do you process or analyze the previous year before a new one begins?
Let me know via Twitter or Instagram!