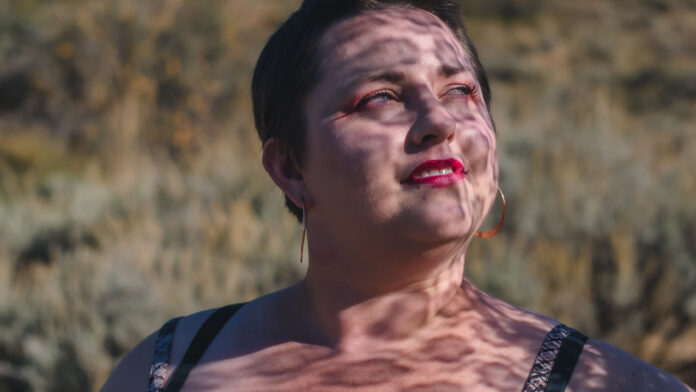 Hey there! This post contains affiliate links.  Using my links means I earn a commission, which helps me create more rad content.  More on affiliates here.
Earlier this month, I released the first half of my gratitude list. I incorporate gratitude into my daily meditation practice, but I love that we have a month to really focus in on it.
Below, you'll find a list of just some of the people, places and products I'm grateful for this year. I'd need a 100-part series to cover my full gratitude list (especially people!!).
Alrighty, let's go!
Day #16: My Aunt Becky & Uncle Mark
Now, I'm not going to share a picture of these folks because I'd need permission to post itm aaaaand I want them to be a little surprised when they see this.
For the last year or so, my extended family has been met with a lot of challenges, and this dynamic duo has shown up with grace, love, and dry humor that I love.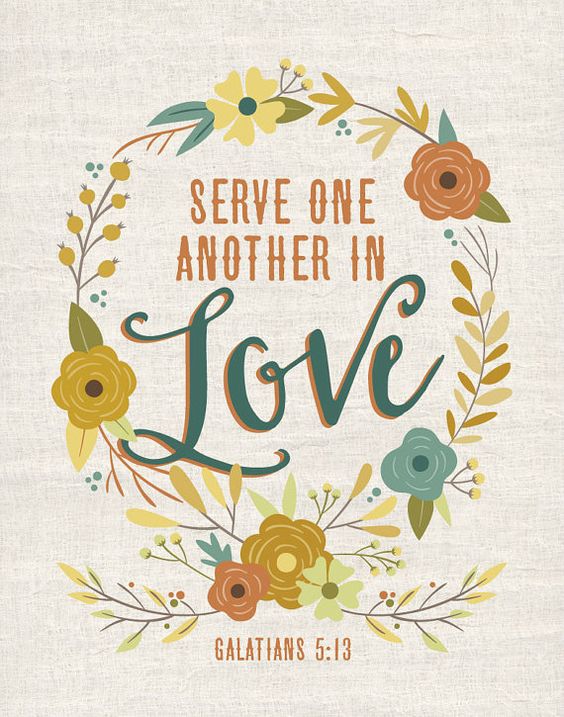 My mom's family is…. well, suffice to say there are a myriad of issues there that I can't share with the internet. So instead, I'll focus on talking about what rockstars my aunt and uncle are.
I hadn't really interacted with these folks (again, "myriad of issues") until fall of 2018. We've grown pretty close over the last year, and they're some of my favorite humans. I don't really identify as a Christian, but when I think of Christ's actual teachings (not the modern weirdo interpretation of them), I feel like my aunt and uncle embody that spirt.
Day #17: Chemical Peels & Microneedling
Okay, so while I'm not a #SkincareBlogger, I'm definitely a skincare nerd. I have PCOS and treating my PCOS sometimes makes me feel like a lab rat, especially when it comes to skincare for PCOS.
Combining Jesner chemical peels and micro-needling has been game changing for my skin this year. I've worked with my esthetician to create a treatment plan that combines both of these treatments. I used to get cystic breakouts every 1-2 weeks, and now they only show up once a year! I've also seen a reduction in scarring (woo teenage acne) and hyperpigmentation.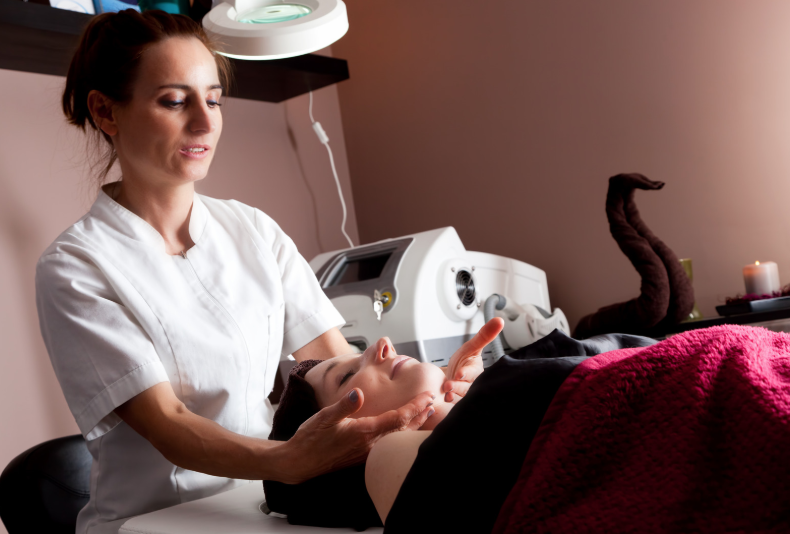 Jesner Chemical Peel: The Jessner peel works by removing the top layers of skin to reveal smoother, more even-toned skin beneath. How deep the peel penetrates depends on what kind of chemical peel you get — superficial, medium, or deep (Healthline).
Microneedling: Microneedling works by encouraging your skin to make more collagen. The idea is that pinpricks from the procedure cause slight injury to the skin and that the skin responds by making new collagen-rich tissue (Healthline).
Day #18: No Fees to Change Flights on Southwest
If you hang out with me on my Instagram Story, you know that I travel a LOT. (I'm a Sagittarius, it's my job!!)
I love traveling, but I hateeeee being locked into dates. When I'm traveling, I often have potential clients reach out to meet for coffee in whatever city I'm in. And taking those meetings is CRITICAL.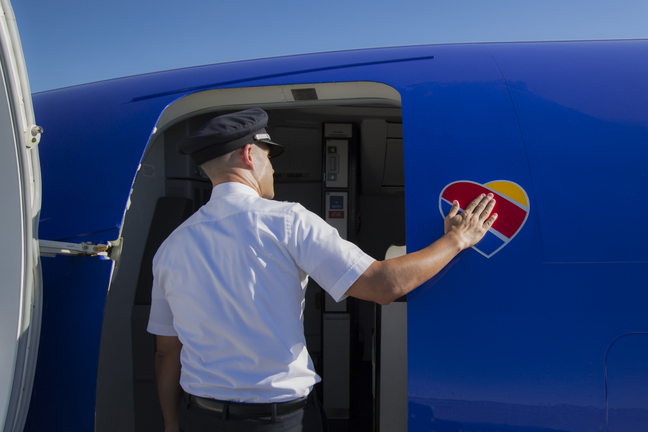 Thanks to Southwest, I don't have to worry about having to rebook my tickets to stay longer. I just rebook and pay the difference between my new and old ticket. I'm also able to easily cancel a flight in case I need to stay home. Finally, I really appreciate their passenger of size policy!!
Day #19: Schitt's Creek
I never really understood the obsession that people have for The Office. Like, it's funny, but I didn't get the memes about people rewatching episodes a zillion times
Then, Schitt's Creek entered my life.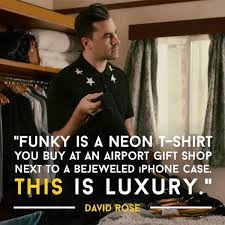 Y'all, I FREAKING LOVE THIS SHOW. I love the quips, the queerness, the outfits – this show has me OBSESSED. It's made me cry, laugh and laugh through tears.
I'm bummed that the newest season will be the last, but I'm glad they're going out on a high note. <3
Also, this show has provided me an easy "type" to share with people. "I'm looking for a Patrick," is alllll I have to say!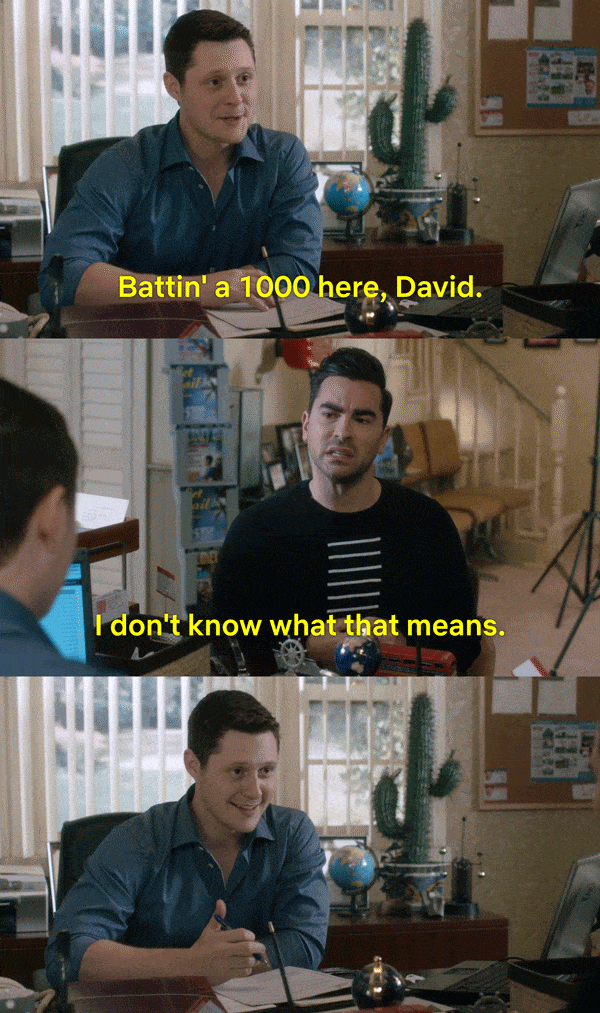 Day #20: Cardi B
While we're talking about media, I gotta say that Cardi B has been on repeat for me this whole year. I love how she engages with politics, her creative work, motherhood, etc etc.
Inspiring AF, and her music fuels my big big dreams.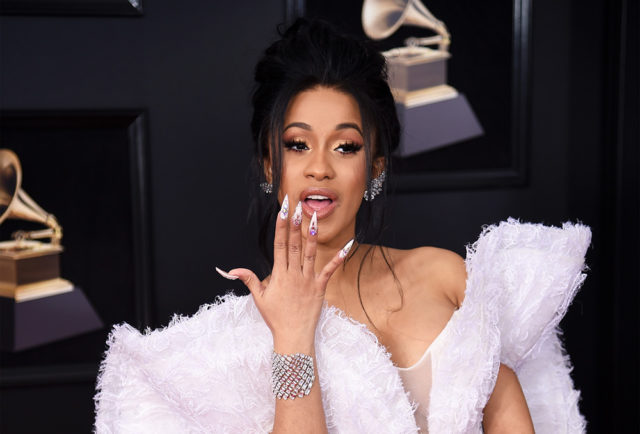 Day #21: Starbucks
Y'all, I'm one of those people who goes to Starb EVERY DANG DAY. I love the Starbucks partners in my city, the free WiFi and intermittent networking.
It's just me and my fellow self-employed folks in my West Jordan store.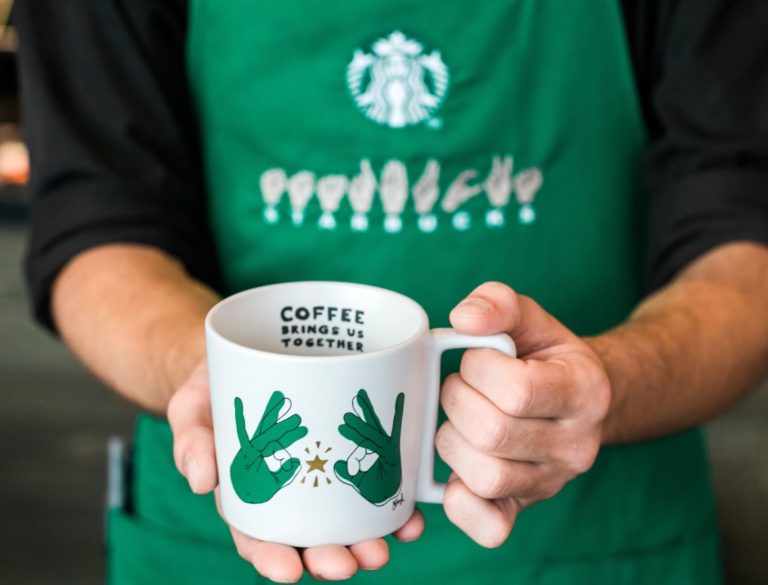 Also, maybe this is embarrassing (??), but it's gotten to the point where I know and chat with the district managers and corporate. I make sure to hype up staff, and I also write letters to help the all-star baristas advance their careers.
Yeah, I'm a Starbucks nerd. (I am currently writing this at Starbucks!)
Day #22: "The Prophet" by Khalil Gibran
My best friend, Kate, shared "The Prophet" with me during our first year of college. Gibran's poems have been such a comfort to me, and this book has a place forever on my nightstand.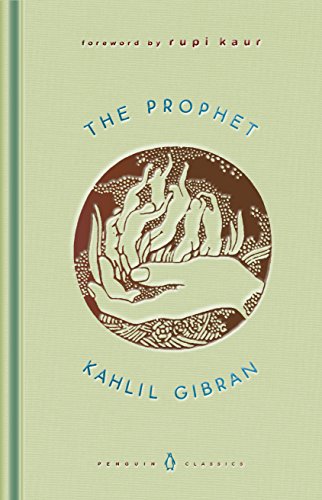 Day #23: 11 Honoré
I know it's weird to list a fashion brand, but I'm a fashion blogger! Let me tell you why I'm grateful for 11 Honoré:
When I first decided to go into fashion, I was worried about belonging because of my size. While those fears are valid (size discrimination is REAL in fashion), it's been so incredible to see 11 Honoré paving the way in high end and luxury fashion.
I get so excited with every brand announcement, and I'm grateful they're making space for plus size babes to wear the clothes we've been dreaming of – and to show that plus size women love fashion, and we'll freaking buy it!
Okay, we're getting SPECIFIC. I first discovered these ornaments at a local LGBT-owned gift shop, and they bring me SUCH JOY.
We're queering Christmas, y'all!
Day #25: TKEES Flip Flops
Okay, so it's winter, aaaand I'm still wearing flip flops. I'll wear them until it snows!
I have a number of rubber flip flops in my closet for the pool, but I love TKEES flip flop sandals to make an OUTFIT. These are elevated FASHION flip flops, y'all.
I have a pair they no longer sell (cry), which was a mix of faux snakeskin and black. I'm planning on snagging these gold flip flops ($50 USD) for summer travel.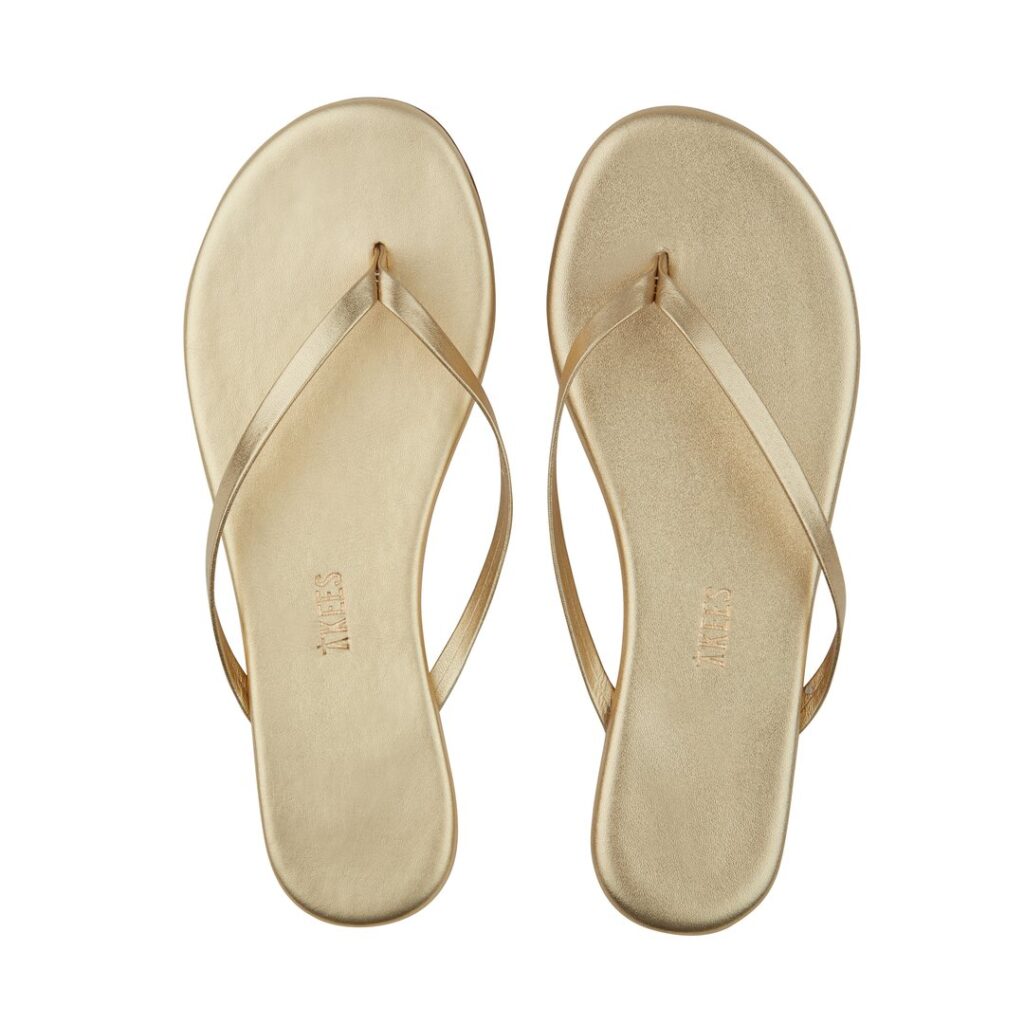 I've written about this camera on my blogging tools post, and it has been with me just about everywhere! I love the clear picture, and how you can "pop up" the screen to make sure you're getting what you want on camera. (Wooo selfie-mode!)
I've been publishing videos to YouTube weekly, and this little guy makes it easy to film.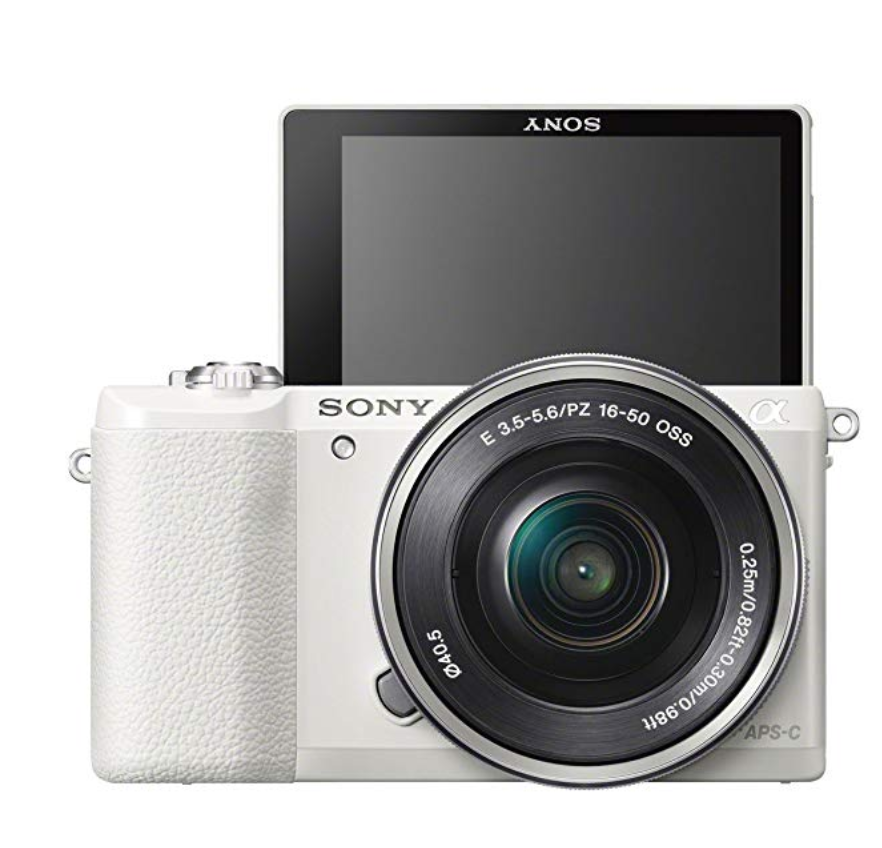 Day #27: Canva
Y'all, Canva saves my bacon on a regular basis. If you've never heard of it, Canva is a website that's similar to Photoshop – except it has templates you can easily use.
I use it in my work as a social media marketer, fashion blogger and activist. I also love that Canva simplifies the use of stock photos. Most stock photo websites have confusing usage terms (on purpose), and many make a majority of their revenue by suing users who use images incorrectly. Yikes!
Also, Canva was founded by a woman in tech! Heck yeah!
Day #28: LGBT & Astrology Memes
Y'all, I am so grateful for the LGBT and astrology meme accounts on Instagram. They bring a chuckle to me on a daily (okay, more like hourly) basis.
Day #29: Tarot Cards
So, by now y'all know I'm a witch, and I find Tarot Cards to be such a helpful tool for my spiritual practice. I don't view them as a way to predict the future, rather, I use them to delve deep into my Self and develop self-awareness
I use various tarot decks, and I also love the Golden Tarot App.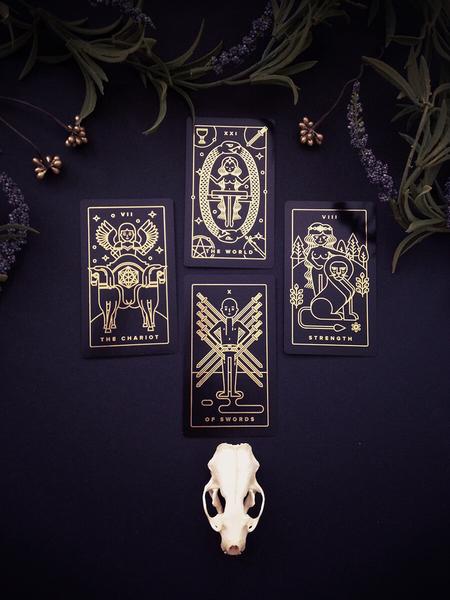 Day #30: Cindy Gallop
Last, but never least, is Cindy Gallop. Cindy is a startup founder and all-around HBIC. I love her takes on dating younger men, agism and her style.
Highly recommend following her on Twitter!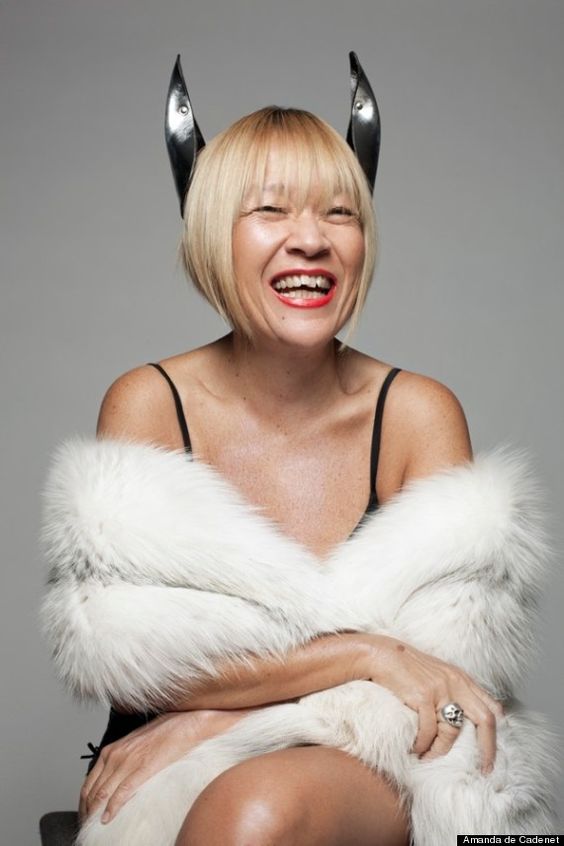 FINIS!
That's the list!
I'd also love to hear what you're grateful for! What people, products or experiences have made your 2019 great? Let me know on social media, or by commenting below!
[FTC Notice: This post contains affiliate links, meaning I earn a small commission if you purchase a product through my link. Affiliates help me write more great content, and I only endorse products I truly love.]