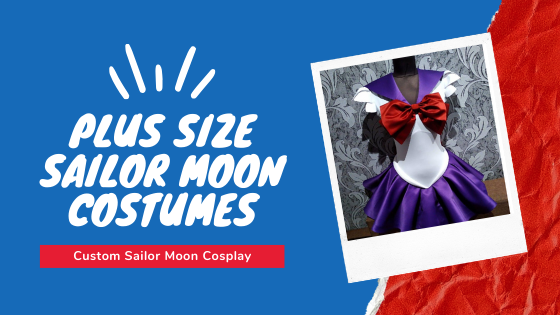 Hey there! This post contains affiliate links.  Using my links means I earn a commission, which helps me create more rad content.  More on affiliates here.
Looking for a plus size sailor moon cosplay costume? Then you're in the right place!
I love seeing the creativity people put into their cosplay outfits! Finding plus size cosplay costumes that are high quality can be challenging, so last year I wrote a post all about where to find plus size cosplay costumes for your next convention or fire social media post!
In this post, I niche down quite a bit, sharing where to buy plus size Sailor Moon costumes. Recently a reader wrote in and asked for recs, and I had no idea where to send them!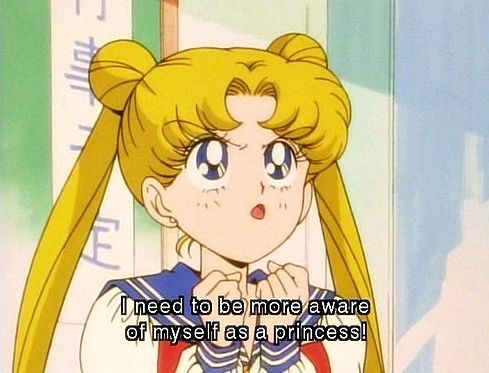 After asking around to a few hardcore Sailor Moon fans, I found a few places to go!
Heads up! This blog post was originally published on May 1, 2020. It was last updated on May 5, 2022.
Lizzo in Her Plus Size Sailor Moon Costume
Sailor Moon is a pretty popular cosplay, and seeing plus size goddess, Lizzo, in Sailor Moon makes my heart happy!
#1 Plus Size Sailor Moon Cosplay Costumes: Cuttlefish Customs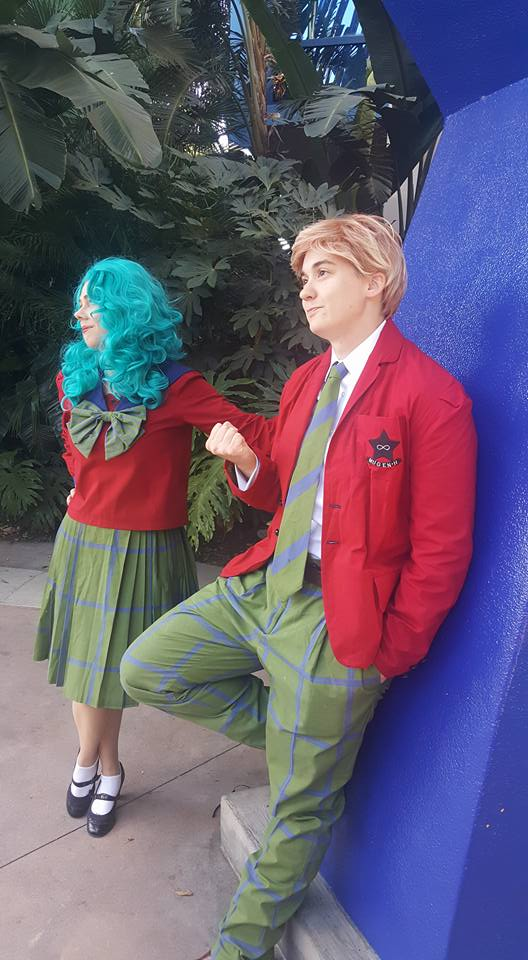 Cuttlefish Customs is a cosplay costume company that also brings cosplay elements to everyday clothing!
I love this Sailor Moon cosplay they made for this couple!
The owner of Cuttlefish Custom is plus, and is very comfortable making custom cosplay pieces for plus size babes!
Reach out to the brand on Instagram, here.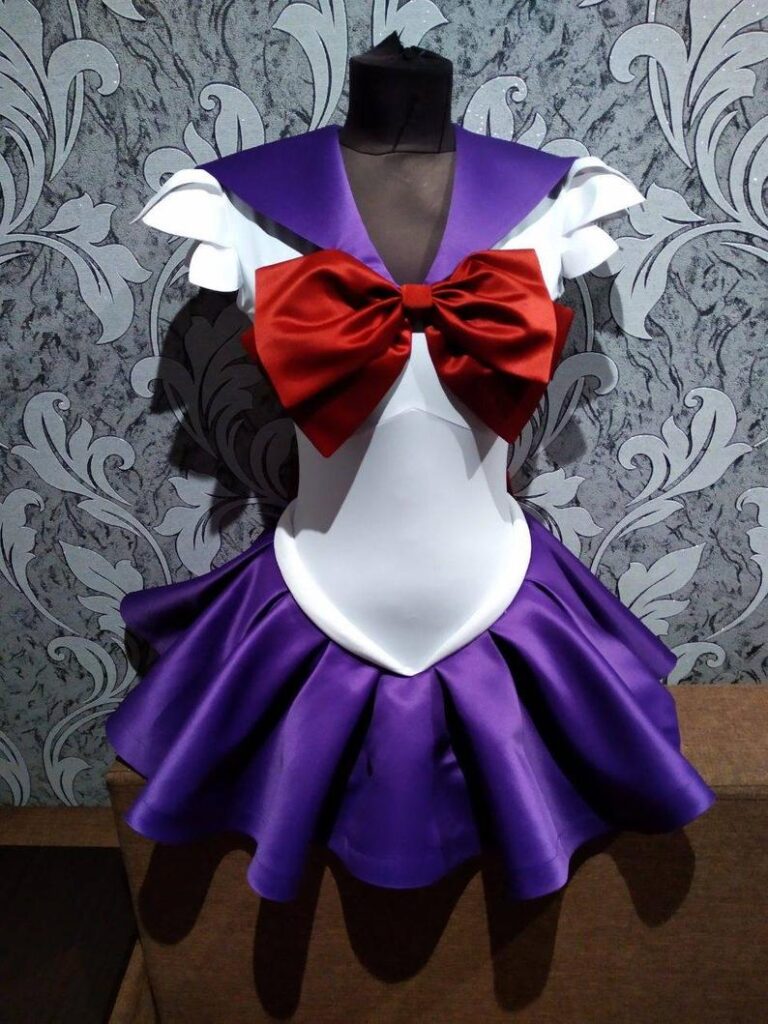 SO, this cosplay shop doesn't have photos of a plus size model in their plus size Sailor Moon cosplay costumes – but they do offer custom sizing and orders.
From the brand: "The costume of the beautiful fighters for good and justice for you! You can also order different costumes of the other seasons, we are happy to make them for you! Please contact us! And we will fight in the name of the Moon together!"
They have:
Plus Sizer Mercury Costumes
Plus Size Mars
Jupiter
Pluto
Venus
Saturn
Uranus
Neptune
Another Variant
Sailor Chibi Moon
Check out the Sailor Moon costume by clicking here.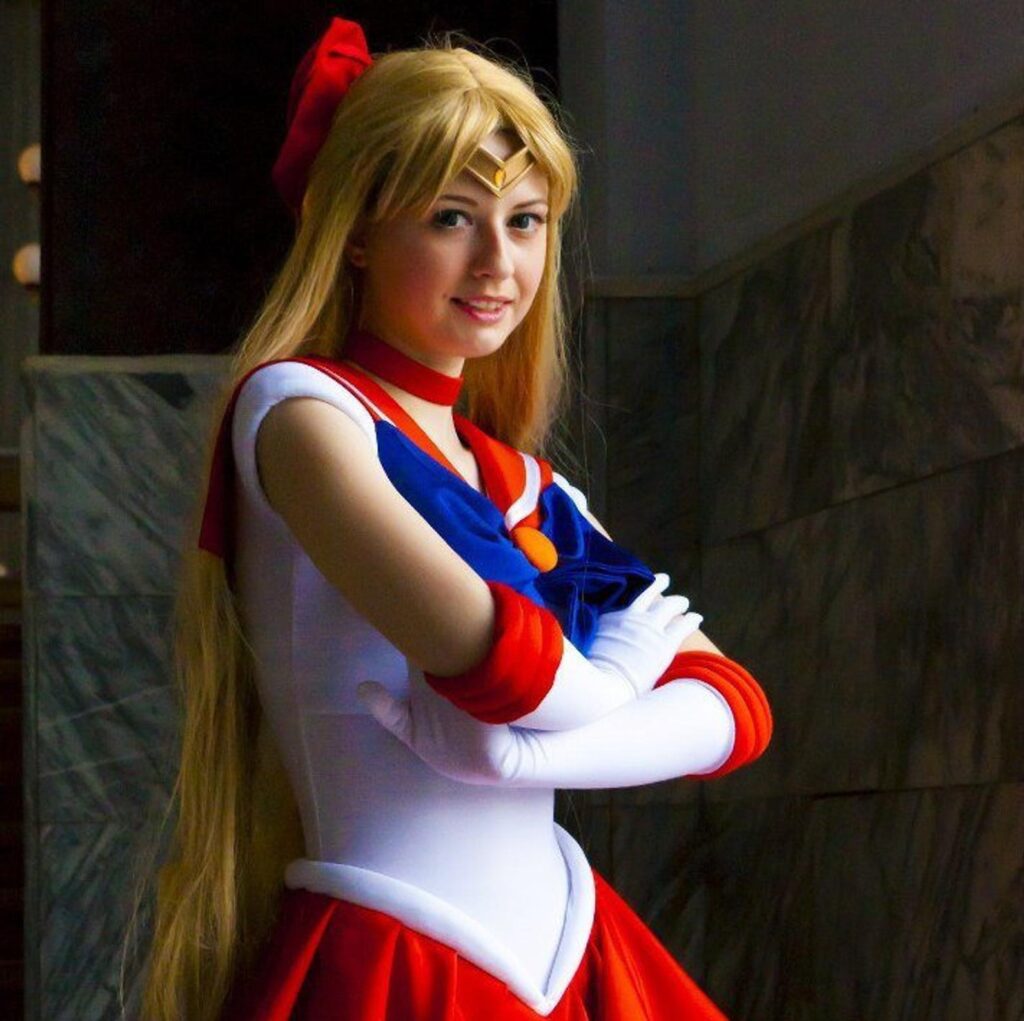 The costume set includes:
Sailor fuku (leotard+skirt) – made of stretch biflex and leotard sits on the body perfectly, the skirt is made of taffeta and has an airy effect, skirt and body sewn together, fastened with hooks on the bottom;
Gloves and choker – made of same biflex like on the fuku;
Tiara – made of soft plastic EVA, attached to the hair with two barrettes on the sides
This shop is located in Ukraine, so be sure to order far before your event!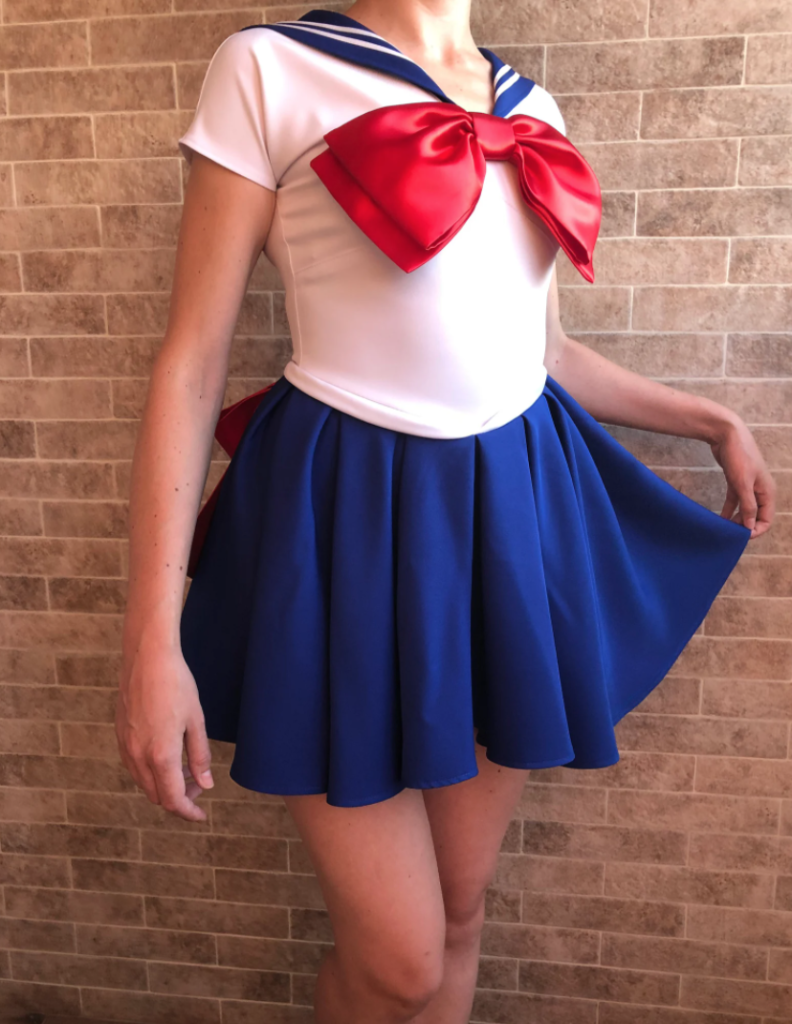 Another brand that offers a plus size Sailor Moon Scout Uniform costumes is Graphene Atelier. They make plus size Sailor Moon costumes that go up to a 4X, which on their size chart is up to 44 inches !
From the brand: "We can do any size. Do not hesitate to contact us and we can do it for you. ;)"
See more photos and specs on this plus size Sailor Moon cosplay here.
<< Want more plus size costume posts like this? Be sure to join my email list here, where I share my best content! >>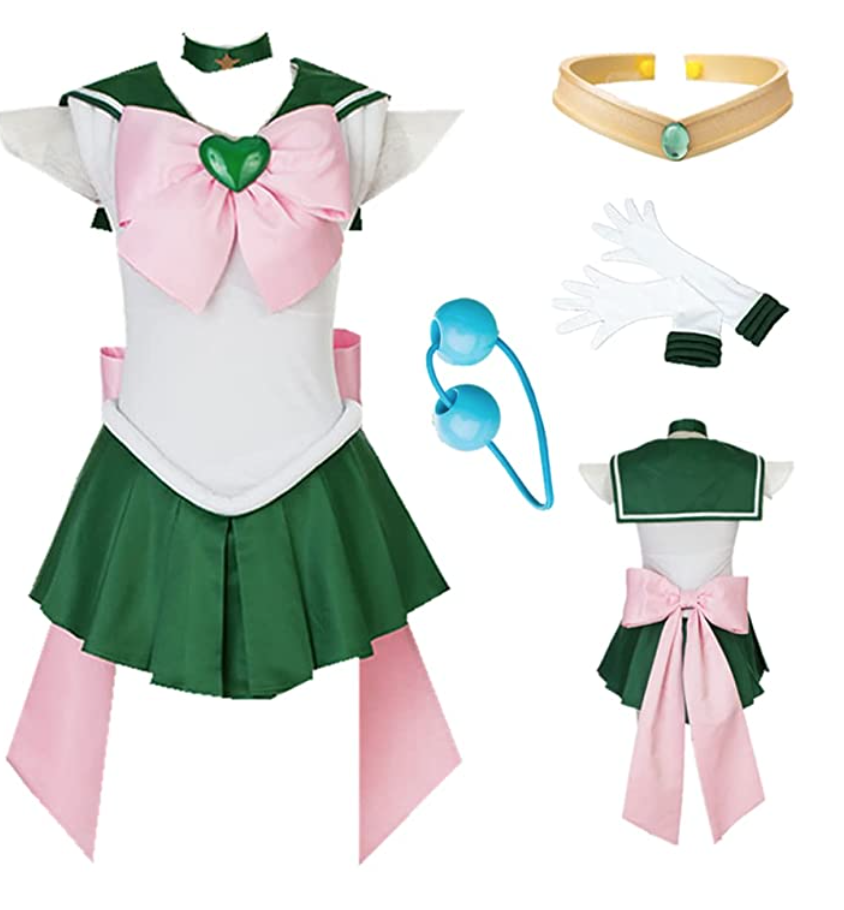 Where would the cosplay world be without Amazon?! Truly?!
This plus size Sailor Moon costume is available in different colors – so you can be your fave Sailor Moon character!
Sizing: Up to a 3X, which is a 43 inch waist on the brand's size chart!
Shop these plus size Sailor Moon costumes here!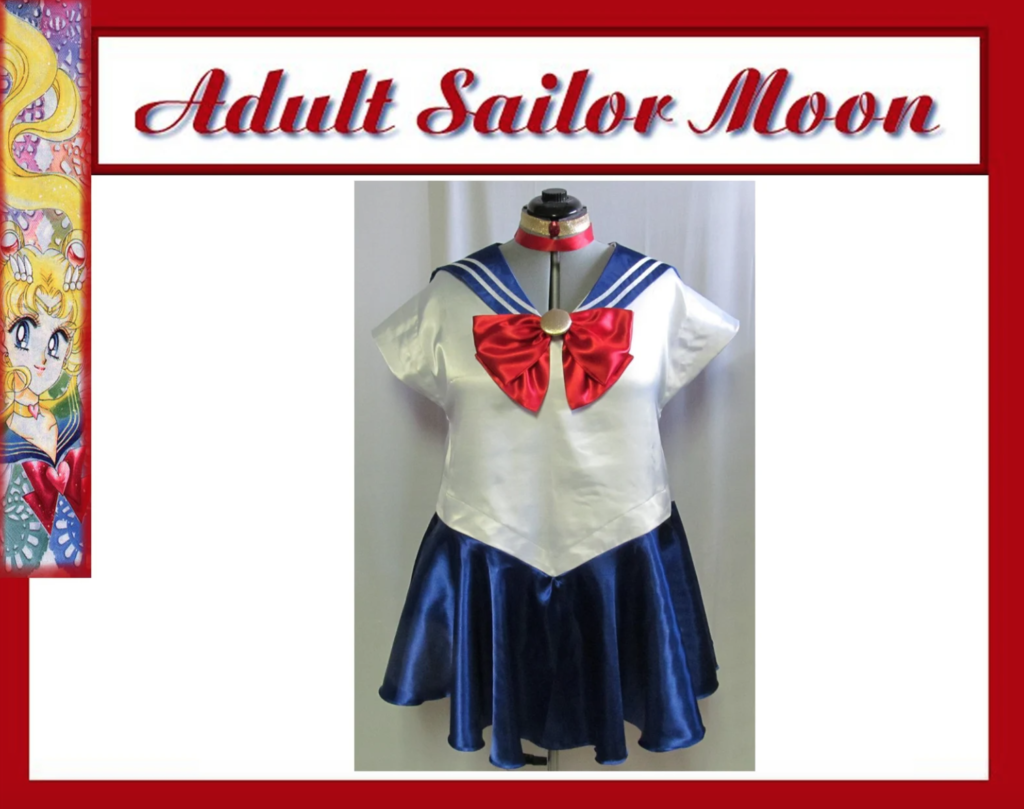 Next up on our list of plus size Sailor Moon cosplays, we have this one! This plus size costume goes up to a 62″ chest and 62″ waist. I do not love that the brand charges extra for plus sizes, and I'm including this option because I want you, my dear reader, to know ALL of your options!
From the brand:
This is a custom-made item. Please note the processing time when ordering.
The pictures on the dress form, mannequin or model will give you an idea how it looks when worn.
This costume does not have a fitted bodice. Those made from stretch satin will be more closely fitted. It's normal for the waist area to have a looser fit.
Check out this plus size Sailor Moon costume here!
LISTEN! People in the cosplay design space are so creative! This plus size Sailor Moon wedding dress is STUNNING!!!
From the brand: "This is a Usagi Wedding Dress with detachable bow on the front and back. It is handmade and with enough floof to die for. Machine sewn detailing and beading are on the blue portions of the dress."
The brand doesn't list a size chart and requests you email them!
Check out more details for this plus size Sailor Moon costume here!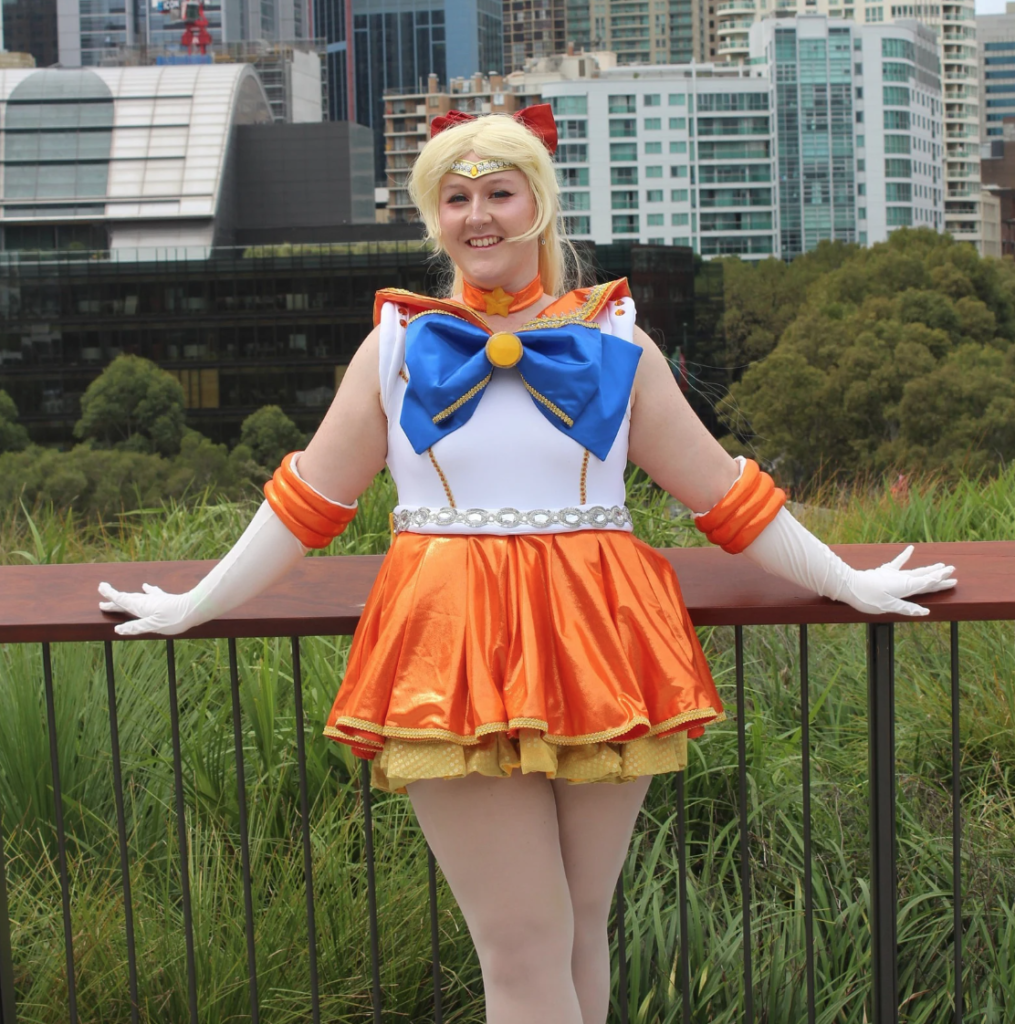 OK!!! Here is our next plus size Sailor Moon costume.
From the brand: "Elaborately decorated costume made based on those seen in the recent Sailor Moon Musicals. Please note that this listing is for the standard outfits, please request a custom order for eternal, etc versions"
Order includes:
Tiara- foam base with rhinestoned trims and coloured gems, fits in under wig
Choker- base choker (no resin heart or star) make of foil lycra with snap closures in the back
Leotard with skirt and collar- fully lined, zips at the back and snaps in the crotch to get on/off, pleated circle skirts, hand-placed gems
Bows- large and stiffened, snap onto leotard
Gloves- attached to coloured rolls at the top, can be used with touch phone screens
Check out more details for this plus size Sailor Moon costume here!
At time of this update, HalloweenCostumes.com is out of stock of this plus size Sailor Moon cosplay costume – but I'm including it just in case it comes back in stock!
It runs up to a 4X, and at time of this update, the size chart isn't listed!
Check out all the details for this plus size Sailor Moon costume here!
Ok, so we just talked about costumes – what about plus size everyday clothing for Sailor Moon fans?
Looking for a plus size Sailor Moon t-shirt? Hot Topic has a great selection right now! Shop plus size Sailor Moon options here in up to a 5X, which include swimsuits, t-shirts, etc!
Shop everyday plus size Sailor Moon clothes here!
BONUS #2: PUNYUS Plus Size Sailor Moon Cosplay & Clothing
In 2017, the Japanese brand, PUNYUS, released a plus size collection with Sailor Moon costumes and plus size clothing.
The brand isn't selling the collection any more, HOWEVER, you should definitely check eBay, Poshmark, etc, to see if you can find pieces!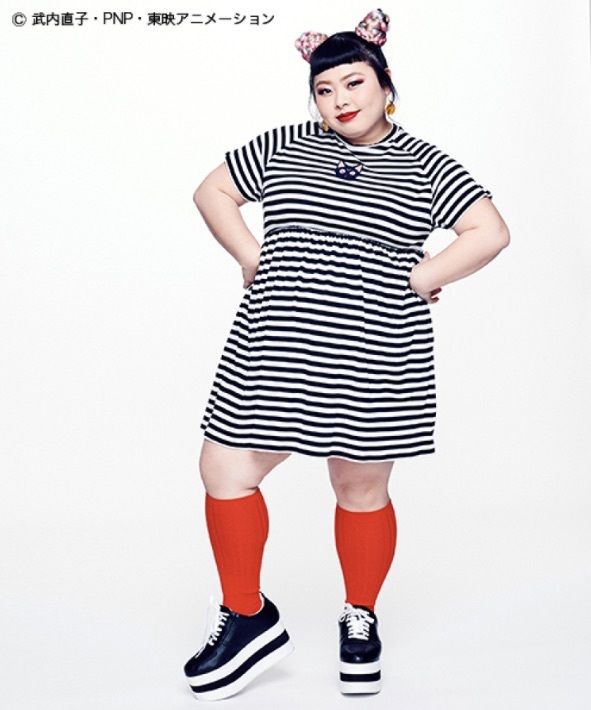 Did I Miss a Brand?
Do you know of a costumer or cosplay costume maker who makes plus size Sailor Moon costumes? Drop me a line here so I can add them!
Special Thanks to Doc of
Guided By A New Podcast for Sailor Moon Cosplay Tips!
Doc was my go-to gal for tips on cosplay, so thank you Doc for sending these tips! Doc has a pretty fab podcast you'll probably love if you're a Sailor Moon fan!
About: Jet's been in the Fandom more than 20 years, Doc's seen every single version of Sailor Moon including the furikake commercials, and together they are going through the anime episode by episode.
Listen here.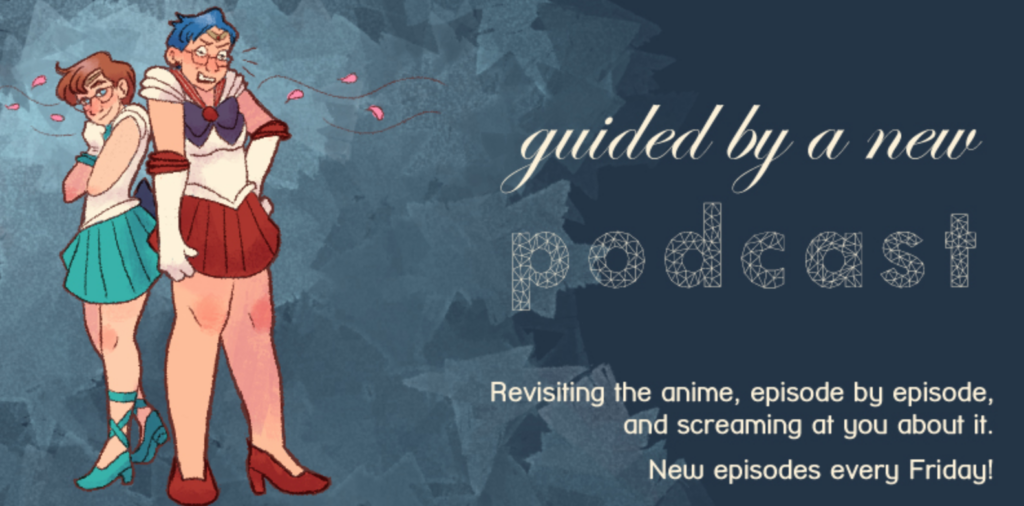 What to read next!
Do you love cosplay and costumes? Here's what to read next:
Love Inspiring Plus Size Fashion Editorials & Photography?
If you want to stay up-to-date on wonderful plus size imagery, I recommend joining me on your favorite social media platform (Facebook, Instagram or Twitter).
More of an email kind of person? Subscribe here!